If an individual loses their life due to another party's negligent actions, the surviving family members and the surviving spouse may file a wrongful death claim. Wrongful death lawsuits attempt to obtain financial compensation for the survivors. The damages often claimed in wrongful death cases are funeral expenses, lost wages, and loss of consortium. Contact our personal injury firm today to schedule a free consultation if you have lost a loved one. The attorneys at our law firm have decades of experience representing clients in wrongful death cases. Call (888) 488-1391 to learn more about the legal services offered by our experienced legal team.
Can I File A Wrongful Death Claim?
If an individual loses their life due to the negligent actions of another party, you may file a wrongful death claim if you are a surviving family member of a surviving spouse. The types of negligent actions include an operator of a motor vehicle, an employee of a restaurant or bar who served alcoholic beverages to a person who drove while intoxicated, and a medical doctor who injured a patient.
Every state has its statute of limitations for wrongful death cases. State statutes designate which parties may file wrongful death claims and the limits on any damages awarded. Wrongful death cases exist to assist surviving spouses and orphans.
The Various Types of Damages Claimed In Wrongful Death Lawsuits
Two main groups of damages are relevant to wrongful death cases, and they represent losses that occur in two distinct periods. The first period concerns the damages from the occurrence of the act that caused the fatality to the time of the individual's moment of death. In a typical wrongful death automobile collision case, the first period would relate to the time of the accident up to the moment the decedent died from their injuries.
Individuals may succumb to death hours, weeks, or even months after a motor vehicle collision. Specific damages related to this period may include medical bills, the decedent's pain and suffering, the decedent's lost income, and funeral expenses. Burial expenses are also typically claimed in wrongful death cases.
The second period does not relate to the decedent at all but to the experiences of the decedent's relatives after the decedent dies. The second category provides financial compensation for the decedent's surviving family members.
The majority of these damages compensate surviving family members for the income and support the decedent would have provided if they had lived. These damages include lost earnings that the decedent would have earned until his or her retirement. Surviving spouses can bring claims for loss of consortium. The loss of consortium is the loss of the support, intimacy, and companionship provided by the marital relationship. Many decedents leave behind a spouse and children.
Learn More Regarding Economic Damages and Non-Economic Damages in Personal Injury Lawsuits
Wrongful Death Claims: The Elements
Plaintiffs  must prove specific elements to establish a wrongful death claim: 
Appointing a personal representative to represent the decedent's estate 

Surviving family members who suffer financial injury due to the death 
The decedent's death was caused by another party's negligent acts or intent to cause harm 
Wrongful death lawsuits may come about in many different scenarios. The following situations are often relevant to a wrongful death claim: 
A decedent dying while being supervised by another person  

Criminal conduct

Exposure to unreasonably dangerous conditions or substances at work 
Aviation accidents

Motor vehicle collisions

Medical malpractice that causes a patient's death
Which Individuals Receive Damages Awards In Wrongful Death Lawsuits?
While deciding what damages may be claimed or awarded in a wrongful death case, courts will examine various elements related to the decedent and their connections with surviving relatives. Courts can award damages in a wrongful death case to the following parties: 
Parents of minor children – parents can obtain damages for the pain and suffering they experience and the loss of companionship they had with their offspring. 
Children

– children may be given damages for the forfeited financial and emotional benefits of a relationship with a decedent. 

Spouses

– surviving spouses typically claim loss of consortium in wrongful death lawsuits. The surviving spouse can also claim damages for the pain and suffering they endured due to the decedent's death. 
If extremely negligent or egregious behavior resulted in a fatality, a  court might give award damages to the survivors. Courts impose punitive damages to punish defendants for especially egregious or reckless behavior that caused the decedent's demise. Courts award punitive damages to deter the defendant from committing the same act in the future.
The Categories of Damages
In a wrongful death case, three kinds of damages are often available to claimants: economic, non-economic, and punitive.
Economic Damages
Economic damages refer mainly to the monetary support the decedent would have provided to the surviving family members if the decedent had survived. Economic damages include:
The economic worth of the services and goods that a decedent would have given 

A lost inheritance that occurred because of the unexpected death 

Loss of health insurance, pension payments, and other benefits 
Loss of the decedent's expected income

The medical expenses associated with the decedent's treatment

The burial and funeral expenses of the decedent
Non-Economic Damages
Although less direct, non-economic damages can sometimes have more monetary value than economic damages. Non-economic damages include the following: 
The loss of consortium from a decedent spouse  

The loss of affection, companionship, and support from the decedent
The loss of devotion, teaching, and guidance from the decedent

Damages related to the emotional trauma and pain and suffering experienced by the surviving family members
Punitive Damages
Courts punish defendants for egregious behavior by being assessed punitive damages. Some states do not make punitive damages recoverable. Also, punitive damages are not recoverable against most governmental entities. Treble damages are an amount equal to three times the actual damages. Courts may assess treble damages against nursing home facilities for deaths caused by elder abuse.
Attorneys' Fees and Interest
In a few jurisdictions, survivors may obtain interest on damages from the moment they suffered until they are received. In some instances, courts may order plaintiffs to reimburse survivors for attorneys' fees and costs related to the lawsuit.
Contact our most trusted law firm in California if you or a loved one has suffered due to the death of a family member. The attorneys at Arash Law headed by Arash Khorsandi, Esq. have decades of experience representing clients throughout California. We have collected over $400 million for our clients. Call us today at (888) 488-1391 to schedule a free consultation with a wrongful death lawyer in California.
Calculating Damages
It can be difficult to calculate damages. Many parties use expert witnesses such as insurance professionals and accountants to give expert opinions on damages. The calculations performed by these professionals include income and benefits earned at a job. The calculations also include the financial value of care and services provided by a parent who supports the family inside the home. These damages include transportation, medical care, education, and house cleaning.
The Deadlines For Bringing Wrongful Death Claims
Each state establishes specific boundaries or limits that restrict the time within which a party may bring a lawsuit. These limits are statutes of limitations. In most states, the statute of limitations for wrongful death actions is two years from the date of the incident that caused the decedent's death.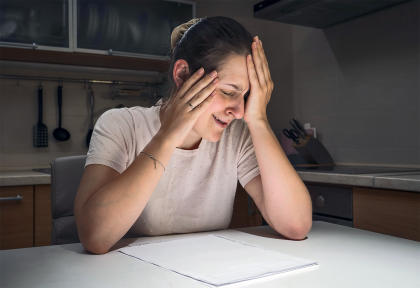 The statute of limitations may be shorter than two years in specific circumstances. Minors must abide by specific rules because minors typically have two years from the day they reach the age of adulthood. Special rules also apply to those with developmental disabilities and cases related to intentional torts and fraud.
Typically, in most jurisdictions, the statute of limitations period does not begin to run until someone is aware that the harm has occurred. Legal professionals often refer to this date as the date of discovery. A physician's malpractice may force a patient to remain ignorant of a disease or illness until many years after surgery. The statute of limitations period will not begin to run until the injured patient learns of the disease or illness. 
Many jurisdictions place an absolute boundary on the specific time of discovery in specific kinds of cases. These cases include legal malpractice claims, medical malpractice claims, product liability claims, and construction claims. A state may place an absolute cap of five years from personal injury damages owed to the decedent.
Quite often, in wrongful death cases, the person filing the wrongful death claims will try to get damages that the decedent could have received if they survived the accident that led to the death. The damages amount relates to the moment the accident occurred up until the decedent's death.
Medical Bills
Suppose the individual obtained medical treatment or incurred other treatment expenses because of the incident caused by a person before their death. In that case, the wrongful death claim seeks financial compensation for these medical bills.
Lost Earnings
Automobile accident victims, medical malpractice victims, and other wrongful death victims may not be able to return to work for long periods. The decedent may die, but the surviving family member may be permitted to obtain monetary compensation for wages the decedent would have earned if they had not died during the incident.
Pain and Suffering
Survivors injured in accidents caused by another party's negligence will claim damages for the physical, mental, and emotional trauma they suffered due to the subject incident. Individuals who file wrongful death claims may obtain monetary compensation for the pain and suffering they experienced.
Other Damages Due To The Decedent's Demise
A victim's loved ones may obtain damages that accrued after the decedent died. These other damages may include both economic damages as well as non-economic damages.
Funeral and Burial Expenses
Funerals are expensive in the United States. Services, fees, and costs can add up quickly due to the diverse range of prices for products such as caskets. Some caskets are $12,000, while less expensive caskets are around $3,000. Individual consumers should compare the total cost of burials and funerals at competing funeral homes. Many families do not engage in this activity because they are too emotionally exhausted to try to obtain the least expensive burial and funeral. Wrongful death lawsuits often contain damages for the financial price of burying the decedent.
Lost Future Earnings
In a wrongful death case, loved ones may try to obtain financial compensation for the decedent's lost future earnings. Survivors of the decedent who relied on the decedent for financial assistance often claim lost future earnings as in wrongful death claims.
Loss of Consortium
Specific jurisdictions permit a party in a wrongful death lawsuit to claim loss of consortium. Loss of consortium may also be called loss of companionship. A survivor may experience profound emotional loss and devastation due to the loss of their marriage partner. Loss of consortium awards can help the party obtain the resources needed to recover from their emotional trauma and psychological suffering.
Calculating Wrongful Death Damages
It is impossible to quantify the value of any human life. Judges and juries must focus on specific categories during wrongful death lawsuits. Some of these categories are as follows: 
The decedent's contribution to domestic chores and home life  

The nature of the decedent's health before the incident

Anticipated future earnings

Past wages

The average life expectancy of the decedent
Contact Our Injury Firm Today To Schedule A Free Consultation
Contact Arash Law headed by Arash Khorsandi, Esq. today to schedule a free consultation during which we can discuss the facts of your case. Our attorneys have decades of experience representing clients in wrongful death cases. If you need the assistance of a California wrongful death lawyer, call our office today or contact us online. With our no-win, no-fee guarantee, we will only collect legal fees if we win your case.
We serve clients in San Francisco, Riverside, Sacramento, San Jose, Los Angeles, San Diego, Sherman Oaks, and throughout California. We have collected over 400 million dollars for clients across the state.