Our Pico Rivera Injury Law Firm

Doesn't Just Win,


We Win Big!
You May Be Entitled to Compensation

Concierge Personal Injury Law Firm

Protecting the Injured in Pico Rivera
Having a serious injury or losing a loved one to wrongful death cannot prepare a person for the pain and suffering that follow. Your story is important to us, especially if you have suffered as a result of someone else's carelessness. The Pico Rivera personal injury law firm of Arash Law, founded by Arash Khorsandi, Esq., strives to fight for justice and compensation. Call us today at (888) 488-1391 to get started on your personal injury claim.
According to World Population Review research, Pico Rivera is home to an estimated 58,374 to 65,000 residents as of 2023. Located along the Los Angeles basin's eastern edge and the San Gabriel Valley's southern edge, the city is loaded with a rich history of agriculture and development, and with its rich growth comes the growth of its active populace. Inevitably, with a large population, more accidents in Pico Rivera are bound to occur.
If people take the necessary precautions, many accidents can be prevented. One can be held legally responsible and forced to pay damages to the injured party if they act carelessly and injure someone else. Even though most people do not mean to hurt others, this does not make one's intentions a good defense.
In the event that you or someone you love has been injured due to another's conduct, our Pico Rivera personal injury law firm is here to fight for your claim and your rights to proper compensation.
Our client was stopped at a two-way stop sign before proceeding into an intersection where he was struck by a police cruiser traveling 70 mph, resulting in serious injuries.
– 
ARASH KHORSANDI
IF YES, You may be able to recover financial compensation. TELL US MORE: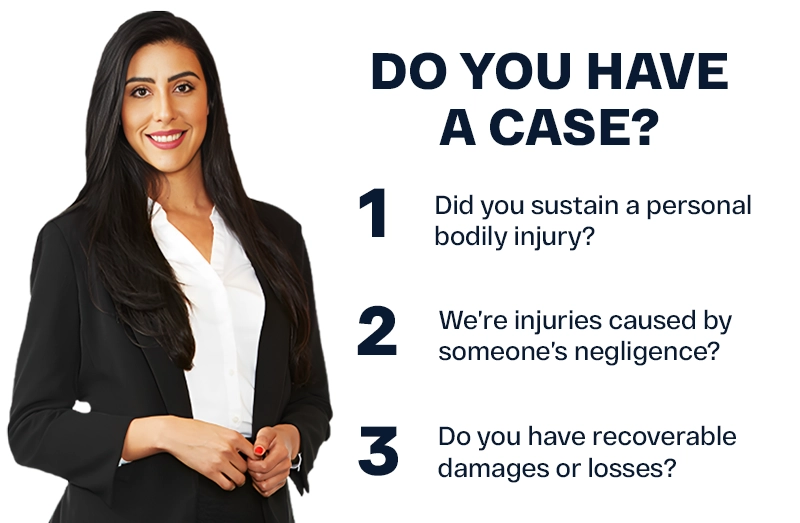 IF YES

, You may be able to recover financial compensation.

TELL US MORE:
Following an Accident in Pico Rivera: What to Do
Keeping calm and collected is crucial after an accident. Taking deep breaths will help calm your mind.
Check for injuries and immediately call for medical assistance.
Move to safety and move yourself away from the site of the accident if the situation calls for it to prevent further harm, but only if necessary.
Contact the police and emergency responders to inform them about the accident, especially if there are injuries.
Gather the necessary information and get names, phone numbers, addresses, and insurance details from eyewitnesses. Do the same for those involved in the accident as well. These can be valuable pieces of information when you file a claim.
Be sure to document the accident and take photos of the scene, including the vehicle damage and the road conditions.
File an incident report. You might be required to report the accident to the police or other appropriate authorities, depending on where you are and how serious it is.
Notify your insurance company. Get in touch with your insurance provider as soon as possible and give them precise information about the accident. Follow their instructions on how to proceed.
Seek immediate medical care. Obtaining medical attention following an accident is crucial, even if you do not feel anything immediately. Some injuries may not be apparent or evident, and getting a medical evaluation can prove your claims.
Keep records. Keep track of all the paperwork associated with the accident, including any correspondence with insurance companies, police records, and medical reports.
A Compensation Claim Has More Than One Option In Pico Rivera
Injured people may choose to sue their personal injury provider or make a claim through their insurance company. Depending on insurance guidelines and the number of parties involved in your case, you might have additional options within these categories.
To avoid going to court, many people choose to submit an insurance claim. When the negligent party's insurance company rejects your claim, your Pico Rivera personal injury law firm may help you file a claim and act as your representative during negotiations.
Insurance adjusters may make an effort to get in touch with you directly about the accident. However, you should refrain from speaking with them to avoid misinterpreting or using your words against you later on. Instead, you can have your personal injury law firm negotiate with the insurance company and only provide carefully selected statements that you and your legal team agree upon.
In cases where the negligent party's insurance coverage does not cover extensive damages, some people file a lawsuit. Legal options may be discussed between you and your personal injury law firm.
This was a sad and tragic case in which our client was paralyzed after being struck by a distracted driver. The maximum policy settlement was 5.25 million and we were able to settle for the full amount. In addition, we were able to add additional workers' compensation benefits from our client's employer, as he was working at the time of the incident. The parties agreed to settle our client's workers' compensation claim for $2.5 million.
This was a sad and tragic case in which our client was paralyzed after being struck by a distracted driver. The maximum policy settlement was 5.25 million and we were able to settle for the full amount. In addition, we were able to add additional workers' compensation benefits from our client's employer, as he was working at the time of the incident. The parties agreed to settle our client's workers' compensation claim for $2.5 million.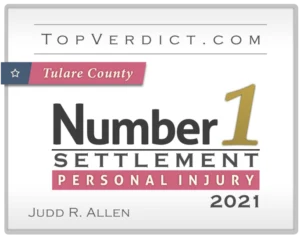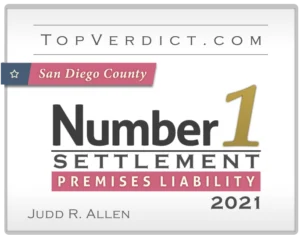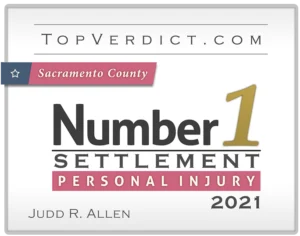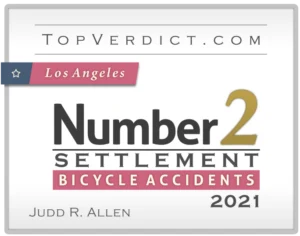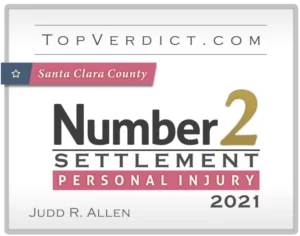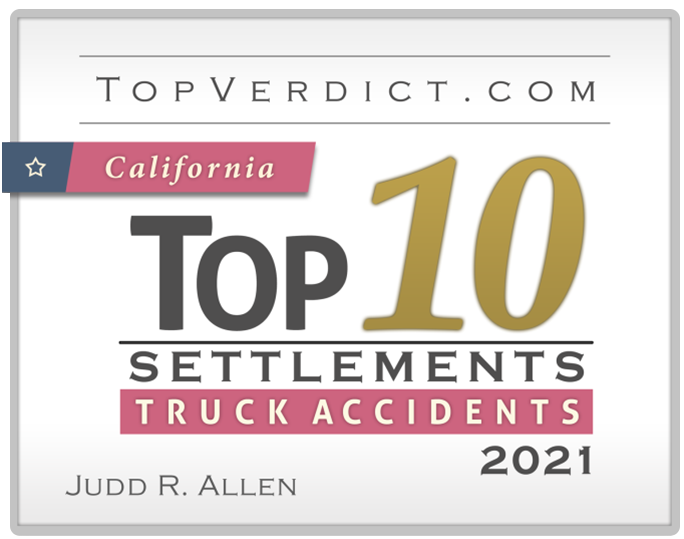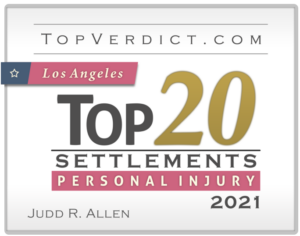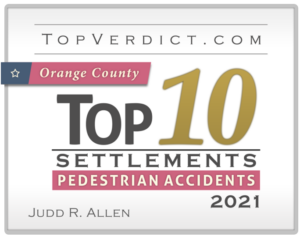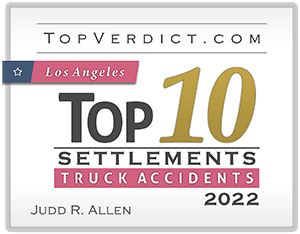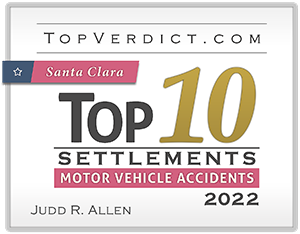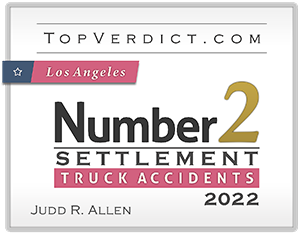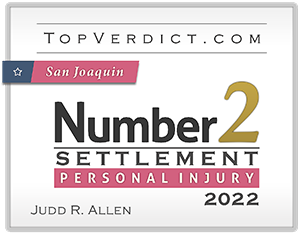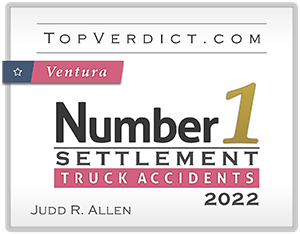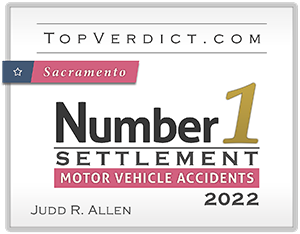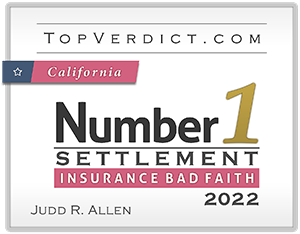 Cases Our Pico Rivera Personal Injury Law Firm Handles
In addition to being well-versed in the laws that govern your case, a good Pico Rivera personal injury law firm will also have a
track record
of obtaining proper settlements and verdicts.
At Arash Law, our personal injury law has recovered more than $500 Million in complex cases involving the following practice areas:
Qualifications For Compensation In Pico Rivera
Under the personal injury legal system, an accident victim has the right to monetary compensation from one or more at-fault parties to rebuild their lives. In order to win your personal injury case, your Pico Rivera personal injury law firm must be able to prove four elements of negligence by the defendant:
The defendant's failure to exercise their duty of care.
Breach of such duty when the defendant fails to prove such responsibility towards the victim.
The defendant breached his or her duty and responsibility, resulting in harm.
The victim suffered damages.
An individual can pursue a tort claim if you or a family member were injured by the defendant's negligence or intentional act. Most personal injury cases are founded on "negligence," which is defined as a defendant's failure to use the same level of care that a reasonable person would have used, with the exception of strict liability cases. Your claim will not be successful unless all instances of neglect are established, even if you are positive the defendant is to blame for your harm or loss.
A Pico Rivera personal injury law firm may use the following examples to prove liability: official police reports, images captured from the scene of the accident or the danger that injured you, and dashcam recordings and surveillance footage of the incident.
Depending on the reason for your injury, your lawyer may call upon a variety of other types of evidence in addition to expert testimony and eyewitness accounts. In a truck accident, for example, black box records, electronic driver logs, and weigh station receipts may be used as evidence of negligence when you are the victim of a commercial truck crash. In another example, the results of chemical tests might be used by your attorney to prove negligence if a drunk driver killed a member of your family.
Damage Compensations And Their Worth In Pico Rivera
Determining which losses you can include in your claim can be difficult, mainly if you are not familiar with the rules and regulations about personal injury claims. Fortunately, the personal injury law firm of Arash Law in Pico Rivera can assist in determining the damages to which you are entitled and their approximate value.
A detailed examination of your circumstances and the potential engagement of financial and medical experts may be required. Personal injury plaintiffs in California may be entitled to compensatory or even non-compensatory damages, such as punitive or exemplary damages.
Economic damages are damages with a monetary value attached to them. An example would be medical bills incurred due to an accident or lost income if you could not work.
Non-economic damages are not directly linked to monetary expenses but are more about the pain and suffering an accident victim went through. Examples are the trauma and psychological distress the victims went through, the loss of a happy relationship, and so on.
Punitive damages are a less common type of damage, and they are intended to punish the defendant and not to compensate you monetarily.
Your Pico Rivera personal injury law firm can determine the compensatory damages to ascertain what damages you might be eligible to claim.
Medical expenses, pain and suffering, income loss, diminished capacity to earn, and reduced quality of living are some examples you can provide for eligibility.
However, you may request different kinds of damages based on the type of case you are bringing. For instance, in car accident cases, it is common for plaintiffs to ask for money to cover the cost of property damage to their car, including replacement or repair costs.
When the victim's injuries are so severe that a long-term or permanent recovery is anticipated, the plaintiff may be entitled to compensation for:
Past and Future medical costs, such as those associated with physical rehabilitation, impairment from permanent injury, or loss of bodily function
Permanent changes to appearance, scars, amputations, and others
Services related to caretaking or lifestyle, such as care and home maintenance and others
Additional Services Your Pico Rivera Personal Injury Law Firm Can Offer
At Arash Law, our legal team also offers the following.
Establish who might be responsible for your damages by determining the cause of your injury.
Gather evidence to support your claims regarding the accident, your injuries, and your losses.
Speak with insurance representatives on your behalf.
Assist you with your court case if no settlements have been agreed.
Due to various individual factors, such as the victim's particular injuries, financial situation, and social responsibilities, each case is different. A lawyer would still need to assess the direct effects of the accidents on the victims, even if they handled several cases involving the same circumstances.
The Statute Of Limitations In Pico Rivera, California
Injuries suffered after being injured are time-sensitive. The filing deadline for a lawsuit depends on the date you sustained or discovered your injury, regardless of whether you have decided to pursue compensation or elect to go this route instantly.
California Code of Civil Procedure (CCP) 335.1 specifies that claimants can file a lawsuit two years after the date of injury. Those who fail to file their lawsuits on time cannot pursue compensation. However, exceptions for this deadline can be found in cases where a government employee is involved in an accident, in which the deadline can be shortened to only six months. Or, when a minor is injured, the statute of limitations only takes effect once they reach legal age. It is for this reason that it is ideal to contact a Pico Rivera personal injury law firm as soon as possible.
Aggressive and Fierce, Our Pico Rivera Injury Law Firm Will Fight For What You Need
Our attorneys from our Pico Rivera personal injury law firm will ensure that all potentially recoverable losses are included in your claim. With many years of combined experience negotiating with insurance companies, Arash Law is not afraid to take your case to trial if the opposing side declines a reasonable settlement offer.
Call Arash Law today at (888) 488-1391 for a free consultation with our Pico Rivera personal injury law firm. We are always available to take your call. Additionally, you can use our online form to determine if you have a case by filling out the "Do I Have a Case?" section.
Record-Breaking Verdicts in the Following Areas of Practice
Get The Latest News from

The Best California Accident Law Firm Today