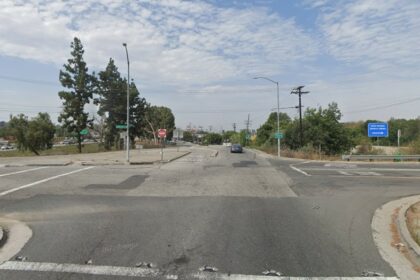 One woman was killed and another was sent to the hospital following a hit-and-run crash in Pico Rivera on Sunday night, March 12, 2023.
According to the Los Angeles County Sheriff's Information Bureau, the fatal crash occurred around 11:22 p.m. near Rooks and Rose Hills roads.
Three women from a concert were walking south on Rooks close to the 605 freeway prior to the crash. They were reportedly walking on the two-lane road's curb.
One of them was declared dead at the site. The second woman sustained serious injuries and was sent to the hospital. Updates stated she had stable vital signs. The third woman was unharmed.
The search for the driver of the vehicle involved continues. The unharmed woman was unable to describe the vehicle and there has not been any suspect information at this point.
Anyone who may have witnessed the fatal crash is encouraged to contact the authorities.

Fatal Hit-and-Run Accident Statistics
To flee the scene of an accident without aiding the injured or contacting authorities is a crime in the United States. Drivers who cause accidents and then flee the scene face legal consequences, including imprisonment.
According to data from the National Highway Traffic Safety Administration, there were 737,100 hit-and-run accidents in the United States in 2015. There is a hit-and-run in the United States once every 43 seconds, according to these statistics. In 2016, a record 2,049 persons were killed in hit-and-run accidents.
Between 2010 and 2019, 3,056 people died in California as a result of 2,948 hit-and-run occurrences across the state. Death tolls from these kinds of disasters are among the highest in California.
What to Do After a Hit-and-Run Accident
When an automobile accident occurs involving you or a loved one, it is imperative that you contact emergency services immediately. When communicating with authorities or an insurance company, stick to the facts and don't make any assumptions. Some victims may feel guilty even if they had nothing to do with the incident. If you act in such a way, your insurance company may reject your claim.
It is possible to receive a copy of the final report by requesting it from the appropriate authorities. On this page, you'll also find a brief online form. After the report has been received, we will get to work on your request right away. If you have questions about how to maximize your insurance benefits, our reputable attorney is available for a no-cost consultation.
Hit-and-Run Accident Victim Lawyers in Los Angeles County
In the event of a hit-and-run accident in the Golden State, you can pursue compensation through an insurance claim or take legal action. If you or a loved one has been seriously hurt or killed as a result of someone else's carelessness, don't hesitate to get in touch with one of our well-respected attorneys.
Our trusted Los Angeles County hit-and-run accident victim lawyers at Arash Law, led by Arash Khorsandi Esq., have experience and accolades advocating for accident victims, with awarded compensation totaling $500 million. Call (888) 488-1391 now or click the "Do I Have a Case?" on our website to set up a free consultation with one of our attorneys.