Tulare

Car Accident Lawyers
with over $500 Million Recovered in Compensation for Injury Clients.
You May Be Entitled to Compensation

Powerful Tulare Car Accident Lawyers dedicated to

Safeguarding Victims' Rights to Compensation
Victims of car accidents in Tulare need legal representation to navigate the complexities of seeking compensation. Arash Law, founded by the renowned attorney Arash Khorsandi, Esq., boasts some of the finest Tulare car accident lawyers in the industry. Dedicated to serving the Tulare community and its neighboring areas, our team stands beside injury victims every step of the way.
Tulare, a city in Tulare County, has a population of 59,278 according to the 2010 census. Located in the San Joaquin Valley, it sits just eight miles south of Visalia and sixty miles north of Bakersfield. It got its name from Tulare Lake, which used to be the largest freshwater lake west of the Great Lakes. The city is a hub for product movement because of its proximity to these landmarks: the Stockton seaport being 170 miles away, the Sacramento port 270 miles away, and the San Francisco and Los Angeles ports 200 miles away.
In California, Tulare and Kings Counties neighbor each other, the latter being the agricultural region of the San Joaquin Valley. The agricultural system between the two counties leads to more accidents as many freeways and highways exist for many commercial trucks and farming machinery to use. This equipment getting involved in a collision leads to severe or devastating consequences as they are larger than other vehicles. That means severe injuries and deaths from car accidents are high.
Getting compensation for the damage the other motorist has caused you is essential. While they were the cause of the accident, their insurance company will answer for the collision. Unfortunately, these big corporations have the capability to make it seem like you are at fault. The insurers want to protect its best interests, which means not paying you what you deserve.
Before you speak to them, talk to the Tulare car accident lawyers from Arash Law. Once you accept the insurance company's offer, which is usually much less than your case's worth and can even leave you paying for expenses out of pocket, you lose your right to pursue more. We will fight for a car accident settlement that works for you.
Our client was driving with his wife and son on a two-lane highway when a drunk driver crossed the double yellow lines, causing a head-on collision that claimed the life of a loving wife and mother.
– 
ARASH KHORSANDI
Tulare County Fatal Car Accident Statistics
According to the Centers for Disease Control and Prevention, car accident rates are significantly higher in the United States than in other high-income countries. Accidents involving all kinds of vehicles are the leading cause of preventable death nationwide. That causes significant concern for Tulare County residents. Some statistics that are noteworthy include:
Almost every 1 in 3 car accident fatalities involves speeding.
1 in 3 car accident deaths involves drunk driving.
Over 2 million people suffer injuries from car accidents.
What these statistics do not cover is how severe these injuries are. They also do not mention its impact on the victims, including their families, as car accidents also impact them, not just the injured person. When someone dies, the family is left to pick up the pieces. Meanwhile, catastrophic injuries can prevent victims from working. You must call our Tulare car accident attorneys immediately to discuss your legal options moving forward.
Different Kinds of Tulare Car Accidents
The kind of car accident you are involved in factors into the severity of your injury and your insurance claim later on. These tragic incidents can happen within seconds and for many reasons. Some of the most common types of Tulare car accidents include:
Since there are different approaches to each of these cases, having proficient Tulare car accident lawyers experienced in these types of crashes can lead to a more favorable outcome.
800+ Real Client Reviews Verified by Google
Common Injuries from Car Accidents that Require Compensation
Car accidents happen unexpectedly, leaving many victims without the financial means to recover. Getting medical attention can be challenging without the right resources, which is why getting a fair settlement is vital for those injured. Arash Law works with doctors and treatment centers to ensure our clients receive high levels of care and attention, all without any out-of-pocket expense.
We have formed strong relationships with these professionals who work on medical liens for our client's benefit. That means they will hold off on asking for payment until a case resolution occurs. However, beyond financial considerations, it's important to note the accidents' impact. Car accidents can lead to a range of injuries. Some require a few weeks of care, while others can take years. It is essential to receive medical attention quickly.
When someone causes a collision due to negligence, the victim has the right to pursue compensation. Our firm understands how challenging these injuries can make your life, also knowing well that every injury is unique. It is essential that we work with you to understand life before and after the collision so we can seek maximum financial recovery.
Traumatic brain injuries – The brain is very delicate, and injuries to this organ or its surrounding area can be detrimental to the victim. Some of these injuries are mild or moderate concussions. Others might escalate to a traumatic brain injury that requires lifelong care. Blunt force trauma can also lead to skull injuries. Some symptoms include short-term memory loss, sensitivity to light, hearing impairment, and loss of consciousness. Since this can cause permanent cognitive impairments, victims will need evaluations from neurologists or neuropsychologists to determine the extent of their injuries.
Facial injuries – Car accidents can cause the head to hit various vehicle parts. Hitting your face can make you suffer a broken nose, teeth, etc. You can also suffer jaw injuries, facial scarring, and disfigurement, the last two of which are permanent. These injuries, therefore, require immediate care.
Fractures – Hairline and compound fractures are common after car accidents. Aside from pain, some severe fractures can lead to permanent disability.
Orthopedic injuries – Some common injuries include fractured ankles, knee damage, hand and wrist damage, and broken bones. Orthopedists can evaluate and treat these injuries depending on their specialties.
Soft-tissue injuries – Ligaments, tendons, and muscles are soft-tissue injuries that cause a limited range of motion and pain.
Back injuries – Disc damage, lower back injuries, mid back injuries, and lumbar injuries are common back injuries. You can also suffer sciatic pain.
Whiplash and spinal cord injuries – One of the most traumatic and common injuries from car accidents is spinal cord damage. To ascertain the extent of such damage, a doctor specializing in the spine can determine if you have a spinal cord injury. After such a determination, you will need a thorough evaluation by an orthopedist or pain management physician. Typically, these injuries require imaging scans to be conducted. Physicians can then diagnose your pain's cause and devise a treatment plan based on the results.
Accident victims might think their injuries are minor and will not get medical treatment. Some cannot afford these treatments out of pocket, so they are unsure of their options. The good news is you have Arash Khorsandi, Esq., and his legal team at Arash Law by your side throughout this process. We will work with medical professionals to ensure you get the treatment you need without paying hundreds or thousands for it.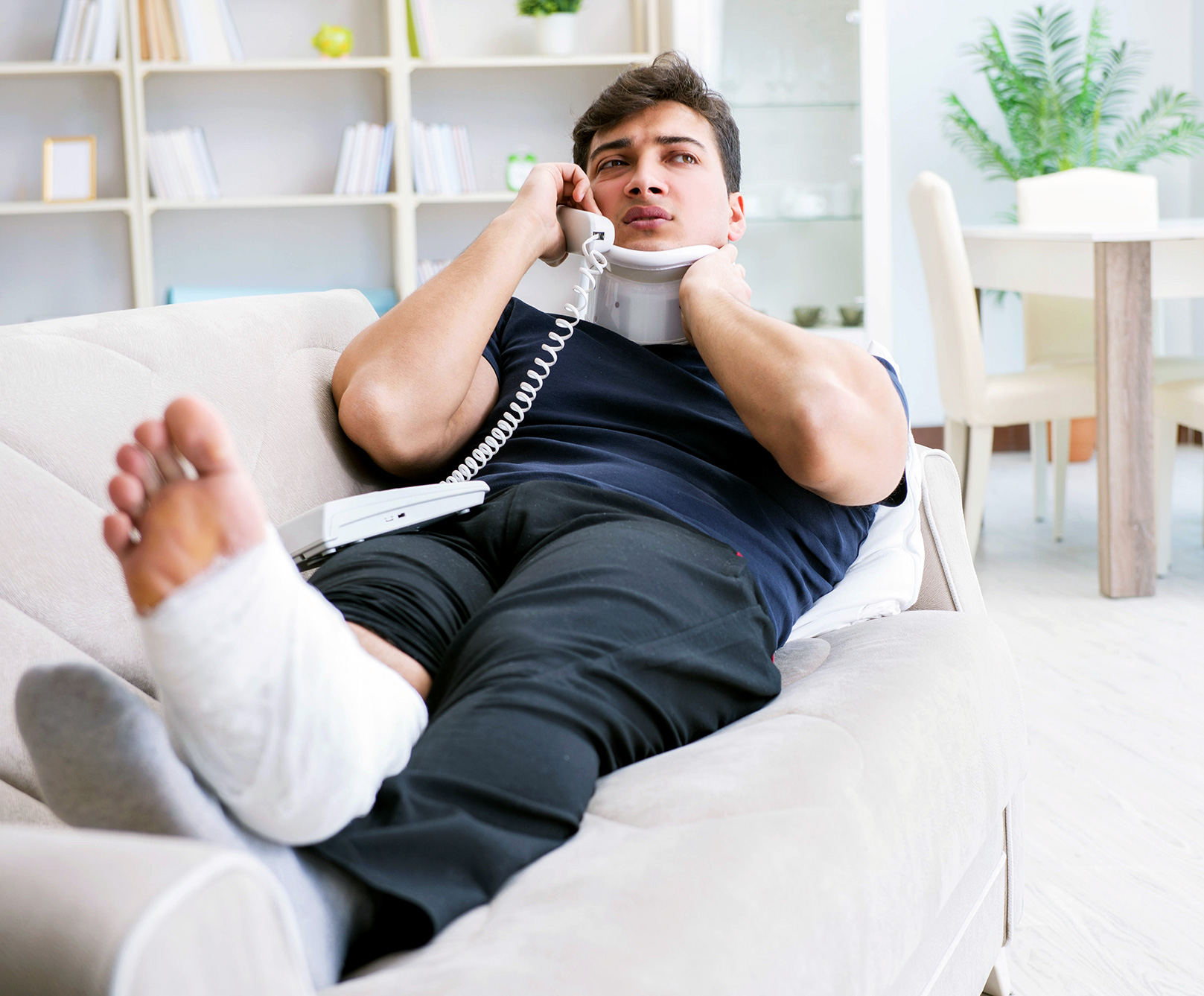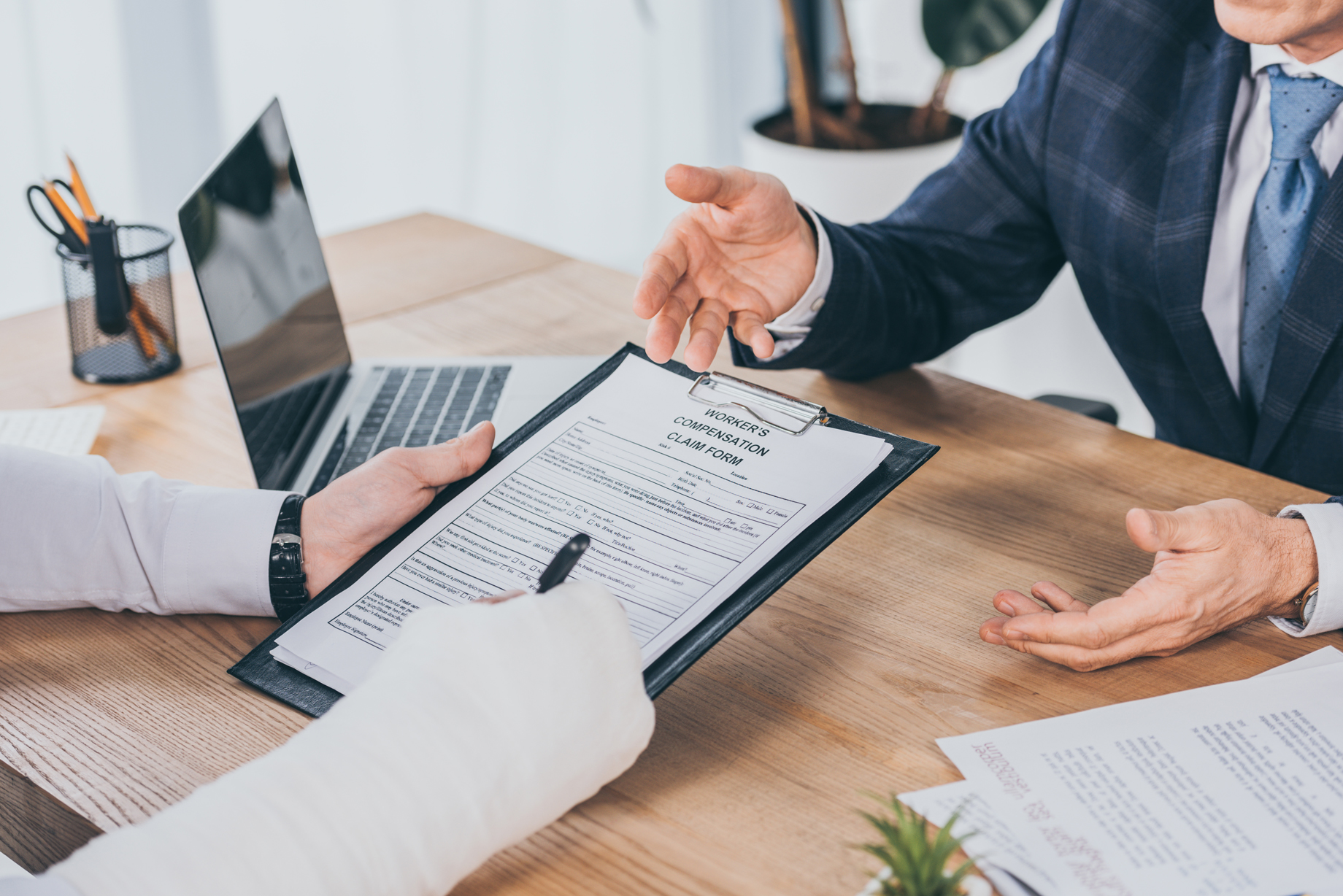 Forms of Compensation for Car Accident Injuries
The law requires that anyone who is negligent and causes another person injury is responsible for paying monetary damages. As a victim, recovering your total monetary damages is vital to your overall health. But legal help is needed to guarantee fair monetary reparation. You can focus on recuperating from your physical, emotional, and financial losses while your compassionate Tulare car accident attorneys focus on the legal part.
The law also outlines which damages you can seek from the person or company that harmed you. Some costs you will incur are direct, while others are indirect. There is also a difference between tangible and intangible losses. Experienced Tulare car accident lawyers will review your circumstances to determine which ones you can seek compensation for. Some of the most common include:
Rehabilitation costs
Medical expenses
Chiropractic care
Ambulance and EMS expenses
Transportation expenses to treatment facilities
Loss of consortium or companionship
Property damage
Time off work
Permanent disability
Reduction of future earning potential
Pain and suffering
Mental and emotional anguish
Damages are assessed on a case-by-case basis. You must work with the best Tulare car accident lawyers from Arash Law, as there are likely other damages not listed here that can apply to your case.
Protecting Your Rights to Recovery – Essential Things to Do After A Car Accident
Since compensation is vital to your recovery, you must guarantee your rights to it are safeguarded. But victims are going through enough already; the added stress of ensuring their right to financial recovery shouldn't be one of them. You can take several steps to secure a full and fair settlement:
Seek medical attention – Diagnosis and treatment are essential to your injury claim. They play a vital role in increasing its potential value. By establishing a link between the accident and your injuries, the potential jury will see that your serious bodily harm was due to another person's negligence.
Review the police report – At the scene, someone must call 911 to report the accident. First responders will get to the scene and assess the damages, injuries, and cause of the crash. You, through the help of dedicated Tulare car accident lawyers, can contact the local police department to recover the accident report, which contains vital information about the collision.
Gather witness statements – Some witnesses will stay at the scene, wait for the police, and provide an account of the accident. Others will not. If there are witnesses and you can talk to them, get their contact information. Your legal counsel can speak to them at a later date.
Collect evidence at the scene of the accident– Pictures and other evidence are essential when filing a claim. If you can take pictures, do so. You should attempt to capture the traffic lights, road defects, weather conditions, and location. Also, take photos of the vehicles and injuries you suffered.
DO NOT speak to the insurance adjuster – You might be expecting that the insurance companies will help you through this challenging situation. They won't tell you, though, that they work for their best interest, doing whatever they can to lower your claim or eliminate your chances of recovery. Do not speak to them without representation from qualified car accident lawyers in Tulare on your side, as they will use your words against you.
Beware of tow trucks – They can seem harmless, but you should be wary of them. Some tow trucks drive around and stop at accident scenes without being called. Some companies won't tell you that they will charge you for towing and storing your vehicle. They take advantage of accident victims by charging exorbitant fees.
Speak to reputable car accident lawyers Tulare trusts – The best way to recover compensation after a car accident in Tulare is to have legal representation. You have rights, and we know what they are. The insurance company hopes you do not know them or that you have no assistance. Our yeap  in Tulare City are here to fight for you.
Every case is unique, and you will need an individual approach. While these are general rules to follow to protect yourself, there are other things you can do. Accident victims should stay off social media, attend doctor's appointments, and keep a pain journal. Our firm's car accident lawyers in Tulare will provide more information about what you should and shouldn't do after a car accident.
This was a sad and tragic case in which our client was paralyzed after being struck by a distracted driver. The maximum policy settlement was 5.25 million and we were able to settle for the full amount. In addition, we were able to add additional workers' compensation benefits from our client's employer, as he was working at the time of the incident. The parties agreed to settle our client's workers' compensation claim for $2.5 million.
This was a sad and tragic case in which our client was paralyzed after being struck by a distracted driver. The maximum policy settlement was 5.25 million and we were able to settle for the full amount. In addition, we were able to add additional workers' compensation benefits from our client's employer, as he was working at the time of the incident. The parties agreed to settle our client's workers' compensation claim for $2.5 million.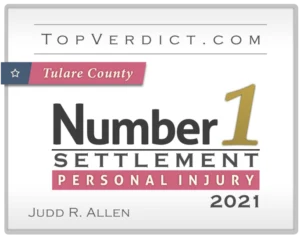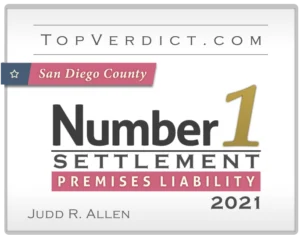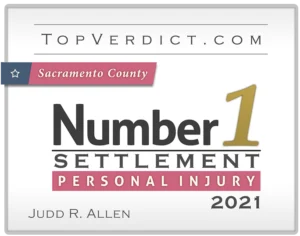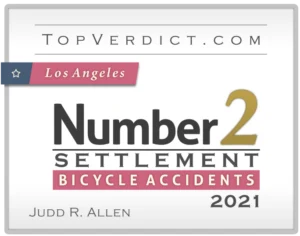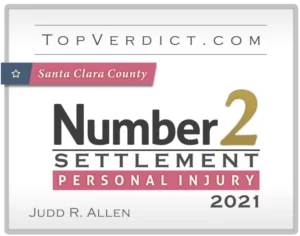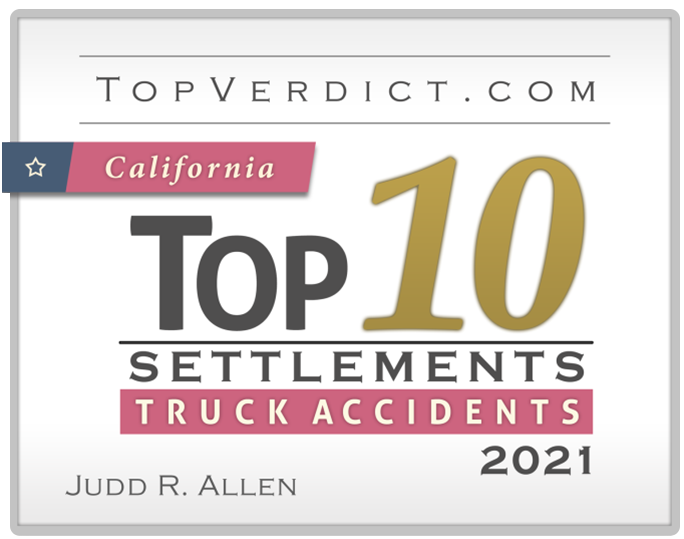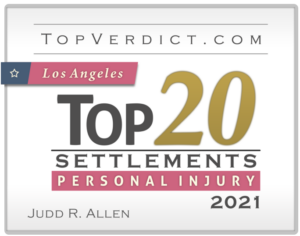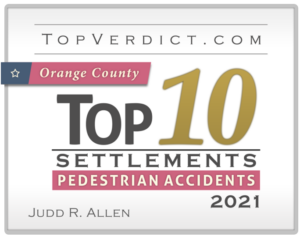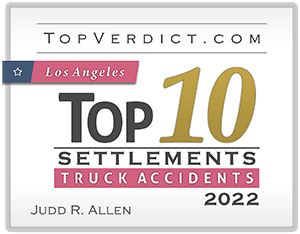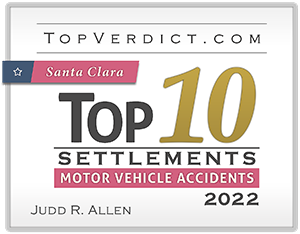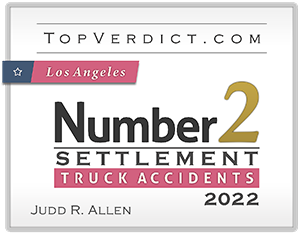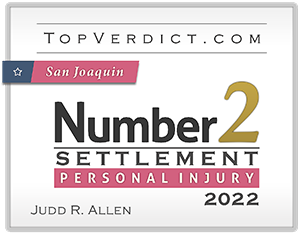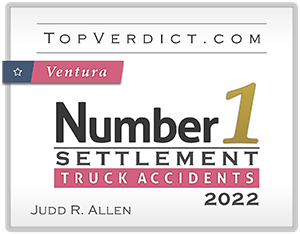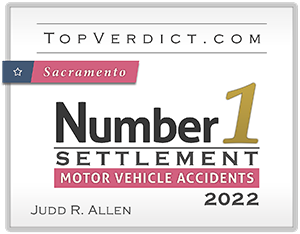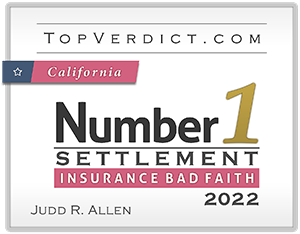 Winning Your Case in Court – Elements Tulare Car Accident Lawyers Need to Prove
Many steps and processes exist for insurance claims. Sometimes, the insurance company is stubborn and refuses to negotiate a fair settlement. When that happens, litigation ensues, requiring more legal resources and a day in court. For a successful outcome, seasoned Tulare car accident lawyers will need to prove some essential elements:
There was a duty of care.
The at-fault party breached the duty.
The breach caused the accident.
The accident resulted in injuries.
You must seek the assistance of a competent personal injury attorney. We will go over your case, working with you through every process to ensure you understand your claim and know where it is going. During the case review, we can often tell if all these elements are present. That also helps establish case merit. The award-winning Tulare car accident lawyers from Arash Law, led by Arash Khorsandi, Esq., have valuable experience proving these elements.
Financial Recovery Available for Victims and The Value of A Car Accident Case in Tulare
You have the right to seek financial restitution after a car crash in Tulare. However, the amount you can pursue will depend on the case value. You must consider all damages and losses incurred from the responsible party's negligence. Also, your injuries will be a significant factor in determining the value of your case, but they are not the only ones. Our Tulare car accident attorneys have compiled a list of some factors that must be considered when determining case value.
Medical expenses – The higher your medical expenses are, the more money you must pursue. High medical expenses come with severe or preventable injuries, which can lead to higher settlement amounts.
Property damage – The damage your car sustains is another factor involved in your case's value. If your vehicle is severely damaged, then you likely have severe injuries. Otherwise, your injuries might not be as substantial. At least, that is how the issuance provider will try to argue against you. The worse your property damage is, the more you will need in a settlement.
Psychological trauma – We understand that car accidents not only cause physical injuries but psychological pains as well. Unfortunately, some Tulare car accident lawyers do not consider the psychological impacts that car accidents can lead to. Many car accident victims in Tulare suffer from nightmares, flashbacks, and distress. Some of these symptoms get worse, leading to PTSD. We at Arash Law recognize how vital your mental health is to your overall well-being.
Lost income – Any lost revenue resulting from the car accident must be included in the valuation of your case. If you are incapable of working in the same capacity or at all, that must also be considered. You can take time off work to go to the doctor because your injury prevents you from working.
There are many other losses you can pursue in an insurance claim. It is critical to have competent Tulare car accident lawyers investigating all possible avenues in maximizing your financial recovery. Job loss, for example, is a significant factor, and since each career is different, those expenses should be evaluated individually.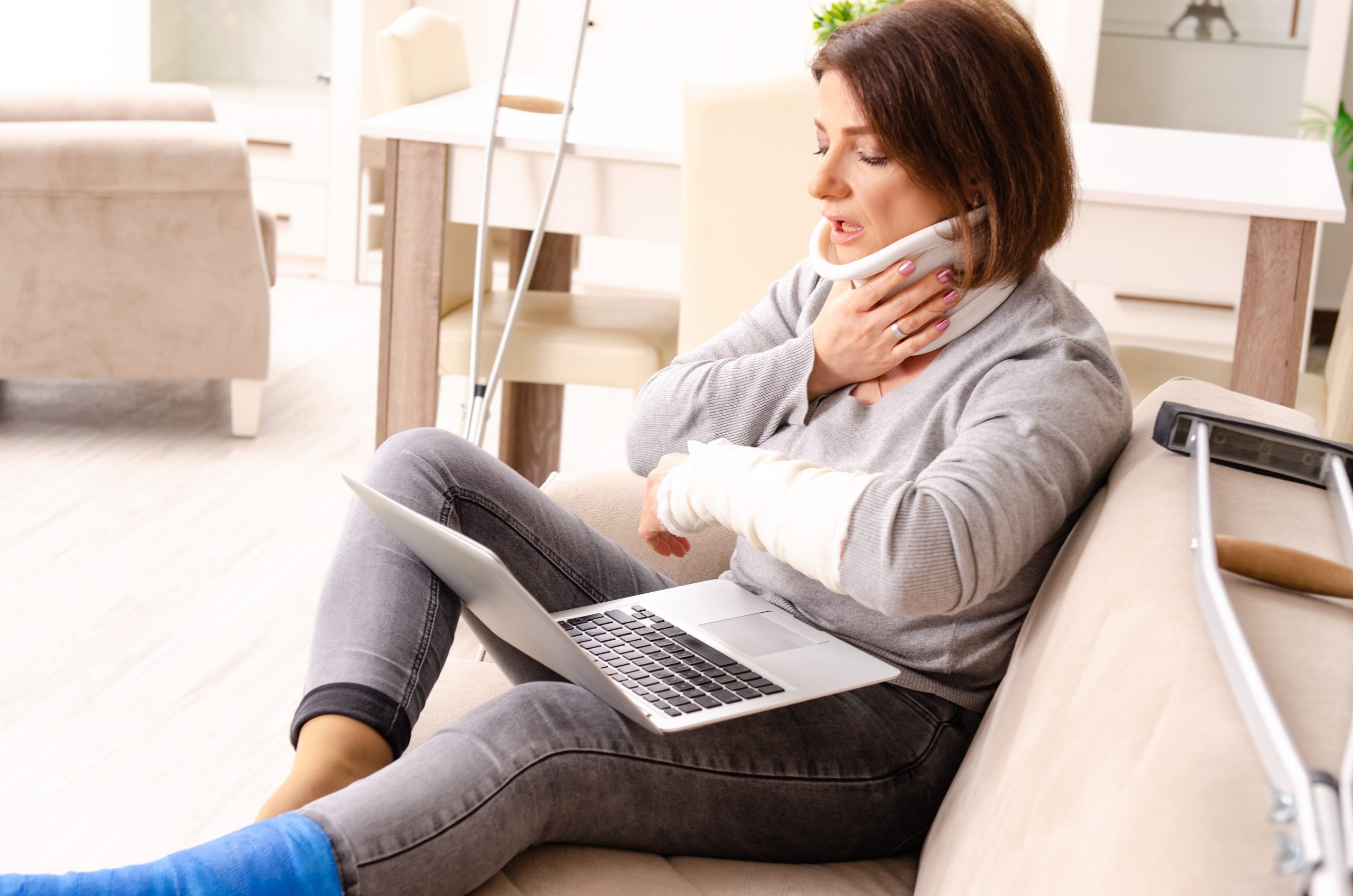 Settlement in a motor vehicle accident; client suffered internal injuries.
– 
JUDD ROSS ALLEN
California Statute of Limitations for Car Accidents
Injury victims in California have two years from the accident date to file a lawsuit. Once it passes, you can no longer seek compensation or recover your losses. Some exceptions exist, however, to the two-year rule, including physical or mental incapacitation, military service rendering the plaintiff unable to file a lawsuit, and time of war. These are extenuating circumstances for the plaintiff.
Other situations that can alter this timeline are claims against government agencies. These claims are very complex, and you require legal representation. They must be filed under administrative review within six months of the accident date. If the administrative claim is denied, you will have an additional six months to pursue a lawsuit in court. Since the deadlines are so short, speaking to accomplished car accident lawyers in Tulare City is immediately and strongly recommended. Arash Law offers free consultations for your convenience.
How Insurance Companies Attempt to Eradicate Your Right to Recovery ?
The sole purpose of an insurance adjuster is to reduce or eliminate your right to compensation. They believe you do not understand your legal rights and will use that to deny you. Remember, insurance companies are privately owned. They are billion-dollar corporations that want to make a profit no matter what, and the only way they can do that is by denying claims.
The better equipped you are to face the insurance adjusters, the higher your chances of getting fair compensation for your injuries and losses. Below, you will find a list of the tricks the insurers will use against injury victims when trying to deny their claims. You can fight these tactics with the help of skilled car accident lawyers Tulare relies on.
Delaying the claim process – When you suffer an injury, you want to get paid for your medical expenses. Victims will contact the insurance company, hoping they will help pay for their medical necessities. However, the adjuster will inform you that your claim needs to be processed first. Since you are unsure of your rights and do not have legal representation, you wait for the adjuster to call back. Your call is returned after some time, only to be told they are having communication issues with the other driver. They will continue to give you excuses for why they cannot process your claim, which is a delay tactic. They know the longer you go without treatment, the less your case is worth. It also helps them show that you are delayed in getting care and, therefore, aren't as injured as you claim.
Reducing your property damage estimate – Your car likely has damage. Now, since the insurance company is responsible for paying for those damages, they will send you to a certified auto body repair shop. The truth is these shops have experience reducing the damage estimate of your vehicle. Since they know that property damage is used as evidence, they can taint the evidence to hurt your future claim. Property damage can also lead to substantial injuries and add to the severity of the collision.
Getting your recorded statement – Often, you will have clouded judgment as adrenaline rushes through you. The chemicals in your body are in shock, covering up the pain you are experiencing. Once you settle down, you can begin to feel pain in places you didn't realize were injured. Insurance adjusters are aware of these facts, and they will rush to contact you, sometimes within hours of the collision to ask about your pain and injuries. They hope you say no because your body hasn't had the time yet to assess your pain.
Lying about your coverage – Insurance companies know car accident victims trust them. They will then use their trust against you and lie about your coverage for damages, telling you that your policy only covers bodily injury, not pain and suffering. They will also lie that you cannot recover lost income. Reliable Tulare car accident lawyers ensure the victims are well informed that they're entitled to seek compensation for all the damages they incur, including pain and suffering, future medical care, and property damage.
If the insurance adjusters try to speak to you, inform them to speak to your legal counsel. If you have not contacted Arash Law, you must do so immediately, and then we will send them a notice of representation. After they get this notice, they can no longer speak to you directly. Legal penalties may apply if the insurance company attempts to contact you after retaining legal representation.
Why Do I Need Legal Assistance from Tulare Car Accident Lawyers?
There are many advantages to hiring trusted Tulare car accident attorneys. Any lawyer who is licensed in California can take your case. However, having a local attorney who knows the law, the local area and its traffic flow, the local court, and its people is beneficial. We also have worked with many different insurance companies in the area. This experience can help your claim in the long run.
Many car accident victims will settle with the at-fault driver's insurance company because they are apprehensive about the legal process, which is cumbersome. But with aggressive yet compassionate Tulare car accident lawyers, you will not suffer these burdens alone. Other injury victims face pressure from the insurance representative who pretends to have their best interest at heart. By settling with them, you leave money on the table. Your car accident settlement might have been higher and paid for other expenses, like property damage and future medical costs.
You must seek legal representation when you suffered an injury in a car accident in Tulare. Insurance adjusters work towards an out-of-court resolution because they can push the narrative that there are policy limits they cannot surpass. They will also say they cannot pay for future costs. Our Tulare car accident attorneys know better and can see through these lies. Arash Law, managed by the esteemed Arash Khorsandi, Esq., will handle the complex legal process while you focus on getting better.
When to Seek A Tulare Car Accident Law Firm
The aftermath of a car accident is chaotic. After securing your safety and well-being, report the accident to the police and get medical assistance. Once you are safe, you should contact the reliable Tulare car accident lawyers from our law firm to file your claim. Our professional legal team will get to work and investigate the car accident site. We will make a detailed report and uncover evidence to build up your case and establish liability.
We will fight back when the insurance company tries to diminish your case value. While most car accident claims are settled before litigation or trial, we are prepared to go the distance. We can turn your Tulare car accident lawsuit into the compensation you deserve. Your settlement should pay for the loss of time off work, medical expenses, and other financial burdens you face.
You should seek Arash Law's car accident lawyers in Tulare as soon as you can after a collision. The insurance company is moving quickly to find evidence that hurts your claim, so you must move quickly to protect yourself. Once you have a legal representation, the insurance company can no longer hide crucial evidence. They will try to hurt your claim in many ways, but we will fight back.
Contact The Award-Winning Car Accident Lawyers Tulare Trust Today
An injury after a car accident in Tulare can change your life. If you suffered an injury from someone else's negligence, you must contact our car accident attorneys in Tulare to get started. Doing so is the best path forward to getting your life back on track. You should not have to deal with the hassle of a combative insurance adjuster or their attorneys. We can handle these matters for you.
The professional Tulare car accident lawyers from Arash Law, led by Arash Khorsandi, Esq., can provide legal representation whether you or your loved one suffered an injury or was tragically killed. Our legal team will hear your case and determine merit, prepared to represent you against the insurance company and in court if necessary. Our team will fight for a settlement covering your medical bills, vehicle repairs, and future losses.
Our firm represents injury victims in other areas as well, including Visalia, Hanford, Reedley, Delano, Selma, Porterville, Dinuba, Kingsburg, Lindsay, San Bernardino County, Kings County, Orange County, and Kern County.
We have decades of experience in the personal injury arena, recovering over $500 Million for clients throughout the state. We also have the resources and knowledge to help you after a car accident in Tulare County. For more information about our services, call us at (888) 488-1391. We offer free initial consultations to determine the best path forward for every potential client.