California

Intersection Accident Attorneys
PAY NOTHING UPFRONT

OVER $

500

MILLION RECOVERED

ZERO-FEES UNTIL WE WIN
You May Be Entitled to Compensation

Intersection Accident Attorneys in California
Usually, during an intersection accident, finding fault can be challenging. Even if the other driver was clearly at fault, their version of events might be drastically different than yours.  To protect yourself and receive the full compensation to cover your medical and other related expenses, contacting an intersection accident attorney in California is your best option.
Road maintenance, safe intersection design, and optimal, well-timed traffic controls are an integral component of ensuring that drivers throughout cities in California can navigate roads safely.
However, despite the best efforts to reduce roadway collisions, according to the Federal Highway Administration, about half of all severe and fatal vehicular accidents begin at or near intersections.
If an intersection accident happens to you, it's essential to understand the laws that keep you safe and protect your rights, especially if you have been seriously injured due to another driver's negligence.
Understanding Comparative Liability in Intersection Accidents
Assessing fault is a critical component in any auto accident case. California, in legal terms, is a comparative fault state. This fact means that, concerning liability in an accident, sometimes %100 is not directly placed on a single party.
Instead, a percentage of fault can be assigned to different parties. For example, if you've been involved in an intersection accident, the court may find that you were 25% at fault while the other motorist was 75% at fault.This comparison makes matters a bit more complicated instead of all fault being assigned to one party. As a result, even if the other driver admits fault after the accident, they may change their tune with the issue of payment coming up.
To save themselves money, they may blame you for specific events leading up to the accident instead of taking full responsibility. This action could mean you miss out on compensation commensurate with your injuries. For this reason, it's essential to obtain and preserve concrete evidence that shows their liability immediately. Over time, skid marks can fade, and witness testimony can become unclear and downright unreliable.
Here, a general rule of thumb is to never discuss your accident with the other driver involved in the collision or the insurance company. What may seem like a clear or straightforward statement can be used against you to reduce your compensation in a personal injury claim.
For example, your insurance adjuster may ask you if you looked both ways before crossing the intersection. If you respond that you didn't look because you had the right of way, your insurance company can pin a percentage of the fault on you to save themselves money. Unfortunately, if you weren't already aware of these facts the insurance company could use this to give you less of a settlement than you are entitled to. 
A farm worker, suffered multiple broken bones and other orthopedic injuries resulting from an auto accident where the defendant driver attempted to make a left turn in front of our client in heavy fog.
– 
Arash Khorsandi
Common Types of Intersection Accidents in California
An intersection accident can happen in a wide variety of different ways. Examples of various intersection accidents can include: 
Rear-End Accidents – This type of accident occurs when the rear driver incorrectly assumes that the front driver will proceed through the intersection and hits them from behind. Most rear-end accidents happen when the front driver turns when the rear drivers believe that they will keep straight.
T-Bone Accidents – The most common intersection accident type and are defined as when one car hits another from the side, forming a T-like shape. These accidents happen when one driver turning at the intersection fails to yield to another driver keeping straight, or vice versa.
Head-On Collisions – Head-on collisions are much less common since two able drivers aren't likely to collide with each other. These accidents commonly occur when drivers are impaired, overly tired, distracted, or intoxicated.
Right-Turn Accidents – Right-turn accidents are widespread. These accidents occur when someone who is crossing the street, such as a pedestrian or cyclist, and a motorist try to use the intersection simultaneously. A vehicle making a right turn collides into them without failing to yield.
Why You Need An Intersection Accident Attorney
According to The California Code of Civil Procedure Section 335.1, there is a statute of limitations of two years for auto accident claims. This period begins on the original date of the accident.
However, if the accident caused a fatality, the two-year waiting period starts on the date of the victim's death. There are so many reasons why you should contact an intersection accident attorney for your case.
During this difficult time, we will always put you first. Give us a call today to learn more about how we can reinforce your case!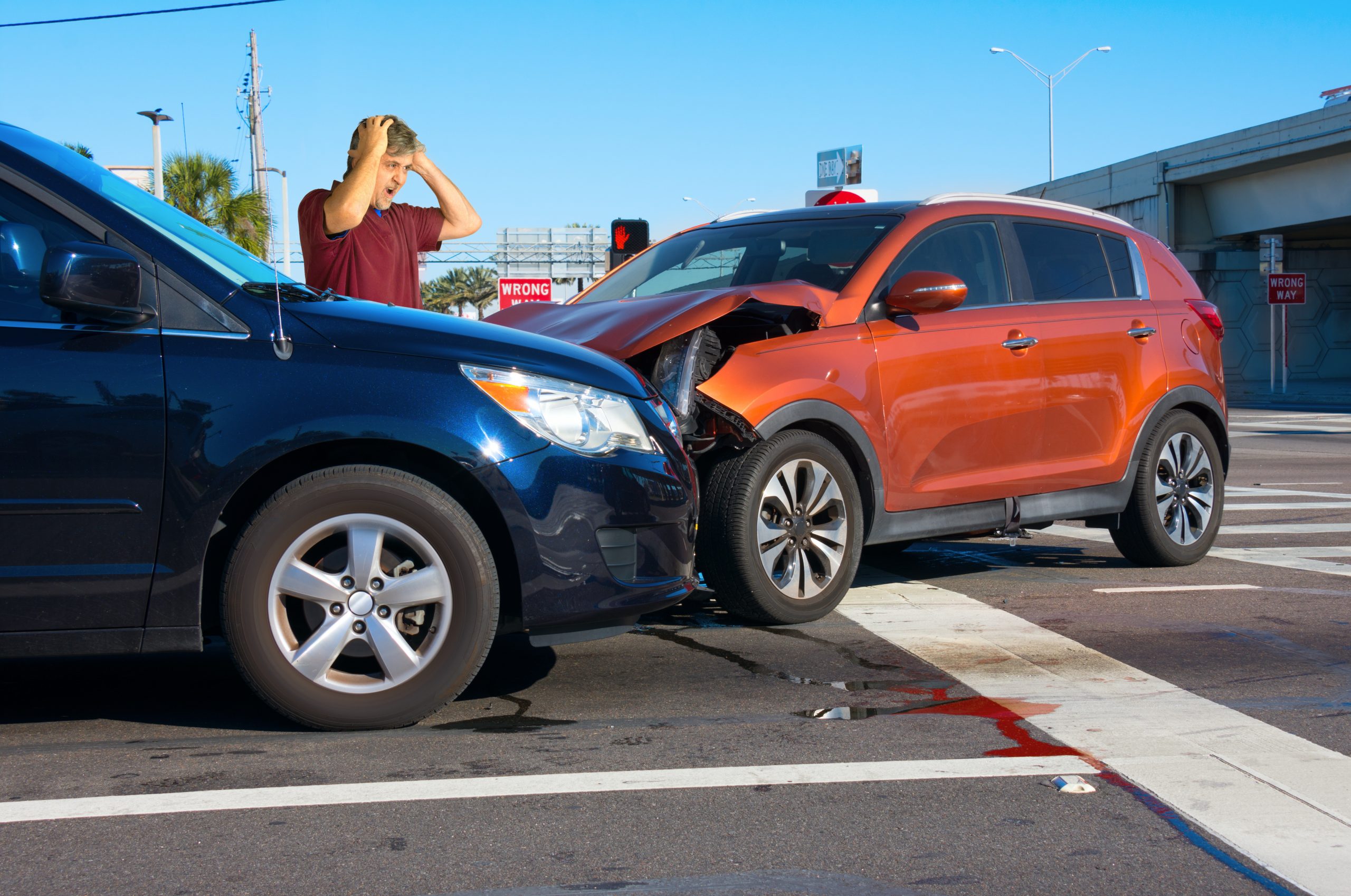 800+ Real Client Reviews Verified by Google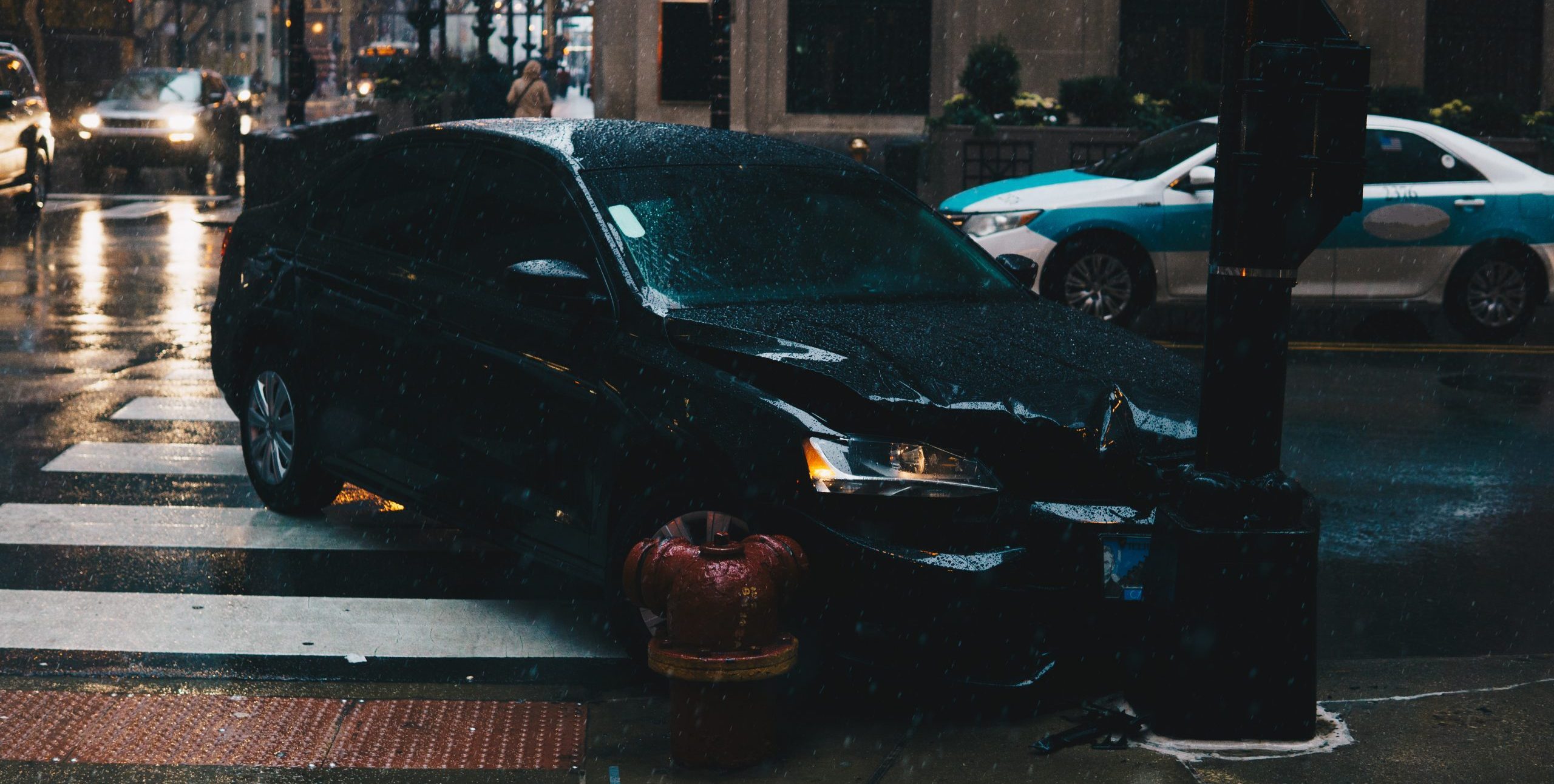 Why Do Most Accidents Happen at Intersections?
When another driver reaches an intersection, there are various considerations and precautions he or she must make to cross safely without harming anyone. These precautions include:
Paying close attention to traffic and surrounding signs
Respecting the state's road laws and regulations
Making the right safety moves that don't increase the risk of collision
When another driver acts in error and causes a collision, it's usually due to one of these two reasons:
Negligent or reckless driver behavior such as drunk driving, distracted driving, and speeding.
Failure or ignorance to abide by right-of-way guidelines and other essential laws.
Standard intersection collision scenarios include failing to stop at red lights and stop signs, failing to watch surroundings, and making a turn without looking first to check for other drivers, bicyclists, and pedestrians. 
Intersection accidents happen very often. Most of the time, intersection accidents involve making left turns. Intersection accidents could occur when a driver makes a head-on collision with another driver or pedestrian after unsuccessfully merging into oncoming traffic to turn.
Unfortunately, a collision can occur whenever a car enters the path of another driver. And that's just what intersections are, an area where cars share paths. This fact is why intersection accidents are so common. 
Intersection Accident Information
The U.S. Departments Federal Highway Administration conducted a recent survey stating that more than two million intersection-related accidents happen every year. Unfortunately, these accidents result in more than 700,000 crash-related injuries and more than 8,000 annual fatalities.
Throughout the United States and California, failing to stop at red lights has become a prevalent issue. Running a red light in an intersection can lead to disastrous events.  Running a red light places the driver in danger and puts other drivers crossing the intersection at risk. California is the third-largest state in the country and has several large cities.
Intersection collisions in Californian cities can result in catastrophic injuries for everyone involved. Thankfully, technological advancements such as red-light cameras help us hold offenders accountable and record the events leading to severe and deadly collisions. 
California Traffic Intersection Accidents
According to The Fatality Analysis Reporting System (FARS), a unit under the National Highway Traffic Safety Administration (NHTSA), more than 165,000 people are the victims of red-light runners.  About half of red-light fatalities due to these instances do not include the violator. This fact means that the unfortunate victims are almost always the innocent driver and their families who suffer from the violator's carelessness. 
Some of the most reckless drivers on the road are red-light runners. The most basic law on the road is to always stop at a red light. Disregarding this basic rule can cause severe consequences.
Disturbingly, violators show a complete disregard for other drivers' safety or knowingly disobey the law. In either case, the careless driver causes injuries for other motorists. Motorists in California fail to stop at red lights for several different reasons, some of which are defined as negligence, and others as a result of reckless driving behavior.
Here are the other causes of California intersection accidents:
Frustrated motorists
Distractions
Tailgating a car ahead without seeing the light change
Failure to stop at a red light due to trying to outrace the signal change
The bottom bullet point can happen to anyone who tries to beat a yellow light. Some drivers believe that being a few seconds late after a red light is harmless, which isn't true. Antsy drivers can immediately leave the intersection after a green light and collide with motorists who run their light.
Intersection Accident Injuries in California
Intersection accident injuries can vary from a few minor scratches to having severe paraplegia and brain trauma. Nonetheless, being involved in a car accident can be a life-changing experience for anyone involved. It can take a long time to recover from a severe or catastrophic injury from an auto accident.
As a result, it's essential to seek immediate medical attention after an accident to avoid making your injuries worse. Recovery time can rely on the quality of medical care you receive. Your attorney will ensure that you receive top-class medical attention for your injuries. Moreover, the victim will likely miss a lot of time from their job because of their injuries.
Missing work could lead to lost wages, and in some cases, the person could lose their job. Depending on the severity of your injuries, you may need a caregiver to perform basic tasks. Overall, costs associated with medical injuries can increase quite rapidly. 
The law protects drivers who have been injured as a result of another driver's negligence. To receive the compensation you deserve to pay for your medical expenses, you'll need to get legal representation. 
This need is especially true if you have been involved in a catastrophic accident that has caused:
A severe brain injury
Paraplegia or Quadriplegia
Severe eye damage
Injury leading to severe mental and behavioral impairment
If you have received any of these injuries or would like to learn more about how you can receive help, give us a call today!
Contact Our Trusted Injury Law Firm!
Intersection accidents can cause severe consequences for all parties involved. The attorneys at Arash Law led by Arash Khorsandi, Esq. have decades of experience helping the victims of auto accidents throughout California. Our firm has collected over $500 million in settlements that our clients deserve. If you have been injured in an accident, then give us a call at (888) 488-1391 or contact us online to speak to an experienced member of our legal team today.