Lancaster

Car Accident Lawyers
with over $500 Million Recovered in Compensation for Injury Clients.
You May Be Entitled to Compensation

our Lancaster Car Accident Lawyers are

Personally Committed to Securing Your Justice
It is easy to get wrapped up in enjoying the rich beauty of Lancaster as you drive through. While enjoying all that Lancaster has to offer, you can find yourself in a car accident. Arash Law can help you secure your financial recovery as you heal physically. Call Arash Law at (888) 488-1391 to schedule an initial consultation today.
Lancaster is located in the Antelope Valley of the Western Mojave Desert in northern Los Angeles County. The U.S. Census reports the population as of 2022 at 169,185, making Lancaster the 153rd largest city in the United States. It is the 30th largest in California. Lancaster and neighboring Palmdale are known as the twin city complex within the Antelope Valley region.
August is a dangerous month for drivers nationwide. The cause is because of vacationers and back-to-school activities. Drunk drivers are a danger during vacations because they are more prevalent. Reports by City Data show that there were more accidents in August than in any other month. Following August, we have February, September, and December. If you were a victim in a car accident, discuss your options with skilled Lancaster car accident lawyers from Arash Law.
Car accidents result in significant physical, emotional, and financial consequences for victims. You can limit these financial consequences by working with trusted car accident lawyers Lancaster has to offer. Arash Law focuses on fighting for maximum monetary compensation for victims. While the insurance company is working to limit your financial award, we are working against them.
Insurance companies have the time and resources to try to limit your recovery. They will hire investigators, medical examiners, nurse case managers, and others that benefit them. Meanwhile, you are getting bombarded with medical bills and other expenses from the collision. You cannot wait for the insurance company to use all its delay tactics. Anyone the insurance company employs is only there to feed its interests, not yours.
The consequences victims suffer include income loss and putting their jobs in jeopardy. When you cannot work, you cannot pay your bills. When your injury prevents you from making a living, it can also lead to more problems down the line, like homelessness. Victims often feel overwhelmed and hopeless. You can turn to the Lancaster car accident lawyers from Arash Law. We will treat you like family and work to get you the monetary compensation you deserve.
We represent people suffering injuries from different types of accidents all over the Golden State and have decades of experience handling car accident cases. Our team is familiar with insurance companies' tactics to devalue your claim. We will not stand for it. We can use our resources and experience to build a strong argument for your claim.
Our mission is to take care of everything in your car accident claim so you can focus on yourself and your family. We do not charge any upfront fees or costs when you sign up with our firm. Your initial consultation is free. We can determine if you have a case and how to proceed during this initial meeting.
While you heal, we will handle the legal process. We can speak and negotiate with the insurance company to make sure you get the financial recovery you deserve. The insurance company will try to fight us, but we will pursue every penny possible. 
A farm worker, suffered multiple broken bones and other orthopedic injuries resulting from an auto accident where the defendant driver attempted to make a left turn in front of our client in heavy fog.
– 
ARASH KHORSANDI
Serious Injuries from DUI Car Accidents
Drunk drivers might be less prevalent in some years, but they still endanger many people. They have less control over their judgment and reflexes, which is a significant factor in causing accidents and injuries. A DUI injury has the potential to cause permanent harm. These accidents can also lead to a fatality.
Per the National Highway Traffic Safety Administration (NHTSA), drunk driving accounts for 31 percent of fatal car accidents, resulting in 13,384 deaths in 2021. In its most recent year of reporting, the Center for Disease Control (CDC) said that drunk driving accidents resulted in $123.3 billion in damages, medical costs, and lives lost. Considering these numbers, accident victims want and deserve to obtain compensation from the at-fault driver.
Some DUI injuries our Lancaster car accident lawyers have seen include:
Brain injury
Neck and back injury
These are the most preventable injuries in drunk driving accidents. DUI injuries in Lancaster can cost hundreds or thousands of dollars in medical expenses and other losses. The financial losses are one aspect, but there are many others. Families will lose so much more than money.
DUI injury victims can lose their ability to walk, play with their kids and pets, or even walk. These impairments cost families millions over the course of their lives. It leads to lost opportunities and changes in the family structure. Our Lancaster car accident lawyers can help families regain control of their lives and legal issues. We can work to get you a solution through settlement negotiations or in court.
Why You Need Car Accident Lawyers in Lancaster
Many victims believe that the car accident claim process is straightforward. The best way to handle a claim, even a seemingly simple one, is to have legal representation from the start. Arash Law has skilled Lancaster car accident attorneys to protect your rights and overcome challenges.
Unreasonable Insurance Adjusters
Insurance companies sell you policies, hoping you never have to use them. They are a for-profit business, and paying claims hurts those profits. Insurance adjusters will work to minimize your payout after a car accident. They can even look for ways to deny your claim outright. They will use unsavory methods to protect that bottom line, such as:
Asking "harmless" questions to get more information about the collision. They use your answers to gain your trust and hurt your claim. Do not let your guard down.
Pressuring accident victims into quick settlements. These offers are far below what you deserve.
Speaking to victims immediately after a crash before they've had the chance to assess their injuries or damage.
They are on a recorded line whenever you talk to an insurance adjuster. Everything you say to them may hurt you down the line. They are unscrupulous companies trying to save money. You need skilled Lancaster car accident attorneys to help thwart these efforts.
Undervalued Assessment of Damages
Assessing your injuries and overall damage in a collision is very complex. However, insurance adjusters want to take the easy way out and protect their bottom line. They are not looking to assess your damages accurately but to find the most economical means of settling a claim. Many times, their benefit is to your detriment.
A primary reason that insurance adjusters want to settle early is that injuries can have delayed symptoms. Understanding the extent of your injuries can take days, weeks, or months. You should not take a settlement during this time since it will not cover your future prognosis. You must wait for maximum medical improvement before getting an accurate case assessment and fair compensation.
The insurance company will also value your property damage. They will look at your vehicle and say the damage is worth less than it is. Sometimes, they will work with repair shops to find cheap ways to repair your car. They are not saying they are not assessing or repairing all of the damage.
To protect yourself and get the maximum compensation available, you must work with experienced Lancaster car accident lawyers from Arash Law. We can determine the actual value of your case and forge a path forward.
When Should I Hire a Personal Injury Lawyer After a Car Accident in Lancaster?
Determining when to call a personal injury lawyer is challenging. You have a lot on your mind and are already facing a complex medical process. Sometimes, victims do not realize the full extent of their injuries right away. Other victims are unsure if they have a case at all. However, do not let these concerns stop you from discussing your car accident with the best car accident lawyers Lancaster has to offer.
You have options. The insurance company is moving quickly to interview you. They can reach out within hours before you have even seen a doctor. If you accept their call, you can inform them to speak to your legal counsel. You can risk speaking to them and saying the wrong thing. Or you can contact skillful Lancaster car accident lawyers before taking the insurer's call.
Having a car accident lawyer before speaking to the insurance company is invaluable in protecting your rights. We can discuss various issues with you and ensure you understand your rights. You deserve a dedicated personal injury lawyer in your corner.
It is never too early to contact the most trusted car accident lawyers in Lancaster. It is better to do so early on and safeguard your rights. We offer in-home and hospital visits for your convenience.
How Good Lancaster Car Accident Lawyers at Arash Law Can Help You
Many local law firms throughout Antelope Valley take an impersonal approach to cases. Under the leadership of Arash Khorsandi, Esq., we do things differently at Arash Law. You are not working with a paralegal or other legal staff. You will be working directly with experienced Lancaster car accident attorneys. We are prompt in returning calls and emails. We want to ensure that you are informed throughout the legal process.
We can take walk-in appointments, schedule an initial consultation, or meet you elsewhere. Our legal team takes an interest in our clients. We want to get to know you and your family personally. While other firms have a generic intake process, we do not. We want to understand your life before and after the collision. We want to know about your home, work, leisure, and recreational activities.
You are facing many challenges and must have someone in your corner. You need solid legal backing to pursue damages for your injuries and property damage. Legal representation is proven to recover more financial compensation than not having it. Our Lancaster car accident lawyers can handle every aspect of the personal injury claims process.
Handling Insurance Companies for You
In California, you must file a claim with your insurance company after a car accident due to fault laws. Insurance carriers have teams of lawyers fighting against you. They will begin reviewing the claim when it comes across their desk. They are looking for the smallest detail to delay or deny your claim. The adjuster will then decide the amount they can offer.
This offer is the lowest they can give. The proposal often comes in before you finish your medical treatment or are diagnosed. The offer will only pay for some of your expenses. It will not reflect the complete losses that you suffer. So, how do our Lancaster car accident lawyers help?
We can work to ensure you get a fair assessment of your damages and also be your advocate during the claims process, putting your best interest first. All communications and negotiations with the insurance company will go through us. The insurance adjuster is no match for our years of legal experience.
Another benefit of working with dedicated Lancaster car accident lawyers is building a solid case. We can investigate the accident to prove fault. Other ways we can build a claim include the following:
Gathering police reports, videos, photos, and other evidence
Collecting medical records showing your injuries, treatment, and costs
Interviewing witnesses of the collision
Reconstructing the accident and building a timeline of events leading to the collision
Consulting and working with expert witnesses who will testify on your behalf.
Lancaster car accident lawyers defend the rights of injury victims. We will not accept a settlement that is less than you deserve. When you need qualified legal representation in a car accident, contact Arash Law to schedule a no-obligation consultation.
800+ Real Client Reviews Verified by Google
Our personal approach sets us apart. Our Lancaster car accident attorneys take the time to learn everything about our clients. This approach allows us to see things from your point of view. When we put ourselves in your shoes, we can tell your story to the insurance company, judge, or jury. It also ensures that we do not get anything wrong or overlook anything that applies to your case.
Arash Law treats clients with the attention, care, and respect they deserve. To us, your situation isn't another notch on our belt. You are a person with a family and a life before this situation. This legal claim will impact the rest of your life. We want to ease the legal burden and stress you are facing.
Our goal is to get you the full recovery you deserve. We have decades of experience to aid us in doing so. You will work directly with award-winning Lancaster car accident lawyers on every step.
Arash Law Handles All Types of Car Accidents
Car accidents happen in many ways. The one thing they have in common is they are preventable. Someone was negligent, and that has led to you suffering an injury. Our Lancaster car accident lawyers handle a slew of different car crashes. Common types include:
Rear-end collisions involving distracted driving or tailgating
Side-impact collisions caused by motorists running a stop sign or red light
Head-on collisions stemming from reckless driving or speeding
Hit-and-run accidents when a driver leaves the scene
High-speed collisions
DUI accidents involving distracted drivers, such as when they are texting, eating, drinking, etc.
Our experience also affords us the ability to handle other types of accidents, including:
Bus accident
Commercial vehicle collisions
Lancaster Car Accident Lawyers Ready to Represent You After an Accident
Lancaster is a beautiful place to live, work and visit. Even so, our roads can be dangerous. Visitors are especially in danger because they are unfamiliar with the streets and landscape. Tour buses, buggies, and farm equipment are familiar sights in congested areas.
Arash Law can also help tourists involved in collisions. It is awful to suffer an injury while on vacation or traveling. Contact our Lancaster car accident lawyers if you are a tourist involved in a car accident. Our top personal injury lawyers can review your case and advise you on your options. Even if you live elsewhere, we can manage your case effectively with as little burden to you as possible.
Sometimes accidents happen when someone uses a work vehicle or drives for work. These cases are handled differently because they involve the driver and the employer, who will share liability. If you suffered an injury while driving for work, you have several options. Conversely, if the person who struck you was driving for work, your case becomes more complex.
Under the management of Arash Khorsandi, Esq., Arash Law dedicates our practice to helping those injured on the job from a collision. These claims are complex, but we have decades of experience handling 'hybrid' claims. Many times, workers' compensation will come into play for the employee. However, the system does not allow claimants to recover compensation for non-economic losses.
Our Lancaster car accident lawyers know where to look and how to investigate the claims. We know your employer can be held liable, but so can another third party. Do not trust that you will get fair compensation for your losses by working with your employer. Instead, trust us to find every possible insurance policy for your case. We have helped thousands of car crash victims in Lancaster and the entire Golden State.
Depending on which claim we seek, you can get different forms of compensation. The most significant difference is collecting loss of enjoyment of life or pain and suffering damages. You cannot pursue these in workers comp, but you can in third-party claims. Arash Law knows the ins and outs of these claims and how to maximize recovery on workers comp and third-party claims.
Our staff can devote time, skills, and resources to guide you through the legal process. Our clients always feel like they are the only client we have. We can work to get you maximum compensation from the worker's compensation claim and motor vehicle claim. These cases are very complex, requiring legal assistance. The goal is to minimize or eliminate the legal trauma accompanying these crashes.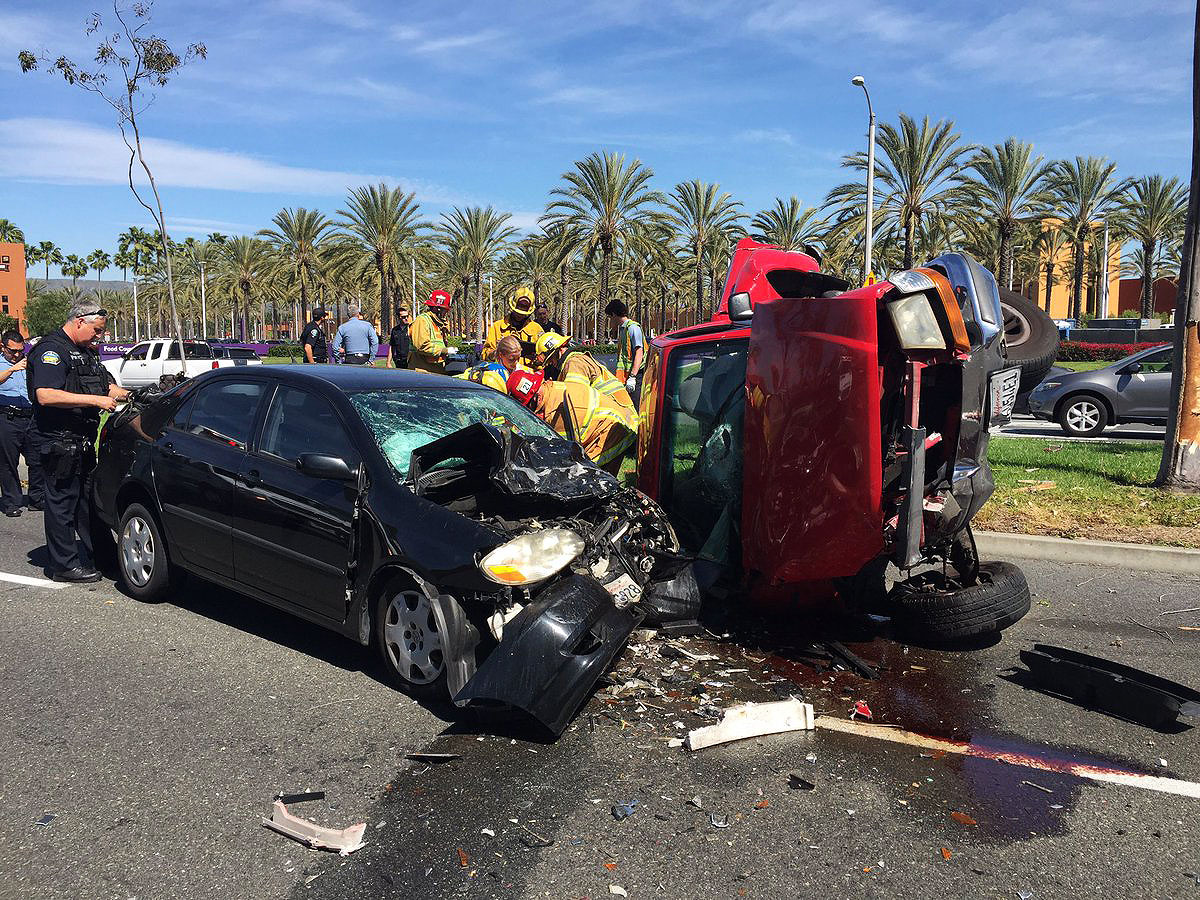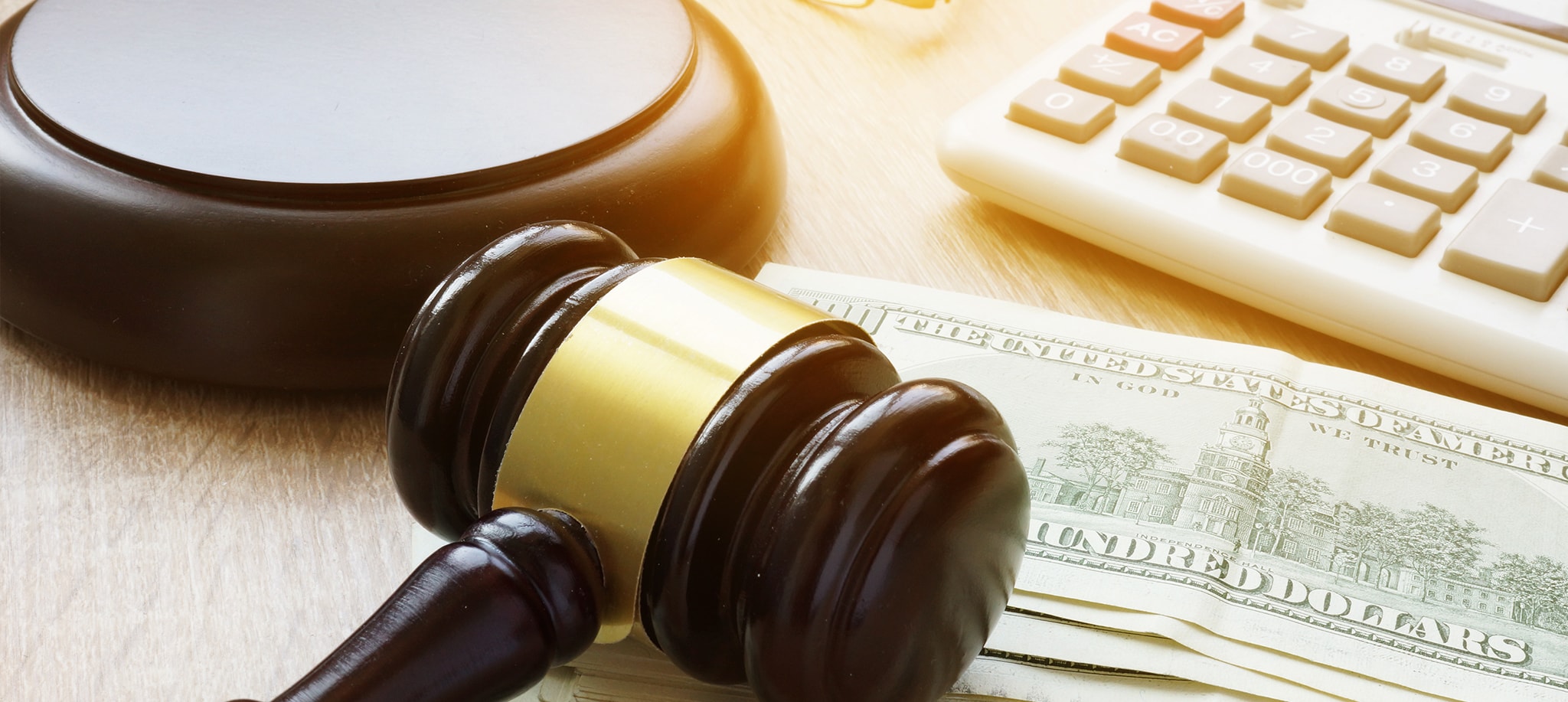 Compensation for a Lancaster Car Accident Lawsuit
Determining your compensation will depend on several factors. What you're eligible for will depend heavily on the details of your claim and the losses you suffered. Your injuries will also play a significant role in calculating compensation. You can be entitled to compensation for the following:
Lost income
Medical treatments
Property damage
Loss of earning capacity
Loss of consortium
Pain and suffering
Household expenses
Future estimated losses
Out-of-pocket expenses
The Lancaster car accident attorneys from Arash Law can determine which losses and how much apply to your case. Many factors will impact your compensation amount. You must work with aggressive Lancaster car accident lawyers to find all avenues of compensation available.
In extreme cases, car accident victims can be awarded punitive damages. These are in addition to your compensatory damages. These damages do not reimburse you for your loss. They punish the at-fault party for their gross negligence.
The at-fault party must learn their lesson. One way they do this is through financial punishment. Gross negligence, recklessness, or an intentional act to harm the victim must exist. The court can also decide to award these damages so that others will not commit the same actions in the future.
The court will consider the following factors when deciding on awarding punitive damages:
Facts of the car accident
Nature and extent of your injuries
The wealth of the at-fault party
Since this decision is up to the court, we will not calculate what they are. We can tell you the likelihood that your case fits the criteria for this award. During a case evaluation, your car accident lawyers in Lancaster can inform you about the damages to which you may be entitled.
Limited Tort vs. Full Tort
When purchasing an insurance policy, you can choose between full or limited tort coverage. Your choice will dictate whether you can sue the other driver for compensation in a car accident. In limited tort, you have fewer options.
Full tort gives you the right to file a lawsuit against the at-fault driver. You can obtain additional compensation for your injuries and losses. You can pursue pain and suffering damages when you have a full tort policy. Another benefit is not having to prove the extent of your injuries.
Proving Liability in a Lancaster Car Accident
When filing a car accident claim in Lancaster, you must prove liability before receiving compensation. Your Lancaster car accident lawyers will have to prove four elements of negligence, including:
Duty of care – The at-fault entity owed you a duty to ensure your safety. Essentially, the person had a legal obligation to operate the vehicle reasonably safely. They were also supposed to drive cautiously enough to avoid causing you or others harm.
Breach of duty – The at-fault party did not uphold their legal obligation. They either failed to act or acted in a manner to endanger or harm you.
Causation – The breach was a direct cause of your Lancaster car accident. It also caused your injuries. Your injury would not have happened if the at-fault party had acted reasonably.
Damages – Due to the at-fault party's negligence, you suffered financial damages. Some of these costs include medical treatment, lost income, and much more.
The Lancaster car accident attorneys from Arash Law can thoroughly review your car crash to help determine who is liable for your injuries. We can also prove the negligence elements. Proving negligence will require supporting evidence.
Some supporting evidence that can help prove negligence includes police reports, medical records, and much more. The more substantial evidence we can gather, the stronger we can build your case. Our car accident lawyers in Lancaster can work hard to get you the compensation you deserve for your claim.
Statute of Limitations for Car Accident Claims in Lancaster
Additionally, insurance companies also have filing deadlines to consider. The deadline can vary by carrier, and it is best to inform them of an accident within a few days. Many times, they will get a notice from your car accident lawyers in Lancaster. If you do not have legal representation, you must still report the accident to the insurance company but stick to the basics.
Deadlines can come and go quickly. You will not miss these critical deadlines when you have a legal team in your corner.
This was a sad and tragic case in which our client was paralyzed after being struck by a distracted driver. The maximum policy settlement was 5.25 million and we were able to settle for the full amount. In addition, we were able to add additional workers' compensation benefits from our client's employer, as he was working at the time of the incident. The parties agreed to settle our client's workers' compensation claim for $2.5 million.
This was a sad and tragic case in which our client was paralyzed after being struck by a distracted driver. The maximum policy settlement was 5.25 million and we were able to settle for the full amount. In addition, we were able to add additional workers' compensation benefits from our client's employer, as he was working at the time of the incident. The parties agreed to settle our client's workers' compensation claim for $2.5 million.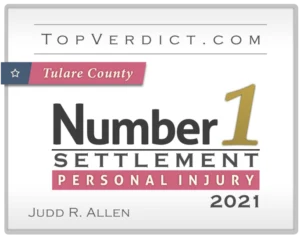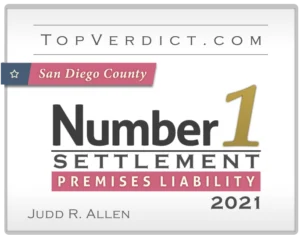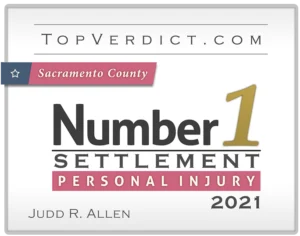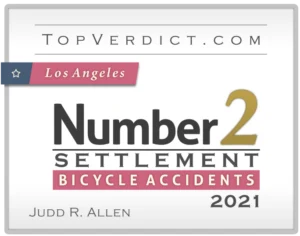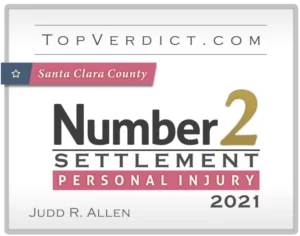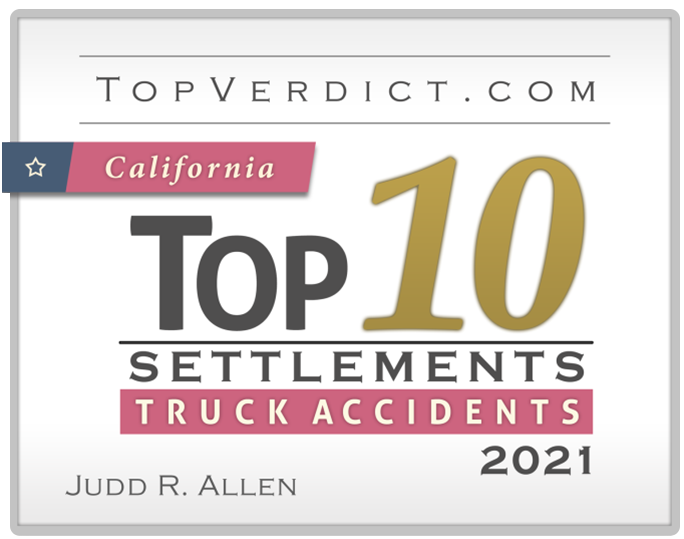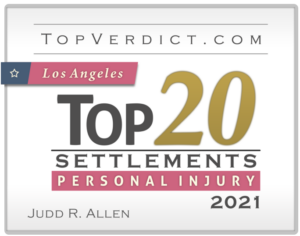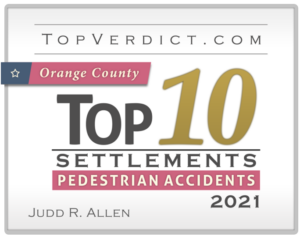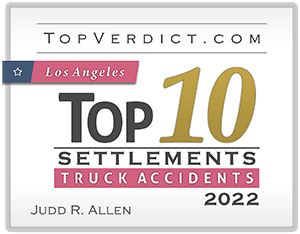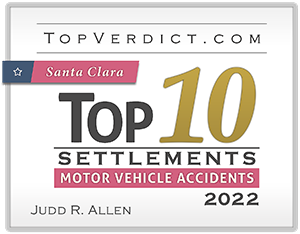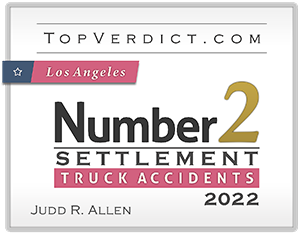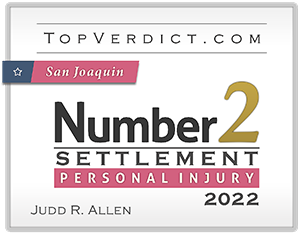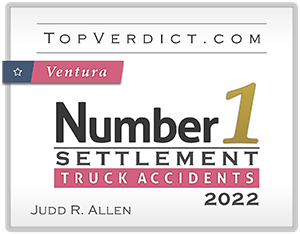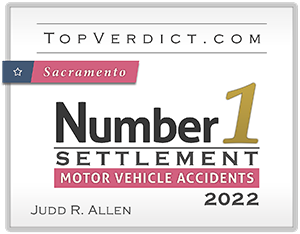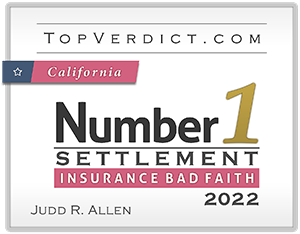 Steps to Take After a Car Accident
The aftermath of a car accident is traumatic and full of chaos. The last thing on a victim's mind is protecting themselves legally. They want to get to safety and process what is happening. Your Lancaster car accident lawyers can manage every detail of your case. There are several things you can do to help.
Seeking Medical Treatment for your injuries
Your safety and health are of the utmost importance. Getting medical attention must be your main priority after a crash in Lancaster. Always seek medical attention as soon as you can. Emergency personnel will respond to the scene and can transport you to a nearby hospital for a complete evaluation.
The severity of the collision should not prevent you from seeking medical attention. Healthcare providers will diagnose your injuries and uncover injuries you may have been unaware of. Some injuries like whiplash and concussion have delayed symptoms not easily identified. Immediate medical care and diagnosis can also help you determine the treatment you need going forward.
Always seek medical attention after a collision. If you wait to seek medical attention, the insurance company will be skeptical of your claim and fight harder to deny it. They will attempt to blame your injuries on something else to lower your compensation amount. Speak to our Lancaster car accident lawyers for prompt assistance.
Taking Pictures of The Accident Scene
If you can, take as many pictures as possible of the accident scene. If you can reach your cell phone but cannot get out of the vehicle, take photos from where you are. Photograph property damage, debris, street corners, signs, surrounding buildings, and more. You should also take photos of your injuries. Do not harm yourself trying to gather evidence.
Photos and videos are the best form of evidence. It is hard to argue visual evidence. The insurance company will still try to. However, a jury is heavily swayed by what they can see and not what story they are told. Remember only to take pictures if you are in a safe location and are not seriously injured.
Acquiring Copies of Your Medical Records
When building a case, we acquire all your medical records for the crash. We might also need a medical history if there is pushback from the insurance company. Medical records are an essential factor in the outcome of your case. It is documented proof that you suffered an injury and its severity. Request copies of documents such as:
Doctor's notes
Receipts for emergency room visits
Paramedic reports
Prescriptions
Intake and discharge paperwork
Physical therapy and rehabilitation evaluations
Diagnostic imaging results
Gather medical documents regarding your health before the crash to show the difference, if available. These records can include previous blood work or physical exams from a primary care physician. Not to worry, as our Lancaster car accident lawyers know what to look for.
Filing an Insurance Claim
Most car accident claims in Lancaster and the surrounding areas are settled through an insurance claim. Do not hesitate to take the steps necessary to file a claim. You must also move quickly to stay within insurance filing deadlines. Not staying within these deadlines means putting your compensation recovery in jeopardy.
When filing an insurance claim, be careful what you say to the insurer. You should only stick to the basics, like location, time, and date. If they ask about your injuries, keep it vague and say you are receiving medical attention.
Obtaining Records of Your Lost Wages or Income
When an injury prevents you from working, you need documentation detailing your lost income. This documentation can include paystubs, times cards, employment contracts, and more. We can use this information to determine how much you lost and can potentially lose due to your injuries.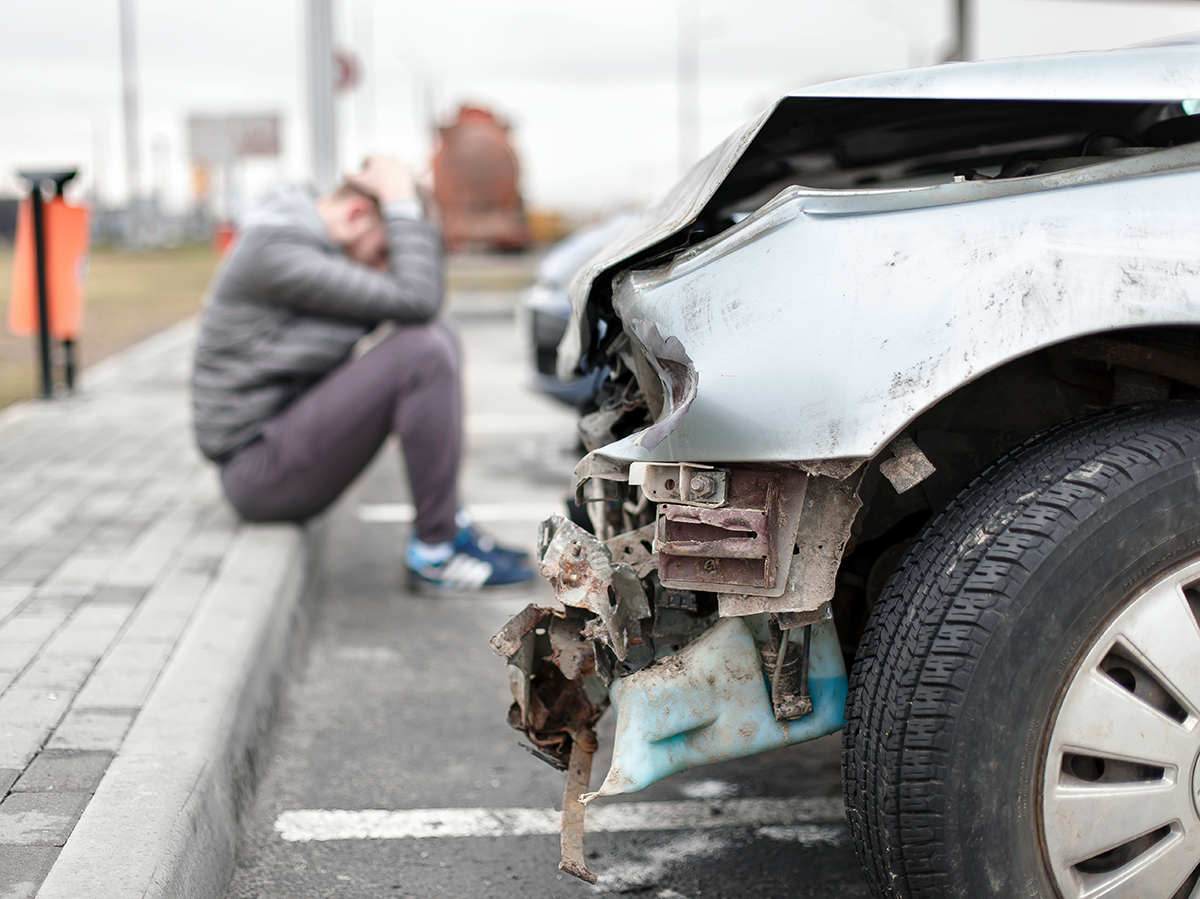 Settlement in a motor vehicle accident; client suffered internal injuries.
– 
JUDD ROSS ALLEN
Common Causes of Car Accidents in Lancaster
Car accidents can happen in many ways. The cause of the accident is also beneficial in helping prove fault and negligence. Some of the most common causes of collisions our Lancaster car accident lawyers see are:
Intoxicated driving
Speeding
Drowsy driving
Aggressive driving
Distracted driving
Inclement weather
Unsafe lane changes
Careless or reckless driving maneuvers
Inexperience
Drivers are confident they will not get into a collision. This confidence can sometimes be a detriment as it causes a life-altering injury. Obeying traffic laws is the best way to prevent an accident. When a driver fails, they must be held responsible. Speak to our Lancaster car accident lawyers today.
Common Types of Car Accident Injuries
Over the decades, we have seen many injury victims. Among the most common injuries we have seen are:
Traumatic brain injuries
Whiplash
Broken or fractured bones
Soft tissue injuries
Disfigurement
Amputation
Internal bleeding
Lacerations
Chest and hip contusions
Disc herniation
Bruises
Some of these injuries can lead to impairment and debilitating medical conditions. Symptoms that can stay with victims long-term often include:
Neck pain

Dizziness

Emotional distress

Memory impairment
Nausea and vomiting
Limited mobility
Chronic headaches
Infections
Difficulty breathing
Sleep disturbances
Regardless of the severity of your injury and its lasting impacts, you deserve compensation for your losses. It is best to seek medical attention and contact Lancaster car accident lawyers for assistance. Our team is prepared to pursue maximum compensation for your injuries. 
Contact a Lancaster Car Accident Lawyer
Car accidents in Lancaster have severe impacts on victims' lives. They can often lead to costly medical treatment, lost income, and chronic pain. You need top-notch representation if you or someone you love has suffered an injury in a car accident. Our Lancaster car accident lawyers can review your circumstances and determine the best legal options for your case.
We proudly serve the entire city of Lancaster—including nearby areas like Quartz Hill, Palmdale, Rosamond, Acton, Mojave, California City, Santa Clarita, and Tehachapi—as well as major cities across California such as Los Angeles, San Francisco, San Diego, San Jose, Sacramento, Oakland, Fresno, and Long Beach, ensuring that victims of car accidents receive the representation and justice they deserve.