Victorville

Car Accident Lawyers
with over $500 Million Recovered in Compensation for Injury Clients.
You May Be Entitled to Compensation

CONCIERGE CAR ACCIDENT LAWYERS
Protecting the Injured in Victorville
Getting into a traffic accident can be scary, overwhelming, and confusing. After getting hurt in a car accident, you may not know the best next step, your legal rights, or if you have the right to compensation. California law allows accident victims to pursue financial compensation from responsible parties after a crash.
For decades, Victorville car accident lawyers at Arash Law, founded by famous attorney Arash Khorsandi, Esq., have helped Victorville accident victims get the compensation they deserve after getting hurt in an accident. You may be entitled to financial compensation for property damage, medical bills, lost income, and future losses that are related to the accident. If you suffered an injury in a car accident in Victorville, contact our office at (888) 488-1391 or reach out via our online chat feature to schedule a free, no-obligation case evaluation today.
A farm worker, suffered multiple broken bones and other orthopedic injuries resulting from an auto accident where the defendant driver attempted to make a left turn in front of our client in heavy fog.
– 
ARASH KHORSANDI
Where Do Accidents Happen?
A traffic accident can happen anywhere people share the road. Victorville has a population of 134,810. With that many drivers on the road, traffic accidents are bound to happen. Many Victorville car accidents happen on Interstate 15. I-15 is a heavily populated area, especially during rush hour and peak times.
Victorville Accident Statistics
California has one of the highest populations in the country and the largest number of cars on the road. Therefore, the likelihood of traffic accidents happening is increased. According to the National Highway Traffic Safety Administration, there were a total of 3,563 fatal traffic accidents. The information breakdown of California traffic accidents for the last several years is as follows:
The number of pedestrian deaths increased by 69 percent.
The number of motorcycle deaths increased by 33 percent.
The number of accidents that involved a distracted driver made up 7.8 percent of the total number of fatal accidents across the state.
The number of accidents that involved a driver who was under the influence of alcohol at the time of the accident made up 30 percent of all fatal accidents in the state.
California saw an 8.3 percent overall decrease in the number of traffic accident fatalities in California.
Studies show that car accident fatalities are more likely to happen at night.
Studies show that passenger cars are the most common type of vehicle involved in fatal crashes.
Studies show that passengers are more likely to die inside the vehicle than outside of it in motor vehicle accidents.

Emperatriz Ayala
My husband had an accident 2 years ago, a 85 years old man hit him, the Arash law group works very well on my husband case that took 9 month and he won the case and my husband was happy with the results. A year later I got into an accident as well and I'm still waiting in my case is almost resolving and it's 9 months already. This people knows the law and they do their job right to help you out in getting the most for you to fight on your behalf. I strongly recommend the Arash Law firm they do things right in a efficient and professional manner.

Chris Zavala
Had a great experience with all the people at Arash law. Long story short was in a bad car accident. It was overwhelming and the whole process was a lot, but they kept me in the loop. They answered all my questions and gave me great advice. Couldn't be any happier. Would definitely recommend anyone looking for a personal injury lawyer. They'll guide you through the whole process!

Jill Smith
Having Arash Law handle my auto accident was the best decision I could have made. Everyone I interacted with was kind, professional and detail oriented. I am extremely happy with the outcome and would recommend them highly.

Joseph R. Porter
From start to finish, Arash Law firm is there every step of the way with close, constant, personal contact and attention. I never knew a Law firm could actually care so much for me as a person and what I was personally going through as well as the settlement I was going to recieve once my case was finally completed. Thank you to everyone at Arash Law for your ongoing support and communication. You are the ONLY firm I will ever recommend to someone who is need of a great attorny.

Monica Parra
I had an excellent experience with Arash Law. I will definitely recommend to my family and friends. I interviewed a few firms before deciding to work with Arash Law. What made my experience excellent was (i.e. head attorney being accessible to talk to and he answered all my questions and concerns, sensitive and thorough personel who completed in home intake & follow up process, being connected immediately to quality Physicians who addressed my injuries and recovery process, clear contract-read throughly to ensure its something you can commit to). Being in a car accident is a traumatic experience and I had a sense of peace knowing Arash Firm was walking with me throughout the whole process. Thank you Arash Firm for all your hard work and help. I am so grateful and appreciative for you all! 🙏 With Gratitude, Monica Parra
Car accident cases are negligence cases. There are four elements to a negligence claim. The elements of negligence include duty, breach, causation, and damages. The plaintiff in a car accident case must prove each element. Even if a plaintiff can prove one element of negligence but not the others, then their claim will fail. Each element is explained further below:
Every driver owes others on the road a duty to use reasonable care. Reasonable care in traffic accidents means that every driver must drive carefully to avoid accidents and injuries. To win a negligence case, the plaintiff must prove that the defendant owed them a duty of care to them. Doing so is typically easy because the law requires all drivers to obey traffic laws and use reasonable care.
A defendant breaches their duty of care when they fail to follow the law and drive safely. The plaintiff must prove that the other driver breached their duty of care. Examples of how some defendants breach their duty of care in car accidents include:
The driver falls asleep.
The driver runs a red light or a stop sign.
The driver was under the influence of drugs or alcohol at the time the accident happened.
The driver takes their eyes off the road or gets distracted from driving and takes their mind off of driving.
The driver was texting and driving when the accident happened.
The plaintiff must prove that the defendant's breach of duty of reasonable care caused the plaintiff's injuries, losses, and other damages. The accident victim may argue that their harm would not have happened if it were not for the actions of the defendant. Connecting the injury to the actions can be difficult. Insurance companies work hard to disprove your claims. Examples of causes of car accidents include:
failing to yield the right-of-way
following too closely (tailgating)
speeding
distracted driving
fatigued driving
impaired driving
A plaintiff can prove that the defendant had a duty, breached that duty, and that the breach caused the plaintiff harm. Without proving damages, however, their claim will fail. A car accident victim may suffer many different types of losses. The losses victims face may be related to the type of accident they are in. Examples of car accidents include:
broadside accidents (T-bone collisions)
rollover accidents
head-on collisions
rear-end collisions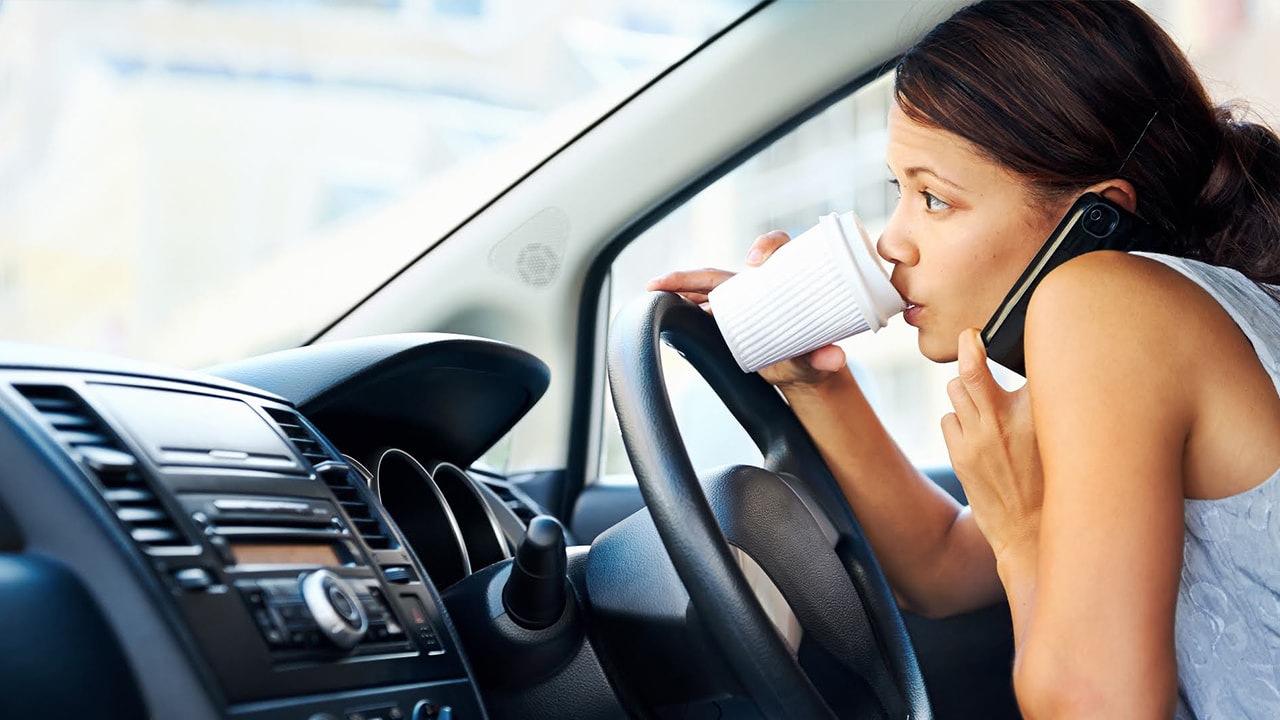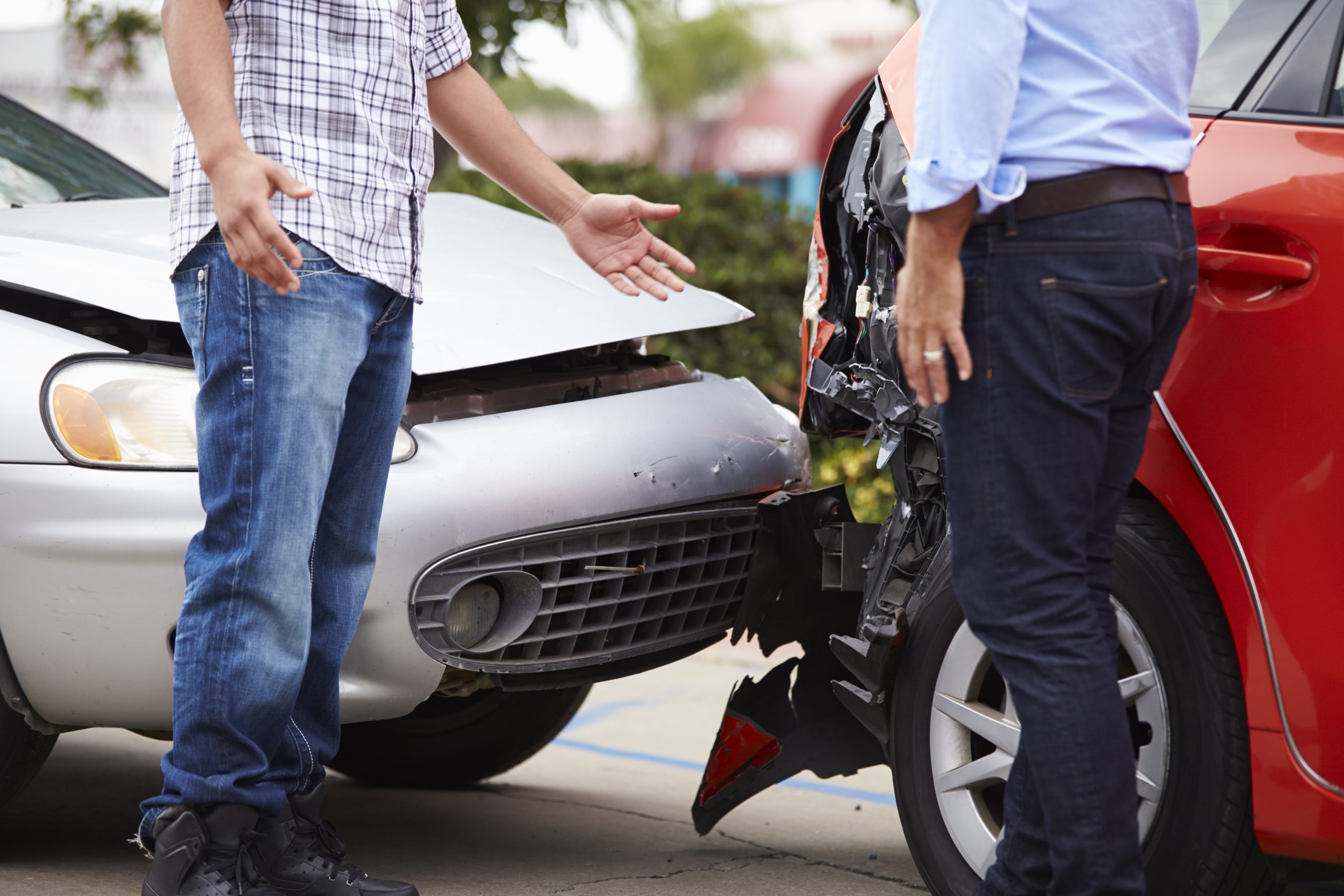 Sources to Recover Compensation
When people get into an accident, insurance companies may try to offer a settlement to resolve your case quickly. Taking the first settlement offer from an insurance company is usually a bad choice. The initial settlement offer generally comes before an accident victim fully heals from their injuries. There are various sources of compensation from which accident victims can financially recover from an accident. Some sources of compensation include:
1
Uninsured and Underinsured Motorist Coverage
Uninsured and underinsured motorist coverage policies can be used to cover an accident victim's losses if the defendant either does not have car insurance or their policy limits do not cover the victim's injuries. This coverage is a part of your automobile insurance coverage policy. You might remember the option to have underinsured or uninsured coverage when you get your policy. This coverage may require you to make a separate claim against your policy. Your attorney can help you file your claim.
2
Automobile Manufacturers
The law requires that manufacturers must place safe products in the marketplace. Failure to ensure that their products are safe can open a manufacturer up to a lawsuit if their products cause harm. If you were in an accident that happened due to mechanical failure, you may have a legal claim for compensation against the manufacturer. Finding these responsible parties can be difficult, however. An attorney can help you find the responsible parties so they can pay for the harm they caused.
If you get into an accident with a driver who was working at the time of the accident, then you may have a legal claim against their employer. Through the legal doctrine of vicarious liability, the employer is responsible for the negligence of their employee if the negligence caused harm. When an employer is involved in an accident, finding the responsible parties and working with multiple insurance companies can be overwhelming. Having a lawyer working on your side can help you protect your legal rights and access to financial compensation.
If the accident happens because of a damaged road, you may have a claim against the city or state for damages. Recouping money for your damages can be difficult if you have a claim against a governmental entity, particularly because it is hard to sue a government agency. These lawsuits are rooted in a particular area of law. If you believe you have a claim against a government agency, speak to an attorney with experience suing city and state governments.
Can I Still Recover Damages If I Am Partially at Fault for the Accident?
There are some circumstances when the accident victim shares some percentage of fault for causing the accident. If that is the case for you, do not worry. You may still recover damages if you were at fault. Under California law, an accident plaintiff that is even 99 percent at fault for causing an accident can recover some percentage of damages.
What Is Comparative Negligence?
California is a comparative negligence state. Comparative negligence states allow accident victims to recover damages even if they are 99 percent at fault for causing the accident. However, the accident plaintiff's recovery will be reduced based on the percentage of fault a judge or jury assigns them. When a jury finds a plaintiff 50 percent at fault for an accident and their damages total $100,000, the judgment is lowered by 50 percent.
Personal Injury Settlement
Our client was the victim of a rear-end accident who was left injured and severely in pain. Arash Law was able to outshine other injury law firms when he searched online, and thankfully we were able to handle everything for our client from A to Z — All that he had to do was ask and focus on his recovery. Our client's life has changed forever, and the compensation received for the pain and suffering has opened paths for new lifelong opportunities.
Personal Injury Settlement
Our client was the victim of a rear-end accident who was left injured and severely in pain. Arash Law was able to outshine other injury law firms when he searched online, and thankfully we were able to handle everything for our client from A to Z — All that he had to do was ask and focus on his recovery. Our client's life has changed forever, and the compensation received for the pain and suffering has opened paths for new lifelong opportunities.
What Should I Do After a Traffic Accident in Victorville?
The steps that you take after a car accident can make or break your claim for damages. You should carefully consider taking the following actions. These steps can help you begin collecting evidence that can increase your chances of a successful claim.
Get Medical Attention Immediately
Getting medical treatment immediately after an accident is crucial. The impact may have caused you to suffer from a condition that cannot be diagnosed without a physical examination (i.e., concussion, internal bleeding, etc.). Getting medical attention can save your life. In addition to saving your life, getting prompt medical care can save your case. For every car accident, the plaintiff must prove that the defendant caused their injuries. Getting simultaneous medical care can help you connect the accident to your injuries.
Call the police after getting into a traffic accident to file a report. The police report will contain the officer's narrative about the accident and is usually the first finding of liability. The police report can also be used to investigate the facts surrounding the accident, including finding the names and contact information of eyewitnesses. Your automobile insurance policy may also require you to make a police report.
Get the Driver's and Witnesses' Information
If you are physically able, speak with the other drivers and their passengers. Gather their names and information if you can. Ask about their perspective of the accident. Your attorney will want to know their stories. What witnesses say about the accident can help your attorney build a case strategy that may help you gain a favorable outcome for your case.
Gather Evidence and Document Information
While at the scene of an accident, you should document as much information as possible and begin to gather as much evidence as possible. Take detailed notes about the accident. You can begin building your case by taking pictures and videos of the property, physical damage, and the time and location of the accident.
Contact a Victorville Accident Attorney
Contacting an experienced Victorville car accident attorney can help you protect your legal rights after a traffic accident. In addition to protecting your legal rights, contacting an experienced injury attorney can also help you get the guidance you need throughout your case to help you avoid common mistakes that unrepresented accident victims fall prey to.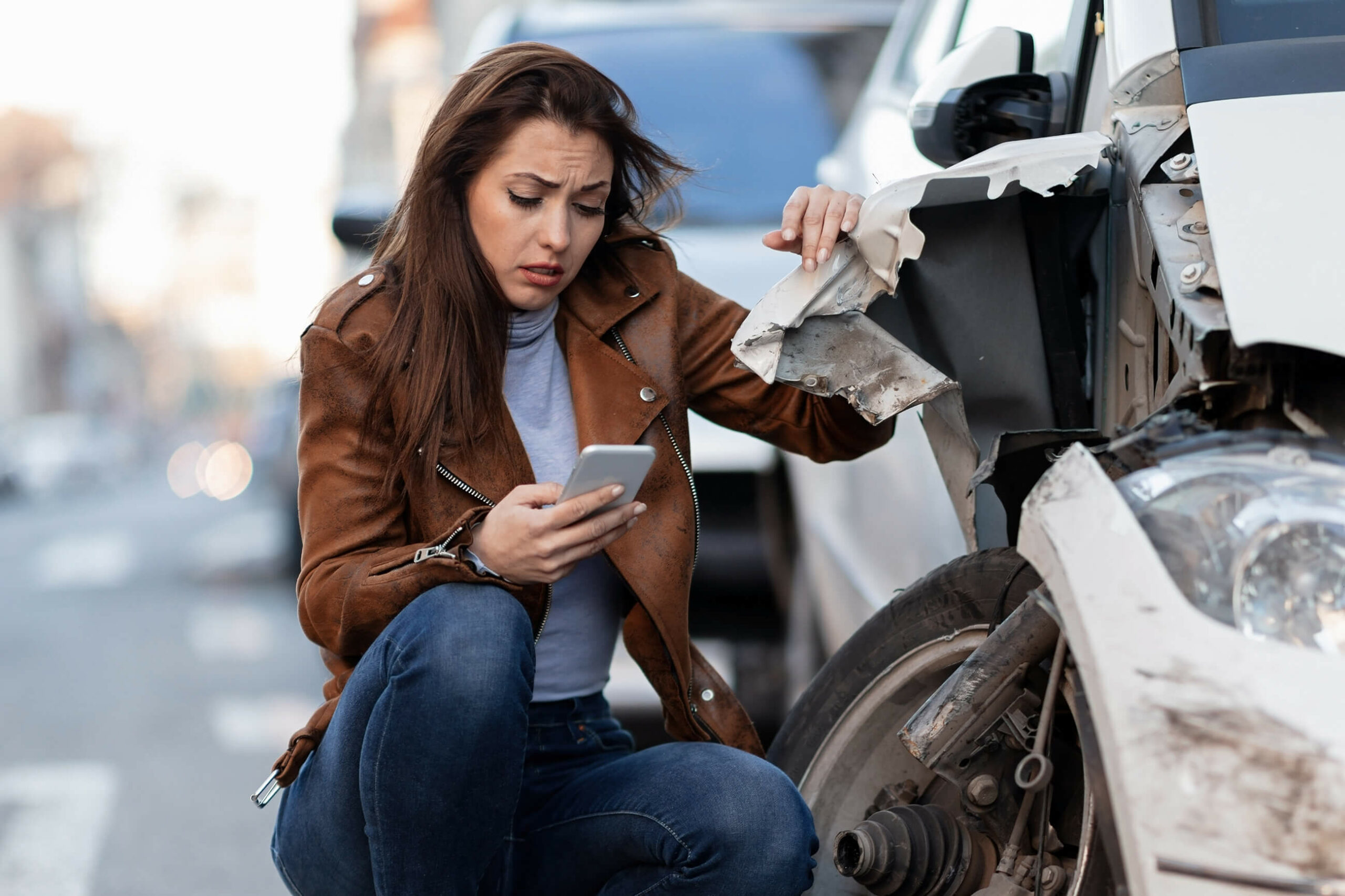 Settlement in a motor vehicle accident; client suffered internal injuries.
– 
JUDD ROSS ALLEN
Do I Really Need a Car Accident Lawyer in Victorville?
The best thing a traffic accident victim can do after suffering injuries in a crash is to hire an accident attorney. You need an experienced attorney after getting into a traffic crash in Victorville. The cause of the accident may vary, but despite the cause, the responsible party should pay for the losses incurred. An aggressive Victorville car accident lawyer can help you get the financial recovery you deserve after an accident in the following ways.
Every negligence case begins with settlement negotiations with an insurance company. Typically, insurance companies are large corporations focused on maintaining profits. To maintain a strong profit margin, insurance adjusters offer small settlements or work hard to avoid paying out claims at all.
The chances of getting a settlement that covers all an accident victim's losses tend to be more difficult when they are unrepresented. If you have been involved in a traffic accident in Victorville, having a legal team on your side greatly increases your chances of a favorable outcome.
Speak to Third-Party Bill Collectors
You may collect medical debt when you try to get medical care following an accident. The constant calls from bill collectors can cause stress and anxiety that can keep you from getting well. Your legal team can intercept these calls and allow you to focus on your physical recovery.
Prepare You, Eyewitnesses, and Expert Witnesses for Trial
Making your case begins at the moment of impact. Your Victorville car accident lawyers will want to speak to eyewitnesses to the accident. They want to hear their story. Eyewitness accounts can help build your case by either confirming the facts you report or showing your legal team the potential holes in your case, and your car accident attorney can help address those issues.
Answer Your Questions During the Case
Having a legal team means you have a resource that can answer your questions about your case while it is pending. There is no need to do ambiguous legal research online that may not answer your specific questions. An experienced car accident lawyer in Victorville can help you understand each stage of your trial.
How Much Does Hiring a Victorville Accident Attorney Cost?
Many accident victims choose to avoid litigation because they are repelled by the cost. Fortunately, many Victorville car accident lawyers work on a contingency fee basis. A contingency fee payment arrangement defers payment of legal fees until the end of a lawsuit. If you do not win your case, then the attorney will not charge legal fees. There are no upfront costs. Contingency fees allow accident victims the ability to pursue their legal rights after an accident.
Can I Recover Damages If I Was a Passenger?
Yes, passengers also have a legal right to financial compensation after an accident. Passengers in a car accident may have a third-party insurance claim. If you are a passenger, you must pursue a third-party insurance claim because your claim will likely be ancillary to the claim between the drivers. These kinds of cases can quickly become complicated; if you are not experienced, you can get lost in the legal weeds. An auto accident attorney in Victorville can help you understand your rights and help you access financial compensation after a traffic accident.
Can an Attorney Help Me If I Live in Victorville but the Accident Happened in Another City?
If you suffered an injury in another city, our Victorville car accident lawyers could still help you. We have offices throughout California and often handle cases that begin in different cities than where the plaintiff lives.
Contact Arash Law's Record-Setting Car Accident Attorneys Today
The attorneys at Arash Law, headed by Arash Khorsandi, Esq., have decades of experience helping our clients get the compensation they are entitled to after a car accident. When you suffer losses after an accident, you need a legal team to help assist you as you recover physically. Let us take care of the legal side of your recovery.
Our Victorville car accident law firm helps injured victims across the state. We help Californians in Victorville and surrounding areas, including Rancho Cucamonga, Redlands, Loma Linda, Bloomington, Colton, Fontana, Rialto, Big Bear Lake, San Bernardino, Barstow, Crestline, Hesperia, Adelanto, and Apple Valley.
Contact us today at (888) 488-1391, or feel free to use our online chat to schedule a free, no-obligation case evaluation. We look forward to hearing from you. We are here to help.