Lancaster

Personal Injury Lawyers
with over $500 Million Recovered in Compensation for Injury Clients.
You May Be Entitled to Compensation

Lancaster Personal Injury Lawyers who

Recovered Millions for Injury Victims
Injured in Lancaster? You must discuss your situation with trusted Lancaster personal injury lawyers. Arash Khorsandi Esq. and his legal team at Arash Law can help you get the justice you deserve. To explore your options, call us at (888) 488-1391 for a free consultation today.
Lancaster is a charter city in northern Los Angeles County, located in Southern California. It is in the Antelope Valley of the western Mojave Desert. According to the 2020 Census data reports, the population is 173,516, making it the 153rd-largest city in the United States and the 30th-largest in California. As one of the largest cities in California, there are also a substantial number of motorists. Car accidents and personal injuries are prevalent throughout the Antelope Valley. 
Lancaster is located 70 miles north of downtown Los Angeles, near the Kern County Line. It is considered one of the actual historical gems of Southern California. You will find the Los Angeles Basin and San Gabriel Mountains to the south and the San Joaquin Valley, Bakersfield, and Tehachapi Mountains to the north. As cities and states become more populated, we expect car accidents to increase. With more accidents come more personal injuries and deaths. These incidents require the assistance of our skilled Lancaster personal injury lawyers. 
According to The Centers for Disease Control and Prevention, 31 million individuals sustain injuries nationwide annually. Living or visiting Lancaster has the possibility that you will suffer an injury during a car crash or other accident. Your life can change in an instant after a catastrophic injury. Too much is at stake during a collision in Lancaster. Injury victims will have many questions, especially regarding how they will pay for their medical bills and lost income.
Experience matters for personal injury claims, and Arash Law, founded by famous attorney Arash Khorsandi, Esq., has decades of experience in these cases. Insurance adjusters and their employers are looking to increase their bottom line by preventing injury victims from getting the money they deserve. They employ teams of defense lawyers to handle these claims, which gives the insurance company the upper hand. The insurance company knows you are more likely to settle for less without legal representation. Our Lancaster personal injury lawyers will fight for you. 
Arash Law has decades of courtroom experience and handles countless personal injury and wrongful death cases. Our courtroom experience means our Lancaster personal injury lawyers will use their skills, knowledge, and resources to take your case as far as necessary. That can mean preparing for trial for a jury verdict to get you the maximum compensation for your claim. Most personal injury claims in Lancaster settle without trial or litigation, but we prepare should the need arise. 
The insurance company often takes advantage of injury victims by offering lowball offers. When there is a personal injury lawyer in Lancaster representing these injury victims, the insurance company's strategy changes. They are familiar with which lawyers are willing to go to trial and which are not. If they know you do not have a personal injury lawyer going to trial, they will use that to their advantage. They are more likely to negotiate a better settlement when they know a personal injury lawyer with courtroom experience represents you.
Morales v. Construction Group Staffing (settled on 7/23/2020) – settlement involving a client who was catastrophically injured when he fell from a height of 4 stories down a shaft. This is a record breaking California Workers' Compensation settlement. Read more about this case on Yahoo! Finance News
– 
TINA ESHGHIEH
Accident Statistics in Lancaster
While we can tell you that accidents happen daily, there is nothing like seeing research to back up these statements. Statistics should not scare you, as they are meant to educate you on the dangers in Lancaster and throughout California.
Car Accident Statistics in Lancaster
Everyone is in danger when they get behind the wheel of a motor vehicle. The Department of Motor Vehicles (DMV) tracks and reports accidents statewide. According to their reports, in 2015, 251,000 people suffered injuries in motor vehicle accidents. Most of these accidents were caused by speeding or drunk driving,
While injuries are prevalent, there are other consequences after an accident. According to the same report from the DMV in 2015, 3,427 individuals died in motor vehicle accidents, which left many families reeling from a motor vehicle accident. Whether you are an injury victim or the family of a deceased person, you must take legal action. Arash Law knows how challenging these situations are and what it takes to resolve your case successfully.
Pedestrian Accident Statistics in Lancaster
Cars offer some protection during an accident, but pedestrians have little or no protection. These and other factors contribute to the high prevalence of vehicle deaths. According to the Office of Traffic Safety, 893 pedestrians were killed in 2018. Pedestrians are 150 percent more likely to die in traffic accidents than vehicle occupants. Additional statistics include:
Children suffered an injury or died in one out of five accidents.
Elderly pedestrians make up 19 percent of all pedestrian deaths.
47 percent of pedestrian deaths involved drivers alcohol impairment.
800+ Real Client Reviews Verified by Google
Advantages of Working with Arash Law
Finding the right law firm is essential for your Lancaster recovery claim. You want someone with experience and the resources to handle your claim. There are many advantages to working with Arash Law, including the following:
Local values – Our skilled legal team has a history of fighting for the rights of car accident victims. We also represent injury victims in other accidents throughout California. Our decades of experience have resulted in a stellar reputation in the community. Our ability to get maximum compensation for our clients is unmatched. Our insight and resources give us the upper hand to take on the insurance companies head-to-head. We will not give up until our clients get the money they deserve.
Top litigation team – Arash Law has successfully handled thousands of personal injury and work-related injury claims. We have won over 100 jury trials. Our courtroom experiences can help you get the compensation you deserve.
Peace-of-mind guarantee – Injury victims face many challenges when recovering from a personal injury. It is difficult to find peace of mind when there is a lot to do. While you heal, our Lancaster personal injury lawyers will handle everything else for you. We will deal with the insurance company, help you navigate your medical care, and are available to answer your questions or address your concerns. We promise to ensure your peace of mind while we get you the money you deserve.
Focus on your recovery – In conjunction with the previous point, when you have peace of mind, you can focus on your recovery. Physical recovery involves medical care and emotional and psychological focus. You must focus on your recovery. You cannot do that if you are focused on the legal aspect of your injury. Our Lancaster personal injury lawyers will work hard to get you every penny you deserve.
Free, no-obligation consultation – During an initial consultation, you can explain your situation. Our team will give you the time you need to explain what happened. We will also explain the process to you until you understand your options. Arash Law, managed by Arash Khorsandi, Esq., will answer your questions and put your mind at ease. Our consultations are free, and we will come to you if you cannot come to us.
If we don't win, you don't pay – Costs are a significant concern for injury victims. Not only do we offer free consultations, but we also take cases on a contingency fee basis. We will cover your costs while the case is ongoing. These costs include filing a suit, investigation, trial, etc. We will take a percentage of your settlement when we resolve your case. However, if, for some reason, we are unsuccessful, you are not responsible for the money we spent on your case. Working with our firm is risk-free.
Many advantages exist for working with Arash Law. Call us to schedule an initial consultation today.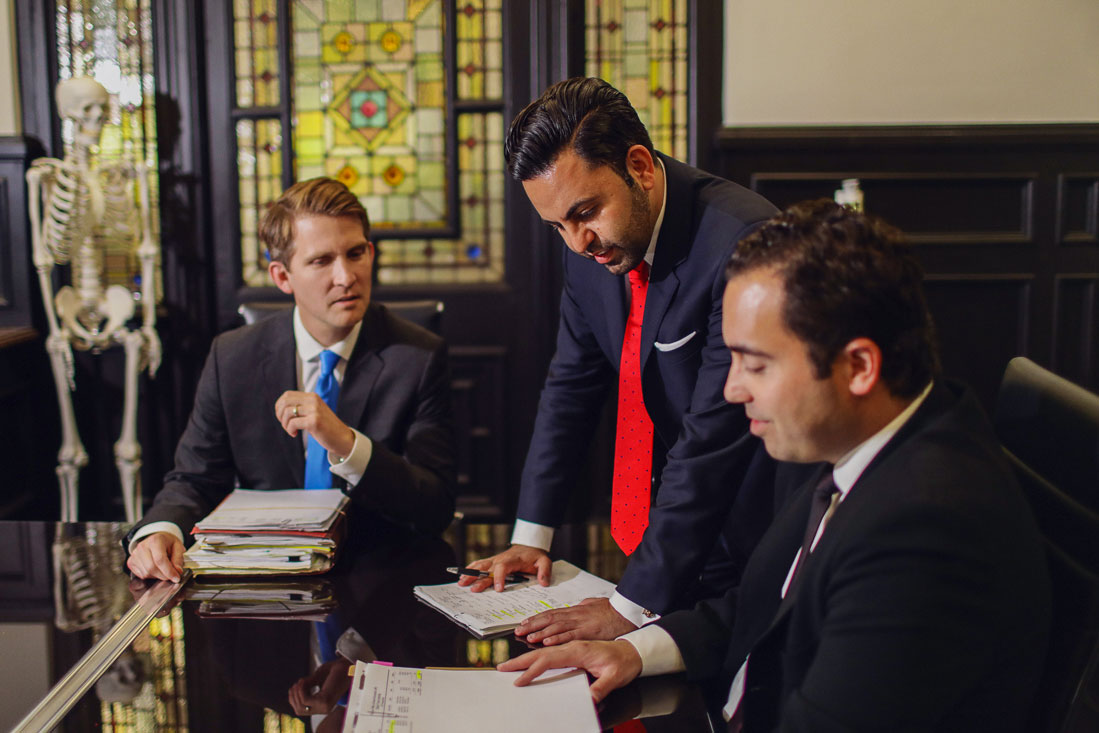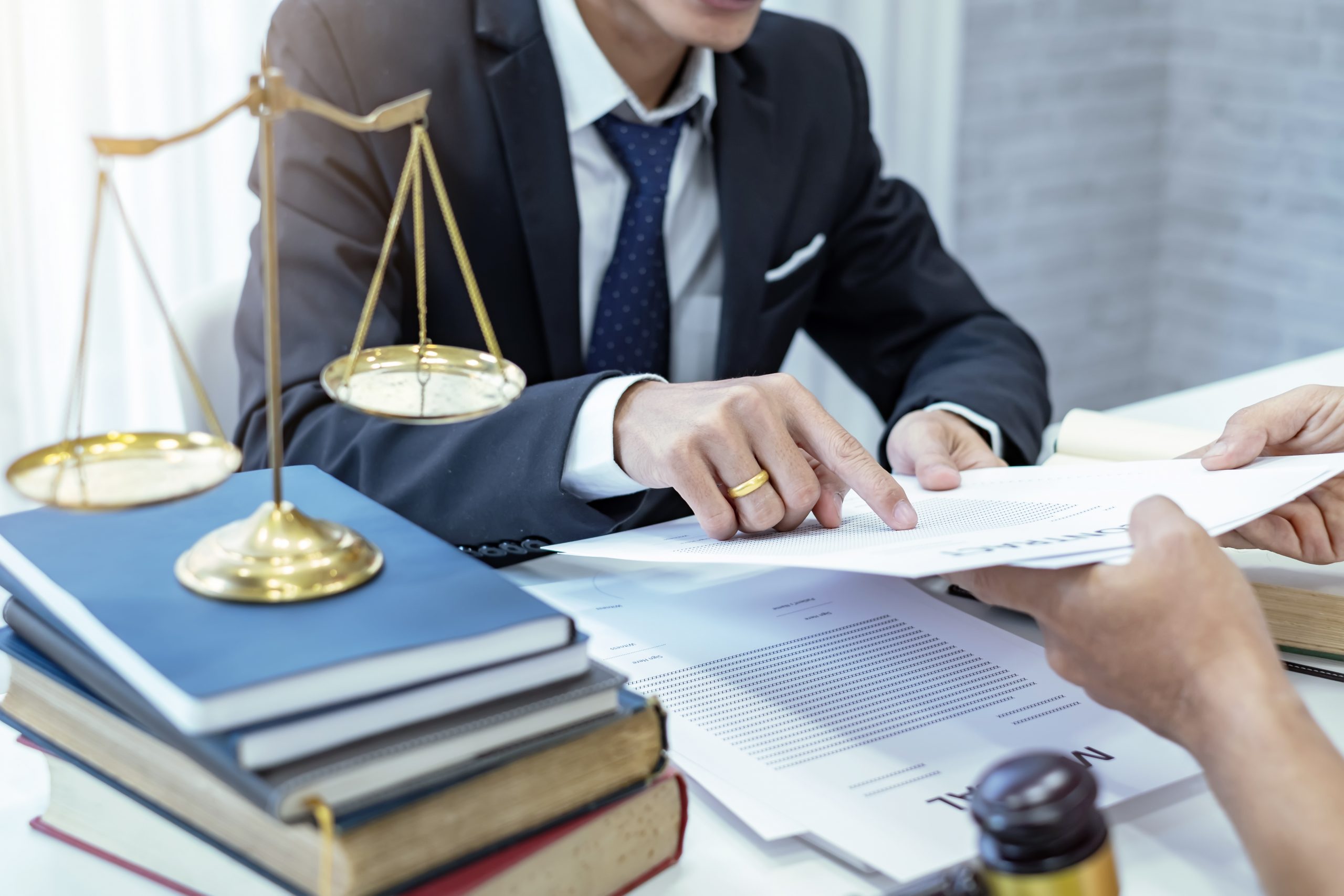 A Strategy Developed for the Success of Your Personal Injury Case
Taking on insurance company defense lawyers is no easy feat. The top-rated Lancaster personal injury lawyers from Arash Law have meticulous preparation and a straightforward approach to ensure the success of our client's cases. Our process has been refined over decades of legal practice and thousands of cases.
Our qualified personal injury lawyers in Lancaster prepare every case from day one as if it is going to trial. We leave nothing to chance if we can avoid it. Our strategies and processes begin the moment we accept your case. Arash Law is not an accident mill. We do not use cookie-cutter approaches. Every case is unique and requires an individualized approach. We take every case seriously because a person is behind it, not just a dollar number. 
Our personal approach is what sets us apart from other law firms that look at clients as quick paychecks. Most cases are settled before trial, but we believe preparing is best. From our decades in personal injury law, we know that opposing counsel will take your case seriously when they know we have the capability to fight back. They are also more willing to negotiate when they know that our Lancaster personal injury lawyers are ready, willing, and prepared to go to trial if we do not get a fair settlement offer.
Our Personal Injury Practice Areas
Over decades of representing clients in Lancaster and the surrounding areas, Arash Law has recovered over $500 Million for our clients. We aggressively stand up to insurance companies and demand maximum compensation. While we get a slew of car accident cases, we have extensive experience in all types of cases, such as:
Defective medical devices
Dog bites
Train accidents
Slip-and-fall accidents
Birth injuries
Construction accidents
Pharmaceutical mistakes
Defective products
Medical malpractice
Premises liability
Wrongful death
Our good Lancaster personal injury lawyers are well-versed in all of these types of accidents. We put a personal touch on every case we handle. Not only will we work closely with you, but we will also consult with the necessary experts to build a strong case. We want to make the strongest argument possible to increase your chances of financial recovery. Call our law firm to get top-notch representation when you are the victim of negligence.
What Is Personal Injury Law?
Personal injury law is also called "tort" law and is meant to get justice for injured parties who can recover compensation. You can pursue this compensation when someone is negligent or intentionally wrongful, causing harm or injury. They must be held accountable for their actions, which our esteemed Lancaster personal injury lawyers will work to achieve.
Truck Accident Settlement
A top rated and large delivery truck company rear ended our client on the freeway. Our client was a middle aged woman who suffered neck and back injuries. The defense tried to blame it on her weight and pre-existing conditions. Eventually, we were able to resolve the matter at mediation, before going to trial.
Truck Accident Settlement
A top rated and large delivery truck company rear ended our client on the freeway. Our client was a middle aged woman who suffered neck and back injuries. The defense tried to blame it on her weight and pre-existing conditions. Eventually, we were able to resolve the matter at mediation, before going to trial.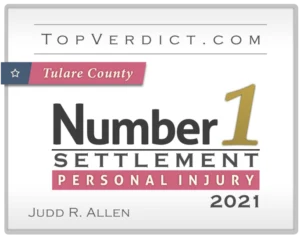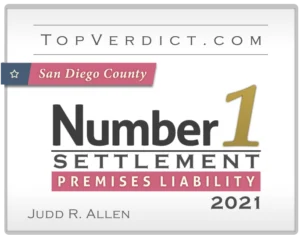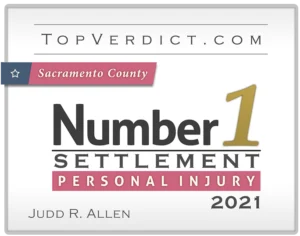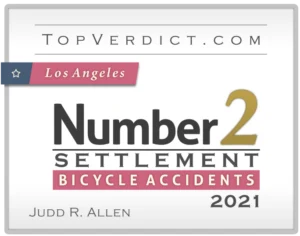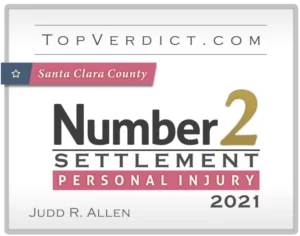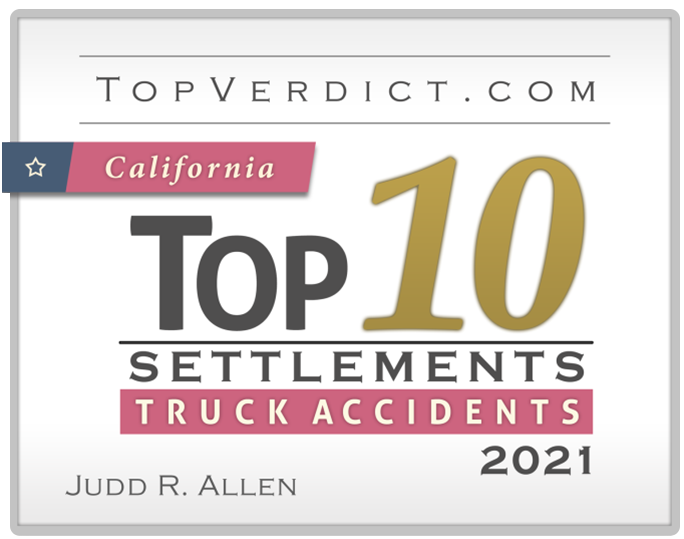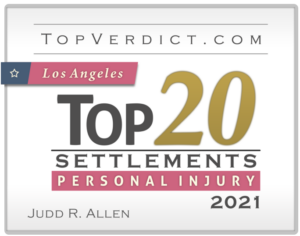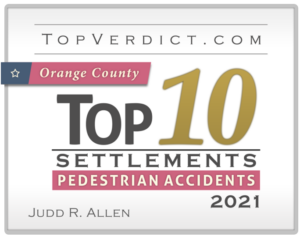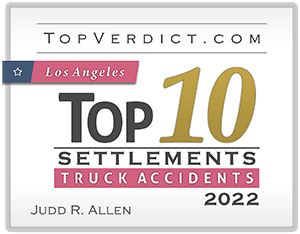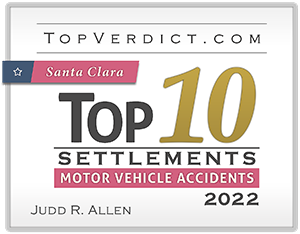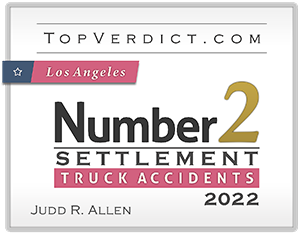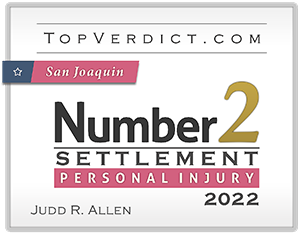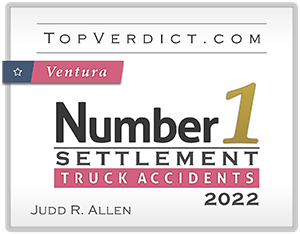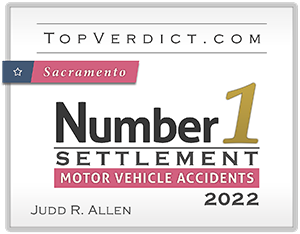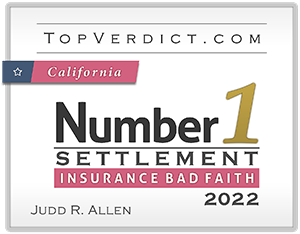 What Must Be Proven in Your Personal Injury Case?
Tort law requires the injury victim to prove all elements of personal injury to recover compensation. These four elements constitute negligence and must be established by a preponderance of evidence.
The essential elements of negligence include:
Duty – Above all else, establishing a duty owed to the injured individual from the at-fault party. For example, a motorist owes a duty of care to a pedestrian crossing the street.
Breach – Next, the person must have breached the duty they owed the victim. It can be a failure to exercise due care from recklessness or carelessness for the safety of others.
Damages – From their actions, there are medical costs, property damage, pain, suffering, lost income, etc.
Causation – The breach of duty was the cause of the injuries and damages the victim suffered.
While these seem straightforward, they rarely are. The insurance company will fight you on every piece of evidence you provide for these elements. They want to lower their fault and, therefore, your compensation. Your personal injury lawyers in Lancaster will present the evidence effectively when fighting for you.
Injuries will vary by accident and can impact victims in different ways. Life-altering injuries, however, require extensive legal representation. Among the most severe life-altering injuries we see are:
Spinal cord injuries
Paralysis
Neck and back injuries
Loss of use
Nerve injuries
Cognitive deficits
Traumatic brain injury
Severe burns
Loss of limb
Scarring and disfigurement
Internal organ damage
Complex regional pain syndrome
Not all accidents, medical malpractice, or collisions will result in severe injuries, but they can. Even if your injuries are not listed here or are less severe, you are entitled to seek payment for your losses.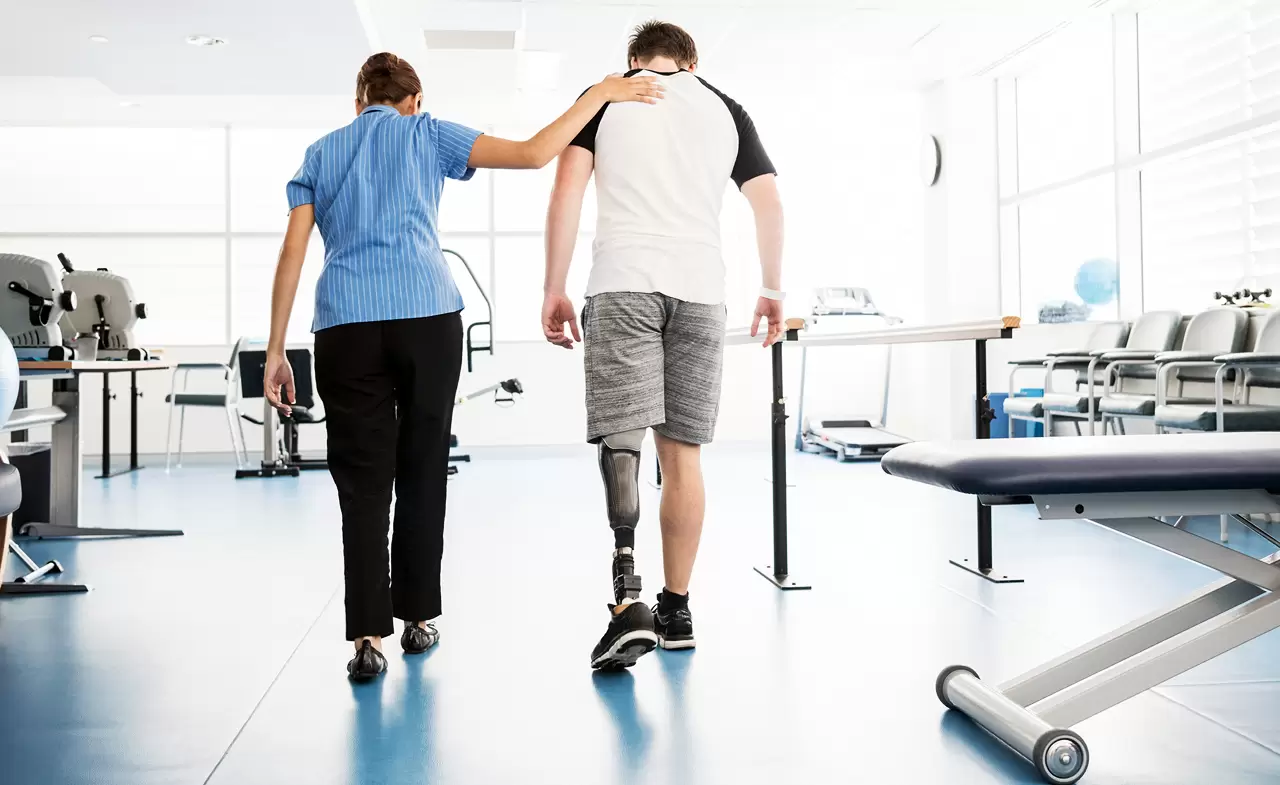 client suffered lower leg injuries
– 
JUDD ROSS ALLEN
What Is the Possible Compensation After a Car Accident?
Most personal injuries are preventable. There is no excuse for what happened to you because another person decided to be negligent. Insurance companies will offer insulting payments that rarely cover all of your losses. Get the offer you deserve by working with a personal injury lawyer in Lancaster. Our highly professional Lancaster personal injury lawyers from Arash Law offer legal advice and representation.
We will assess your losses and seek compensation for the following:
Lost income
Medical bills
Pain and suffering
Rental and replacement vehicles
Long-term care and rehabilitation
Physical therapy
Occupational therapy
Chiropractic care
Mental anguish
Wrongful death
There are many other losses that injury victims suffer that are not listed here. You will require an individual assessment of your losses, as they vary from case to case. Speak with the team at Arash Law to discover the losses that apply to your circumstances.
Gather as Much Information as Possible
You must mentally note what happened and how it happened. Take photos of your injuries, the vehicles, traffic signs or signals, and more. If you slip and fall, take pictures of the floor and the hazard. The more pictures you have, the better we can build your case.
While gathering as much evidence as possible is helpful, we understand that is not always an option. Your phone can be broken, or you lose consciousness. Your safety comes first, and you must focus on that when a person's negligent actions harm you.
The final thing you must do after a personal injury is to call Arash Law and speak to our personal injury lawyers in Lancaster. The sooner you contact us, the faster we can work to gather evidence from the scene.
Call Our Lancaster Personal Injury Lawyers After a Serious Accident
Arash Law, run by the talented team of Arash Khorsandi, Esq., strives to be the most thorough and best-prepared personal injury firm available. To effectively help our clients, we offer free consultations and take cases on a contingency fee basis. There is no cost for injury victims to get started. 
Our law firm covers areas near Lancaster, including Pasadena, Santa Clarita, San Bernardino, Thousand Oaks, Riverside, and more. We also offer weekend and evening meetings for your convenience.
Our legal team can meet you in Los Angeles, San Jose, San Francisco, Sacramento, San Diego, Bakersfield, Fresno, Anaheim, Riverside, San Luis Obispo, Santa Ana, and anywhere else in California.
If you cannot travel to our office, our skilled Lancaster personal injury lawyers are available to meet with you at your home or in the hospital. Call us at (888) 488-1391 to get started today.