West Covina

Car Accident Lawyers
with over $500 Million Recovered in Compensation for Injury Clients.
You May Be Entitled to Compensation

POWERFUL CAR ACCIDENT LAWYERS

Defending the Injured in West Covina
The Greater Los Angeles Area is the second-largest metropolitan area in the United States, and West Covina is a city in Los Angeles County that is about 19 miles east of Downtown Los Angeles. By July 2022, the US Census estimates more than 105,013 residents in the area.
West Covina is a common location for car accidents. Some notable reported accidents involving cars only happened recently:
A pedestrian who was 81 years old and hit by a car in West Covina on January 7, 2023, died, according to KCBS-TV.
On December 1, 2022, KTLA reported that there was a violent three-car crash in West Covina.
Two days later, another report came out about how two people died and two others were hospitalized after a possibly speeding vehicle smashed into a pair of parked cars in West Covina. The driver was arrested for driving under the influence (DUI).
It's important to have a trusted West Covina car accident lawyer to help you navigate the complex legal system and maximize your compensation for damages and injuries. If you or a loved one has been involved in a car accident in West Covina, contact Arash Law, headed by Arash Khorsandi, Esq., for a free consultation with skilled West Covina car accident lawyers.
Our client was driving with his wife and son on a two-lane highway when a drunk driver crossed the double yellow lines, causing a head-on collision that claimed the life of a loving wife and mother.
– 
ARASH KHORSANDI
Car Accident Statistics in West Covina
Broken down by collision type, there were:
13,067 rear-end accidents
10,418 broadside crashes
5,404 sideswipe accidents
4,134 instances of objects being hit
2,909 pedestrian collisions
2,697 head-on accidents
892 overturned vehicles
762 other accidents
386 unknown causes
Primary collision factors in these cases included:
12,474 instances of unsafe speed (30.96 percent)
5,872 car right-of-way issues (14.58 percent)
5,791 improper turns (14.37 percent)
3,603 traffic signs and signals (8.94 percent)
3,304 instances of people driving or biking under the influence (8.20 percent)
2,274 unsafe lane changes (5.64 percent)
Where Car Accidents Occur in West Covina
Interstate 10 (I-10) runs right through downtown West Covina and is a popular location for many car accidents. California State Route 39 (CA 39 or SR 39) projects northward from I-10 and is another common location for crashes.
Multiple intersections throughout the city have also been areas of concern. These include:
Amar Road and Azusa Avenue
Cameron Avenue and Sunset Avenue
Cameron Avenue and Glendora Avenue
Vincent Avenue and Workman Avenue
Root Street and Lark Allen Avenue
Rowland Avenue and Vincent Avenue
Cortex Street and CA 39
What to Do After a Car Accident in West Covina
People are going to need to take several actions following any car crash in West Covina, and the list of steps to take will be as follows:
Whenever you are involved in a motor vehicle accident, your first concern should be your own safety. Make sure to check your body for any injuries.
Call 911 immediately after an accident to ensure the crash is reported to the police. People should always seek medical attention after a car accident, even when they do not feel injured.
Keep in mind that some injuries involve delayed symptoms. If you see a doctor several days or weeks after an accident occurs, you might miss out on a crucial diagnosis. If you suspect any unidentified injuries, seek medical attention right away.
People can also help their injury claims by documenting the scenes of their crashes. Examples of documenting include photographing or taking videos of the entire scene of an accident (making sure to get shots from various angles and distances).
You should also be looking for any potential witnesses who viewed your collision. In addition to exchanging information with other drivers, people should also obtain contact information for any witnesses.
The majority of people will contact their own insurance companies after a collision. Still, you should not contact any other insurer without legal counsel from a West Covina car accident lawyer. Obtain help determining how to proceed with your injury claim as soon as possible by contacting Arash Law, founded by Arash Khorsandi, Esq.

Emperatriz Ayala
My husband had an accident 2 years ago, a 85 years old man hit him, the Arash law group works very well on my husband case that took 9 month and he won the case and my husband was happy with the results. A year later I got into an accident as well and I'm still waiting in my case is almost resolving and it's 9 months already. This people knows the law and they do their job right to help you out in getting the most for you to fight on your behalf. I strongly recommend the Arash Law firm they do things right in a efficient and professional manner.

Chris Zavala
Had a great experience with all the people at Arash law. Long story short was in a bad car accident. It was overwhelming and the whole process was a lot, but they kept me in the loop. They answered all my questions and gave me great advice. Couldn't be any happier. Would definitely recommend anyone looking for a personal injury lawyer. They'll guide you through the whole process!

Jill Smith
Having Arash Law handle my auto accident was the best decision I could have made. Everyone I interacted with was kind, professional and detail oriented. I am extremely happy with the outcome and would recommend them highly.

Joseph R. Porter
From start to finish, Arash Law firm is there every step of the way with close, constant, personal contact and attention. I never knew a Law firm could actually care so much for me as a person and what I was personally going through as well as the settlement I was going to recieve once my case was finally completed. Thank you to everyone at Arash Law for your ongoing support and communication. You are the ONLY firm I will ever recommend to someone who is need of a great attorny.

Monica Parra
I had an excellent experience with Arash Law. I will definitely recommend to my family and friends. I interviewed a few firms before deciding to work with Arash Law. What made my experience excellent was (i.e. head attorney being accessible to talk to and he answered all my questions and concerns, sensitive and thorough personel who completed in home intake & follow up process, being connected immediately to quality Physicians who addressed my injuries and recovery process, clear contract-read throughly to ensure its something you can commit to). Being in a car accident is a traumatic experience and I had a sense of peace knowing Arash Firm was walking with me throughout the whole process. Thank you Arash Firm for all your hard work and help. I am so grateful and appreciative for you all! 🙏 With Gratitude, Monica Parra
How Do I Deal With an Insurance Company?
Insurance companies like to advertise themselves as being dedicated to the needs of their customers, but the truth remains that all insurers are beholden only to their bottom lines. To protect their bottom line, insurance companies seek to pay as little as possible to resolve all injury claims stemming from a car accident.
In many cases, insurance companies will be quick to offer people involved in car accidents lump-sum settlements. Still, these offers are decidedly lowball amounts that are nowhere near those to which people are actually entitled. 
You need to understand that the tremendous risk of accepting this settlement offer is that you will close your case, and you will be unable to recover anything additional if you realize later that the amount you accepted will not be sufficient to cover all your costs.
You will want to have an experienced West Covina car accident lawyer handle all of your settlement negotiations because they will have a far better idea of the actual value of your case. Furthermore, an attorney can use the threat of trialing a case to force an insurer to become more willing to settle.
Possible Compensation for Car Accident Injuries in West Covina
The possible compensation a person can recover for a car accident in West Covina is often divided into economic damages and non-economic damages. These two awards have a major difference, although most people are usually eligible to recover both kinds.
Economic damages are the kinds of costs that people can calculate and prove in court, with common examples often including:
Medical Bills
Lost Wages
Ambulance Fees
Additional Hospital Costs
Ongoing Medical Treatment Costs
Prescription Drugs
Physical Therapy and Rehabilitation Costs
Mental Health Counseling Costs
In-Home Modifications
Long-Term Care
Non-economic damages are much more difficult to calculate because they do not involve inherent financial values. Common kinds of non-economic damages often include:
Pain and Suffering
Emotional Distress
Mental Anguish
Anxiety
Disfigurement
Disability
Psychological Trauma
Loss of Enjoyment of Life
Loss of Consortium
When you work with the team of dedicated car accident lawyers in West Covina managed by Arash Khorsandi, Esq., at Arash Law, you can count on us to seek as much compensation as possible for your case.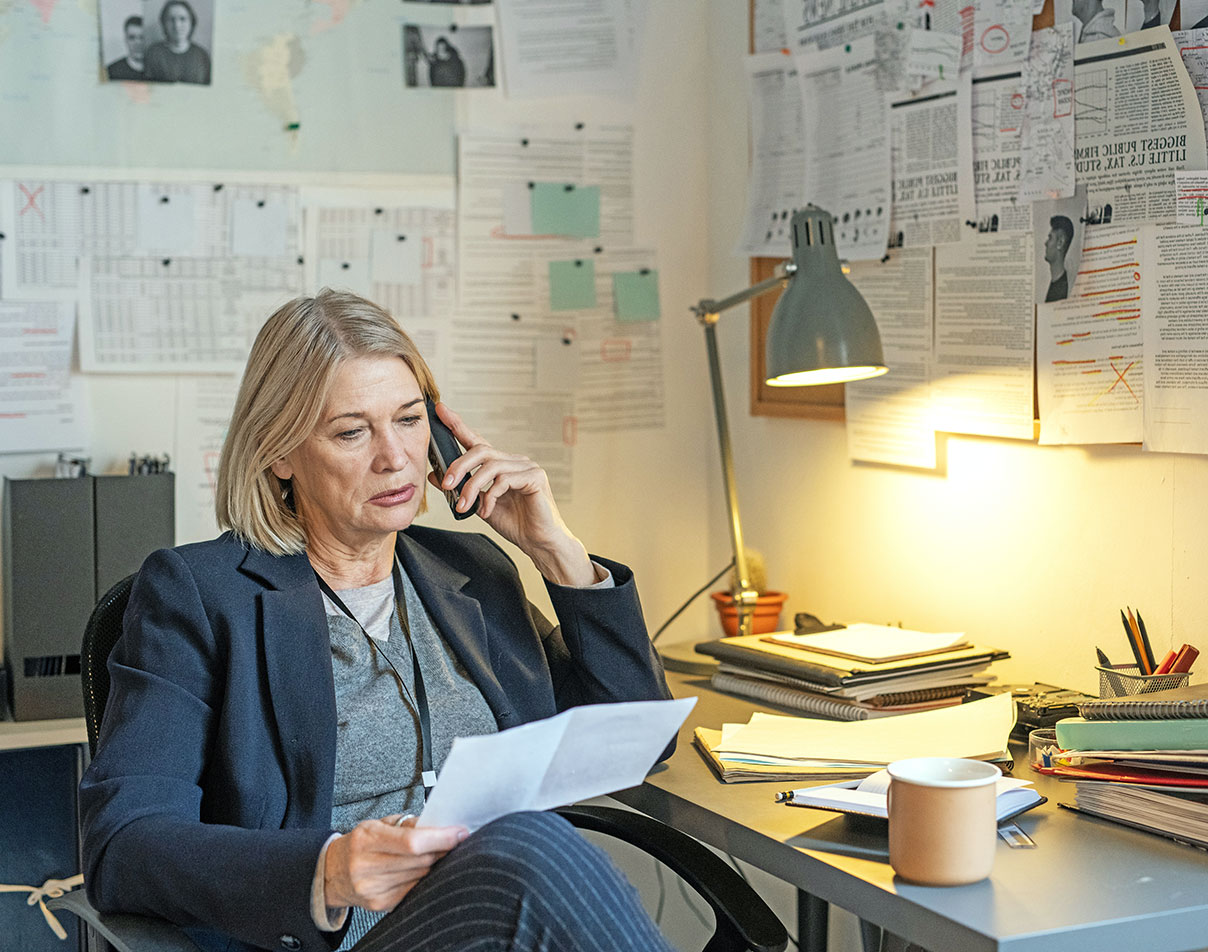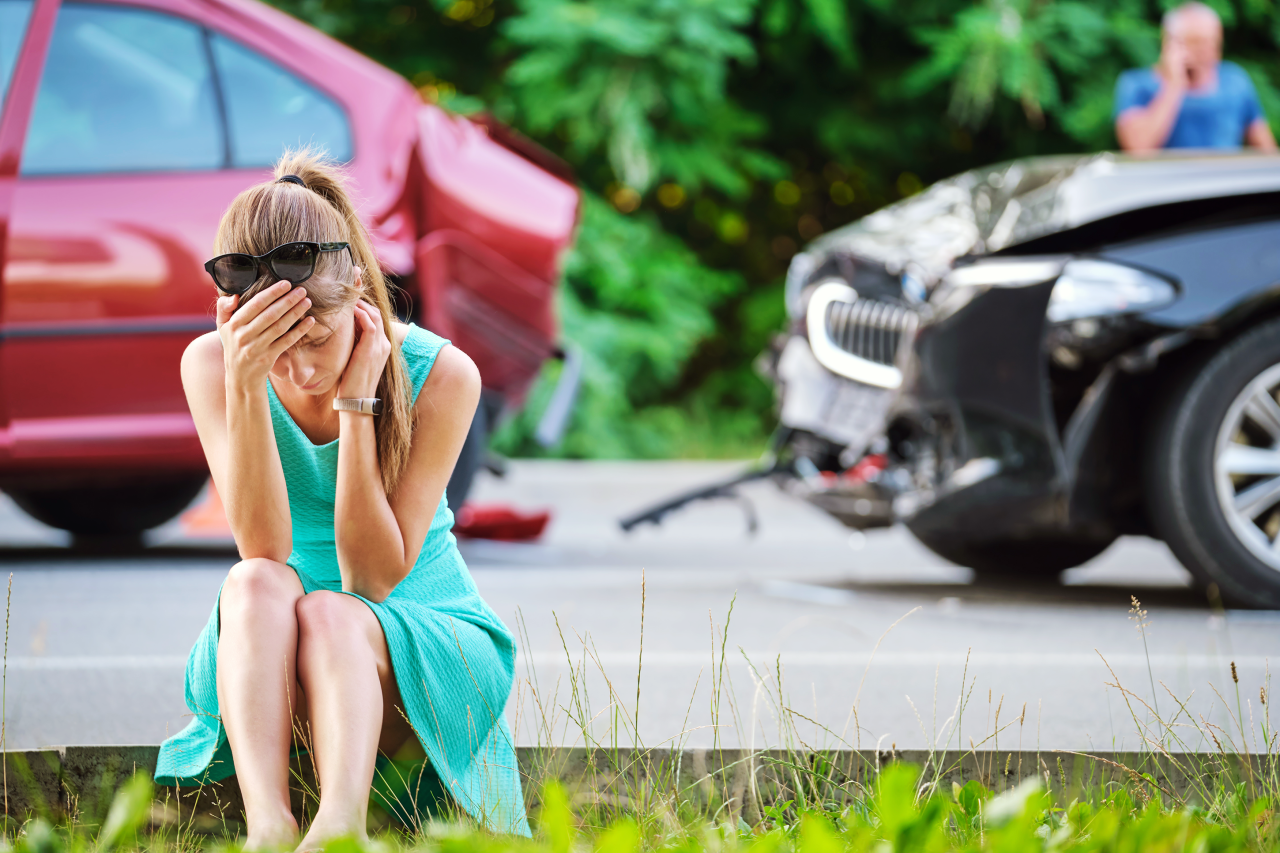 How Long Does a Car Accident Case Take?
People who have been involved in car accidents should prepare for their cases to take as long as necessary to achieve the most favorable outcomes. While some cases can reach a resolution in only a matter of weeks, many others can extend for several months or even years. 
Every single car accident will be different and involve different factors, so there are always complicating factors in every case that can influence the money being paid.
Certain factors can impact how long a car accident case will stretch out, including the extent of a person's injuries, their recovery period, and how many parties were involved in the accident. 
When crashes result in catastrophic injuries, there are multiple drivers, or there are questions about who caused an accident, the chances are greater that it will take more time to get answers.
It is important for people to keep in mind that California remains a comparative negligence state, which means all people can file motor vehicle injury claims, even if they were primarily at fault. 
The one catch to this system is that people can have their awards reduced by their percentage of negligence, such that a person awarded $100,000 but found to be 65 percent responsible for an accident will see their award reduced by $65,000 and ultimately recover $35,000.
Arash Law's team of record-breaking West Covina car accident lawyers, spearheaded by Arash Khorsandi, Esq., have handled scores of car accident claims all over the greater West Covina area of Los Angeles, so we are very familiar with the many local roads and causes of collisions in this area. 
When you work with us, we will be committed to getting you justice as quickly as possible, although we will also stress recovering as much as possible in your case.
Rights of Undocumented Immigrants in Car Accidents
As cited in Rodriguez v. Kline, 186 Cal.App.3d 1145, 232 Cal. Rptr. 157 (Cal. Ct. App. 1986), Division Two of the Second District Court of Appeals of California, when a person whose citizenship has been challenged seeks to recover for loss of future earnings, a trial court must determine their status in this country as a preliminary legal question. 
At the hearing, a defendant has the initial burden of producing proof that a person is an alien who is subject to deportation, and the burden shifts to the person to demonstrate to the court's satisfaction that they have taken steps to correct their deportable condition.
In 2002, the United States Supreme Court held in Hoffman Plastic Compounds Inc. v. NLRB, (2002) 535 U.S. 137, that the National Labor Relations Board (NLRB) is precluded from awarding backpay to undocumented workers because an award to these specific workers will be beyond the bounds of the NLRB's remedial discretion and run counter to the federal Immigration Reform and Control Act of 1986 (IRCA). The California Legislature enacted an urgency measure, Senate Bill 1818 (SB 1818), which limited the potential effects of the Hoffman decision on California's labor and civil rights laws.
Assembly Bill 2159 (AB 2159) provides that in a civil action for personal injury or wrongful death, evidence of a person's immigration status cannot be admitted into evidence, nor can discovery of a person's immigration status be permitted. Governor Jerry Brown signed AB 2159 in 2016.
Deaths of Loved Ones in West Covina Car Accidents
In California, people who lose loved ones in car accidents often have the right to file wrongful death claims. A wrongful death lawsuit can only be filed by certain parties, however, and
California Code of Civil Procedure § 377.60
establishes that a decedent's surviving spouse, domestic partner, children, and the issue of deceased children are the first parties who can file wrongful death actions.
Interstate succession will determine heirs, and the order of next of kin is as follows:
a surviving spouse or registered domestic partner
children
grandchildren
parents
siblings
nieces and Nephews
grandparents
aunts or uncles
cousins
Wrongful death cases can result in numerous damages being paid to victims. Some of the possible damages in these cases can include ambulance fees, medical bills directly related to the death, funeral expenses, burial costs, lost income related to a person's death, including lost income during hospitalization or possible income a decedent may have reasonably been expected to have earned in the future, loss of anticipated financial support, and non-economic damages such as loss of consortium.
Concerns About Costs of Hiring a Lawyer
Many people who are dealing with car accident claims have concerns about affording legal representation and might convince themselves that they will keep more money for themselves if they settle without hiring a car accident lawyer in West Covina. However, studies have shown that people representing themselves in settlement negotiations consistently walk away with far less money than those with legal counsel.
Arash Law, under the direction of Arash Khorsandi, Esq., will take your case on a contingency fee basis, which means that you won't have to pay us anything upfront. The bottom line will be that you will not owe us anything if we cannot win or settle your case. Our firm has extensive experience negotiating settlements for all kinds of accident claims, so we can offer a wealth of experience that will be extremely valuable to you.
Impact of Statute of Limitations on Car Accident Claims
According to the California Code of Civil Procedure 335.1, a person has only two years to bring a claim for harm or death brought about by another party's negligence or wrongful act. There are numerous situations in which the statute of limitations can be tolled or delayed, including:
Individuals who are less than 18 years of age. They will have two years to file from the date they turn 18.
Individuals deemed mentally incompetent to file such cases, such as those who are in a coma.
There can also be cases for extending the statute of limitations when a person dies within six months of the end of the statute of limitations.
A person who is in prison can have their statute of limitations tolled until they are released from prison or two years, whichever is sooner.
People should not automatically assume that they have two years to contact a West Covina car accident lawyer because an attorney needs adequate time to perform an investigation before accepting a case, meaning that people need to reach out for legal help without delay.
Personal Injury Settlement
Our client was the victim of a rear-end accident who was left injured and severely in pain. Arash Law was able to outshine other injury law firms when he searched online, and thankfully we were able to handle everything for our client from A to Z — All that he had to do was ask and focus on his recovery. Our client's life has changed forever, and the compensation received for the pain and suffering has opened paths for new lifelong opportunities.
Personal Injury Settlement
Our client was the victim of a rear-end accident who was left injured and severely in pain. Arash Law was able to outshine other injury law firms when he searched online, and thankfully we were able to handle everything for our client from A to Z — All that he had to do was ask and focus on his recovery. Our client's life has changed forever, and the compensation received for the pain and suffering has opened paths for new lifelong opportunities.
When motor vehicle accidents occur in no-fault states, people file claims with their own insurance companies. Generally, they cannot sue other drivers unless their medical conditions or expenses exceed certain thresholds. California is an at-fault state, meaning the liable party in a car accident pays all damages.
In most California car accident claims, the challenge will be proving that another driver was to blame for the accident. Experienced West Covina car accident lawyers will know how to use all of the available evidence to help allocate blame for a crash. Insurance companies often have up to 40 days to conduct their own investigations, and they must notify people every 30 days when investigations will take longer.
Dealing with Injuries from a Car Accident
It cannot be stressed enough how important the need for medical attention is going to be after any car accident, even minor collisions. All car accidents have the potential to cause serious injuries, and people will want to be sure they know what their physical conditions are after accidents so that they do not have to deal with unexpected injury symptoms later on.
When people are speaking to doctors or other medical professionals, it is extremely important for them to be as honest as possible about everything they are dealing with, discussing all the pain and other symptoms they are currently feeling. You will want to be sure that your team performs all of the necessary diagnostic tests and examinations.
Proof of injuries often comes in the form of medical bills, medical records such as treatment records, pictures of people's injuries, psychiatric records, time missed from work, and a person's mental state. Proving that certain injuries will involve lifelong complications requires expert testimony, whose services an attorney can enlist.
Determining Fault for a Car Accident
When people suffer injuries in any car accident and believe the accident was another driver's fault, their argument will often rely on proving another driver's negligence. Police reports will be critical in proving fault in car accidents when officers make judgments about who was at fault for a collision, as police reports are often seen as being the only documented source for information about car accidents.
Police reports can often contain certain forms of evidence about liability. A police report may indicate whether a driver was issued a traffic ticket, and many insurance companies refuse to issue car accident liability reports until they have copies of police reports.
Negligence relates to a person's failure to exhibit the level of care that a reasonable person would have exhibited had they been in the exact same circumstances. Many car accidents are attributed to the negligence of another driver, which often involves proving the following:
Another driver owed a person a legal duty to operate safely.
The other driver breached their duty by failing to act in a reasonable manner.
The other driver's actions caused a person's injuries.
The injuries have resulted in damages.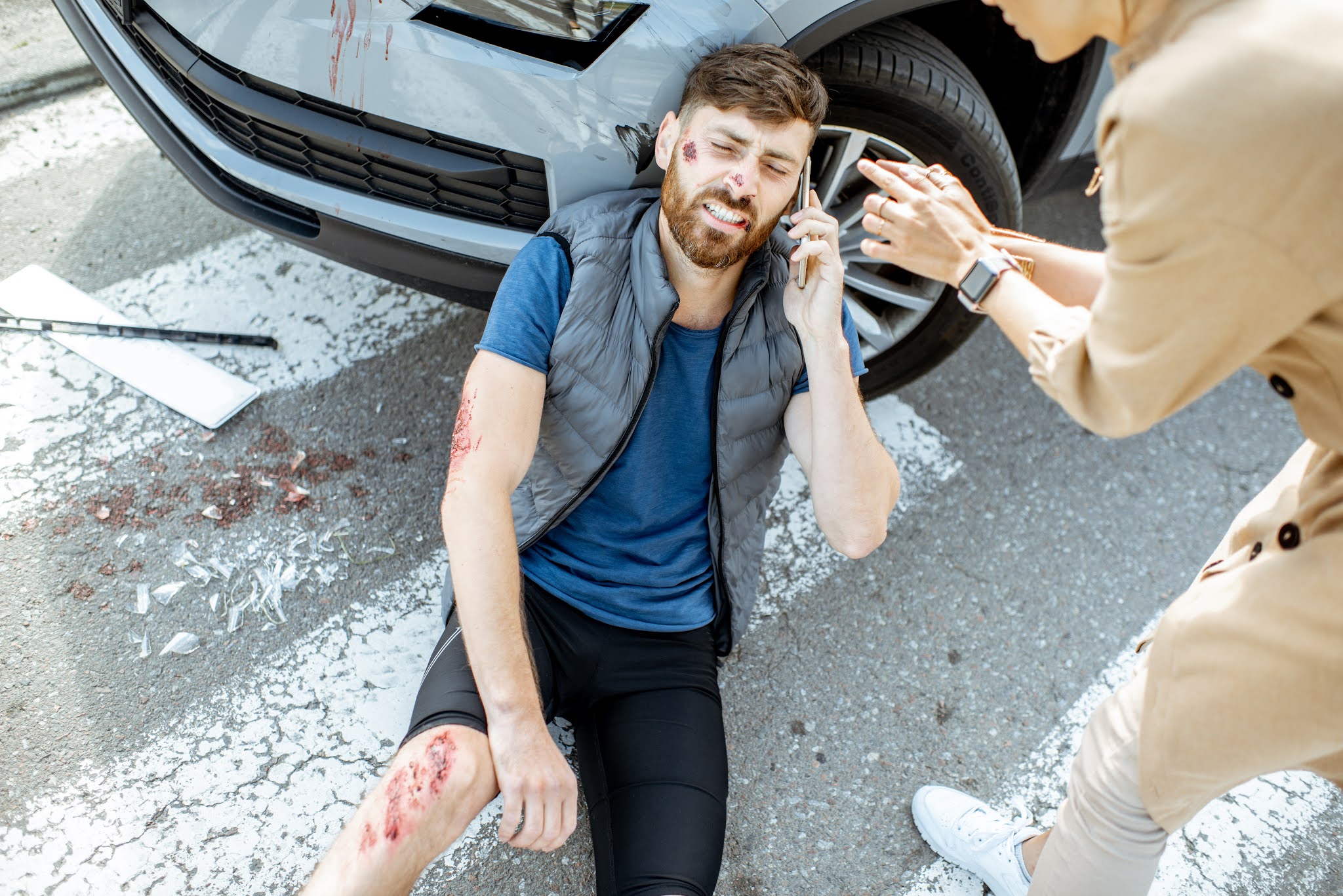 Settlement in a motor vehicle accident involving a ride share company; client suffered spinal injuries
– 
JUDD ROSS ALLEN
Common Causes of West Covina Car Accidents
The list of possible causes of car accidents in California is quite extensive. Many different causes can be at play in any accident, and some of the more frequent causes include, but are not limited to:
Distracted Driving – We are all well aware of how much people can struggle to put down their smartphones, but California prohibits people from using cell phones while they are driving. There are many other types of distractions that can cause crashes, including people adjusting stereos in their vehicles, talking to passengers within vehicles, or gawking at roadside accidents.
Speeding – It is extremely common for one driver to have been speeding at the time of an accident, as excess speed is one of the most common causes of wrecks all over California.
Driver Fatigue – Drowsy driving is much more of a concern with commercial truck drivers because they are often on the road for long periods of time and do not always take proper rest breaks. Many other drivers are still susceptible to bouts with fatigue, and studies have shown that driving while fatigued is akin to driving while drunk.
Inclement Weather – California is essentially known for having some of the most favorable weather conditions in the country, but the state is not without its bouts with rain, fog, or other conditions that can make driving more difficult.
Road Defects – When an actual roadway is the cause of a collision in California, then an injury claim becomes more complicated because a person may only have as little as six months to file a claim against a governmental agency responsible for maintaining a road.
DUI – Too many drivers in California get behind the wheel after using alcohol or drugs, and impaired drivers are always more likely to cause accidents.
Aggressive Driving – Aggressive driving is essentially the same as reckless driving, which California Vehicle Code §23103(a) defines as driving a vehicle upon a highway in willful or wanton disregard for the safety of persons or property.
Common Car Accident Injuries
There is no limit on the types of injuries that people may suffer in car accidents, meaning any crash has the potential to cause a wide range of possible injuries.
In general, some of the most common injury claims stemming from car accidents in West Covina include, but are not limited to:
fractures or broken bones
concussions
crush injuries
closed head injuries
back injuries
knee injuries
leg injuries
neck injuries
arm injuries
internal organ injuries
skull fractures
traumatic brain injuries (TBIs)
spinal cord injuries
permanent nerve injuries
amputations
paralysis
severe burn injuries
wrongful death
If you or a loved one are suffering from any of these types of injuries after being involved in a wreck, get ahold of one of our distinguished West Covina car accident lawyers for a free no-obligation consultation over the phone.  We'll tell you if you have a case or not in five minutes.  We can help you recover compensation for your pain, suffering, damaged property and lost wages at work.  Call us at (888) 488-1391
Frequently Asked Questions (FAQs) About Car Accidents
1
Will I lose my claim if my accident was partially my fault?
Not entirely. Under the comparative negligence standard in California, all people can file injury claims in connection with their car accidents. Compensation in these cases can be reduced by a person's percentage of negligence in connection with an accident, so you should know that when you were primarily at fault, then your award will see a more sizable reduction. In other words, when you file a claim to recover $100,000 for an automobile accident you were 85 percent responsible for, you will only recover $15,000 since your award is reduced by $85,000.
2
Do accidents involving commercial drivers allow people to sue a driver's employer?
Maybe, but not always. The catch in accidents involving company vehicles is whether the person driving was an actual employee of the company. Many businesses deliberately hire independent contractors to avoid possible liability issues in these cases. People should always investigate to determine if companies can be held liable for negligent hiring practices.
3
Do I automatically win my case when another driver violates a traffic law?
Not necessarily, but it can certainly help. In most injury cases, proof of traffic violations can certainly help a person prove that another driver acted negligently. The allegedly at-fault drivers in these cases are almost certain to invoke certain defenses that will try to minimize or reduce their liability in these cases.
Get Help from a Local West Covina Law Firm
If you suffered severe injuries or your loved one was killed in a car accident in the greater West Covina area of
Los Angeles
, you should not wait another moment to begin seeking legal representation for your case.
Arash Law
, founded by
Arash Khorsandi, Esq.
, has helped scores of people after all kinds of accidents in California. Since auto accidents occur so frequently in this state, they are among the most common types of cases we deal with.
Our firm boasts a tremendous record of success that includes more than $500 million recovered for our clients. Our contingency fee basis is going to mean that you will not have to pay us anything to serve you unless we win or settle your case.
Our West Covina car accident lawyers have helped people overcome all kinds of obstacles following automobile wrecks, as we help people ensure they are getting the best possible medical attention for their injuries, motor vehicles are quickly repaired, and there is help in getting people back to work. Our firm is proud of our history of helping people with various kinds of injury claims in California.
We also serve many surrounding areas of West Covina, including Baldwin Park, Valinda, Covina, West Puente Valley, Avocado Heights, La Puente, South San Jose Hills, Citrus, El Monte, Azusa, Duarte, Walnut, Charter Oak, Hacienda Heights, and Glendora.