Chico

Personal Injury Attorneys
with over $500 Million Recovered in Compensation for Injury Clients.
You May Be Entitled to Compensation

Chico Personal Injury Attorneys devoted in

Turning Injured Victims Into Victors
If you've been injured due to someone else's negligence in Chico, you need skilled legal representation on your side. Our team of Chico personal injury attorneys is here to help you navigate the complexities of your case and fight for the compensation you deserve. Don't wait to seek justice for your injuries—contact us today at (888) 488-1391 for a free consultation, and let us be your trusted advocates in your time of need. Your road to recovery starts here.
The most populated city in Butte County, California, is Chico. The United States Census report from 2020 states that Chico had a population of 101,475. That also means there was an increase of 15,288 from 2010 when the population was recorded at 86,187. Chico is the largest California city north of Sacramento.
The population increase can also be attributed to the 2018 fire in the neighboring town of Paradise. It destroyed much of the city, leading to people losing their homes and moving to Chico. It is a city seen as the northern Sacramento Valley's cultural, economic, and educational center. It is home to California State University, Bidwell, and Chico Parks. Bidwell Park is 17 percent of the city and is the country's 26th largest municipal park. It is also the 13th largest municipally-owned park.
The Chico Metropolitan Area (population 211,632) comprises of Oroville and Paradise. There are local towns and villages such as Cohasset, Dayton, Nord, Durham, and Forest Ranch. These and other cities and towns make up the Chico Metropolitan Area. It is the largest Metropolitan Statistical Area in California.
Chico has been called the "City of Trees." The National Arbor Day Foundation has designated it a Tree City USA for 31 years. Chico has another nickname that appears on the Seal of the City. Its nickname is "City of Roses."
On the education front, Chico is known for having the second oldest university in the Cal State University System. It is also known for the nation's best Yo-Yo Museums and the picturesque Bidwell Mansion State Historic Park. While there are many benefits to living in Chico, there are also some downsides. While notable but less favorable, Chico is known for bicyclists, pedestrians, and motorists being unsafe from careless or reckless drivers.
The Office of Traffic Statistics (OTS) has collected data on collisions, and the numbers are jarring. For their latest reporting year, there were 217 traffic accidents resulting in injuries or deaths. These numbers are comparable to those of other California Cities. Our Chico personal injury attorneys has experience handling these accidents. We know that injury victims need resources after an accident.
Arash Law, founded by famous attorney Arash Khorsandi, Esq., believes that no one should suffer a severe injury in an accident and not recover compensation from the at-fault party. If you suffer an injury, you should receive fair compensation from the liable party. Sadly, many people do not want to admit they are at fault for an accident. They worry about the consequences of their actions. Insurance companies are also working to downplay your injuries and not offer you the compensation you deserve.
Considering these factors, the most critical decision injury victims can do after an accident in Butte County is enlisting Chico personal injury attorneys. If you have been involved in a negligence-related incident, you must turn to Arash Law, founded by Arash Khorsandi, Esq.
Our law firm's top-notch Chico personal injury attorneys are dedicated to helping individuals through the legal system. The legal system is complex, and it is challenging for injury victims to navigate while recovering from their injuries. Serving our client's best interests is at the top of our priority list. We have won over $500 Million for our clients over the decades.
A farm worker, suffered multiple broken bones and other orthopedic injuries resulting from an auto accident where the defendant driver attempted to make a left turn in front of our client in heavy fog.
– 
ARASH KHORSANDI
Drunk Driving Accidents in Chico
The OTS has ranked Chico as having the 57th worst rate of alcohol-impaired accidents. This ranking is from a comparison of 61 California cities and is adjusted for population size and miles driven. Alcohol was involved in 36 of the 217 reported traffic accidents.
Making matters worse, Chico ranks 18th out of 61 cities for accidents caused by underage drivers. These drivers are under the legal drinking age of 21. These numbers not only suggest that alcohol impairment is a significant factor in collisions but that it is a significant concern in Chico. If you are in a drunk driving collision, you must speak to our Chico personal injury attorneys immediately.
Drinking and driving are illegal nationwide, but many people still choose to take the risk and endanger others. Drunk driving is prevalent in the evening when people visit bars and restaurants. Therefore, a higher number of alcohol collisions happen at night. Chico is ranked 38th in nighttime accidents.
Motorcycle Accident Statistics in Chico
Motorcycles, pedestrians, and cyclists are in extreme danger when traveling on Chico roads. The OTS has ranked Chico 19th in motorcycle accidents because of the 21 that happened in the latest reporting year. The 18 pedestrian accidents in Chico have earned the city a ranking of 41 out of 61 cities. 
Bicyclists under the age of 15 have the highest risk. The high number of accidents has led to Chico ranking 8 out of 61. That means we are in the top ten, and not in a good way. Young cyclists should not be getting into accidents at such an alarming rate.
Whether you are a pedestrian, cyclist, or motorcycle rider, you need legal representation after an accident. If a drunk driver has struck you, you need legal advice from Arash Law, led by Arash Khorsandi, Esq. Our Chico personal injury attorneys can explain the next steps. We will explain everything you need to know so you can protect your right to total compensation for accident injuries.

Emperatriz Ayala
My husband had an accident 2 years ago, a 85 years old man hit him, the Arash law group works very well on my husband case that took 9 month and he won the case and my husband was happy with the results. A year later I got into an accident as well and I'm still waiting in my case is almost resolving and it's 9 months already. This people knows the law and they do their job right to help you out in getting the most for you to fight on your behalf. I strongly recommend the Arash Law firm they do things right in a efficient and professional manner.

Chris Zavala
Had a great experience with all the people at Arash law. Long story short was in a bad car accident. It was overwhelming and the whole process was a lot, but they kept me in the loop. They answered all my questions and gave me great advice. Couldn't be any happier. Would definitely recommend anyone looking for a personal injury lawyer. They'll guide you through the whole process!

Jill Smith
Having Arash Law handle my auto accident was the best decision I could have made. Everyone I interacted with was kind, professional and detail oriented. I am extremely happy with the outcome and would recommend them highly.

Joseph R. Porter
From start to finish, Arash Law firm is there every step of the way with close, constant, personal contact and attention. I never knew a Law firm could actually care so much for me as a person and what I was personally going through as well as the settlement I was going to recieve once my case was finally completed. Thank you to everyone at Arash Law for your ongoing support and communication. You are the ONLY firm I will ever recommend to someone who is need of a great attorny.

Monica Parra
I had an excellent experience with Arash Law. I will definitely recommend to my family and friends. I interviewed a few firms before deciding to work with Arash Law. What made my experience excellent was (i.e. head attorney being accessible to talk to and he answered all my questions and concerns, sensitive and thorough personel who completed in home intake & follow up process, being connected immediately to quality Physicians who addressed my injuries and recovery process, clear contract-read throughly to ensure its something you can commit to). Being in a car accident is a traumatic experience and I had a sense of peace knowing Arash Firm was walking with me throughout the whole process. Thank you Arash Firm for all your hard work and help. I am so grateful and appreciative for you all! 🙏 With Gratitude, Monica Parra
Personal Injury Lawsuits Involving Chico Traffic Accidents
Traffic accidents are handled through the insurance carrier of the at-fault party. Most Chico traffic accidents are settled without the injured party filing a lawsuit. However, if you must file a claim, you will do so with the Superior Court for Butte County.
There are two courthouses within Butte County. Oroville is home to the Butte County Courthouse. However, the court you will likely see your case in is the North Butte County Courthouse in Chico. Eleven judges are active in Butte County, with two responsible for "large claim" personal injury lawsuits.
Since there are the same judges, we have experience knowing how they work and hear cases, which gives us an advantage when representing you. Knowing what the judge is looking for can help us present it and help you get fair compensation. Arash Law, headed by Arash Khorsandi, Esq., is local, and we know the residents and the judges. We can help you with your injury claim.
In the latest fiscal year, statistics show 117 lawsuits filed in Butte County related to motor vehicle collisions. For the same reporting year, 128 motor vehicle accident lawsuits were resolved. One hundred twenty-seven of those cases were settled out of court. Only one went to a jury trial.
These statistics reflect the aggressive approach Butte County is taking to settle civil lawsuits.
When handling a lawsuit, the court requires both parties to attend a settlement conference. They also expect the parties to make a good-faith effort to settle the case. Butte County aims to resolve 90 percent of civil lawsuits by settlement or trial within one year of filing. They aim to settle all lawsuits within two years of filing. Currently, 80 percent of cases resolve within one year, and 7 percent remain unresolved after two years.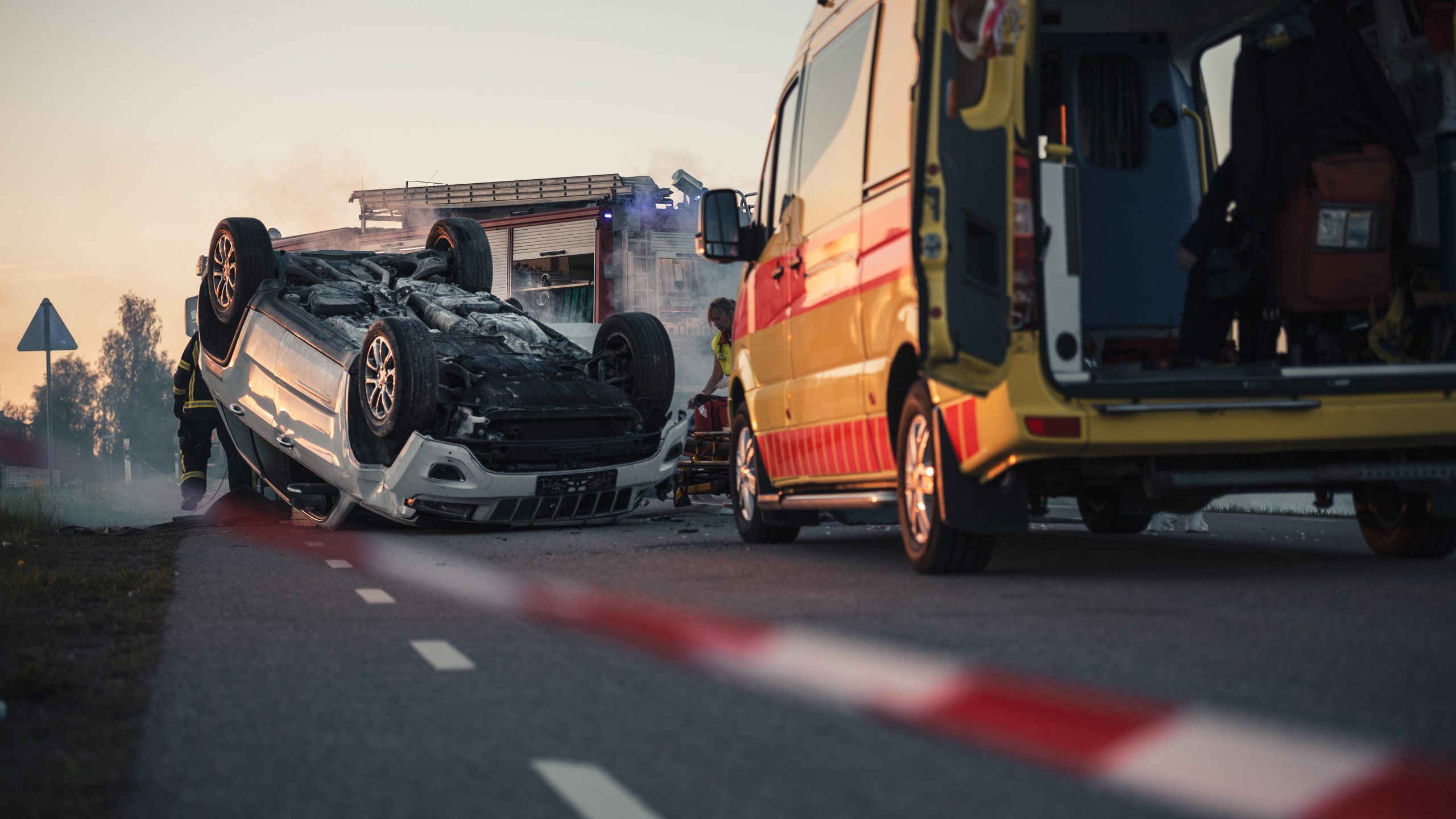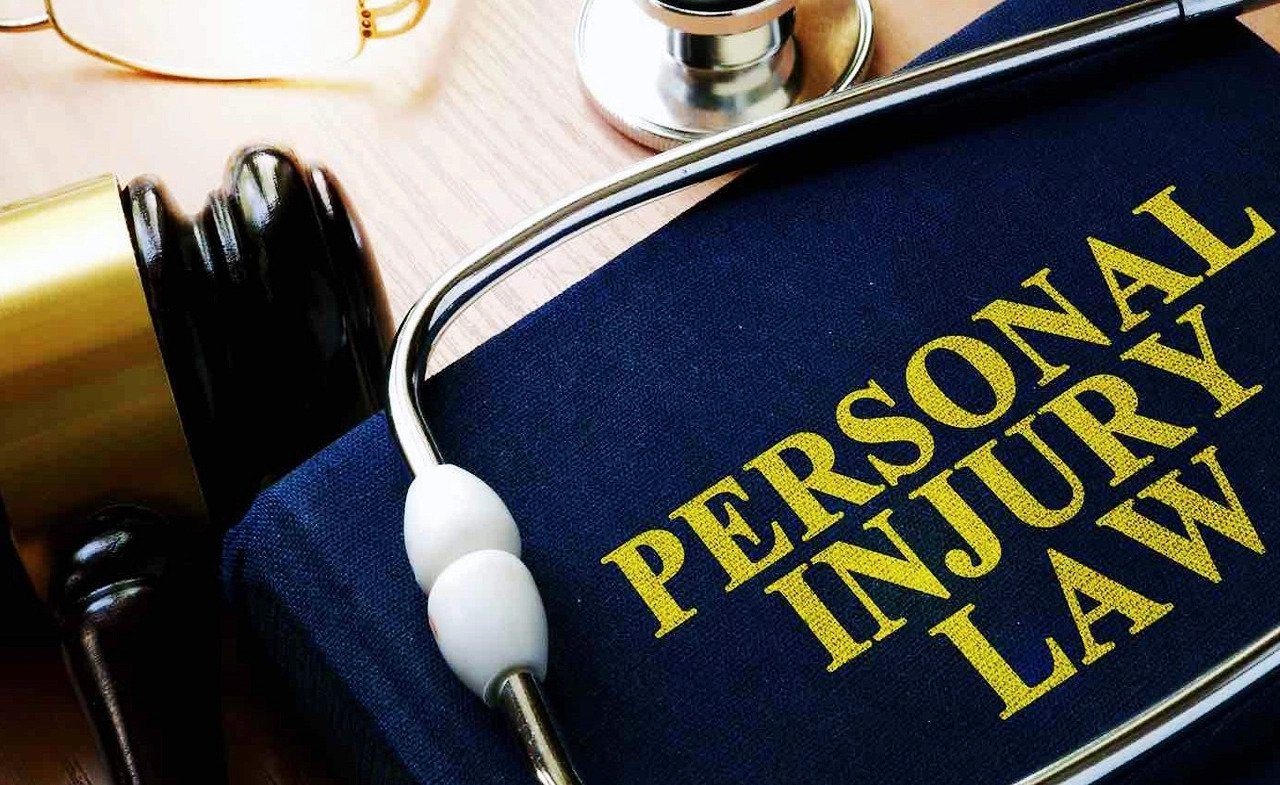 Personal Injury Law Practice Areas We Handle
Motor vehicle accidents are a leading cause of injuries. Other incidents can lead to injury or death. Arash Law, run by the talented team of Arash Khorsandi, Esq., handles many personal injury cases. Our areas of practice include:
Auto accidents – It is an umbrella category for car accidents, bicycle accidents, commercial vehicle accidents, pedestrian accidents, and motorcycle accidents.
Catastrophic injuries – Any physical consequences that prevent a person from fulfilling gainful employment are considered catastrophic injuries. Common examples include head trauma, spinal cord disorders, and severe burns.
Wrongful death – Fatal accidents can happen in many ways. It leaves the surviving family distraught. They can file a wrongful death suit to claim damages for their losses. Usually, family members who file these claims are children, spouses, or the deceased's parents. Discussing your rights after a fatal accident with Chico personal injury attorneys is vital.
Trucking accidents – The most devastating accidents involve semi-trucks. Their large size and weight are contributing factors to how harrowing these accidents are. Truckers have insurance companies with teams of lawyers backing them up. Your best chance at success is to hire Chico personal injury attorneys. The litigation process is full of complexities and is resource-intensive.
Dog bites – Pets are like family for millions of families nationwide. Unfortunately, these pets are also very dangerous. People suffer injuries from dogs and other animals daily. When an animal bites or attacks, the owner is responsible for the damages the victim incurs. Children and older adults are at the highest risk of suffering from dog bites.
Workplace accidents – The workplace should be safe, but accidents are inevitable. All workplaces have different hazards. Some common workplace accidents include construction accidents, unsafe premises, slips and falls, chemical exposure, and defective equipment or machinery.
Slip-and-falls – These are contentious accidents that are highly preventable. Many slips and falls are not accidental. Businesses, people, and city governments can be negligent in ensuring public safety on the premises. When their negligence causes you injury, you have the right to seek compensation.
Bicycle accidents – More people are adopting bikes as their preferred mode of transportation for their daily commute. That has also led to an increase in bicycle accidents. Drivers see cyclists as a nuisance, also contributing to accidents.
Product liability – Manufacturers, distributors, and retailers are responsible for the safety of a product before it hits consumers' hands. These companies must answer for their negligence. Suppose there is a product defect that can cause injury to the consumer.
Premise liability – Property owners and managers are responsible for keeping the premises safe for visitors. When they are negligent, it can lead to someone falling, getting into an area they shouldn't be, and much more accidents.
Motorcycle accidents – Among the most vulnerable on our roads are motorcycle riders. Your love for the open road and smaller vehicles should not mean you are afforded no legal representation or should face biases. Motorcyclists should seek legal representation from Arash Law, managed and operated by Arash Khorsandi, Esq.
Boating accidents – Being close to the water is lovely but also dangerous. Our waterways are plagued with drownings, serious injuries, and death annually. Some boat accidents can result from operator inexperience, machinery failure, negligence, etc. Our Chico personal injury lawyers can help hold responsible parties accountable for your injuries and losses.
Pedestrian accidents – Walking or running are great forms of exercise. They are also a great way to get around town. It is essential that everyone share the road and do their part to keep each other safe. When a driver or other negligent person causes you injury, you must speak to Chico personal injury lawyers.
Construction accidents – The construction industry is full of hazards. When machinery does not work correctly, or safety equipment is not present, it can cause catastrophic injuries or death. Construction workers and surviving families must seek legal remedies for these incidents.
Nursing home abuse – When older adults enter nursing homes, they must be cared for. They have medical, social, and physical needs. Nursing home staff are unfortunately notorious for abusing or taking advantage of their residents. Sometimes, their abuse can lead to death. Families of nursing home residents must take immediate action to report the facility and pursue compensation for their loved ones' losses.
Medical malpractice – Medical professionals are afforded trust like no other. They are responsible for making people feel better, not worse. Unfortunately, some are inexperienced or intentionally malicious. One error during a surgery or medical procedure can cost someone's life. When a medical professional is negligent, it leads to long-lasting consequences for the patient.
Any accident that involves another person's negligence or wrongdoing and results in an injury falls under the personal injury umbrella. Arash Law, under the direction of Arash Khorsandi, Esq., has expertise in handling various types of personal injury cases. Our decades of experience have given us the knowledge to handle different cases.
Most Common Personal Injury Claims
In the previous section, we outlined various personal injury cases. Many other incidents can lead to injuries. These accidents leave a lasting impact on a person's life. Your personal injury claim and the process for recovery will depend on what accident occurred. Our Chico personal injury attorney sees the same accident types over and over. The top ten common personal injury claims in the Chico area are:
Car accidents
Medical malpractice
Gun-related assault injuries
Workplace accidents
Premise liability
Wrongful death
Dog bites
Motorcycle accidents
Arash Law is well-versed in handling the various kinds of personal injury cases that victims face. Our Chico personal injury attorneys handle each case with care, dedication, and a commitment to achieving the best possible outcome for our clients. We understand that when you've been injured due to someone else's negligence, it can be a challenging and overwhelming experience. That's why we're here to guide you through the legal process and fight tirelessly on your behalf.
Personal Injury Settlement
Our client was the victim of a rear-end accident who was left injured and severely in pain. Arash Law was able to outshine other injury law firms when he searched online, and thankfully we were able to handle everything for our client from A to Z — All that he had to do was ask and focus on his recovery. Our client's life has changed forever, and the compensation received for the pain and suffering has opened paths for new lifelong opportunities.
Personal Injury Settlement
Our client was the victim of a rear-end accident who was left injured and severely in pain. Arash Law was able to outshine other injury law firms when he searched online, and thankfully we were able to handle everything for our client from A to Z — All that he had to do was ask and focus on his recovery. Our client's life has changed forever, and the compensation received for the pain and suffering has opened paths for new lifelong opportunities.
Why Hire an Attorney for a Personal Injury Claim
We understand that many people are tempted to forgo getting legal representation. There are many benefits to working with Chico personal injury attorneys. While you can handle cases internally, it is ill-advised. Many personal injury claims are handled out of court. A lawsuit is rarely filed, but a settlement is typically reached. That requires negotiations and legal filings, which can be cumbersome. When handling the case alone, you might be tempted to take a payment sooner than you should. The insurance company will also try to persuade you into a lower settlement.
When a personal injury lawyer in Chico is involved, we know it is best to refrain from making demands or settlements before the injury victims reach maximum medical improvement (MMI). When medical treatment is over, you will reach this point and get the greatest physical improvement possible for your circumstances. Improvement does not always mean that you are back to your old self. When injuries are present, it means the best condition you will get, to a full recovery. Until you reach MMI, it is difficult to know how the injury will impact your life in the future. That means your Chico personal injury attorneys cannot demand an accurate claim.
Even if this is not your first accident and you have experience with the claims process, you should still consult an excellent personal injury attorney in Chico. Personal injury attorneys are objective intermediaries who can examine the facts of the case. Our attorneys will evaluate your case based on legal standards. Evaluating your claim requires a review of accident reports, medical records, bills, interviews, and more. It is essential to collect as much information as possible. During a consultation, you will be interviewed so attorneys can better understand the case. We can also create a legal strategy with a potentially positive outcome.
Finding the right Chico personal injury lawyer is vital to your case outcome. Whether you choose to go with Arash Law, spearheaded by Arash Khorsandi, Esq., or retain a different law firm, ensure your attorney is equipped to handle your case. They must have the time to handle all elements of your claim. The wrong attorney can be detrimental to your financial recovery.
The availability of your Chico personal injury attorney is essential. They should make themselves or their team available for your questions and concerns. The availability and frequency of communication must stay the same throughout the settlement negotiations and claim process. Sometimes communication is required after the case is resolved. If the personal injury attorney cannot commit to keeping you informed, they might not be right for you.
When choosing a Chico personal injury attorney, the most crucial trait you must look for is their knowledge regarding your claim. Arash Law, managed by Arash Khorsandi, Esq., has decades of experience practicing personal injury law. We have garnered over $500 million for our clients.
Our clients are always our priority. We take pride in how we treat our clients and our dedication to each case. You can contact us to schedule an initial consultation and discuss your next steps.
What Chico Personal Injury Attorneys Can Do to Help During COVID-19
COVID-19 has wreaked havoc on our lives. The legal system was not exempt from these changes. There were many stay-at-home orders and a change in how claims were handled. Many assume that injuries went down, but that is not true. A personal injury can still happen, regardless of the pandemic. Accidents are common at grocery stores and workplaces. Negligent parties must still be held responsible for their actions. Many wonder how a personal injury attorney can help during these challenging times.
Many courts in Butte County and across California have restricted their daily operations. Even so, numerous measures can be taken to move your claim along. Our Chico personal injury attorneys can still electronically file a civil suit and conduct discovery actions. We can negotiate with insurance companies online and over the phone. While the physical element is gone, communication is still possible.
Court hearings, depositions, and other actions are done over video calls. Some clients prefer video calls because they do not require them to leave their homes or make travel arrangements. While it is a temporary solution, some courts are looking to adopt some of these new processes in the future. As processes adapt to the environment, you must have Chico personal injury attorneys who keep you abreast of how these changes affect your claim.
Can I Still Meet with Experienced Chico Personal Injury Attorneys During the Pandemic?
Yes, you can still meet with good Chico personal injury attorneys. Traditionally, consultations were held in person. Stay-at-home orders have moved us towards meeting in other ways, like video chats and over-the-phone conferences. Our law firm uses reliable technology and follows best practices to serve our clients. Everyone's safety is of the utmost importance. We want to ensure our team, community, and clients are safe.
These technologies are also beneficial to hospitalized clients who cannot meet us in person. By leveraging technology, we can serve clients seamlessly. We understand it is a change, but keeping communication open and establishing a rapport with your legal team is best.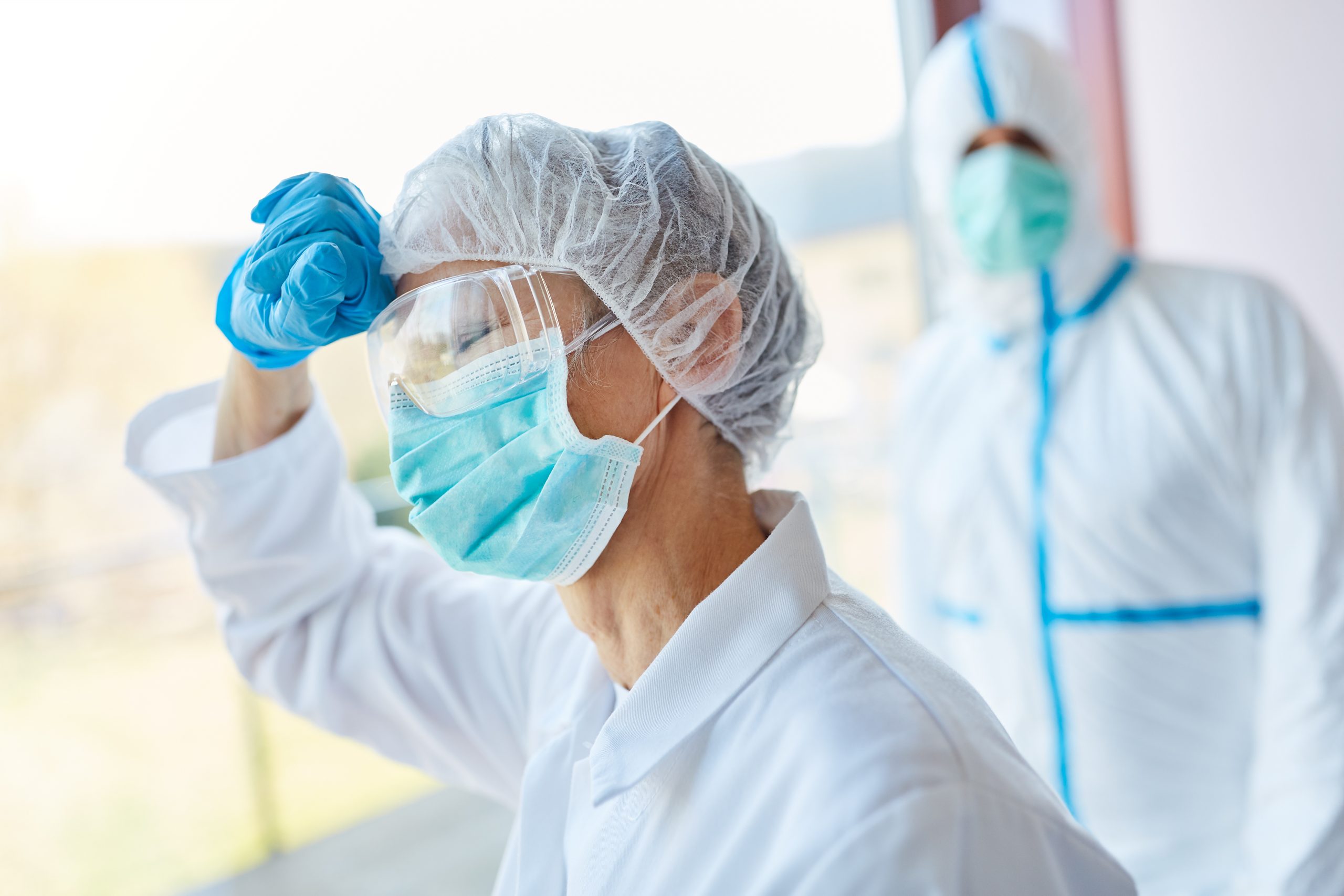 Settlement in a motor vehicle accident; client suffered internal injuries.
– 
JUDD ROSS ALLEN
What Sets Arash Law Apart?
The answer to this question is simple: our experience. We are well-equipped to handle your claim and ensure you get the attention you need following an injury accident.
Since we first opened our doors, Arash Law, founded by Arash Khorsandi, Esq., has represented thousands of Chico injury clients. We have recovered over $500 Million for clients. Our legal team have experience acting as personal injury lawyers for insurance companies. That has given us an interesting perspective when negotiating for our clients.
Our team's skill set is not typically seen in plaintiffs' personal injury attorneys. We have a unique understanding of the insurance companies' strategies when handling claims. This perspective has benefited our clients when seeking compensation from the insurance company.
What makes Arash Law, led by Arash Khorsandi, Esq., the best choice when looking for Chico personal injury attorneys is our understanding of the Butte County personal injury claims process. We accompany that understanding with an assertive legal approach by our legal team. What follows are other benefits you get from working with our firm.
Putting Our Clients First
Our Chico personal injury attorneys and legal staff have decades of experience in injury law. We strive to help our injured clients through every phase. We will also work to alleviate the stress that comes with it. We are always prepared to answer any questions that clients may have.
We understand that an injury claim is intimidating. It is more intimidating when someone is unfamiliar with the personal injury claim process. Many times, the accident and claims process has already caused a substantial impact on the clients' lives. Our team understands the difficulties that have resulted in our clients hiring Chico personal injury attorneys.
Considering these challenges, our team treats every client with respect. We will go above the standard to achieve this goal. Some personal injury attorneys in Chico treat their clients like numbers that will make them money, an approach that is abhorrent to us. Arash Law, run by Arash Khorsandi, Esq., treats every client as an individual seeking justice.
Free Initial Case Reviews
When you schedule a consultation with our firm, you will meet directly with Chico personal injury attorneys to evaluate your case. Some of the items we will discuss with you include:
Accident facts
Insurance claim information
Injuries suffered
Medical care and expenses thus far
Possibility of future medical care
Past, present, and future income loss
Liability issues or areas of concern
The better we can understand your case, the better our Chico personal injury attorneys can determine what steps you should take next. We will inform you whether hiring Arash Law, under the guidance of Arash Khorsandi, Esq., is in your best interests. We are honest with potential clients. We will tell you if we feel you will have a better result in handling the claim alone.
Trial-Ready Chico Personal Injury Attorneys
Insurance companies are tricksters. If they are unwilling to negotiate an accident claim, our Chico personal injury lawyers can go to trial. We have decades of experience negotiating injury settlements in and out of court. When necessary, we will fight for our clients at trial.
We take pride in protecting our client's credibility in court. One way we provide this protection is by having an answer to any arguments opposing counsel can attempt to introduce. They will try to create doubt or discredit you and your claim. We are ready to fight back.
Handling a Wide Range of Cases with Confidence
Car accidents are the leading cause of personal injury claims in Butte County and throughout California. We are well-equipped to handle these cases. While car accidents make up a large chunk of our practice, we also have experience handling other personal injury incidents. We will thoroughly investigate your case, collect evidence, and work towards establishing liability.
We believe that no accident victim should be without solid legal representation. We can represent clients in a wide range of cases. We are recognized for our aggressive tactics when fighting for our clients. Our team is ready to stand by you until we reach a favorable resolution.
Holding Negligent Parties Accountable
The at-fault insurance company will want to come after you quickly after an accident. They want you to make a recorded statement. They will also insist on getting you to sign a medical authorization. Another ploy they use is to offer a quick settlement. These tactics are confusing for plaintiffs.
Arash Law, headed by Arash Khorsandi, Esq., does know how to proceed and handle these nefarious tactics. We will give you an overview of your legal options with no strings attached and at no cost. Our Chico personal injury attorneys are committed to justice for the injured.
Battling Insurance Companies for Personal Injury Claims
Our experience means we know how to battle powerful insurance companies. They want to persuade you to take less than your case is worth and count on your lack of knowledge of the claims process to accomplish this end. They will try to prevent you from hiring Chico personal injury attorneys.
Be wary of their advice. These insurance adjusters are here for profit. They make those profits when clients pay premiums and when they do not pay out claims. When they pay out a claim, it hurts their profit margin. That is what moves them forward.
Do not believe them when they say they are on your side. Research shows that working with an experienced local personal injury attorney leaves clients walking away with more money than those who handle claims independently.
Schedule a Free Consultation With the Personal Injury Attorneys Chico Trusts
You deserve justice after suffering an injury from someone else's negligence. You must get an initial consultation with our Chico personal injury attorneys. We can explain your rights, review case merit and forge a path forward. We serve clients in San Francisco, Riverside, Sacramento, San Jose, Los Angeles, San Diego, Sherman Oaks, and throughout California. We have collected over 500 million dollars for clients across the state.
Call Arash Law, created by Arash Khorsandi, Esq. at (888) 488-1391 to schedule an initial consultation today.