ORANGE COUNTY

Car Accident Lawyers
with over $500 Million Recovered in Compensation for Injury Clients.
You May Be Entitled to Compensation

Orange County is found in the Los Angeles Metropolitan area in Southern California. As of 2010, it was the 3rd most populous county in the state, with 3,010,232 residents. It has a larger population than 21 states in the nation. Santa Ana is the county seat, and along with Anaheim and Irvine, these cities are the most populous in the county. Six of Orange County's cities are found on the Pacific Coast, including Seal Beach, Huntington Beach, Newport Beach, Laguna Beach, Dana Point, and San Clemente. Orange County has a total of 34 incorporated cities.
Options for shopping in Orange County include regional shopping malls, big-box power centers, and smaller strip malls. Located in Costa Mesa, the South Coast Plaza is the largest mall in the state, the third-largest in the United States, and 31st in the world. There are also several specialized shopping and entertainment centers geared toward Orange County visitors. For example, Downtown Disney and Anaheim GardenWalk.
Orange County is home to many significant tourist attractions, including Disneyland, Knott's Berry Farm, Mission San Juan Capistrano, Modjeska House, Yost Theater, Balboa Island, Angel Stadium, the Honda Center, and several beaches along more than 40 miles of coastline. Many Fortune 500 and Fortune 1000 companies are located within Orange County, such as Western Digital, Pacific Life, First American Corporation, Allergan, Epicor, Quicksilver, Gateway Inc., and Broadcom.
We are modernizing the practice of personal injury law. We accomplish this by building a personal attorney-client relationship with everyone who entrusts us with their claim. If you've been involved in an injury accident, you know how stressful and overwhelming this time is for those who are injured and those they love. You are more than just a number to us, and we take your circumstances seriously. Our work isn't just about compensation; it is about ensuring you are taken care of and that you have your needs met.
Our Orange County car accident lawyers will help you through the aftermath of your auto accident. While other firms dabble in many areas of law, we are exclusively focused on helping injury victims. As such, we know the best ways to investigate different accidents, handle insurance companies, and calculate the value of your damages so that we can maximize your claim's amount.
When you hire the best car accident lawyers in Orange County, CA, we ensure that you are not alone during this difficult time. You should not have to deal with the insurance company alone. Our attorneys will take on this task for you so that you can focus on your recovery.
Our client was driving with his wife and son on a two-lane highway when a drunk driver crossed the double yellow lines, causing a head-on collision that claimed the life of a loving wife and mother.
– 
Arash Khorsandi
Dangerous Roadways and Freeways in Orange County
Unfortunately, the freeways necessary for Orange County residents to travel are hotspots for fatal car accidents in this area. Each year, two million car accidents happen in the United States. In 2018, 33,654 people lost their lives because of car crashes. Out of those, 3,563 individuals were killed in California accidents. Southern California is notorious for its congested freeways.
In 2011, Cypress had four fatalities on its surface streets. Although Orange doesn't have as many, motorists should always watch when traveling to Villa Park and Chapman. In Santa Ana, accident fatalities are common along Harbor Boulevard, south of the 22, and the surrounding areas. Irvine also sees fewer deaths.
The intersection of Magnolia and Brookhurst in Huntington Beach is also a key area for a few fatalities each year. Several people have also lost their lives to crashes in Dana Point and Newport. If you or your loved one was involved in a collision resulting in injuries or fatalities, now is the time to speak to a seasoned auto accident attorney near Orange County.
Keep in mind that motorists aren't the only ones injured in accidents. According to preliminary numbers from the Governors Highway Safety Association (GHSA) between January and June of 2019, California had the highest number of pedestrian deaths at 519. Pedestrian accidents can occur because of: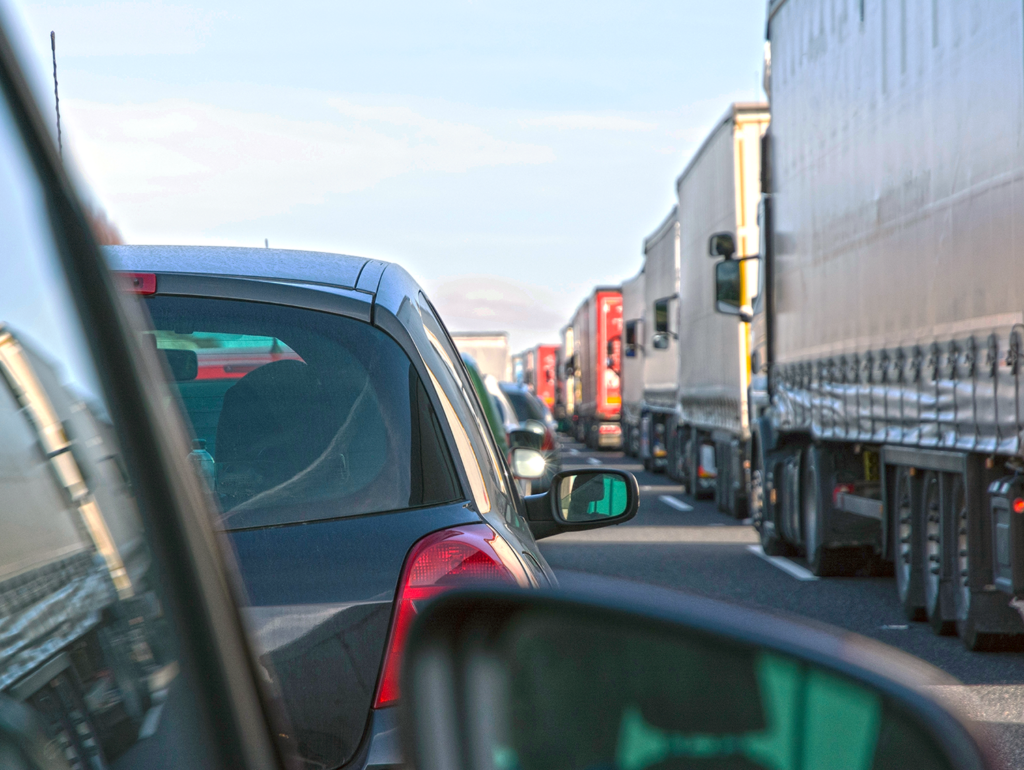 Do You Need an


Orange County Car Accident Attorney?
From 2008-2013, 18,000 people on average in Orange County were injured or killed in car accidents annually.
Negligent driving, including distracted driving, driving while under the influence of drugs or alcohol, or reckless driving, is the cause of most accidents. If you were recently in a car accident, you might be wondering if you need an attorney in Orange County. There are no blanket answers to this question. The answer depends on the details of your car accident and if someone suffered an injury.
If you or a loved one suffered injuries from a car accident, you need to protect your rights. A skilled Orange County accident lawyer can help you achieve this. Even if no one was injured or you only have minor injuries, meeting with legal professionals can help you receive legal guidance and representation. It is best to let an attorney review your case and inform you of your options.
As the third-most populous county in California, Orange County has the highest number of motor vehicle accidents. According to the California Highway Patrol, the following statistics were calculated for Orange County Car Accidents in 2013: 
Total Auto Accident Fatalities: 128
Total Auto Accident Injuries: 13,541
Accidents Involving Alcohol, Fatalities: 51
Accidents Involving Alcohol, Injuries: 1,265
Accidents Involving Pedestrians, Fatalities: 38
Accidents Involving Pedestrians, Injuries: 773
Accidents Involving Bicycles, Fatalities: 13
Accidents Involving Bicycles, Injuries: 1,315
California had 2,628 fatal collisions resulting in 2,835 fatalities in 2011 alone. There were 159,115 accidents that caused injuries, accounting for a total number of 225,602 injured individuals. Nearly 5 percent of all deaths and more than 6 percent of all injuries occurred from accidents within Orange County. Ranked by cities, the highest number of car accident injuries and fatalities occurred in Anaheim, followed by Santa Ana.
If you were in a car accident that was not your fault, you must reach out to a well-versed car accident lawyer Orange County, CA, as soon as possible. After an accident, a legal claim can be complicated and require many steps. If you are not aware of the requirements and deadlines, you could lose out on the compensation you deserve for your injuries. 
What Causes Car Accidents
Like most people, you can probably come up with several reasons as to why car accidents happen. Being mindful of the common causes can help you to minimize the risks and take steps to create better habits behind the wheel.
Here are the most common causes of accidents in Orange County:
Distracted driving is a significant factor in accidents whether a driver uses a GPS, texting, eating, or maybe doing all three of these actions at once, multitasking while driving puts many people at risk.
Another common cause is speeding. Speeding is dangerous because it increases the risk of a motor vehicle accident. Still, it also increases the chances that severe injury or death will occur.
Reckless driving happens when drivers do not obey traffic laws or extend common courtesy to others with whom they share the road. In turn, other motorists must dodge their vehicles.
Rain can also be a significant factor in accidents and severe injuries here in Southern California.
Drivers running stoplights or stop signs cause far too many preventable accidents and deaths.
Inexperienced teen drivers often lack the skills and invincible behind the wheel.
Low visibility while night driving, especially in areas that lack street lights, increase the risk of an accident.
Sometimes the risk isn't the driver but the car. Vehicle design defects can lead to accidents or injuries
Other causes of accidents here include:
Unsafe lane changes
Wrong-way driving
Road rage
Potholes
Drowsy drivers
Unsafe turns
Tailgating
Driving under the influence of drugs
High winds
Tire blowouts
Fog
Sharp curves in the road
Street racing
Loose objects in the car
Being aware of these factors and causes when it comes to vehicle crashes can help everyone drive more defensively and take action to avoid accidents. However, if a negligent driver caused your accident, call Arash Khorsandi and his best car accident lawyers in Orange County, CA, at Arash Law.
Largest motorcycle settlement in Tulare County in 2021; client suffered spinal and wrist injuries.
– 
Judd Ross Allen
Common Injuries in Victims of Car Accidents
Devastating injuries occur when car accidents happen. Injuries will often result if a smaller car crashes with a big rig. The same is true if a vehicle hits a pedestrian or bicyclist as they have little protection if they are hit. If you were hurt in a car accident near Orange County, you should seek an experienced attorney. The most common types of severe motor vehicle injuries include:
Traumatic Brain Injury (TBI)
Motor vehicle accident victims are at risk of hitting their heads or suffering a severe blow of their heads. If that happens, there can be a wide variety of symptoms. What symptoms occur depends on which portion of their brain was injured. Brain injuries can impact your cognitive functioning, making it challenging to process information or convey your thoughts. Physical impairments involving balance, coordination, and speech are also common after a TBI.
Some brain injury victims will have personality changes as well as emotional and behavioral problems. While time can heal some TBI victims, for others, it might take months or years before they recover. Still, others may have permanent impairments as a result of their TBI from a motor vehicle accident.
Direct trauma to the spine and twisting motions, can damage the delicate spinal cord tissue. If severe enough, this damage can destroy the communication pathways between the nerves of the spinal cord and various parts of the body. The severity and impact of a 
spinal cord injury
 will determine what parts of the body are affected. An injury higher up on the spine will cause more disability than ones located lower in the spine. Some spinal cord injury victims will experience paralysis that takes away their ability to move or feel any sensations in the affected limbs. 
This type of injury can also cause the victim problems with their:
Respiratory function
Bladder
Soft tissue injuries include injuries to the muscles, ligaments, and tendons. They are common in the neck, shoulders, back, knees, and other joints. Car crashes often cause individuals to twist in ways that normally would not, resulting in a sprain or strain to the soft tissue. 
Surgical intervention is sometimes necessary if there is a soft tissue partial or complete tear. Recovery from these injuries can take a long time and requires significant rehabilitative therapy. Even still, people who sustain soft tissue injuries may not ever return to their previous capabilities and activities.
Broken bones are common injuries, even for individuals who were not in a car accident. However, that doesn't make them any less severe. Any suspected broken bone will need medical attention. Permanent complications such as disfigurement of the bone and nerve damage are more likely if the appropriate medical care is not received. 
Even minor broken bones can require the victim to stop using that part of the body for weeks or months until their medical providers are sure that it is healed. Some broken bones can be of greater severity than others. For example, compound fractures require surgical intervention. Surgeons may need to use hardware such as plates, screws, or pins to hold the bone in place while it heals.
In these cases, the recovery period will be much longer. A second surgery may even be necessary to take out the hardware after the bone heals. At the same time, other individuals live the rest of their lives with screws, pins, or rods in place. If a break is severe enough, it may permanently restrict the use of that body part.
In some accidents, a victim's limb can be completely crushed, and unrepairable or their arm or leg can be severed in such a way that it cannot be reattached. These injuries are often seen in motorcycle, bicycle, and pedestrian accidents, since limbs can be pinned under vehicles, crushing them so severely that they require amputation. Any type of amputation will completely alter a person's life forever. They will need to learn how to function and take care of themselves without their limb. Also, amputations can be painful and tremendously emotionally traumatic.
An injury doesn't have to be visible to be traumatic. Motor vehicle accidents can result in acute internal trauma, which is sometimes life-threatening. To stabilize the victim, injuries such as punctured lungs, broken ribs, internal hemorrhaging, and organ damage require emergency trauma care. Emergency surgery and an extended hospital stay are typical for people with internal injuries. A long recovery period is to be expected.
All of these injuries are considered catastrophic due to their lasting disabilities and impairments. Perhaps the most severe of them are spinal and head injuries, as they can impact several body systems and abilities. Another point to remember is that the cost of living for victims with these injuries can be astronomical. 
Injured individuals will have medical bills to pay and suffer other losses, whether they have a catastrophic injury or a broken wrist. The bottom line is that no matter how severe or far-reaching an auto accident injury is, you have the legal right to recover damages. After a car accident, do not hesitate to reach out to an experienced Orange County car accident lawyer as soon as you can.
800+ Real Client Reviews Verified by Google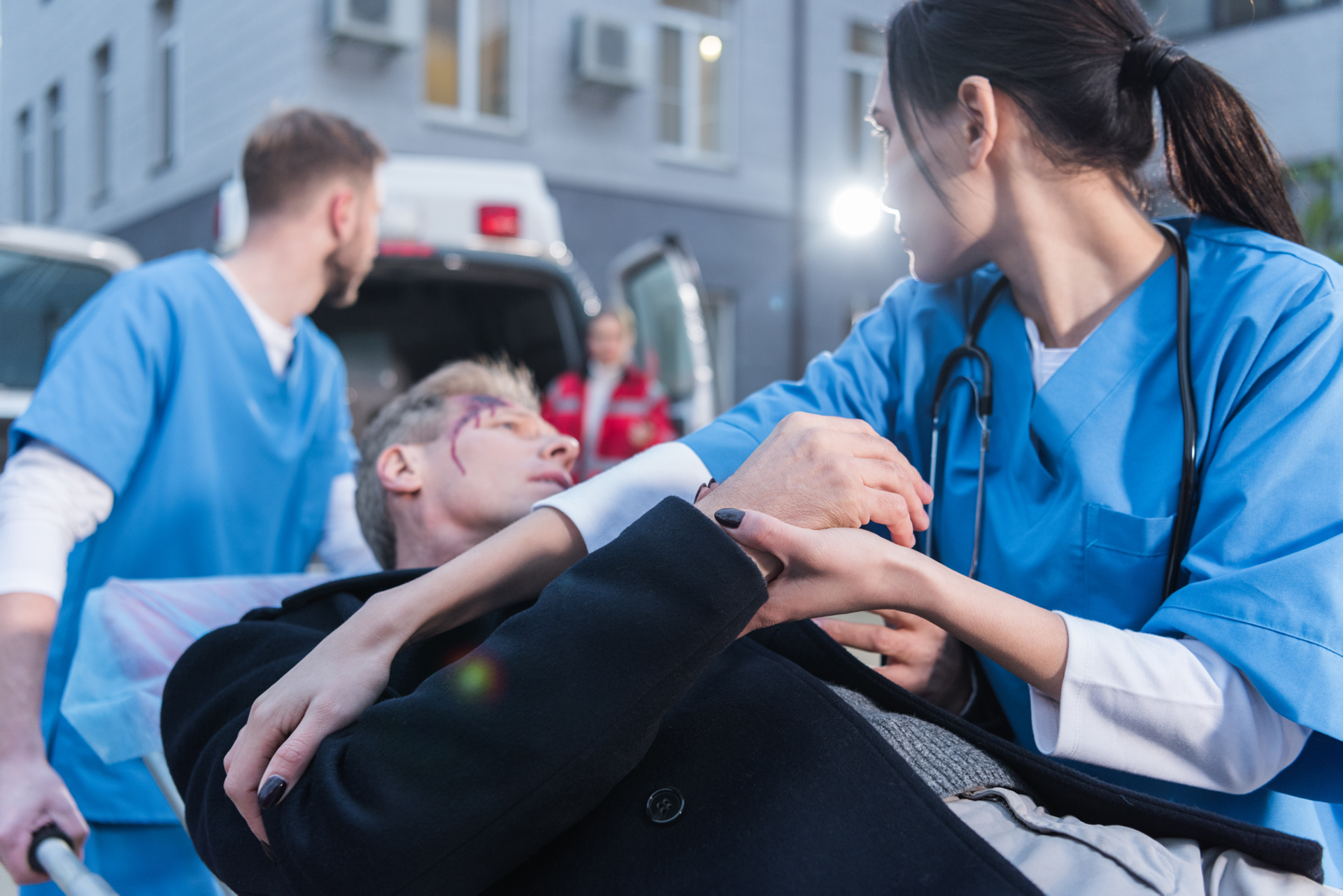 Damages Injury Victims Can Seek
Losses from a car accident are often numerous, especially if you are seriously injured. Losses, also known as damages, can be economical and non-economic. Our Orange County personal injury lawyers can assist in recovering these common types of damages incurred by accident injury victims:
Your medical bills will vary based on the nature of your injury and the treatment you will need. Medical expenses can include:
Ambulance transport
Emergency care
Hospitalization or time in the ICU
Surgical procedures
Physical therapy
Medication
Medical equipment
Suppose you will need medical care in the future. Your Orange County car accident attorney can help you claim future damages for those medical expenses.
Victims who are seriously injured may not be able to work. Even if they are not hospitalized, their doctors might require them to have limited physical activity. Injuries can also keep people from doing their jobs effectively. For example, a back injury could prevent you from working a job that requires heavy lifting.
For every hour of work, you miss, you lose income through no fault of your own. Victims whose injuries cause disability may have to accept a lower-paying job or might never be able to return to any type of gainful employment. If this happens, they ask for compensation for future lost wages as well.
Other damages are unrelated to the financial aspects of your injury. Instead, they are for your intangible losses, which are inherently difficult to measure. Non-economic damages can include:
Physical pain and suffering
Emotional trauma
Loss of enjoyment of life
Dealing with permanent disfigurement scarring or disabilities
Pursuing Financial Recovery for Orange County Motor Vehicle Accident Victims
To receive damages for your injuries, another person or party must be at fault for the accident. Legally, this means that you or your car accident attorney in Orange County must prove that they were negligent, which led to your injuries. Negligent vehicle operation makes them liable for any damages they cause by their carelessness.
When driving a motor vehicle, drivers are expected to act with reasonable care, no matter the circumstances. Reasonable care while driving means obeying all traffic and safety laws, staying alert, and operating in a way that keeps others safe. Someone who causes damages while negligently driving is legally liable for the damages they cause.
It is important to note that the standard of care can change, depending on the specific circumstances. A driver can be driving within the legal speed limit. However, if the roads are slick or there is poor visibility, the reasonable standard of care would be to decrease their speed. In court, whether the defendant acted with reasonable care or not is determined on a case by case basis. 
If the lack of reasonable care causes an accident, an injured party can bring legal action to recover their losses. A legal claim can be initiated by:
A driver injured by another driver
A pedestrian on the sidewalk
A passenger in an automobile
A bicyclist or motorcyclist
However, it is a complex process to sue another driver for your injuries. It is not one to be undertaken without the assistance of a seasoned Orange County accident lawyer. Your attorney will identify how the other driver's actions or inactions led to the accident. This process is not as easy as it might sound.
It involves an extensive investigation, including interviewing witnesses, assessing police reports, and even getting help from an accident reconstructionist. You need a law firm that provides you with personal service and has the knowledge and resources to investigate the cause of your car accident thoroughly. They should also determine who is at fault and maximize your compensation.
Here are some negligent causes of car accidents that likely warrant a lawsuit:
All medical bills made necessary by the accident
Any future medical costs you will incur throughout your lifetime due to the accident
Lost wages, commissions, and employment benefits
Any reduction in your future income as a result of the accident (for example, if you are permanently disabled in the accident and unable to ever return to work)
Non-economic damages for pain and suffering and the loss of a spouse's companionship
Surviving family members have a separate wrongful death claim if a motorcycle rider dies from his or her injuries
Risky driving behaviors often lead to severe accidents, injuries, and even deaths. The carelessness or poor driving habits of another driver is sometimes not the only reason that accidents occur. Other factors can lead to devastating accidents such as:
Defects of the motor vehicle or its parts: In this circumstance, the manufacturer of the car or supplier of the part could be responsible for the injuries under product liability laws.
A mechanic: If someone improperly repaired the car and caused an injury, they could be held liable. It must be proven that their improper repairs led to the accident.
An intoxicated driver: A bar, bartender, or social host may be liable for serving a minor guest who gets behind the wheel of a vehicle and causes an injury.
If the accident was partially or wholly the fault of a person, who was not directly involved in the car accident itself, proving negligence can be tricky. If a car malfunctioned, causing an accident, an automotive industry expert would be needed to testify as to how the car part was inherently defective and led to the accident.
When you hire a car accident lawyer Orange County CA, they will retain the experts necessary for your specific case. In this case, your claim would be against a large corporate manufacturer. They will have a large legal team with insurance carriers who will defend them. Shouldn't you have competent legal counsel on your side? You need an auto accident attorney near Orange County that isn't afraid to take on large companies, attorneys, and insurance companies.
Auto Insurance Requirements
Accidents can still happen, even if every driver takes the proper precautions and uses reasonable care while driving. Recognizing this, California requires that all Orange County drivers have auto insurance to operate a vehicle legally. California is an at-fault state, meaning that car insurance pays for damages you cause to other motorists up to your policy limits.
California mandates that drivers purchase and maintain least the following minimum auto insurance coverage:
Bodily injury liability coverage: $15,000 per person, up to $30,000 per accident
Property damage liability coverage: $5,000
Drivers can also purchase additional coverages. For example, uninsured motorist coverage, which helps pay for damages if you are hit by a driver who does not have insurance. This coverage can be waived. If you choose to carry this coverage, the minimum uninsured motorist coverage is:
Uninsured motorist bodily injury coverage: $15,000 per person / $30,000 per accident
Uninsured motorist property damage coverage: $3,500 minimum
This was a sad and tragic case in which our client was paralyzed after being struck by a distracted driver. The maximum policy settlement was 5.25 million and we were able to settle for the full amount. In addition, we were able to add additional workers' compensation benefits from our client's employer, as he was working at the time of the incident. The parties agreed to settle our client's workers' compensation claim for $2.5 million.
This was a sad and tragic case in which our client was paralyzed after being struck by a distracted driver. The maximum policy settlement was 5.25 million and we were able to settle for the full amount. In addition, we were able to add additional workers' compensation benefits from our client's employer, as he was working at the time of the incident. The parties agreed to settle our client's workers' compensation claim for $2.5 million.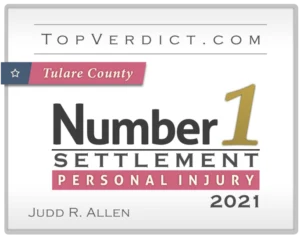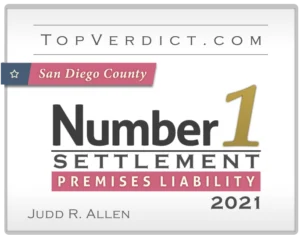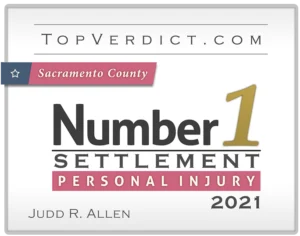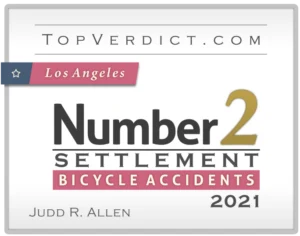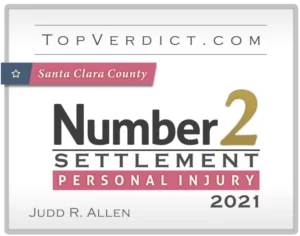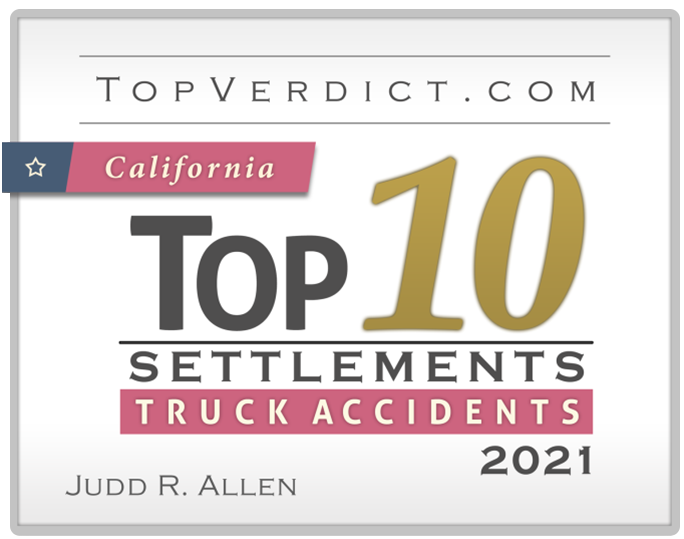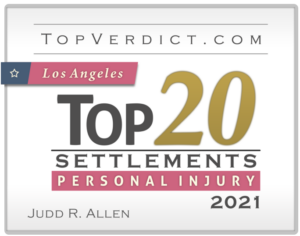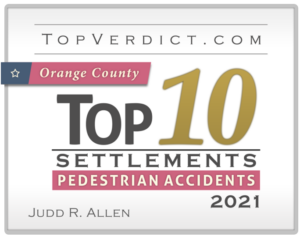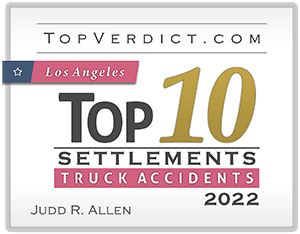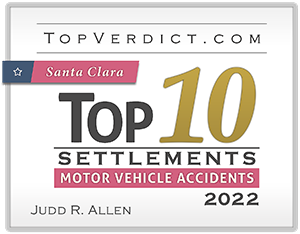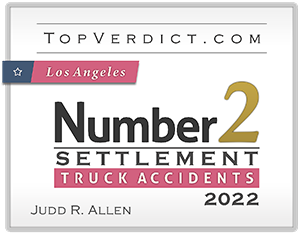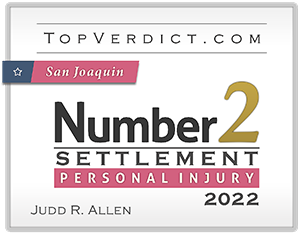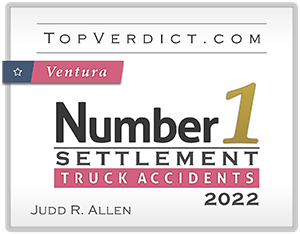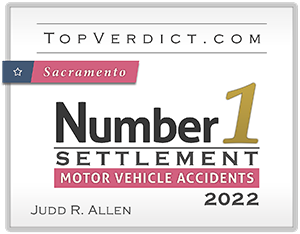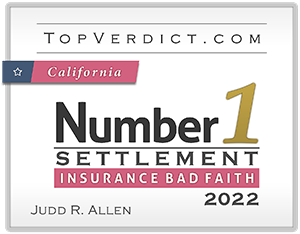 After the Car Accident FAQ
1
What Should You Expect After a Car Crash?
Many accident victims have never experienced a severe injury related to a car crash before. They may be in shock and not know what to do or what to expect after an accident. Here are some critical steps to remember after you have been involved in a motor vehicle crash:
Seek Medical Attention— Your health and well-being are priorities when an accident occurs. Several things could happen right after an accident. Some examples are taking an ambulance to the hospital, being airlifted to a hospital, driving yourself to the emergency room or urgent care, or making an appointment with your doctor. What happens depends on the specific circumstances and severity of the accident. It is crucial to have a doctor diagnose and begin treating your injuries as soon as possible after they occur. Seeing a medical professional is best for your health and documenting your injuries for your claim.
Contact an Orange County Car Accident Lawyer – After your injuries are stabilized, your next step should be to contact a well-versed Orange County car accident attorney as soon as possible. Our reputable California firm will listen carefully to your account of the accident, begin an investigation, and help you determine what rights and options you have at this time.
File an Insurance Claim – More often than not, the first step for your Orange County car accident lawyer is to file a claim against the insurance company of the negligent driver or company who caused your accident. Insurance companies are notoriously problematic when it comes to the management of injury claims. They will deny their client's liability, challenge your injuries and damages, stall any payouts, and offer settlement amounts that will rarely cover your losses. We know how to deal with insurance companies to recover the compensation necessary for our clients to receive justice.
File a Personal Injury Claim in court – If an insurance claim does not adequately compensate all your losses, your car accident lawyer in Orange County can file a personal injury lawsuit in California civil court. There are many phases of the litigation process, including:
Pleadings
Discovery
Settlement negotiations
A jury trial (in some cases)
You always want to be represented by a highly experienced litigator if your claim needs to be taken to court.
2
What if I am Partially at Fault for the Car Accident?
Under California's comparative negligence law, you can receive compensation for damages, even if you are partially at fault for the accident. However, keep in mind that California courts will decrease your monetary award based on your percentage of responsibility in the wreck. For instance, if you are 25 percent responsible for your accident, and your claim is worth $100,000, you will still receive $75,000. The higher your percentage of fault is, the less you will recover for your damages.
3
How Long Do You Have to File a Car Accident Lawsuit?
In California, an injured individual has two years from the date of their accident to file a legal claim. This deadline is commonly referred to as the statute of limitations. If your claim happens to be for property damage of your vehicle only and not for injuries, you have three years from the date of your accident.
4
Who is Liable for a Rear-End Accident?
In most cases, if you are hit from behind, the driver who hits you is responsible for your damages. No matter why you were stopped, the driver following you should always leave enough space to stop safely without hitting you. They are responsible for maintaining a safe distance; you cannot control that.
Sometimes this is not the case, however. For example, if both of your brake lights were out or faulty, and the driver rear-ended you, comparative negligence would come into play.
5
I Have Car Insurance, Why do I Need an Orange County Car Accident Attorney?
Ideally, your insurance company or the insurance company for the at-fault driver should promptly provide you with fair compensation for your injuries. Unfortunately, we do not live in an ideal world.
Most of the time, insurance companies do not function this way. They are out for themselves only, saving as much money as possible by paying you as little as possible for your damages. They do not have your best interests in mind. 
However, when you hire a compassionate car accident attorney in Orange County, you have an advocate. One who will work tirelessly to ensure that you are treated fairly by all involved insurance companies. One who will maximize your chances of receiving the full value of your losses.
6
Should I Accept the Settlement Offer I Already Received?
Insurance adjusters are often quick to swoop in and offer you a low-ball settlement. While you might be relieved to receive an offer so soon after your accident, it is highly likely that the offer you receive is far less than what your claim is worth. You should never accept any offer, no matter how lucrative it might seem. First, you should speak to Arash Khorsandi and his award-winning car accident lawyers in Orange County, CA, at Arash Law. 
If you accept this offer, your claim is over. You cannot go back and change your mind or decide to file a lawsuit instead. You can't sue even if you find out you have more damages than you initially thought you did.
7
My Car Accident Injuries Put Me Out of Work, How do I Pay a Lawyer Now?
Many injured victims shy away from speaking to a car accident attorney in Orange County due to a lack of financial resources, especially at such a financially insecure time. This fact is devastating to our team. We want everyone to get the legal help they need to recover compensation for their injuries. The last thing you need to worry about after an accident is paying for an attorney's services.
As such, we take all of our cases on a contingency fee basis only. Do not bring your checkbook or credit card to our office; we charge you nothing until we successfully settle your case to your liking or win a court award on your behalf. Then we receive payment from those monies. We will cover all upfront expenses to remove the financial burden during your recovery.
Hurt in an Accident? Call an Experienced Accident Lawyer Today
Sometimes injured victims shy away from contacting an Orange County accident lawyer because they do not have the money to retain a lawyer to represent them. You can leave your checkbook at home. All of our clients receive our 'No Win, No Fee' guarantee. We know that not having the money upfront to get the legal help you need will keep you from receiving the compensation you deserve. As such, we take on the financial risk. Unless we settle your case or obtain a court award on your behalf, you owe us nothing.
As the best car accident lawyers in Orange County CA, we help injured clients in many cities including Aliso Viejo, Anaheim, Buena Park, Dana Point, Fullerton, Garden Grove, Huntington Beach, Irvine, Laguna Beach, Mission Viejo, Newport Beach, San Clemente, Stanton, Villa Park, Westminster, and Yorba Linda.
Call the Best Orange County Accident Lawyer Today
Our outstanding firm has recovered more than $500 Million in settlements or court awards for our injured clients. With over two decades of experience, our law firm has the knowledge, resources, and expertise to obtain the best possible results in your case. Call Arash Law led by Arash Khorsandi, Esq. today at (888) 488-1391 or complete our online form to book your free car accident consultation.