What Do I Do After a Car Accident?
A car accident is a terrifying experience. Many injury victims have not been involved in a car accident before and do not know what to do. Because of this, the whole experience can be overwhelming. The experienced injury lawyers at Arash Law are here to answer this critical question: What do I do after a car accident? Our accident lawyers have helped many auto injury victims protect their health and legal rights. Learn more about what to do after a car accident so you can be prepared for the unexpected. 
Make Sure Everyone is Safely Out Of The Path Of Oncoming Traffic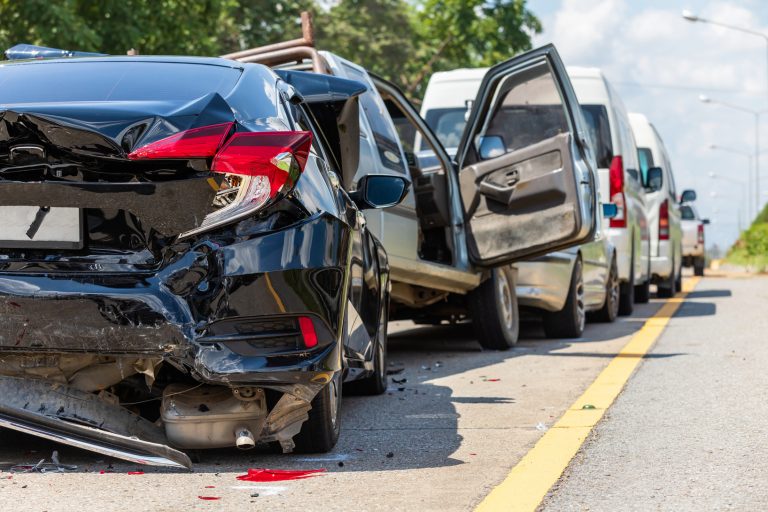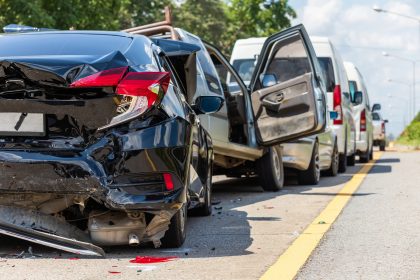 First and foremost, everyone involved in the accident must get out of the path of oncoming traffic. Many auto accidents result in secondary collisions from "rubberneckers." These drivers watch the accident scene instead of paying attention to the traffic around them.
If another accident occurs, you want to be as far away as possible. Find a safe place off the side of the road, far away from traffic. If your car is not driveable, just leave it where it is, and walk to a safe spot away from traffic. You do not want to be in the vehicle if another car hits it. Other drivers, passengers, bicyclists, scooter riders, pedestrians, or motorcycle riders might need assistance getting out of the way of traffic.
If you are able, help anyone who needs it. If you are unsure whether someone can be moved safely, call 911, and ask whether you should move the victim. The dispatcher will advise you on how to move the injured party safely or whether you should wait for emergency medical services to arrive. 
Call 911
Even if you are not sure whether anyone is injured in the accident, it is still important to call 911. Emergency medical technicians have the training to determine whether someone is injured. They are also trained on how to move car accident victims without making their injuries worse. Do not guess and make anyone's injuries worse. Get the help you need right away.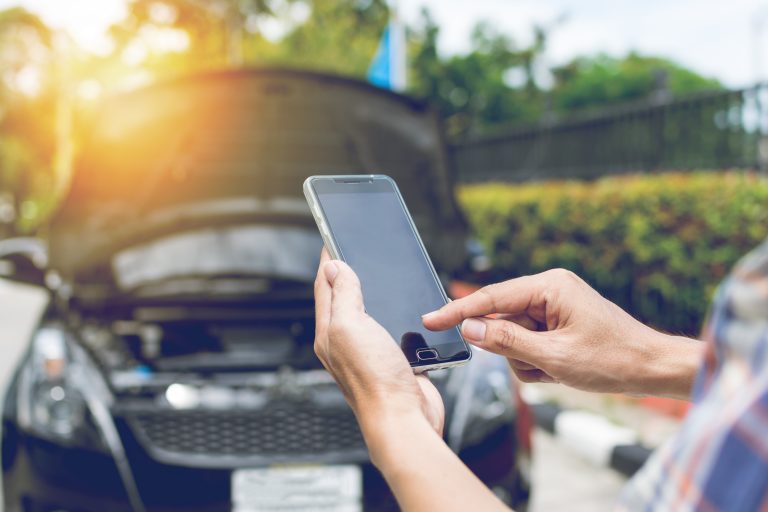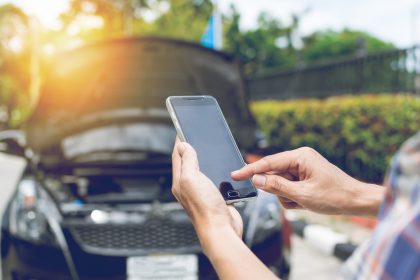 Even if no one has been injured, it is still important to call 911. Law enforcement will help document the scene and exchange insurance information. Doing this also helps to protect your legal rights.
The police report is likely the most persuasive piece of evidence insurance companies use in processing injury claims related to car accidents. Officers can also take photos and measurements and gather other evidence that may help your lawyer prove your case. A law enforcement officer can also determine if any crimes have been committed.
If you were the victim of a reckless driver, an impaired driver, or a hit-and-run driver, evidence of this crime would be critical to your injury claim. Only an officer can cite drivers and make arrests for these crimes. Sometimes in a minor fender bender case, it might be obvious that no one was injured, and no one has been driving under the influence.
It would be best if you still had law enforcement respond to the scene in order to protect your legal rights.  The other driver might ask if you can "just take care of it" or not involve anyone (such as the police or insurance companies that enforce your legal right to compensation).  Handling the situation this way only protects the negligent driver – not you. You could hurt your legal right to compensation by trying to help the other driver out.
Do not do this. Call the police on any occasion where there is an accident. If the dispatcher determines that you do not need police to respond, that is fine, but be sure to make the call at least. 
Get Any Immediate Medical Attention That Is Needed
After an accident, there is a good chance that you will be injured. The EMTs and first responders can help you determine if you need to go to the hospital right away. If so, be sure to go, and do not worry about anything else. The officers will gather evidence at the scene and come to the hospital to take your statement. You do not need to worry about getting insurance information, or taking photos, or anything else.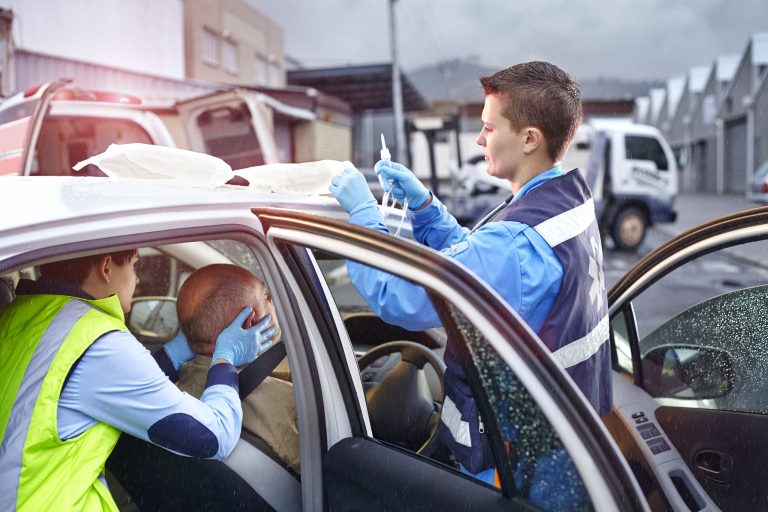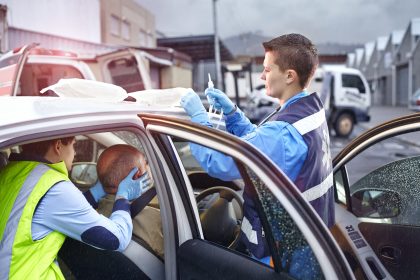 Listen to your body. If anything feels wrong, you need to get it checked out by a medical professional. Only a doctor, physician's assistant, or other licensed providers can determine if there is something wrong with your body.  
Many accident victims are worried about the cost of an ambulance ride, and in many cases, this is a valid concern. Here in California, even a short ambulance ride can cost a thousand dollars or more, and there will likely be a few thousand more dollars in medical bills at the hospital.
A negligent driver is legally obligated to pay you for these costs. Your injury lawyer will help figure out the best way to get these medical bills paid. But if you don't go to the hospital when you need to, you could make your injuries much worse. Not getting a professional evaluation could make it difficult to negotiate the value of your personal injury claim.
More importantly, it could cost you your life. Some life-threatening injuries, like brain injuries and internal bleeding, are not apparent right away. If you go to a hospital and a doctor is able to diagnose these injuries right away, you can get treatment in time to save your life.
But if you wait to go to the doctor, it could be too late. Do not delay necessary medical care out of concerns about what it will cost. The experienced injury lawyers at Arash Law have helped many, many injury victims get reimbursement for the medical care they needed as a result of a car accident.  
Speak Only to Law Enforcement Officers About the Accident
It is a natural instinct to start talking about the accident as soon as it occurs. Unfortunately, even statements you blurt out in the heat of the moment can be used against you. Something as simple as "I didn't see you!" can be twisted by the defendant's insurance company to try to prove that you were at fault for the accident.
Because of this, you want to find an injury lawyer as soon as possible. But before you do, do not discuss what happened. You can ask if everyone is all right or if anyone needs medical attention. Be sure that everyone is safe on the accident scene, but do not discuss what happened or who was at fault. Simply get the other driver's insurance information and let your car accident lawyer handle the rest. 
It is okay to speak to law enforcement officers about what happened. They are investigating the accident to determine what happened. The insurance companies usually accept the results of a police investigation because the police are considered a neutral third party. The police will ask you to make a statement about what happened. You might also be asked to draw a diagram.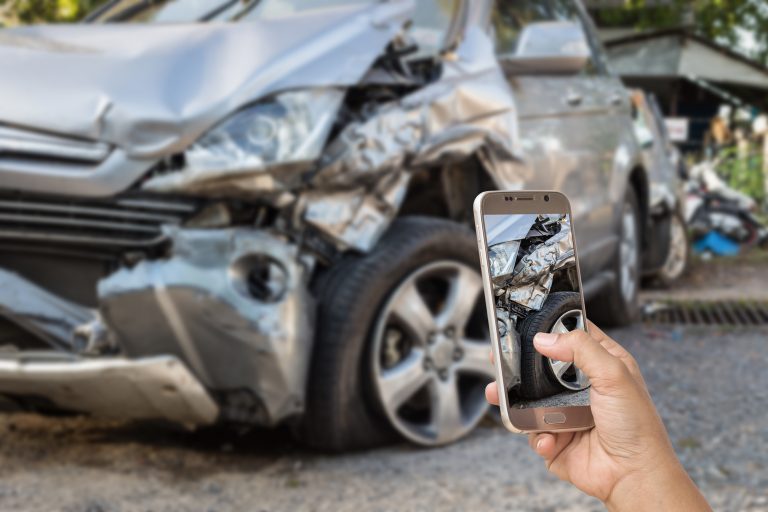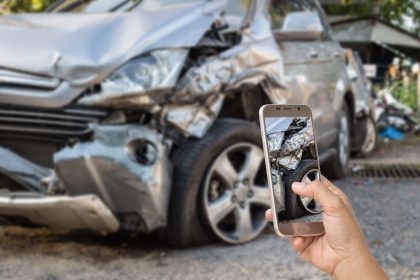 All of this is okay. If possible, try to get the officer's information or find out how you can access their report once it is ready. (This usually takes a few days after the accident.)
If Possible, Gather Evidence
You might be able to take photos or videos of the accident scene. If you can safely do so, feel free to gather this type of information. It can be useful to your injury lawyer later. But do not delay medical care in order to photograph the accident scene.
Be sure that you are safely out of the way of traffic before you start taking photos or videos on your cell phone. And if you cannot get evidence at the accident scene, that is okay. The police investigation will help your lawyer prove what happened to cause the accident. 
Go To an Emergency Department or Urgent Care
You might feel okay after a car accident. Feeling that way is fairly common: the adrenaline rush of the accident can put you in a state of shock, where you are so focused on what happened and staying safe that you do not yet feel the physical impact the accident had on your body. There are also some injuries that simply do not show up right away.
Whiplash is common, and it does not usually show symptoms until hours after the accident. A slow internal bleed might not show signs for hours until your blood pressure starts to drop. The point is that you do not know what is happening to your body immediately after an accident.
For this reason, it is so important to see a doctor as soon as possible after an accident. Find an urgent care facility or emergency department near you. Even a simple examination will help find any latent injuries and determine you need medical care.
Again, a negligent defendant is obligated to pay for these costs, so your lawyer can help you determine how to get these bills paid. Do not put off getting necessary medical attention because of the cost.
Find a Car Accident Lawyer As Soon As Possible
As soon as the defendant's insurance company is notified that you have a lawyer, they are no longer allowed to contact you about the accident. Doing this protects you from accidentally saying something to the other side that could hurt your case. Because of this, it is so important to find a car crash lawyer as soon as possible.
The longer you go without an attorney, the less protected your legal rights are. Your lawyer will also guide you on other things you should or should not do (such as posting information about the accident on social media, which could potentially also hurt your case). The auto accident lawyers at Arash Law can help guide your first steps after a car accident.
Follow Through With All Treatment Recommendations From Your Providers
It is absolutely critical that you follow up on all recommendations from your medical providers. If the urgent care facility asks you to follow up with your primary care doctor, do it! If your primary care doctor recommends physical therapy, do it! If your physical therapist recommends that you come back for a few more sessions, do it!
It is essential to be able to document that all your medical bills were due to recommendations from qualified medical providers. It is also essential to be able to demonstrate that you followed all their recommendations and did not make your own injuries worse by ignoring a doctor's orders.
Insurance companies sometimes try to make lowball offers because you didn't follow through on your treatment recommendations. They could say that you are what caused your pain and suffering to worsen – not their client's negligent driving. Do not give the insurance company an opportunity to get out of paying you fair compensation for your injuries and losses. 
Be Prepared For a Lengthy Claims Process
Some car accident cases are simple and straightforward. If the insurance company agrees that their driver was at fault and makes a settlement offer that your attorney considers fair, it is possible to wrap up your car accident case within a matter of weeks. But there are many, many cases that get delayed for a variety of reasons.
The insurance company might try to say that you were partly at fault for your own injuries. They might make a lowball offer and refuse to increase it to a value that fairly compensates for all your injuries and losses. There might be other complicated legal issues – like a defective vehicle that caused the accident.
All of these issues can delay your case by months. Some cases take years to go to trial. Be patient. If you are too quick to settle, you could be walking away from thousands of dollars that you are owed for your injuries.  
Experienced, Aggressive Car Accident Lawyers For All California Injury Victims
The best traffic accident lawyers in California are right here at Arash Law. You don't have to spend hours searching online for a "car accident lawyer near me" – our skilled injury attorneys have decades of experience. We have collected over 200 million dollars for clients across the state. Our skilled legal team serves clients in Los Angeles, San Francisco, Riverside, San Jose, San Diego, Sacramento, Sherman Oaks, and throughout California. Clients all across the state trust our team to protect their legal rights. Call (888) 488-1391 or complete our online intake form to schedule your free consultation so we can fight hard for you, too. The sooner you have an experienced car accident lawyer on your side, the better protected your legal rights will be.