Salinas

Personal Injury Lawyers
with over $400 Million Recovered in Compensation for Injury Clients.
You May Be Entitled To Compensation

Salinas is a beautiful California city located in Monterey County. It is large, with approximately 163,542 people, per the 2020 Census report. Salinas is located about eight miles from the Pacific Ocean. Residents can take advantage of the city's location to establish their businesses and other industrial deals close at a location that allows them to care for their governmental needs.
Despite what makes Salinas a wonderful place to live, the Californians that call this city home are exposed to dangers every time they use the road. Drivers, pedestrians, bicyclists, and other motorists face unique challenges as they travel around Salinas. If you get into a traffic accident in Salinas, California, you need an attorney to help you protect your legal rights.
Our injury lawyers in Salinas have the experience you need to maximize your potential compensation after a car crash or any personal injury matter. We have decades of experience getting our clients the compensation they need to recover fully after an injury. We have collected over $400 million in compensation for Californians who trusted us to assist them after their accidents. We want to help you, too.
Call our Salinas personal injury lawyers today at (888) 488-1391 to schedule a free case evaluation with no obligation anywhere in California.
Mild Traumatic Brain Injury
December 2016: $22M+ verdict in a mild traumatic brain injury case. The entire details of the case can be found in the public record filings by the defendant entity that sued its defense.
– 
BRIAN BEECHER
Accidents Facts in Salinas
Drivers, pedestrians, bicyclists, and other motorists in Salina face unique obstacles when using the roads. Travelers in Salinas must overcome defective products, dangerous property conditions, animal attacks, and other hazards. What follows are other facts about Salinas traffic accidents:
The Office of Traffic Safety reported that Salinas ranked 29th out of 58 cities for overall traffic safety.
705 Salinas citizens were killed or suffered an injury in a traffic crash, according to the Office of Traffic Safety's newest data.
Salinas has a high number of traffic accidents that involve alcohol-impaired drivers. Salinas ranks 23rd out of 58 cities, according to the newest report from the Office of Traffic Safety.
There were 83 people killed or severely injured in an accident in Salinas caused by an impaired driver.
Twenty-nine people involved in a bicycle accident in Salinas died or suffered severe injuries, according to the Office of Traffic Safety.
Salinas has fewer motorcycle accidents than surrounding cities. It ranked 40th out of 58 cities studied in overall safety for motorcycle accidents.
If you have been the victim of a car crash in Salinas, call our legal team. We have decades of experience helping injured people across California get the compensation they need, and we want to help you, too. Call us at (888) 488-1391 to schedule a free no-obligation consultation. We look forward to hearing from you.
Car crashes and other personal injury cases are caused by the negligent action or inaction of a person or business. Negligence is a legal claim that has four elements. The accident victim must prove each element of negligence to win their case. What follows are the elements of negligence.
To receive money for your injuries, you must prove that the defendant owed a duty to you. Everyone that uses the roads in Salinas must act with reasonable care. If a motorist is on the road, they owe you a duty to act as a reasonable driver. For example, every driver has a duty to obey traffic lights and signals.
A breach of duty happens when a motorist fails to act reasonably. A driver breaches their duty to operate their vehicle safely, for example, if they speed, run a red light, fail to obey traffic signals, etc. Failure to properly maintain a vehicle can also breach a driver's duty to act reasonably. If a driver knows that their brakes need service, chooses not to fix them, and subsequently causes an accident, proof of their failure to maintain the vehicle can prove negligence.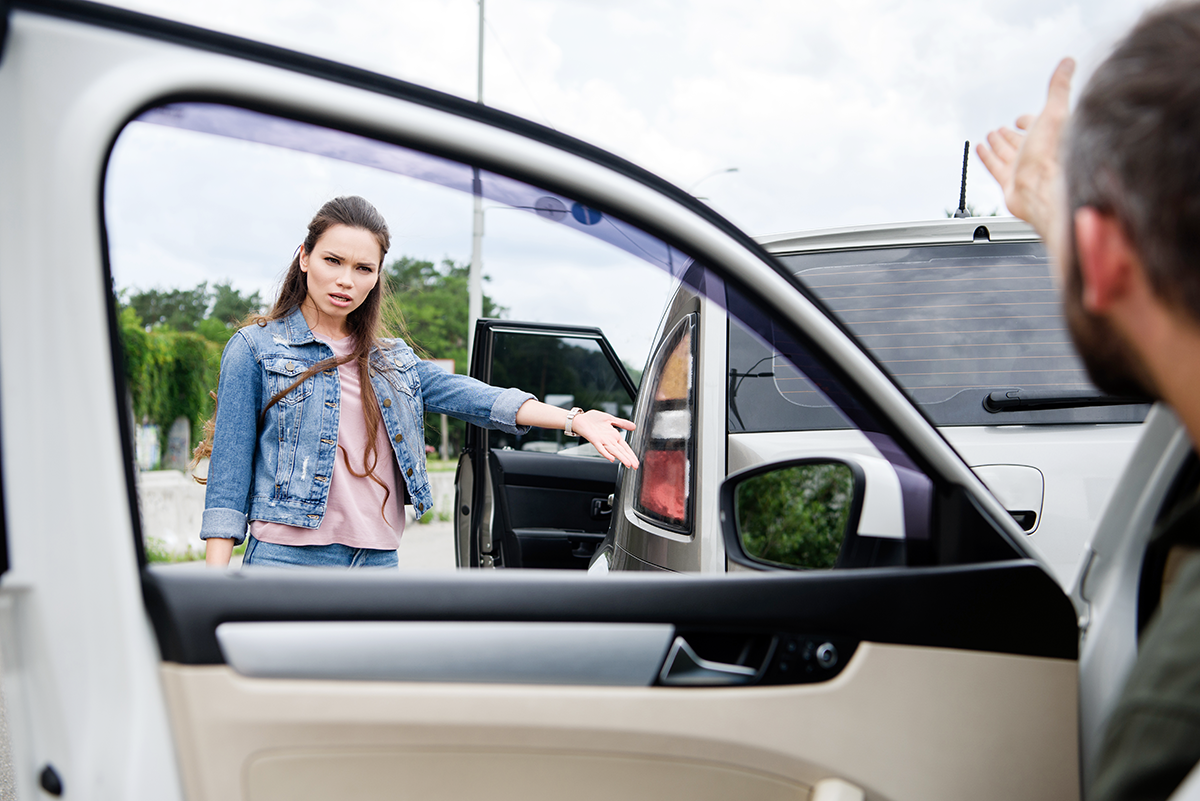 Emperatriz Ayala
My husband had an accident 2 years ago, a 85 years old man hit him, the Arash law group works very well on my husband case that took 9 month and he won the case and my husband was happy with the results. A year later I got into an accident as well and I'm still waiting in my case is almost resolving and it's 9 months already. This people knows the law and they do their job right to help you out in getting the most for you to fight on your behalf. I strongly recommend the Arash Law firm they do things right in a efficient and professional manner.

Chris Zavala
Had a great experience with all the people at Arash law. Long story short was in a bad car accident. It was overwhelming and the whole process was a lot, but they kept me in the loop. They answered all my questions and gave me great advice. Couldn't be any happier. Would definitely recommend anyone looking for a personal injury lawyer. They'll guide you through the whole process!

Jill Smith
Having Arash Law handle my auto accident was the best decision I could have made. Everyone I interacted with was kind, professional and detail oriented. I am extremely happy with the outcome and would recommend them highly.

Joseph R. Porter
From start to finish, Arash Law firm is there every step of the way with close, constant, personal contact and attention. I never knew a Law firm could actually care so much for me as a person and what I was personally going through as well as the settlement I was going to recieve once my case was finally completed. Thank you to everyone at Arash Law for your ongoing support and communication. You are the ONLY firm I will ever recommend to someone who is need of a great attorny.

Monica Parra
I had an excellent experience with Arash Law. I will definitely recommend to my family and friends. I interviewed a few firms before deciding to work with Arash Law. What made my experience excellent was (i.e. head attorney being accessible to talk to and he answered all my questions and concerns, sensitive and thorough personel who completed in home intake & follow up process, being connected immediately to quality Physicians who addressed my injuries and recovery process, clear contract-read throughly to ensure its something you can commit to). Being in a car accident is a traumatic experience and I had a sense of peace knowing Arash Firm was walking with me throughout the whole process. Thank you Arash Firm for all your hard work and help. I am so grateful and appreciative for you all! 🙏 With Gratitude, Monica Parra
You must prove that the other driver caused your injuries. You must show that the other driver's actions directly caused your injuries, which is usually straightforward. If a car rear-ends you, for example, the other driver likely caused the accident and, therefore, your injuries. However, sometimes causation can be challenging to prove. An experienced accident attorney can help you prove causation to prove your case.
You must prove injuries to win a negligence case. Sometimes people get into a car accident but can't prove they suffered any damages. Rarely a person involved in a car accident cannot prove damages simply because they do not have any. However, it is more likely that accident victims suffered an injury, but they cannot tie the other driver's actions to their injuries and prove damages, so they cannot recover from the at-fault driver. An experienced Salinas personal injury lawyer can help you build your case to prove that the other driver caused your injuries.
Challenges to Proving Fault
Accident victims that do not have an attorney can face an uphill battle when trying to prove fault. Our personal injury lawyers have spent decades helping accident victims in Salinas and across California prove their claims and recover money for their injuries. Every case is unique, and Arash Law headed by Arash Khorsandi, Esq. will put the attention and care required into your case, but some ways that we help clients prove their cases include:
Accident Reconstruction Data
It is easier for a judge or jury to imagine how an accident happened if they have a visual aid assisting them. Accident reconstructionists work to recreate an accident scene, including the moments right before the accident occurred, for the benefit of the parties and the fact finder.
If you do not have an attorney representing you, obtaining an accident reconstructionist can be difficult. Many accident victims do not know that they should hire a reconstructionist. Suppose you hire our legal team, you benefit from our relationships with experts, including accident reconstructionists, that help build your case and prove to the judge or jury that the other driver was at fault for the accident.
First responders, including the police, will be at the scene of the accident. A police officer will speak to you and the other driver, passengers, and witnesses if available. The officer will compile their findings into an accident report. The report will also contain the police officer's determination of which driver is at fault.
If the police officer finds that you caused the accident, you may face trouble proving otherwise with the insurance company and the court. Our talented Salinas personal injury lawyers will use other available evidence to prove that you were not liable for the car accident.
Photos and Physical Evidence
Pictures say a thousand words, which is why it is important to have photos and physical evidence after a car crash. This evidence helps build your case. In addition to accident reconstruction, pictures of your injuries and property damage help tell your story during negotiations with the insurance company and at trial. You will also want physical evidence like medical bills and records that show your damages.
With witness statements and other evidence, physical evidence will persuade a judge or a jury to side with you in your accident claim. Without photos and physical evidence, it is much harder to convince a fact finder that you suffered injuries and should receive compensation from the other driver.
Your attorney may want to speak to various witnesses to help build your claim. The type of witness used depends on what the attorney wants to prove. If your team is trying to prove that the other driver ran a red light and hit your car, your attorney will want to speak to an eyewitness to the accident. However, if your attorney wants to prove emotional trauma and change in your personality since the accident, they will want family members, friends, coworkers, or neighbors to testify. You can also testify in your case. You will provide robust evidence if you can give a judge or jury your first-hand account of the accident and how it affected your life.
After an accident, the other driver's insurance company will contact you and ask you for a written or recorded statement. It is best to never speak to an insurance company without first talking to your attorney. A statement you give to an insurance company becomes evidence referenced during the entire case. What you say after a car accident is crucial.
You should avoid admitting fault for the crash under any circumstances. Your attorney should speak for you. Our legal team knows how to effectively communicate with insurance companies and defense lawyers to bring your case to a satisfying conclusion without compromising any recovery to which you may be entitled.
Unrepresented clients have difficulty getting the compensation they deserve after a car accident. There is no reason for you to attempt to settle a case alone. Call our Salinas personal injury lawyers at Arash Law led by Arash Khorsandi, Esq. if you suffered an injury in an accident. We offer free case evaluations with no obligation. Call us today at (888) 488-1391.
Types of Compensation for Salinas Injury Cases
You might wonder what types of compensation are available in a car accident. Car accidents are personal injury lawsuits. Personal injury lawsuits aim to make the victim whole or put them back in the same position they were in before the accident happened. The compensation available in car crash cases includes what will make the accident victim whole again. Every car crash is unique, and the compensation available to you may not be applicable in another accident victim's case. Some common types of compensation available in car crash cases include the following:
Lost wages are available in car crash cases if your injuries kept you from working. Proof of lost wages is required. These kinds of damages are usually straightforward. If you miss work, show proof of the number of hours you missed because you were unable to work due to your injuries and salary. Lost wages can also include lost earning capacity.
Sometimes accident victims can continue to work after an accident, but not in the same industry. You might work at a desk job, but if you worked a physically demanding job before the accident, you might be entitled to the difference in salary.
Medical bills are a large part of the damages portion of a personal injury claim. You must get medical attention immediately after a car accident. You should see a doctor even if you do not think you were seriously hurt in the crash. Do not delay. The more time passes between the moment of impact and getting medical attention, the more difficult it is to prove that the crash caused your injuries. You may also be suffering from a condition that is not readily apparent to you. For example, you may need medical confirmation of a concussion or internal bleeding.
Pain and suffering damages are intangible. An accident victim receives pain and suffering damages to compensate them for the disruption to their life caused by the accident. The term "pain and suffering damage" refers to the effects of a car accident on your physical and mental health. Because pain and suffering damages are intangible, your attorney will rely on your witness testimony and your friends and family's testimony to prove these damages.
Loss of Enjoyment of Life
These damages are also intangible. An accident victim is awarded damages for loss of enjoyment of life if they suffer from depression or do not enjoy the same things that they did before the accident. Your attorney will speak to you about what you have gone through since the accident and decide how you want to present the case at trial. To maximize your compensation at trial, honesty with your attorney about what you are going through is essential.
The emotional trauma caused by an accident should be compensated. Emotional distress damages refer to the emotional harm that you suffer after an accident. Emotional distress can present as Post-Traumatic Stress Disorder. Our attorneys can help you prove your case for emotional distress.
Loss of Consortium or Loss of Personal Relationships
The impact of car accidents stretches beyond yourself. You can change after a car accident, which may leave your friends and family feeling like they lost their loved ones. An accident victim's spouse brings a loss of consortium claim. Loss of consortium claims exists to compensate a spouse for losing their spouse's companionship after getting hurt in an accident. Loss of consortium includes loss of time with your spouse, the inability to participate in activities you enjoyed as a couple before the accident, loss of ability to care for the children, loss of ability to have sexual relations, etc.
We Will Make Sure the Insurance Company Treats You Fairly
Insurance companies are notorious for trying to minimize or eliminate your claim after an accident. Insurance companies are for-profit businesses, and they want to protect the bottom line at any cost. It is important that you do not let your guard down if you choose to speak with an insurance company without an attorney, although it is inadvisable for you to do that.
Insurance adjusters are paid to poke holes in your story, so if they can find any leak, they will exploit it. You need an attorney to help you avoid common pitfalls that some unrepresented accident victims find themselves in.
Our Salinas personal injury lawyers know the tactics of the insurance companies and how to avoid them. If you choose our firm to represent you, you will benefit from our decades of experience getting our clients the compensation that they deserve. Some common strategies that insurance companies and adjusters use include:
Using your recorded statements against you

It is important that you never give a statement to an insurance company without speaking to an attorney first. Insurance companies are laser-focused on protecting their bottom line, so they may twist your words to avoid paying out a settlement.

Claiming that your injuries are your fault

If the insurance company cannot outright deny your claim, they will argue that you caused your own injuries. Our attorneys at our firm will fight back. We thoroughly investigate your claim and the facts of your case to present a strong argument countering the insurance company's assertions.

Watching your every move

Do not be surprised. Insurance companies are not above following you. The insurance company is looking for any sign that you can perform any physically grueling activity.

Stalking your social media

You should avoid posting about the accident on social media. The insurance company will search your name on social media and watch for pictures, posts, or comments related to the accident. If they find anything incriminating, they will use it against you.

Offering a quick settlement

The smoothest tactic of the insurance company is offering a quick settlement. Insurance companies know that this accident is likely to be your first. The insurance company will use your inexperience against you. It may be tempting to settle quickly, but you may be leaving money on the table.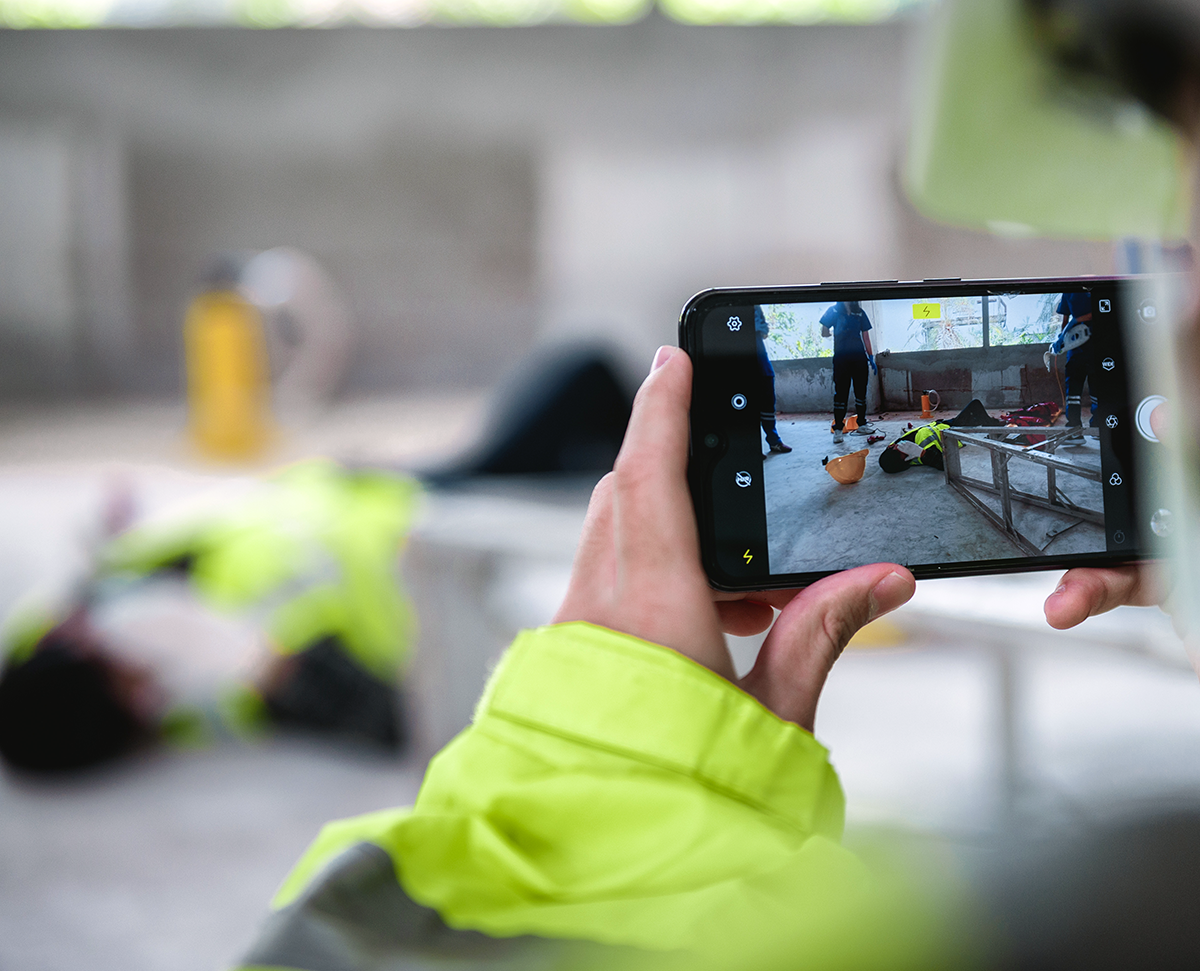 Our client was driving with his wife and son on a two-lane highway when a drunk driver crossed the double yellow lines, causing a head-on collision that claimed the life of a loving wife and mother.
– 
ARASH KHORSANDI
What Else Should I Know About Salinas Personal Injury Lawsuits?
In addition to the above information, you should have a few more facts in your back pocket if you have a personal injury claim. Of course, our talented attorneys at Arash Law founded by Arash Khorsandi, Esq. are here for you if you have suffered an injury in a car accident in Salinas, California.
Some common facts about personal injuries in California include: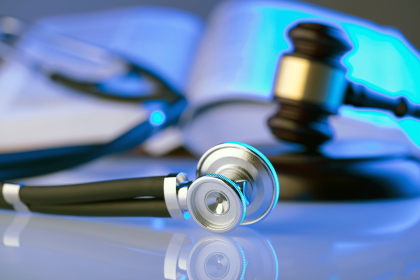 Arash is a great person and a great lawyer.
He keeps you up to date and takes the time to answer all and any questions you can have for him, no matter how long it takes, which I love...
Thanks for all the help Mr. Khorsandi!
I really appreciate your ability to explain things and help me understand the complex world of Law...
It was the best decision I could have made to call you guys first.
Thank you to the best lawyers of Arash Law for being so professional, kind, helpful and honest with me...
1
The statute of limitations for a car accident case in California is two years.
A statute of limitations is a deadline set by law that requires an injured person to settle their claim or file a lawsuit within a period set by law. The court will dismiss any case filed after the statute of limitations. If you think that you have a car accident claim in Salinas, do not delay. Call our injury firm for help filing your lawsuit immediately.
2
Personal injury claims start with negotiations with the insurance company.
If your claim can be satisfactorily settled with the insurance company, there is no need to file a lawsuit. Settlement helps save an injured person's time and helps them get their lives back to normal faster. However, that does not mean you should settle for less than your claim is worth. Our attorneys will help you determine if a settlement offer from the insurance company is the best result you can receive, and if it is not, we are not afraid to present your case at trial to get a better result.
3
There are many types of personal injuries other than car accidents.
For example, you are entitled to damages if you get hurt at work. Monterey County citizens work in some of the most dangerous industries that report the most significant number of workplace accidents. Those injury claims include:
Wrongful death
Slip-and-fall accidents
Premises liability
Bike accidents
Bus accidents
Scooter accidents
Auto accidents
Turo vehicle accidents
Rideshare vehicle accidents
Traumatic brain injuries (TBIs)
Spinal cord injuries
Pedestrian injuries
Dog bites and other animal attacks
Airplane, helicopter, and other aircraft accidents
Boating accidents
Big Rig accidents
Severe burn injuries
Motorcycle accident crashes
Train accidents
4
Even if you were partially at fault for a car accident, you might still recover for your injuries if you were not totally responsible.
Under California law, an accident victim must prove that the defendant was at least partially at fault. An experienced
auto accident attorney
can help you with your case if you believe you were partially at fault in a car accident.
5
You will most likely receive a payment from the insurance company if you win your case.
If the other driver does not have any insurance or not enough insurance to cover your injuries, then you may file a claim with your underinsured or uninsured motorist policy.
Schedule a Free Consultation with a Personal Injury Lawyer in Salinas
Arash Law are experienced and qualified Salinas' personal injury lawyers led by Arash Khorsandi. Our legal team knows that protecting the legal rights of accident victims in Salinas is important. If you are suffering from an injury after an accident that was not your fault, call us today at (888) 488-1391 to schedule a free consultation.