with over $500 Million Recovered in Compensation for Injury Clients.
You May Be Entitled to Compensation

Record-Breaking Injury Lawyers

Turning Injured Victims Into Victors in Lincoln, California
Even in the serene streets of Lincoln,California where daily routines often feel unhurried, accidents can emerge from life's blind spots, catching us off-guard. Injuries can turn life upside-down in an instant. If you want to know your options for financial recovery, you can lean on our Lincoln injury lawyers. Just call Arash Law at (888) 488-1391 – we're here to help you.
Lincoln is a city just northeast of Sacramento in California that saw its population increase 282 percent between 2000 and 2010, making it the fastest-growing city of more than 10,000 people in the United States. The 2020 United States Census reported that Lincoln had a population of 50,649 as of July 1, 2021.
The Lincoln population is 52.0 percent female, 26.9 percent of residents were 65 years of age and older, 23.3 percent were under 18 years of age, and 5.6 percent were less than 5 years of age. The population includes 69.2 percent of people being white alone, not Hispanic or Latino, 18.9 percent being Hispanic or Latino, 8.0 percent being two or more races, 6.6 percent being Asian alone, 1.0 percent being Black or African American alone, and 0.4 percent being American Indian and Alaska Native alone.
The opening of the Thunder Valley Casino Resort hotel and casino in Whitney near Lincoln in 2003 saw a performance by the Eagles. In 2006, the National Civic League named Lincoln an All-America City, making it the only California city to be named an All-America City. 
As much as Lincoln has grown in recent years, the increase in residents has also led to an increase in traffic accidents. 
If you suffered serious injuries or your loved one was killed in an accident in the greater Placer County area and need legal assistance, you will want to call our law firm at (888) 488- 1391 to discuss your case with one of our dedicated Lincoln injury lawyers. Arash Law, founded by famous attorney Arash Khorsandi, Esq., knows how to get real results in these types of cases and makes every effort to ensure that people can get all of the help they need and deserve.
A farm worker, suffered multiple broken bones and other orthopedic injuries resulting from an auto accident where the defendant driver attempted to make a left turn in front of our client in heavy fog.
– 
ARASH KHORSANDI
Traffic Accident Statistics in Lincoln, California
According to the California Office of Traffic Safety (OTS), Lincoln had 67 fatal and injury crashes in 2020, including seven accidents involving motorcycles, three involving pedestrians, and seven involving bicycles.
The agency also reported that Lincoln had 75 fatal and injury accidents in 2019, 82 fatal and injury accidents in 2018, and 76 fatal and injury accidents in 2017. The bottom line remains that the city averages more than one of these accidents a week.
OTS rankings indicate Lincoln was 74th out of 106 cities in terms of fatal and injury accidents, but the city ranked 40th out of 106 when it came to motorcycle accidents. It also ranked 47th for hit-and-run accidents, 44th for accidents involving bicyclists less than 15 years of age, and 46th for drinking drivers less than 21 years of age.
The Placer County Local Roadway Safety Plan stated that Placer County had 447 traffic collisions in 2019, which was lower than the previous year, and the county's overall collision trend saw a decrease every year since 2015. Recent safety projects in the area included widening Auburn Folsom Road to four lanes, adding Class 2 bike lanes on both sides, and adding Class 2 bike lanes on both sides to East Roseville Parkway, Eureka Road, and the Bell Road Widening.
The Placer County Local Roadway Safety Plan also reported that the highest concentration of traffic collisions in Placer County was along Douglas Boulevard and California State Route 49 (CA 49 or SR 49). The 189 injury collisions reported in 2019 were the fewest in the five-year period and represented a 20 percent decrease from the prior year as well as being 48 percent less than the high in 2016.
The report noted that there were 29 fatal collisions between 2015 and 2019, with improper turning, driving under the influence (DUI), and unsafe speeds being common contributing factors. According to the safety plan, the six fatal accidents in 2019 had a cost per collision of $6,655,420 and a total cost of $39,925,200, the 26 disabling injury crashes had a cost per collision of $358,500 and a total cost of $9,321,000, the 75 non-incapacitating injury crashes had a cost per collision of $131,100 and total cost of $9,832,500, the 82 possible injury crashes had a cost per collision of $74,500 and total cost of $6,109,000, while property damage only crashes had a cost per collision of $12,200 and total cost of $3,147,600, with all crashes having a total cost of $68,335,300.
Kinds of Injury Cases Lincoln Injury Lawyers Handle
The Lincoln injury lawyers at Arash Law, managed by Arash Khorsandi, Esq., have won over $500 Million for many kinds of severe injury and wrongful death cases. Some of the most common accidents include, but are not limited to:
18-wheeler accidents
big-rig accidents
boat accidents
bus accidents
charter plane crashes
commercial vehicle accidents
train accidents
taxi accidents
traumatic brain injuries
dog bite cases
burn injuries
birth injuries
employment discrimination
chemical exposure
crane accidents
construction accidents
cruise ship accidents
delivery truck accidents
dog bites
dump truck accidents
elder abuse
elevator accidents
farm accidents
food delivery accidents
heavy machinery accidents
helicopter crashes
Lyft, Uber, and rideshare accidents
childcare injuries
mesothelioma
nursing home abuse
premises liability
slip-and-fall accidents
wrongful death
Our Lincoln injury lawyers work very closely with our clients and create lasting relationships with the people we serve. The legal team at Arash Law, under the management of Arash Khorsandi, Esq., understands how difficult these kinds of claims can be for most people but takes the time to make sure every single person understands their rights and how to exercise them.
800+ Real Client Reviews Verified by Google
What Sets Arash Law Apart from The Rest?
Different personal injury lawyers in California have different ways of handling cases, and some attorneys may prefer to keep their clients at something of a distance. Spearheaded by Arash Khorsandi, Esq., Arash Law operates much differently as we want to be very close to our clients and will take the time to really understand their cases and everything they are dealing with.
Our personal injury lawyers in Lincoln, California are going to take the time to sit down with you in person and really get you to explain to us everything that is happening with your case. When a person does not have the ability to come to our office, we can make arrangements to visit them in their home or hospital room.
You will need to understand that we will not rush just to reach a resolution in your case unless that resolution actually provides the justice you are seeking. Many cases can stretch out over several months or possibly years, and we will be committed to seeing your case all the way through to the proper end.
Many personal injury cases ultimately result in insurance companies agreeing to settle cases because no insurer wants to bear the high costs of having to take a case to trial. Should your case actually go all the way to trial, then we can represent you in court and will know how to fight to see that you can achieve a sizable award.
The Importance of the Statute of Limitations
The statute of limitations is usually a law passed by a legislative body that sets a maximum amount of time after an event for which legal proceedings can be initiated, and both criminal and civil cases in California have their own statutes of limitations. The Judicial Council of California notes that personal injury cases typically have a two-year limitations period, although cases in which injuries are not discovered right away will mean a person has one year to file a case after an injury is discovered.
One major exception to the general personal injury rule relates to claims against government agencies, in which case people must first file a special claim called an administrative claim with a government office or agency before an individual can file a claim in court. When a claim relates to personal injury or personal property damage, a person must file an administrative claim within six months of the date of their injury.
After a person files a claim, the government will have 45 days to respond. If a government agency denies a claim during the 45 days, a person has six months to file a lawsuit in court from the date a denial was mailed or personally delivered, but a person has two years to file from the day the incident occurred when they do not receive a rejection letter. 
There are also several situations under which the statute of limitations may be "tolled," meaning the limitations period is suspended for a period of time. Accident victims being minors is one of the most common reasons for tolling the statute of limitations as a minor will have the same amount of time to file as soon as they turn 18 years of age, but other common causes of tolling the statute of limitations can include people being insane, out of state, or in prison.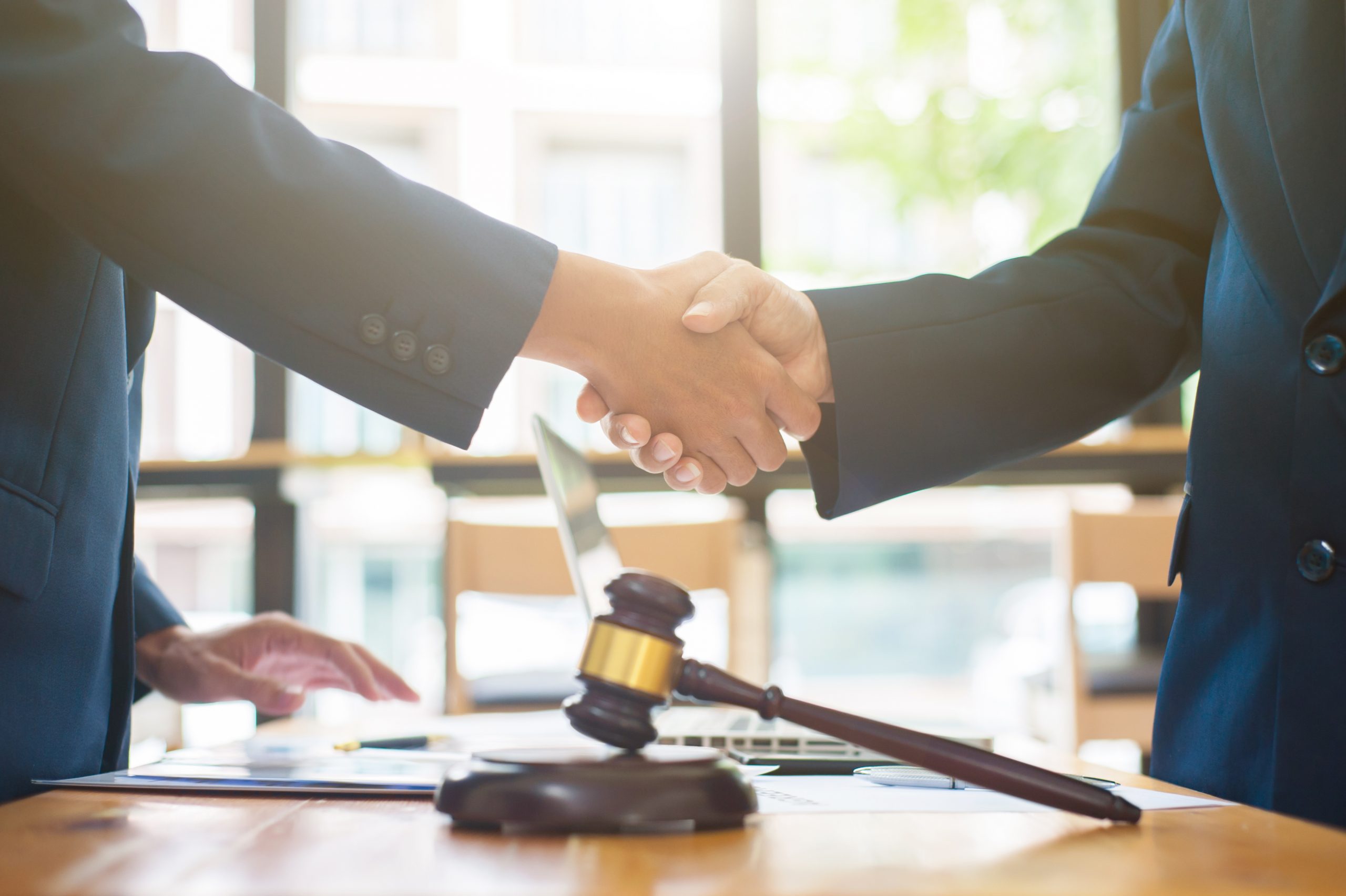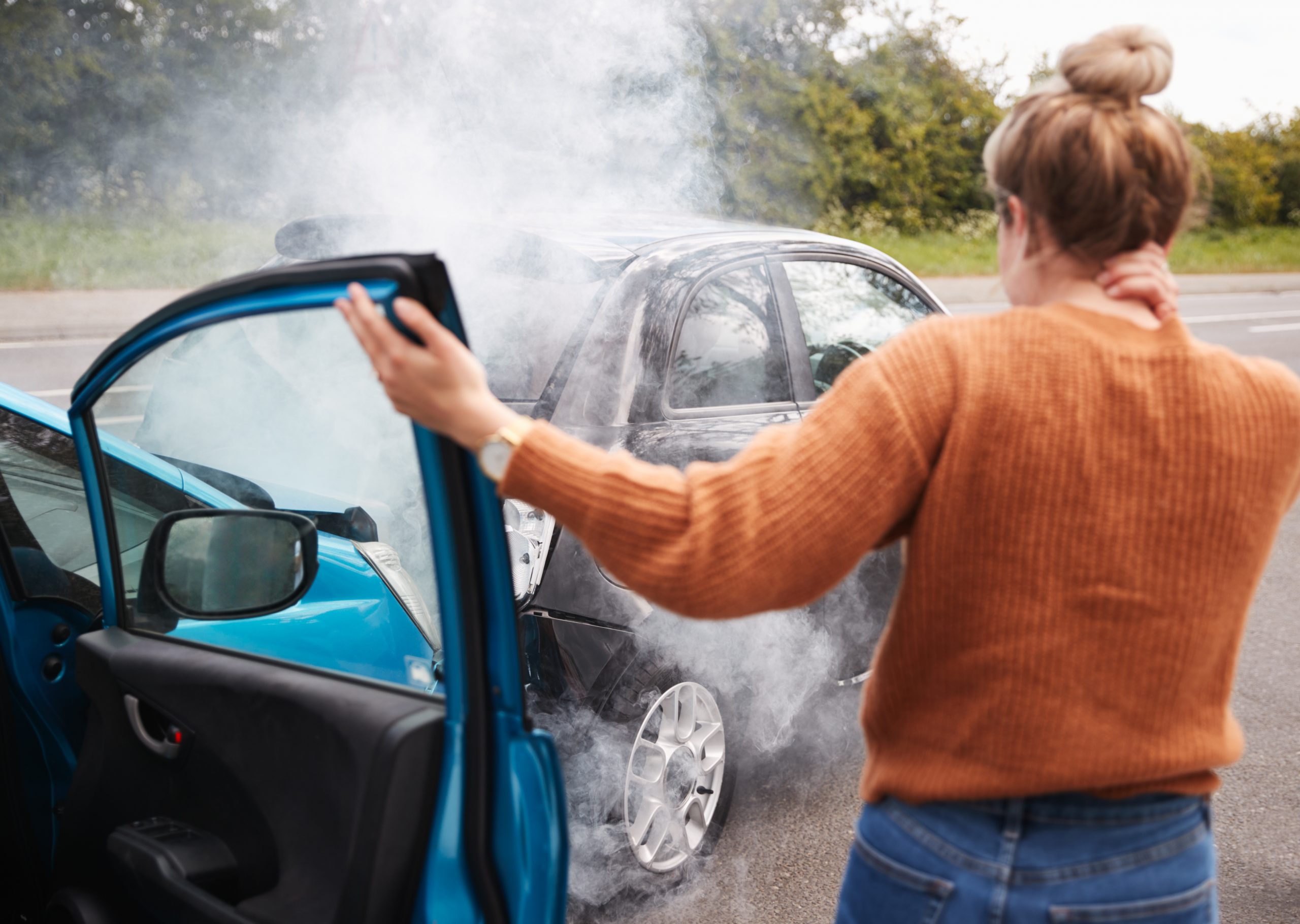 While many of us will like to think that filing a lawsuit against a negligent party simply means a judge or jury decides on an award, and that represents the end of a case, one of the most common defenses that negligent parties invoke in these cases is that victims themselves were actually partially, if not completely responsible for their own injuries. Personal injury cases will often involve both sides presenting evidence supporting their view that the other side was primarily at fault for an accident.
California is what is known as a pure comparative negligence state, which means that the amount of compensation a person receives in a personal injury case will be reduced by that person's percentage of responsibility for an accident. In other words, a person who suffers injuries in a car crash in Lincoln and is awarded $100,000 for an accident they are found to have been 25 percent at fault for will see their award reduced by $25,000 and ultimately recover $75,000.
Comparative negligence claims are a concern for all people with injury claims, as insurance companies are certain to use a person's own negligence against them during negotiations about possible settlements. You will want to have proficient Lincoln personal injury lawyers handling your case so you can be sure that they are protecting your interests, as many people who try to negotiate their own settlements can inadvertently make damaging admissions that ultimately hurt their cases.
"Strict" Liability for Dog Bites in California
Many other states in the nation employ what is known as the "one bite rule" in dog bite cases, meaning that dog owners will not be liable for the actions of dogs when the animals do not show any prior signs of aggression. California does not follow this model, as California Civil Code § 3342 specifically provides that the owner of any dog is liable for the damages suffered by any person who is bitten by a dog while in a public place or lawfully in a private place, including the property of the owner of the dog, regardless of the former viciousness of the dog or the owner's knowledge of such viciousness. 
This statute means California is a strict liability state when it comes to dog bites. Keeping in mind that California only allows damages in cases of people being bitten in a public place or lawfully in a private place, state law does not afford any course of action for trespassers who are bitten by dogs.
Under California Civil Code § 3342.5(b), whenever a dog bites a person on at least two separate occasions, any person, a district attorney, or city attorney can bring an action against the owner of the dog to determine whether conditions of the treatment or confinement of the dog or other circumstances existing at the time of the bites have been changed so as to remove the danger to other persons presented by the dog. An action can be brought in the county where a bite occurred, and a court can make any order it deems appropriate to prevent the recurrence of such an incident, including, but not limited to, the removal of the animal from the area or its destruction if necessary.
Possible Limits on Damages in California
Many other states have invoked certain limits on some kinds of personal injury damages that are often known as "damage caps." California generally does not limit damages, with only a few exceptions.
The Personal Responsibility Act of 1996, also known as Proposition 213 or Prop 213, prevents uninsured drivers from collecting any non-economic damages, such as pain and suffering, in a motor vehicle accident claim. That said, Prop 213 only applies to uninsured drivers, meaning injured passengers are still entitled to non-economic damages, and the state law also made another exception when another driver committed a DUI offense, as uninsured drivers can then obtain non-economic damages.
California Assembly Bill 35 (AB 35) also created a cap on non-economic damages in medical malpractice cases. Under this law, the non-economic damages cap is $350,000 in non-death cases and $500,000 in wrongful death cases.
The cap increases incrementally through 2033 to $750,000 in non-death cases and $1 million in wrongful death cases. It is not retroactive, so cases filed before 2023 will still have a cap of $250,000.
How Lincoln Traffic Accident Lawsuits Work
Most people involved in traffic accidents in Lincoln will have the right to seek compensation from the negligent driver who caused their injuries. Award-winning Lincoln injury lawyers at Arash Law, led by Arash Khorsandi, Esq., will be your best bet to help recover everything to which you are entitled. 
Our team has significant experience in the Placer County court system, having achieved our first not-guilty verdict in the county. If a lawsuit has to be filed for compensation in a traffic accident case in Lincoln, the suit will be filed in the Placer County Superior Court.
Although there used to be a courthouse in downtown Lincoln, the county closed it and developed a modern courthouse in neighboring Roseville. Court hearings involving traffic accidents in Lincoln are now heard at the Placer County Superior Court of Roseville or Howard G. Gibson Courthouse at 10820 Justice Center Drive in Roseville.
Placer County has 10 judges, although only a few of them regularly preside in injury lawsuits. According to the most recent statistics, the 330 motor vehicle accident lawsuits filed in Placer County saw 302 resolutions.
Car accident lawsuits often settle before trial because neither side wants to pay the high costs involved in going to trial. Placer County only had five of its 302 lawsuits going to trial, with one case being dismissed and the 296 others settling before trial.
Personal Injury Settlement
Our client was the victim of a rear-end accident who was left injured and severely in pain. Arash Law was able to outshine other injury law firms when he searched online, and thankfully we were able to handle everything for our client from A to Z — All that he had to do was ask and focus on his recovery. Our client's life has changed forever, and the compensation received for the pain and suffering has opened paths for new lifelong opportunities.
Personal Injury Settlement
Our client was the victim of a rear-end accident who was left injured and severely in pain. Arash Law was able to outshine other injury law firms when he searched online, and thankfully we were able to handle everything for our client from A to Z — All that he had to do was ask and focus on his recovery. Our client's life has changed forever, and the compensation received for the pain and suffering has opened paths for new lifelong opportunities.
Why You Should Choose Arash Law to Be Your Injury Lawyers in Lincoln
Arash Law handles every single case on a contingency fee basis, meaning that you pay us nothing to handle your case unless we win or settle your case.
We offer free consultations to discuss your case with our team. Our Lincoln injury lawyers will make an active effort in your recovery following an accident, and we can also work closely with medical professionals to ensure you get the care you need, even when you are struggling to pay your medical bills.
Arash Law, managed and led by Arash Khorsandi, Esq., can immediately step in and take control of your case so you will not have to worry about anything. We can spare you any possibly contentious conversations with insurance companies as we can deal with the insurers on your behalf and immediately move to try and settle your case.
Our firm will not be afraid to take your case all the way to court if that is what proves to be necessary to get you justice. We regularly represent people at trial and know how to prove these kinds of cases so people can recover all of the compensation to which they are entitled.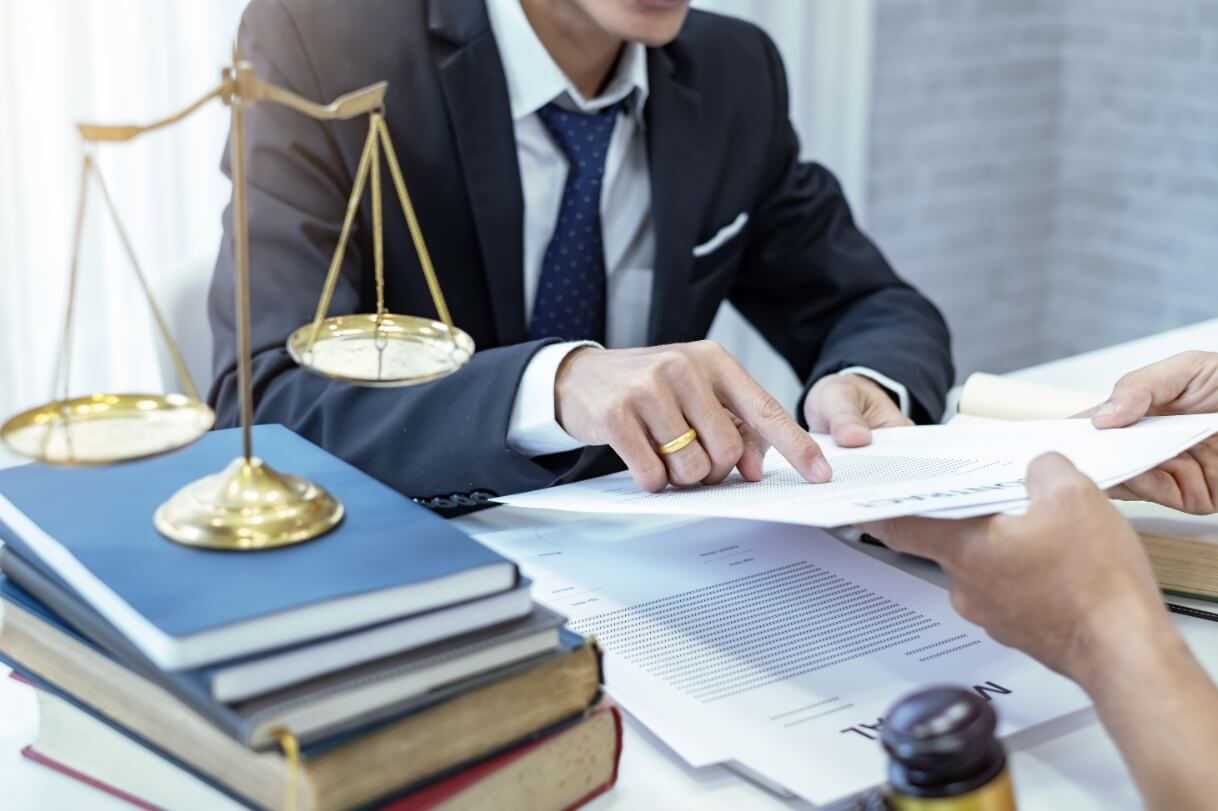 Settlement in a motor vehicle accident; client suffered internal injuries.
– 
JUDD ROSS ALLEN
Frequently Asked Questions About Lincoln Accidents
How Do I Get a Copy of a Police Report in Lincoln?
Following a traffic accident in the Lincoln area, a person will want to obtain a copy of a police report for the crash. The report can usually be acquired at the front counter of the Lincoln Police Department (LPD), as people can file a request between 9 a.m. and 5 p.m. at the following address:
Lincoln Police Department
770 7th Street
Lincoln CA 95648
After the aforementioned hours, the LPD will leave forms in a mailbox outside where people can obtain one. It is also possible to print a request from the City of Lincoln police website and fill it out ahead of time, but a person who cannot submit the form electronically must bring it to the LPD along with a photo identification (ID).
When you have additional questions, you can call the non-emergency line at the LPD at (916) 645-4040. It is also possible to reach a receptionist at (916) 645-4088 for additional information.
People should fill out as much information as possible, including their report number, accident date, and how they were involved in a crash. Make sure to fill in a mailing address and daytime phone number.
How Long Will It Take To Get a Copy of a Police Report After an Accident?
It typically takes around 10 days for the LPD to mail a person a copy of a police report. Many officers will need the full 10 days to submit the information.
How Much Does a Traffic Accident Report Cost?
Vehicle accident reports are released to the following people with a proper interest in any required accident report and supplemental reports as provided under California Vehicle Code § 20012:
Involved drivers of vehicle(s) involved in an accident, or employers, guardians, or conservators for the driver(s)
Parents of minor drivers
Authorized representatives of drivers
Any named person injured in an accident
Owners of vehicles or property damaged by an accident and persons who can incur civil liability due to an accident
Insurers for involved drivers, injured persons, or owners of vehicles or property damaged in an accident
Any attorney who declares under penalty of perjury under the laws of California that they represent any of the above persons
The associated fee for a report request is currently $10. To request a report through the United States mail, a person must download and complete the Release of Information Form, mail the form and a $10 check or money order payable to the City of Lincoln to:
Lincoln Police Department
Records
770 7th Street
Lincoln, CA 95648
Where Are the Most Dangerous Intersections in Lincoln?
Lincoln Boulevard is the main artery in the city, connecting to California State Route 193 (CA 193 or SR 193) on the north end and California State Route 65 (CA 65 or SR 65) on the southern end. Additional dangerous intersections in the city include:
Joiner Parkway and Ferrari Ranch Road
Lincoln Boulevard and 1st Street
Lincoln Boulevard and 2nd Street
Lincoln Boulevard and 3rd Street
Lincoln Boulevard and 5th Street
Lincoln Boulevard and 7th Street
Lincoln Boulevard and Sterling Parkway
Lincoln Boulevard and McBean Park Drive
3rd Street and Lincoln Manor
D Street and 4th Street by McBean Memorial Park
Who Pays Medical Bills After a Motor Vehicle Accident?
Minimum liability insurance requirements under California Insurance Code §11580.1b are $15,000 for injury or death to one person, $30,000 for injury or death to more than one person, and $5,000 for damage to property. Under state law, a person who wrongfully causes an accident or injury will be responsible for an injured party's medical bills.
When it comes to paying medical bills after a car accident or injury, an injured person may need to turn to their own private health insurance company, government health insurance programs such as Medicare, Medi-Cal, or the Children's Health Insurance Program (CHIP), California Med Pay insurance, California worker's compensation, or a healthcare provider willing to work on a medical lien basis. Private and government health insurers often have a subrogation right under which they can be reimbursed from the proceeds of any lawsuit or out-of-court settlement.
Lincoln Boulevard Is Infamous for Motor Vehicle Accidents. Can The City Be Held Responsible for Unsafe Road Design and Maintenance?
This is a very good question about an issue that many people are simply uncertain about how to proceed with, but there can be many cases in which governmental entities may bear some responsibility for a traffic accident. For example, a malfunctioning traffic signal can very easily be the cause of a crash.
The bottom line will remain that a city in California is usually responsible for the safety of its roads, so any entity that does not correct a hazardous condition can be liable for damages in some cases. Other common causes of claims against the government can include poorly designed roads, roads that are missing guardrails, roads with excessive potholes, roads without proper signage, and roads with extreme debris.
Contact The Injury Lawyers Lincoln, California Trusts
If you suffered an injury or your loved one was killed in an accident caused by another party's negligence in the greater Lincoln area of California, you can be eligible to recover compensation for your injuries and losses. You will want to call our Lincoln injury lawyers at (888) 488- 1391 or contact us online to schedule a free consultation as soon as possible.
Our Lincoln injury lawyers serve many surrounding areas of Lincoln, including Roseville, Rocklin, North Auburn, Auburn, North Highlands, Citrus Heights, Orangevale, Foothill Farms, Rio Linda, Folsom, Carmichael, Fair Oaks, Rancho Cordova, Olivehurst, and Linda. Arash Law is deeply committed to representing car accident victims not only throughout the city but also across California's pivotal cities such as Los Angeles, San Francisco, San Diego, San Jose, Sacramento, Fresno, Long Beach, Oakland, and Bakersfield.