Factors to Consider When Hiring an Accident Attorney
It is difficult to know who is the right personal injury lawyer for your accident case. At times, you might feel overwhelmed with all the options and advertisements for lawyers near you. There are some key things to consider when choosing a lawyer for your case. Learn more about how to select the right attorney for your particular accident case. 
An Attorney's Education and License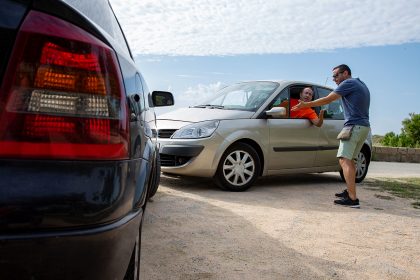 To find the right attorney, it helps to understand the training and tests that all lawyers must go through in order to be licensed to practice law. To become an attorney, a person must first get a bachelor's degree. This means approximately four years of undergraduate education.
Then you apply to law school. New law school applicants must take the LSAT – an aptitude test that examines logical thinking and other critical skills for success in law school. If an applicant has a sufficient undergraduate GPA and LSAT scores, they might be admitted to law school.
Typically, a law school degree is a three-year program. It is also very competitive. Everyone who has been admitted to law school has proven academic success and critical thinking skills, so the grades are very close, and every test matters a lot.
It is challenging to deal with this competition and get passing grades (which are often based on a single final exam that determines your grade for the entire semester). Many students do not make it through the full three years of law school. The students who do finish law school will earn a Juris Doctorate (JD) degree. However: a degree is not enough to allow you to actually practice law. Every state requires students to pass a bar exam. This exam tests general knowledge across all areas of law.
Unlike doctors, who take often specialized exams in the areas of medicine they wish to practice, lawyers are considered "general practitioners." This phrase means that every lawyer who passes the bar exam and is admitted to the bar has general knowledge of the law – but no specialized experience in a particular area of the law. (This is why it is vital for prospective clients to see what type of law an attorney has actually been practicing since being admitted to the bar.)  Applicants must also pass a background check and a "moral character" screening. If the applicant is approved in these areas after getting a JD degree and passing the bar exam, they can be officially admitted to the bar by taking an oath of office.
At this point, the person is a licensed attorney who may legally practice law. As you can see, all lawyers have a very similar education and must pass the same bar exam for the state in which they want to practice law. Simply being a licensed lawyer is not enough to be the right lawyer for a particular personal injury case. A lawyer's experience is a critical factor in determining whether he or she can properly handle your personal injury case and protect your legal right to compensation. 
So Who is the Right Accident Lawyer For Me?

There are many factors that determine whether a particular attorney is a good fit for you and your case. Here are some of the most important considerations when selecting an attorney:
The Lawyer's Experience With Your Type of Accident
Different types of accidents present various legal issues. For example, a construction accident on a worksite presents other questions than an auto accident at a school. Even different types of auto accidents can raise various legal issues. An accident caused by a drunk driver, for instance, is much different from an accident caused by faulty brakes on a brand new vehicle. When looking for a lawyer, check to see what kind of law they have been practicing. Ask about your specific type of accident. If the lawyer has never handled a case involving this type of accident, he or she will have to learn as they go. This lack of experience could mean you might not get all the compensation to which you are entitled. 
The Lawyer's Experience With Your Type of Injuries 
The type of injuries a person suffers also affects their compensation after an accident. Your lawyer will have to be able to explain your injuries in detail thoroughly – and also describe how they have affected your life. Your attorney will need a detailed understanding of the specific injuries you have suffered.  If your lawyer has handled cases involving your types of injuries before, he or she will be better able to explain them to a claims adjuster, mediator, judge, or jury. Being able to accomplish this is a critical skill to have. It allows you to get fair compensation for all the losses you have suffered as a result of your injuries. 
Reputation
The internet has made it easier than ever to get information about an attorney's reputation. Online reviews and ratings are available on many different websites such as Google and Yelp. AVVO is a familiar website for attorney rankings. Remember: a single bad review might not tell you how an attorney usually performs. There could be circumstances you are not aware of, so it is important not to discount an attorney entirely because of one bad review. However, if a lawyer has many bad reviews or a pattern of a specific problem, this is a bad sign. 
Where the Lawyer is Located
In the digital age, a lot of business can be conducted online. Conduction business online makes it less essential to be within easy driving distance of your attorney's office. But you still might need to go there to sign important documents or to pick up your settlement check. And of course, some clients prefer the personal service that can only be provided in person at a professional office. If this is something that is important to you, be sure that your lawyer's office is in a location convenient to your own. 
Does This Attorney Have Experience With Insurance Companies? 
Insurance companies have many different tactics to try to get out of paying a fair settlement on a personal injury claim. They might try to deny the claim altogether. If the insurance company says that someone else was at fault – or worse, tries to put the blame on you – you will need a skilled personal injury lawyer to prove that the defendant was at fault and the insurance company does have a contractual obligation to settle your claim. 
If the insurance company does accept liability, they will try anything and everything to pay you as little as possible. These large companies pay vast sums of money to train their adjusters on how to devalue a claim. First, they will use a simple mathematical formula to calculate your pain and suffering. This formula is based on the amount of all your medical bills. It does not account for any of your particular circumstances and is often not a fair settlement value. Your attorney will need to describe the circumstances of your specific pain and suffering:
how it is affecting you, the things you have missed out on, and how your injuries have impacted your family. At this point, the insurance company may attempt to discredit you.  They will say that you are exaggerating your injuries. They might even send an investigator to follow you around and try to "catch" you moving comfortably despite your injuries. (This means that a stranger is following you to your work and possibly following your children around your home.) An experienced lawyer will know what tactics to expect and how to stop them. Insurance companies have armies of defense lawyers. You cannot expect to get a fair fight against them unless you have your own lawyer – one who knows how to handle their slimy tactics.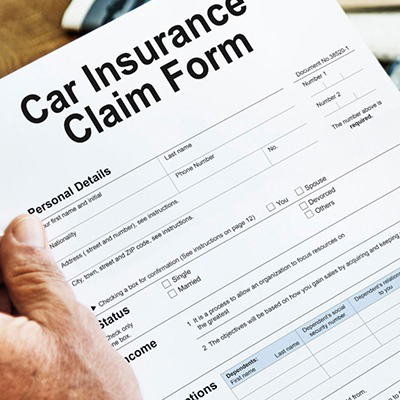 Do They Have Experience Handling a Claim With Different Types of Insurance Coverage?
A single accident can involve several different types of insurance. For example: if you were injured at work, you are entitled to workers' compensation coverage. But this only pays for your medical bills and part of your lost wages. There could be other defendants who have a legal obligation to pay for all of your losses – including pain and suffering.
If your workplace injury was caused by defective safety equipment, the manufacturer might be liable for all your losses and injuries. But if workers' compensation has already paid for some of your medical bills, the carrier could be entitled to compensation from your award.  You can see how complicated these insurance issues can be. It is essential to work with a lawyer who knows how to handle cases involving many different insurance coverage types. 
Even a "simple" car accident case can involve different types of insurance. Many injury victims have health insurance that will cover their initial hospital bills. But if you eventually get a personal injury settlement from the negligent driver, your health insurance carrier could be entitled to reimbursement for bills it paid that were related to the accident (if these bills were reflected in your final personal injury award).
There could be different auto insurance policies that cover the same car accident. If you have medical payments coverage on your own policy, this could cover some of your injuries – even if you also have a claim against the negligent driver's insurance coverage. You want to hire an attorney who knows how to find all the different insurance policies that could cover your injuries. Your attorney must also understand how these policies work together and when there are reimbursement rights that must be settled. 
How Will the Lawyer Be Paid? 
It is very important to understand how your lawyer will be paid before signing any representation agreement. Most personal injury lawyers work on a contingency basis. This phrase means that, instead of working at a set hourly rate for the exact number of hours spent on your case, the lawyer agrees to take no upfront fee. Instead, he or she will be entitled to a set percentage of any award that the lawyer recovers on your behalf. If a lawsuit must be filed on your behalf, the amount of work the attorney must perform goes up dramatically.
This is why many contingency fee agreements have a higher percentage of the award going to the attorney if he or she files a lawsuit. There might also be court costs and other litigation expenses that will come out of your award. Be sure you understand precisely how your attorney will be paid before signing a representation agreement. If you are not comfortable with the fee arrangements, discuss them with your lawyer – or find another attorney with whom you are more comfortable.
Are You Comfortable With This Attorney? 
Ultimately, some people are simply more compatible than others. A personal injury lawyer might merely not be a good fit for you. If you cannot work together comfortably, you will not get the best service, and your legal rights could be affected as a result. It is crucial to work with a lawyer with whom you feel comfortable. If you meet with a potential lawyer and aren't "clicking," you don't have to sign a representation agreement. Keep meeting with potential lawyers until you find one who feels right for you and your case. 
Experienced, Aggressive Personal Injury Attorneys For All California Auto Accident Cases
You don't have to search all over California to find the right accident lawyers for your personal injury case. The experienced injury lawyers at Arash Law serve clients in San Francisco, Riverside, San Jose, San Diego, Sacramento, Sherman Oaks, and throughout California. We have collected over 200 million dollars for clients across the state. Our California auto accident lawyers have decades of experience, and they know how to negotiate fair settlement offers with insurance companies. We also know when to reject a low settlement offer and take your case to trial. Call (888) 488-1391 or contact us online to schedule your free consultation. We fight hard to protect your legal right to be compensated for all the injuries and losses you have suffered due to someone else's negligence.