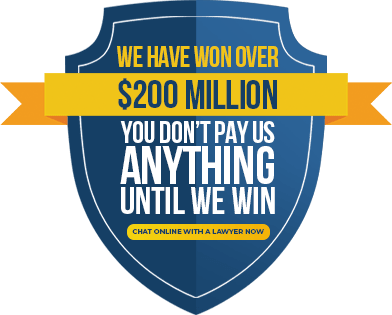 You've seen advertisements for many Los Angeles personal injury lawyers on billboards around town, flyers that come in your mail, daytime television, public buses, and even online. Which leaves you wondering: how do I find a personal injury lawyer in California? There are many different ways to choose a good personal injury lawyer in California, but picking one randomly from an advertisement is not one of them. 
Hiring the best lawyer for your case could be the most crucial part of the legal process. 
The first advertisement you recall seeing or the first attorney or the first Los Angeles personal injury lawyer who returns your call may not be the best one. Ensuring that you pick the best attorney for your case involves several steps. 
Of course, all attorneys are legally and ethically required to check certain boxes, such as passing the state bar exam and remaining in good standing with the California State Bar. However, being a licensed attorney in good standing is not the only standard you should look for when hiring a California personal injury attorney in Encino, CA. 
All lawyers are not equal. There is no shortage of personal injury lawyers. Over 170,000 attorneys are licensed in California. This state has the second-largest number of lawyers in the nation and is second only to New York State, which has more than 180,000 lawyers.
---
How Do I Choose a Good California Personal Injury Lawyer?
You wouldn't see an eye doctor for a sore throat, so you shouldn't hire an attorney who does not have the knowledge and expertise that matches your legal needs. Not only should you choose an attorney who specializes in the area of law and injury that your case needs, but there are other considerations to make as well. 
Here's a free guide to selecting the best California personal injury attorneys for your case. Remember that when you choose the right lawyer, you maximize the chances of receiving fair compensation for your injuries. 
Step 1: Where to Begin Finding a Lawyer
If you sustained injuries in a recent accident, there is no time to waste finding the legal help you need. Your health and well-being take precedence over legal help. Once you are stable enough, your next task should be finding the best California personal injury attorneys to represent your claim. Waiting too long to seek legal representation can risk your claim not being filed within the two-year statute of limitations for filing an injury claim or having valuable evidence in your case lost or destroyed. 
Word of Mouth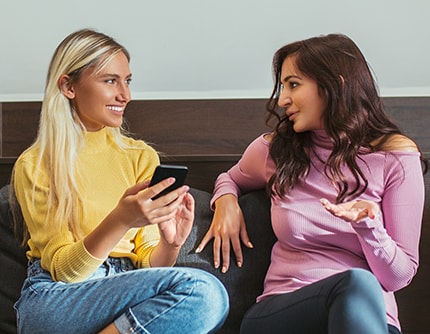 Your best referral source will often come from those who have used the services of a Los Angeles personal injury attorney. Talk to your coworkers, neighbors, friends, and family members to see if they can recommend an accomplished personal injury attorney. However, this can sometimes be difficult and time-consuming. You might not know where to start. It's not always common knowledge as to who has used a personal injury lawyer or not before. 
You can use social media platforms such as Facebook or Twitter, but doing so may come back to harm you in the course of your claim. If you choose to look for recommendations in this way, be sure not to share too much information about your injury or accident.
Many injured individuals turn to sites like Nextdoor or Angie's List for referrals, which can be helpful since they give reviews and recommendations from people within the same community. You should, however, always be aware that these websites are advertising-supported. What may seem like a recommendation from someone in your city could be a paid advertisement. Ideally, you should use this kind of site to find a list of attorneys located within a particular geographic location and then research them independently of that website from there.
Online Legal Directories
Another source of finding different personal injury lawyers is online legal directories. Legal directories are similar to sites like Nextdoor. They have a more specific search capability that focuses only on finding the legal help you need. These websites have their search engines and include sites like:
Avvo: As one of the most widely used directories for finding an attorney, Avvo provides information such as ratings, law school attendance, and contact info. This helpful site also tells you if the lawyer has ever been disciplined by the California State Bar.
Utilize Online Reviews
Many of the online directories and social media platforms and Google will provide reviews for the law firms and attorneys listed. It is wise to look these over, and when you do, do not just look at the number of reviews or the overall ratings. Be sure to take the time to read through some of the reviews, especially those greater in length. A longer review often says more about an attorney, whether it be good or bad.
Google Maps can also be used to find attorneys in your area. Simply open the app or the website and type "personal injury attorney" in the search bar. You will be able to see the results of attorneys near you and their reviews. 
Step 2: Narrow Your Search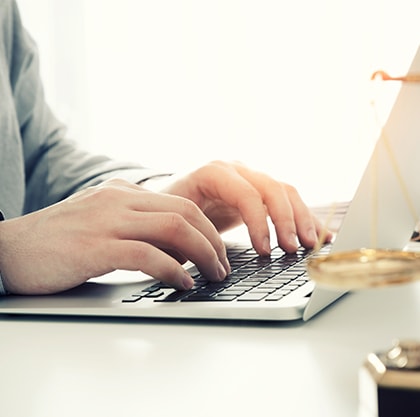 Now you have a list of personal injury lawyers in your area, hopefully, ones with good reviews. Now what? Thanks to technology, nearly all personal injury lawyers have websites. If you know what you're looking for, their websites will tell you a lot. 
A website profile for an attorney will usually contain the following:
Educational background

Courts where the lawyer is admitted to practice

Practice areas or specialties

Contact information

Honors and awards

Other interests and activities, such as if they sit on any boards of nonprofit organizations or volunteer within the local or legal community
Websites often have profiles for the entire legal team as well. If you decide to hire an attorney from a larger firm, you can expect that there will be several professionals working on your case, including lawyers, junior lawyers, legal assistants, and paralegals. Much of your communication can be with someone other than your attorney. 
Read the attorney's bio as well as the bios that work with them. You might get an immediate gut feeling about them. Maybe you feel connected with them due to interests or hobbies you have in common or can appreciate that they have handled many cases like yours. 
Most law firms and individual attorneys will offer personal injury clients a free consultation. To help save you time and confusion, narrow your list of possible attorneys to about three to five choices. When you meet with each attorney, think about their personality. Did you find them easy to talk to? Did you feel rushed or belittled? 
---
Step 3: Preparing for Your Consultation
Your next step is to get ready for your consultations. Keep in mind that lawyers are, by nature, very busy professionals. They will likely have only a set amount of time to meet with you. Although they realize you want to get a sense of their personality and how they work, they will also want to get to the point of your meeting as quickly as possible. You can help make this meeting go faster for both of you by preparing your questions and concerns and your necessary documents before the meeting.
If possible, bring the following to your initial meeting:
Medical records that explain your diagnoses and treatments

Dates of treatment (including hospital admissions and release dates)

Any accident-related medical bills, to include those that were already paid by you or by your insurance company

Documentation for any related medical services you received such as ambulance transport, hospital, therapies, medications or medical devices 

Documents that describe what your future medical needs are

Copy of your relevant insurance policies (medical, auto, homeowners, or others related to your accident and injuries)

Documentation of lost wages and proof of salary or income

Police reports or other documents like witness statements or photos related to the accident or your cause of injury
It's a good idea to make two copies of all papers and documentation, one to keep and one to give to the attorney you hire. Be prepared to explain each piece of documentation and have it organized before you go.

Questions to Ask During Your Consultation with a Personal Injury Lawyer
There are several questions you will want to be answered before you decide if you want to hire a lawyer. Consider asking the following:
What kind of experience do you have with my type of case?

How many of your cases settle out of court, and how many go to trial?

Who on your team will be handling my case?

What do you need/expect from me during the legal process?

What can I expect from you during the legal process?
What if I have questions?

When would you be able to file my lawsuit?

Do you have the time to give my case the attention it deserves?

Do you have contacts with expert witnesses who will be available and reliable to testify in my case?

What's your approach to negotiating settlements?
How Personal Injury Attorney Fees Work
Whether you ask it or not, you are likely wondering how and when you will need to pay your attorney. Most personal injury attorneys work on a contingency fee basis. With this arrangement, you owe them nothing upfront for their representation. If and when they work out a settlement or win a court award on your behalf, they are paid from those monies. They only get paid if you get paid.
Typically, you can expect to pay around 33 percent of your final settlement or court award. Some law firms will charge up to 40 percent if the case ends up being litigated instead of settled. These cases usually take more time and are more complicated. The fees your attorney charges can also be based on the complexity of your case and whether they absorb administrative costs, such as obtaining copies of medical records. 
Be sure to ask if there are any payments you will be required to pay upfront. Some law firms want payments for expert witness fees, travel expenses, or other incidentals throughout the legal process. You should be well-informed as to when and how those fees will need to be paid.
Avoid bargain shopping. Hiring a Los Angeles personal injury lawyer is not like buying a flat-screen television. You can't look at three different stores and compare the same model for the best price. Even though attorneys within a similar geographical location will have similar fees, shopping for the best deal is not a reliable strategy. 
Your case could be worth more if you hire a particular lawyer who charges more fees. However, when your case is done, you could end up with more money in your pocket once their fees are paid. If you hire an attorney who takes a lower percentage, it doesn't necessarily mean that you will have more money once your case settles or is litigated. 
Call Arash Law Today
The best California personal injury attorneys at Arash Law have recovered more than $200 Million in injury compensation for more than 3,000 previous clients. Our California accident attorneys help injured clients all throughout California, including those in Los Angeles, Riverside, Long Beach, San Francisco, San Jose, and Sacramento. Call Arash Law today at (888) 488-1391 or complete our online form to receive your free car accident consultation. With our no-win-no-fee guarantee, you do not pay us anything unless we successfully settle or litigate your case.