Every year, innocent victims die on the roads of San Francisco and the surrounding Bay Area. Thousands more are seriously injured, and for many of them, life will never be the same. It is important to hold negligent drivers accountable for the damage they cause. Not only do you have the legal right to be compensated for all the injuries and losses you suffer at the hands of a negligent driver, but holding them accountable in a civil lawsuit also discourages dangerous driving behaviors in the future.
Bay Area Accident Statistics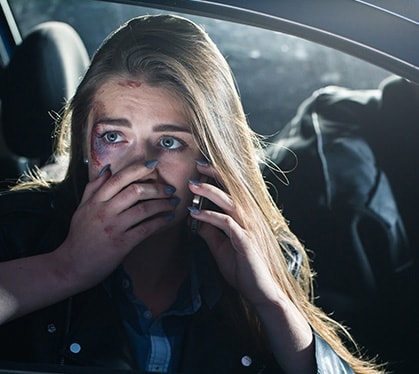 The Bay Area has some of the worst accident statistics of any California city. According to the Metropolitan Transportation Commission, the Bay Area has the highest rate of traffic fatalities per capita of anywhere in California. (It also had the fifth-highest per capita fatality rate across the entire United States.) More than 33,000 accidents involving fatalities, serious injuries, and minor injuries were reported in the Bay Area in 2016. Four hundred fifty-five victims were killed in traffic accidents that year.
Simple precautions can drastically reduce the odds of causing a traffic accident. Never drive when you are impaired by drugs, alcohol, or prescription medications. Do not allow yourself to be distracted by a smartphone, navigation program, or in-vehicle entertainment system. It would be best if you also settled any children or pets before you begin driving, so they do not divert your attention from the road.
It is also essential to take safety precautions when you are not in a vehicle.  Sixty-two percent of Bay Area fatalities in 2016 were bicyclists or pedestrians. In many cases, these road users are more vulnerable to severe injuries because they do not have the protection of a vehicle. Airbags, seat belts, and even the steel frame of the car all give critical protections that reduce the risk of being seriously injured or killed in a car accident.
What You Should Do After a Bay Area Auto Accident
It can be challenging to know what to do after a car accident. You are in a stressful situation, and your life might even be in danger. By knowing what to do ahead of time, you can help ensure your health and safety while also protecting your legal right to compensation.
Immediate Medical Care
The priority after an auto accident should be your immediate medical needs. Even if you are not sure you need an ambulance, the 911 dispatcher can send a team to evaluate your injuries. This action could be meaningful later. You may not be able to determine your injuries after the shock of a car crash. 
Even if you do not take an ambulance to the hospital, you should still consider being seen at an emergency department or urgent care facility as soon as possible. Here, too, qualified medical professionals can monitor your ongoing status, and perform tests that will determine if you have any potential injuries. You should still see your primary care doctor as soon as possible if you do not choose to go to the emergency department or an urgent care center. Only a qualified medical professional can give you a clean bill of health.
Protecting Your Legal Rights
Once you have addressed your immediate medical needs, it is time to focus on your legal needs. You should meet with a personal injury lawyer as soon as possible after an accident. The sooner you have an attorney on your side, the better protected your legal rights will be. Your attorney can protect you from making statements that could hurt your case. 
But perhaps most importantly, having an attorney will allow you to relax and focus on your recovery. You should not be worrying about whether your rights are being jeopardized, or what documents have to be filed, or how the other driver's insurance company is trying to work against you. Your attorney will handle these things for you, and you will know that they are being handled correctly by a professional. You can instead focus on making the best recovery possible from your car accident injuries.
Long Term Medical Care

To make the best recovery possible, you must follow through with all treatment recommendations from your medical providers. Injuries that are not properly treated tend to get worse over time. You could suffer added pain for years, just because you did not let your injuries heal thoroughly immediately after the accident when you had the best chance to treat them.
Failure to follow through on treatment can also impact your legal rights. If you exacerbate your pain and suffering by failing to treat your injuries properly, the other driver's insurance company can try to reduce your compensation. They are only liable for the pain and suffering caused by their negligent driver – not by any pain and suffering that you caused by failing to follow through on medical treatment. Do not give the insurance company a chance to escape their responsibility to compensate you.
Experienced, Aggressive Bay Area Traffic Accident Lawyers
If you or a loved one has been involved in a Bay Area car crash, you must seek legal advice as soon as possible. You have the legal right to be compensated for your injuries and losses. If you do not have an attorney protecting your legal rights, you could miss out on the compensation you deserve. Call (888) 488-1391 or contact us online to schedule your free consultation with an award-winning California injury lawyer at Arash Law. Our experienced car crash lawyers have over twenty years of experience. We have collected over 150 million dollars for clients in San Francisco, Riverside, San Jose, San Diego, Sacramento, Sherman Oaks, and throughout California. We fight hard for California accident victims.