Santa Ana

Car Accident Lawyers
with over $500 Million Recovered in Compensation for Injury Clients.
You May Be Entitled to Compensation

Insurance Companies Take From the Injured,

Our Santa Ana Car Accident Lawyers Give.
Santa Ana is the county seat of Orange County in California and is the second-most populous city in the county after Anaheim. According to the 2020 United States Census, Santa Ana had a population of 309,441, with 76.7 percent of residents being Hispanic or Latino, 29.7 percent being white alone, 11.9 percent being Asian alone, 8.8 percent being two or more races, 1.0 percent being Black or African American, 0.9 percent is American Indian and Alaska Native alone, and 0.2 percent being Native Hawaiian and Other Pacific Islander.
The Census reported that 48.6 percent of Santa Ana is female, with 10.0 percent of residents being 65 years of age and older, 25.0 percent being under 18 years of age, and 6.4 percent is less than 5 years of age. The California Office of Traffic Safety (OTS) reports that there were 36 fatal and injury accidents in Santa Ana in 2020 that included four motorcycles, 14 pedestrians, and one bicyclist.
There were 14 alcohol-involved crashes in Santa Ana in 2020, resulting in 258 driving under the influence (DUI) arrests and no cases involving drinking drivers under 21 years of age, while four crashes involved drinking drivers 21-34 years of age. OTS reported two crashes were speed-related, 10 were nighttime crashes (9:00 p.m. – 2:59 a.m.), and five were hit-and-run accidents.
The Santa Ana Freeway connects Los Angeles to the southeastern suburbs and is composed of Interstate 5 (I-5) and United States Route 101 (US 101). Major junctions of the Santa Ana Freeway include Interstate 405 (I-405) in Irvine, California State Route 133 (SR 133 or CA 133) in Irvine, California State Route 261 (SR 261 or CA 261) in Irvine, California State Route 55 (SR 55 or CA 55) in Tustin, California State Route 22 (SR 22 or CA 22) and California State Route 57 (SR 57 or CA 57) in Orange, California State Route 91 (SR 91 or CA 91) in Buena Park, Interstate 605 (I-605) in Downey, Interstate 710 (I-710) in Vernon, and I-5, Interstate 10 (I-10), US 101, and California State Route 60 (SR 60 or CA 60) in Boyle Heights as well as US 101 and California State Route 110 (SR 110 or CA 110) in Los Angeles.
There are several other much smaller local roads on which motor vehicle accidents can also occur in Santa Ana. Other common dangerous roads in Orange County include the Ortega Highway or State Route 74 (SR 74 or CA 74), Beach Boulevard on California State Route 39 (SR 39 or CA 39), Laguna Canyon Road, Interstate 405 (I-405), Alicia Parkway, and Bristol Street.
Car accidents can be a major cause of severe injuries and even death. People can suffer many kinds of devastating injuries that lead to tremendous lifelong expenses.
When you suffer an injury or your loved one is killed in a traffic accident caused by the negligence of another driver, you will not want to hesitate in seeking legal assistance. Many people who have never considered ever hiring a Santa Ana car accident lawyer can find themselves needing legal help to recover the compensation they are entitled to in these cases.
Founded by famous attorney Arash Khorsandi, Esq., Arash Law can provide an experienced team of attorneys who can investigate every aspect of your motor vehicle accident case to secure all of the compensation you are entitled to for your injuries and damages stemming from a car accident. Our Santa Ana car accident law firm will make it a priority to get you maximum compensation for your case, even when that means going to trial.
People need to understand that time is of the essence in all personal injury cases, so people will want to reach out for legal help as soon as possible. State law only provides a limited amount of time for filing an injury claim, so a person who waits too long can lose their right to recover anything.
A farm worker, suffered multiple broken bones and other orthopedic injuries resulting from an auto accident where the defendant driver attempted to make a left turn in front of our client in heavy fog.
– 
ARASH KHORSANDI
California Car Accidents by the Numbers
The Centers for Disease Control and Prevention (CDC) further reports that traffic crash deaths in California involved $49 million in medical costs and $5.79 billion in work loss costs for a total of $5.83 billion in total losses. $3.4 billion of these costs were motor vehicle occupants, $1.3 billion was pedestrians, $911 million was motorcyclists, and $205 million was bicyclists.
OTS also reported that traffic fatalities decreased 5.1 percent from 3,798 in 2018 to 3,606 in 2019, alcohol-impaired driving fatalities decreased 4.5 percent from 1,116 in 2018 to 1,066 in 2019, and motorcycle fatalities decreased 9.4 percent from 523 in 2018 to 474 in 2019. However, the 50 percent of all drivers killed in motor vehicle crashes who tested positive for legal or illegal drugs was an increase of 8 percent from 2018.
While pedestrian fatalities decreased by 0.6 percent from 978 in 2018 to 972 in 2019, pedestrian fatalities involving people 65 years of age and older increased by 1.9 percent from 218 in 2018 to 222 in 2019. The United States Department of Transportation (DOT) reported that California had 3,847 fatalities in motor vehicle accidents in 2020, which was the highest total since the 3,884 in 2017.
How You Should Choose a Car Accident Lawyer
There is no shortage of lawyers in California, but not every attorney is necessarily ideal for a car accident case. When a person is seeking legal representation for a car crash, a few of the things they will want to keep in mind will include:
How much of a lawyer's practice is actually dedicated to personal injury law? Does personal injury account for 100 percent of their cases? If a law firm advertises other areas of practice on its website, how much of its time is dedicated to personal injury cases?
Does an attorney have any experience with a case similar to yours? Most Santa Ana car accident lawyers can tell you about similar cases they have handled in the past. You should ask them how those cases were resolved and what kind of compensation the person recovered.
How good will the lawyer be at communicating with the client during the case? You will want to know if you can get answers to your questions while a case is ongoing. Arash Law, led by Arash Khorsandi, Esq., makes it a point to be in constant communication with our clients, always providing updates on their cases as we make progress.

Emperatriz Ayala
My husband had an accident 2 years ago, a 85 years old man hit him, the Arash law group works very well on my husband case that took 9 month and he won the case and my husband was happy with the results. A year later I got into an accident as well and I'm still waiting in my case is almost resolving and it's 9 months already. This people knows the law and they do their job right to help you out in getting the most for you to fight on your behalf. I strongly recommend the Arash Law firm they do things right in a efficient and professional manner.

Chris Zavala
Had a great experience with all the people at Arash law. Long story short was in a bad car accident. It was overwhelming and the whole process was a lot, but they kept me in the loop. They answered all my questions and gave me great advice. Couldn't be any happier. Would definitely recommend anyone looking for a personal injury lawyer. They'll guide you through the whole process!

Jill Smith
Having Arash Law handle my auto accident was the best decision I could have made. Everyone I interacted with was kind, professional and detail oriented. I am extremely happy with the outcome and would recommend them highly.

Joseph R. Porter
From start to finish, Arash Law firm is there every step of the way with close, constant, personal contact and attention. I never knew a Law firm could actually care so much for me as a person and what I was personally going through as well as the settlement I was going to recieve once my case was finally completed. Thank you to everyone at Arash Law for your ongoing support and communication. You are the ONLY firm I will ever recommend to someone who is need of a great attorny.

Monica Parra
I had an excellent experience with Arash Law. I will definitely recommend to my family and friends. I interviewed a few firms before deciding to work with Arash Law. What made my experience excellent was (i.e. head attorney being accessible to talk to and he answered all my questions and concerns, sensitive and thorough personel who completed in home intake & follow up process, being connected immediately to quality Physicians who addressed my injuries and recovery process, clear contract-read throughly to ensure its something you can commit to). Being in a car accident is a traumatic experience and I had a sense of peace knowing Arash Firm was walking with me throughout the whole process. Thank you Arash Firm for all your hard work and help. I am so grateful and appreciative for you all! 🙏 With Gratitude, Monica Parra
Why You Should Choose Arash Law by Arash Khorsandi Esq., for Your Car Accident Claim
The primary reason you will want to choose Arash Law by Arash Khorsandi Esq., to handle your car accident case will be our record of success with these kinds of cases. We have helped our clients recover more than $500 million.
The process will begin with a no-obligation initial consultation to discuss your case, and our firm will be willing to come to you in your home or hospital room when you cannot come to our office. Your initial consultation is completely free.
Our law firm has over three decades of experience handling car accident claims in Santa Ana, California. We have served more than 3,000 clients and have earned an A+ grade from the Better Business Bureau (BBB).
How Will a Santa Ana Car Accident Lawyer Be Able to Help Me?
People who are involved in minor accidents causing little more than minor property damage with no injuries probably will not need to hire lawyers. Any person who does suffer an injury, however, will want to be sure to retain legal counsel because insurance companies never play fair in their dealing with these people.
An acclaimed Santa Ana car accident lawyer at Arash Law, with the guidance of Arash Khorsandi, Esq., can:
Independently investigate your accident and obtain all of the evidence relating to the crash, such as police reports, eyewitness statements, video and photo surveillance from the scene, and more.
Obtain medical records and work with trusted experts to properly calculate your losses.
Negotiate with the insurance company for the liable party to recover the compensation that covers your accident-related expenses.
Prepare your case for a full trial if necessary to secure proper compensation.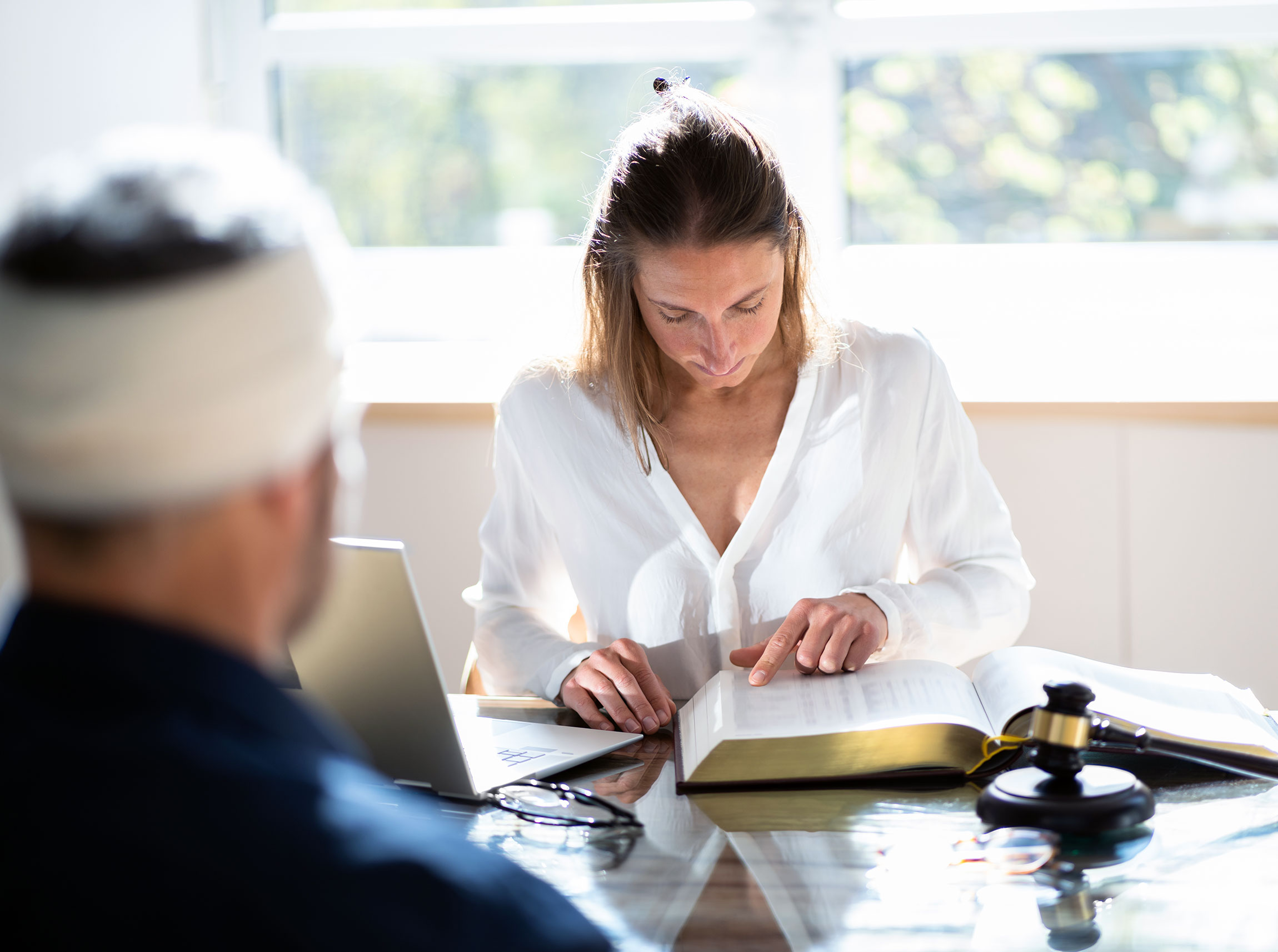 Determining Grounds for a Car Accident Claim
When people are involved in motor vehicle accidents and suffer injuries, they can be entitled to compensation for their losses. A traditional car accident case is going to involve a victim claiming that another driver breached their duty of care, and a breach of duty can include any of the following actions:
DUI of drugs or alcohol
Distracted driving
Illegal turns
Reckless driving
Speeding
Failure to yield
The list above is only a partial list of possible causes of car accidents, as there are hundreds of examples of driver negligence. Most people will have valid injury claims when they can prove another driver was at fault for their accident.
Even when fault seems clear in a car accident, people should be aware that insurance companies for negligent drivers are going to do whatever they can to minimize their losses. These steps can involve insurance companies claiming that another driver's negligence played a role in a crash or using other arguments to try and minimize their payouts.
Many insurance companies will have agents contact people and offer them lump-sum settlements, and you need to know that whatever you are being offered is probably much less than what you are actually entitled to. The problem with lump-sum settlement offers is that they can sound quite large to most people but then end up not being enough to cover all of a victim's costs, which means people will be out of luck obtaining any more compensation for their losses.
You will want to have a lawyer negotiating your settlement instead because they will have a much stronger idea of how much you are actually entitled to. It also needs to be noted that other drivers are not always the causes of car accidents, as certain vehicle malfunctions can end up making a part manufacturer liable for a defective part, or a governmental entity can be liable for a dangerous road that causes a crash.
How Much Will My Car Accident Claim Be Worth?
One of the most common questions the Santa Ana car accident attorneys get at Arash Law by Arash Khorsandi Esq., concerns how much a case will be worth, which can be difficult to answer because so many variables can impact what is recovered. Some of the most common factors that will dictate your award in these cases include:
Income you lost while you were incapacitated
How your injuries have affected your future earning capabilities
Home modifications to accommodate your injuries
Lifelong disfigurement, scarring, disability, or the loss of a bodily function
Arash Law by Arash Khorsandi Esq., is going to know how to calculate your total losses accurately and then can negotiate a settlement that covers everything. When an insurance company is unwilling to pay an appropriate amount, we will not hesitate to take your case to trial.
What People Should Do After a Car Crash in Santa Ana
There can often be incredible amounts of confusion following any car accident in California, so people will need to know which steps they must take as soon as possible. There are a number of important actions that car accident victims can take.
After any crash, a person must always seek medical attention, even when they do not think they have suffered an injury. It is important to remember that many injuries have delayed symptoms, and people who visit doctors days or weeks after accidents can run into problems proving their injuries were related to their crashes. Proper medical treatment is of the utmost concern for a person's long-term health.
Contact a Reputable Lawyer
After a person visits a hospital, they should quickly contact a skilled car accident law firm as soon as they can. The team at Arash Law, spearheaded by Arash Khorsandi, Esq., will take the time to listen to what happened, conduct an investigation, and help you determine what your rights and options are. You will want to get good Santa Ana car accident lawyers involved in your case as soon as possible to deal with the insurance company that will probably begin trying to contact you not long after your accident.
People who suffer injuries in car accidents can file claims with the insurance companies for the negligent drivers, but you need to be prepared for what can be a long and difficult battle to recover compensation in these cases. Many insurers will dispute liability in these cases, and then they will try to pay as little as possible to resolve cases when they know their client was responsible. You are going to want to be sure you have a skilled personal injury lawyer on your side representing you in any dealings with an insurance company because many insurers know how to exploit people who are representing themselves and use their words against them to reduce the value of their cases.
When an insurance claim is not sufficient to cover a person's losses, they can file a personal injury lawsuit in a California civil court. People will always want to have an attorney's help for filing a lawsuit because lawsuits will involve a series of court proceedings that will involve many other new challenges.
Personal Injury Settlement
Our client was the victim of a rear-end accident who was left injured and severely in pain. Arash Law was able to outshine other injury law firms when he searched online, and thankfully we were able to handle everything for our client from A to Z — All that he had to do was ask and focus on his recovery. Our client's life has changed forever, and the compensation received for the pain and suffering has opened paths for new lifelong opportunities.
Personal Injury Settlement
Our client was the victim of a rear-end accident who was left injured and severely in pain. Arash Law was able to outshine other injury law firms when he searched online, and thankfully we were able to handle everything for our client from A to Z — All that he had to do was ask and focus on his recovery. Our client's life has changed forever, and the compensation received for the pain and suffering has opened paths for new lifelong opportunities.
Common Kinds of Car Accident Injuries
The first concern most people have when they hear about a car accident is whether anybody was hurt. There is little doubt that most car accidents are going to have the potential to cause injury to people, and the question will be how severe the injuries are.
Many different factors can dictate the severity of injuries in accidents, including the speeds at which vehicles are traveling, the sizes of the vehicles involved, and many other factors. The following are some of the most common kinds of injuries stemming from California car accidents.
An injury to the spinal cord will involve damage to the bundle of cells and nerves, sending and receiving signals from the brain to and from the rest of the body. Such injuries may be the result of direct injuries to the spinal cord itself or from damage to the tissue and bones (vertebrae) surrounding the spinal cord. Damage may result in temporary or permanent changes in sensation, movement, strength, and body functions below the site of an injury. An incomplete spinal cord injury involves a spinal cord still transmitting messages to and from the brain to the rest of the body, while complete spinal cord injuries have no nerve communication and motor function (voluntary movement) below the site where the trauma occurred.
Spinal cord injuries may cause symptoms such as numbness, tingling, or a loss of or changes in sensation in the hands and feet, paralysis, weakness or inability to move any part of the body, pain or pressure in the head, neck, or back, loss of movement, loss of bladder and bowel control, unnatural positions of the spine or head, difficulty breathing, problems walking, and changes in sexual function.
Traumatic Brain Injury (TBI)
A TBI is an acquired brain injury occurring when a sudden trauma causes damage to the brain. A TBI can be the result of a person's head suddenly and violently hitting an object or an object piercing their skull and entering brain tissue. Symptoms of TBIs can be mild, moderate, or severe, depending on the extent of damage to the brain. People with mild TBIs may remain conscious or experience a loss of consciousness for only a few seconds or minutes, but other symptoms of mild TBI can include headaches, confusion, lightheadedness, dizziness, blurred vision or tired eyes, ringing in the ears, bad taste in the mouth, fatigue or lethargy, behavioral or mood changes, changes in sleep patterns, and trouble with memory, concentration, attention, or thinking.
People with moderate or severe TBIs may show the same symptoms but can also have headaches that get worse or do not go away, suffer from repeated vomiting or nausea, convulsions or seizures, have the inability to awaken from sleep, suffer dilation of one or both pupils in the eyes, weakness or numbness in the extremities, slurred speech, loss of coordination, and increased confusion, restlessness, or agitation. 
About half of severely head-injured TBI patients require surgery to remove or repair hematomas (ruptured blood vessels) or contusions (bruised brain tissue). Common disabilities associated with TBI include problems with cognition (thinking, memory, and reasoning), sensory processing (sight, hearing, touch, taste, and smell), communication (expression and understanding), and behavior or mental health (depression, anxiety, personality changes, aggression, acting out, and social inappropriateness).
Some cases can also involve intracranial hematoma (ICH), which involves several types of blood clots in or around the brain. Different types of ICH are classified based on their location in the brain, and the types can range from mild head injuries to very serious and potentially life-threatening injuries, and different types of ICH include epidural hematoma, which occurs when a blood clot forms underneath the skull but on top of the dura, the covering that surrounds the brain; subdural hematoma, which occurs when a blood clot forms underneath the skull and underneath the dura, but outside of the brain; contusions or intracerebral hematoma, which is a bruise to the brain itself causing bleeding and swelling inside of the brain around the area where the head was struck; and diffuse axonal injuries (DAIs), which are usually caused by shaking of the brain back and forth.
Broken Bones or Fractures
Certain fractures do not need too much time to heal, but other kinds of fractures may require surgeries or lead to long-term disabilities. Fractures are bone breaks resulting from forces exceeding the strength of the osseous tissue in the bone. Many fractures stemming from excessive external forces will be traumatic fractures. Serious fractures can require reconstructive surgery as well as the insertion of pins, plates, and screws that also require longer hospital stays, rehabilitation, and sometimes additional surgeries.
Fractures may range in severity from minor inconveniences requiring very little medical intervention to severe and life-threatening injuries that can take months to years for a person to reach complete recovery. Bone fractures generally include simple fractures and compound fractures. Simple fractures or closed fractures are broken bones remaining within the body and do not penetrate the skin. Compound fractures or open fractures, on the other hand, are broken bones that do penetrate through the skin and may expose the bone and deep tissues to the exterior environment.
Needless to say, compound fractures are much more serious than simple fractures because they can involve complications with deep infections caused by open wounds. Simple and compound fractures also involve other specific types of fractures, such as comminuted fractures involve bones broken in at least two places; transverse fractures happen when a bone breaks perpendicular to its length, meaning the fracture pattern is a straight line running in the opposite direction of the bone; oblique fractures involve bones breaking at angles; spiral fractures happen when a bone is broken with a twisting motion, creating a fracture line wrapping around the bone and looking like a corkscrew; and avulsion fractures involve small pieces of bones tearing off from the main bones because of application of extreme force to ligaments or tendons.
In many construction accidents, injured workers suffer more than just a single broken bone, and fractures can prevent them from returning to work for months or even years. Severe fractures can lead to a recovery period that may be a very long and painful process requiring physical therapy, rehabilitation, and additional surgeries. In some cases, these injuries can be so severe that a victim is unable to return to work in any capacity, leading to immense financial hardship.
Common kinds of soft tissue injuries include Some of the most common soft tissue injuries include whiplash, contusions, sprains, tendonitis, bursitis, stress fractures, strains, and tenosynovitis. Repetitive strain injuries such as carpal tunnel syndrome can also be soft tissue injuries.
An amputation is the removal of a limb by trauma, medical illness, or surgery. A surgical measure is usually employed to control pain or a disease process in the affected limb. Upper extremity amputations can include partial hand amputations involving the removal of part of the hand, wrist disarticulations involving removal of the hand after separating it from the lower arm at the wrist, below-the-elbow amputations involving removal of part of the lower arm by cutting across the bones of the lower arm, elbow disarticulations involving removal of the lower arm after separating it from the upper arm at the elbow, above-the-elbow amputations involving removal of the lower arm, elbow, and part of the upper arm by cutting across the upper arm bone, shoulder disarticulations involving removal of an entire arm after separating it from a shoulder, and forequarter amputations involving removal of the arm and part of the shoulder.
An internal injury is one of the most dangerous types of injuries because when such injuries do not receive immediate treatment, they can cause serious complications or even death. Common kinds of internal injuries may include brain bleeds, broken ribs, pneumothorax involving a rib puncturing a lung, abdominal aorta aneurysms in which the stomach is compressed during an accident and causes a rupture of the abdominal aorta, internal organ injuries, ruptured spleens, and internal bleeding.
Many of these kinds of injuries will be considered catastrophic because they can result in lasting impairments or disabilities. People need to be aware that they can be entitled to significant compensation when injuries are going to lead to lifelong disabilities.
Even when injuries will not necessarily cause lifelong problems, they can still be incredible financial burdens in the short term. All people have the right to seek compensation for their injury costs.
Common Causes of Car Accidents
Car accidents in the Santa Ana area have a wide variety of possible causes. Most crashes stem from driver negligence, and common examples of driver negligence include, but are not limited to:
Driver fatigue or drowsy driving
Aggressive driving
Drunk or drugged driving
Speeding
Tailgating
Dangerous lane changes
Inclement Weather
Unsafe lane changes
Improper turns
Not all of these causes necessarily involve other drivers. In certain cases, people can have one of the following claims:
Automobile defects – Vehicle manufacturers or suppliers can be responsible for injuries caused by defective parts under product liability actions.
Mechanics – People who improperly repair cars and cause injuries can be liable.
Alcohol providers – California Civil Code § 1714 states that "the furnishing of alcoholic beverages is not the proximate cause of injuries resulting from intoxication, but rather the consumption of alcoholic beverages is the proximate cause of injuries inflicted upon another by an intoxicated person." The code basically absolves all bars and restaurants of legal liability for accidents caused by drunk drivers, but two important exceptions concern accidents caused by drunk drivers who are minors. In these cases, people who provide alcohol to minors at private premises may be liable, and businesses that sell alcohol to minors can also be liable.
It can be difficult for a person to know who a claim should be filed against, which is why it is so imperative that all people seek legal representation in these cases. An experienced car accident attorney in Santa Ana will know how to identify the proper liable party and take appropriate action.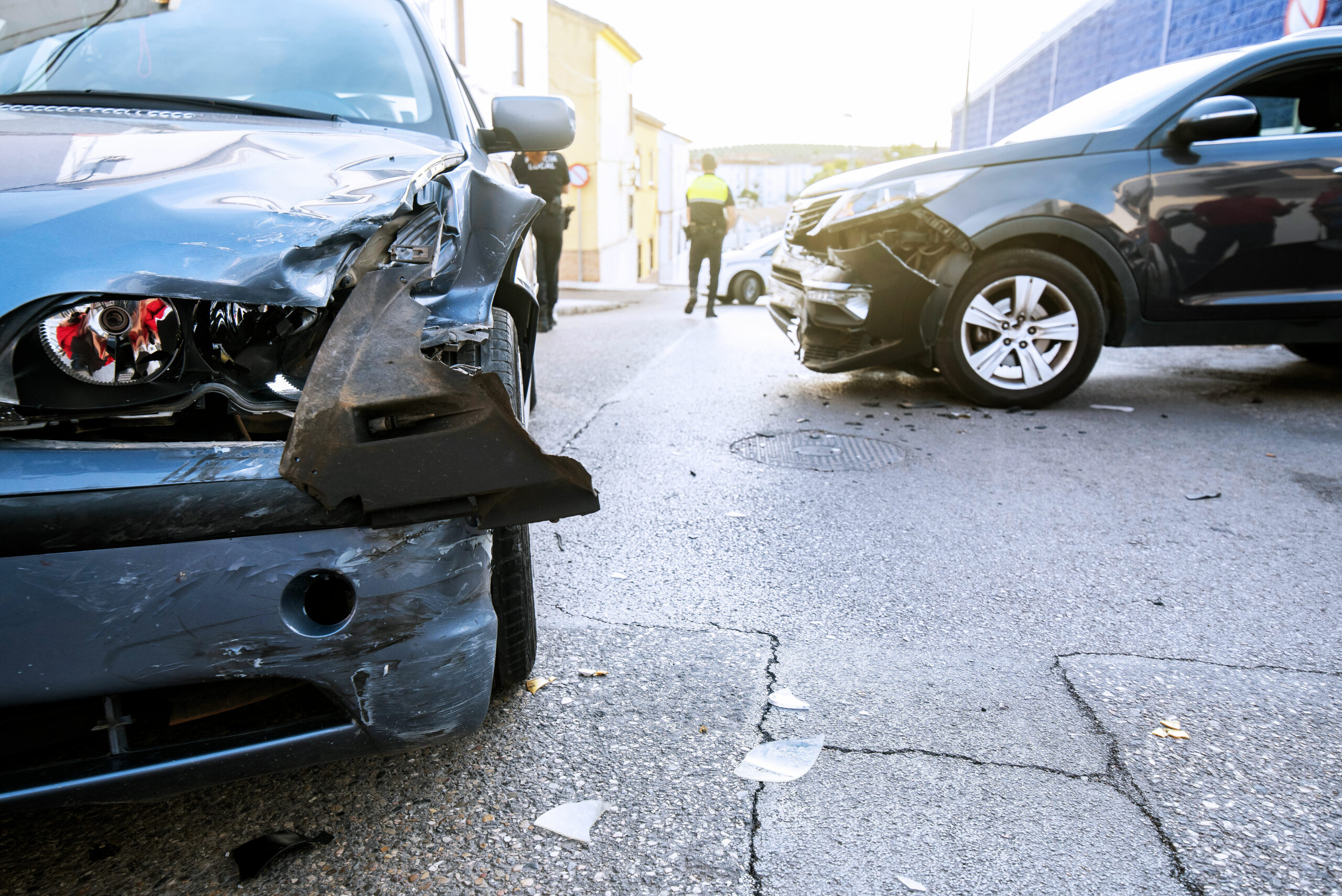 Settlement in a motor vehicle accident; client suffered internal injuries.
– 
JUDD ROSS ALLEN
Is California Considered a No-Fault State?
While there are several states in the nation that are considered no-fault states, meaning that people must turn to their own insurance companies to cover their losses. California, however, is an at-fault state, meaning that people responsible for causing motor vehicle accidents also become responsible for paying all damages.
People can seek compensation from a negligent party up to the limits of their insurance policy. When damages exceed the limits of an insurance policy, a person can file a lawsuit against the driver directly.
It is important to remember that California is a comparative negligence state, which means that a person can have their award reduced by their own share of negligence. In other words, a person who is awarded $100,000 in a car accident they are found to have been 20 percent at fault for will have their award reduced by $20,000 and ultimately recover $80,000.
Possible Defendants in a Santa Ana Car Accident Case
Most car accident cases will be fairly clear-cut instances of one driver being at fault and that driver being responsible for damages. There are certainly cases, however, that can be complicated by multiple drivers being liable for injuries or even other parties being at fault.
Several people in California have uninsured or underinsured motorist coverage that covers damages in the event that another driver does not have enough insurance to cover liability obligations. When you work with good Santa Ana car accident lawyers, they can investigate every possible source of payment to fully compensate you for your damages, including pursuing claims against cities or the state for faulty road design, faulty traffic signals, or other forms of negligence by a governmental entity.
Impact of the Statute of Limitations on Car Accidents
California Code of Civil Procedure § 335.1 establishes that any action for injury to, or for the death of, a person caused by the wrongful act or neglect of another person must be filed within two years of the date of an accident. The time limit is known as the statute of limitations, and people will want to be aware of this aspect because it can impact how their case will be handled.
People should not wait to get an attorney involved in their case because waiting too long can mean a lawyer will not have enough time to investigate the case, and a person may be unable to secure legal representation. If no action is taken within two years, a person will lose their right to recover anything.
Types of Compensation for Car Accidents in California
When it comes to the money that people recover in car accident cases in California, compensatory damages typically come in two forms: economic damages and non-economic damages. Economic damages are tangible costs people can calculate and prove, while non-economic damages are far more subjective and generally do not have financial value.
Examples of these damages often include:
Medical expenses – Medical bills are one of the most common kinds of damages in these cases, as most people are going to have some expenses relating to their medical care. There are a wide variety of medical bills, too, that can include ambulance transport, emergency care, hospitalization or time in the ICU, surgical procedures, physical therapy, medication, medical equipment, and many more. When a person requires medical care in the future, those costs should also be recoverable as future damages.
Lost income – People who suffer a severe injury are usually unable to return to work. Even when they are cleared to return to work, their injuries can restrict what they can do. Some people may have to accept lower-paying jobs because of their impairments, and some people may be unable to find work at all. Lost income is intended to compensate people for these issues.
Non-economic damages – Non-economic damages compensate people for nonpecuniary losses. Common kinds of non-economic damages include pain and suffering, disability, disfigurement, emotional trauma, loss of enjoyment of life, loss of consortium, and inconvenience.
The grand total for compensation that an injured victim is awarded can vary depending on various circumstances surrounding their accident. Managed by Arash Khorsandi, Esq., Arash Law will work with economic and financial experts to properly calculate your total losses and can fight to ensure that you can recover everything you are entitled to.
Schedule a Free Consultation with One of Our Car Accident Lawyers in Santa Ana Today
Every single person involved in a car accident is going to want to minimize their personal losses, so most people with injury claims will be facing an uphill fight when trying to recover any compensation for their losses. Hiring Arash Law by Arash Khorsandi Esq., to handle your car accident case will give you the best possible chance of recovering as much as possible in your case.
When you suffered an injury or your loved one is killed in a car accident caused by the negligence of another driver in the Santa Ana area, you will want to contact the Orange County law firm of Arash Law, operated by Arash Khorsandi, Esq., for legal representation. Our team of skilled car accident lawyers in Santa Ana will have the resources and personal injury law experience necessary to thoroughly investigate your case and work to secure any compensation you are entitled to.
We will never be afraid to stand up to insurance carriers so you can recover maximum compensation. You can call us today for a free consultation at (888) 488-1391, or you can contact us online.
Our Santa Ana car accident law firm serves many surrounding areas of Santa Ana, including Orange, Tustin, Garden Grove, Tustin Foothills, Fountain Valley, Irvine, Anaheim, Costa Mesa, Stanton, Westminster, Fullerton, Placentia, Huntington Beach, Newport Beach, and Yorba Linda.