The Brain: How It Works
The human brain is an incredibly complex organ. It is responsible for so much of what makes us human, and yet it physically comprises a mere two percent of the human body's weight. The human brain is soft, gelatinous, and contains trillions of neurons composed of axons and dendrites. Our brains coordinate chemical and electrical impulses that allow our bodies to move. What we understand as consciousness is also a product of our brains. Every distinct personality is intimately related to one specific human brain distinguishable from all others. Injuring this organ can cause devastating consequences, and the brain injury lawyers at Arash Law understand how difficult it can be to deal with the struggles associated with brain injuries.
The human brain contains the right hemisphere and the left hemisphere. The individual sections of each hemisphere are known as lobes. Every mechanism inside the brain occurs within the cerebrospinal fluid. Impacts are absorbed by the cerebrospinal fluid. Also, the cerebrospinal fluid keeps the brain working. The spinal column connects the body and the brain. Also known as the central nervous system, the spinal column and the brain work together to coordinate bodily functions.
Different Categories of Brain Injuries
Not all traumatic brain injuries are the same. Two general categories make up the majority of brain injuries suffered by people. These are acquired brain injuries and traumatic brain injuries.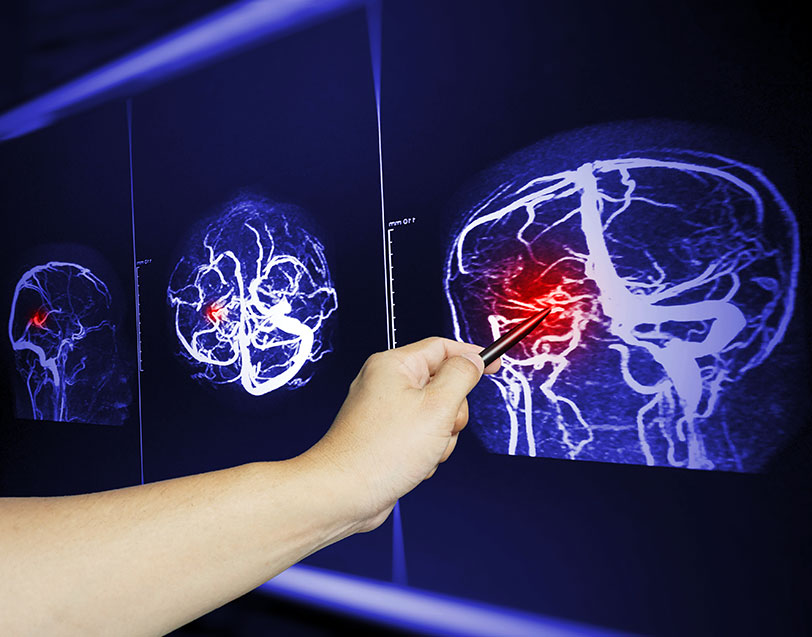 Acquired Brain Injury
Injuries that affect the brain from the moment of birth are known as acquired brain injuries. The causes of acquired brain injuries are numerous and include strokes, tumors, accidents, and falls.
Traumatic Brain Injury
Head injuries are the primary cause of traumatic brain injuries. The typical causes of traumatic brain injuries include car accidents, blunt force trauma, falls,  and workplace injuries. Also, the possible effects of a traumatic brain injury are determined by the scope of the injury. The impact site on the head, as well as the force of the impact, can produce different symptoms.
Acquired Brain Injury
Acquired brain injuries often arise from an internal change in the brain. An acquired brain injury occurs after an individual is born and "is not hereditary, congenital, degenerative, or induced by birth trauma." The Brain Injury Association of America defense acquired brain injuries in this manner.
Acquired brain injuries are divided into two groups, hypoxic and anoxic. A hypoxic brain injury is characterized by a lack of oxygen in the brain. If the brain receives too little oxygen, the organ cannot work properly.
An anoxic brain injury happens when the brain does not receive any oxygen whatsoever. Anoxic brain injuries are divided into three categories:
Anoxic anoxia – These injuries occur when the brain does not have any oxygen at all.
Anemic anoxia – These injuries occur when the blood lacks an adequate amount of oxygen.
Toxic anoxia – These injuries occur when toxins limit how blood can function inside the body.  Toxic anoxia arises when toxins limit how oxygen in the blood can function in the brain.
What Gives Rise to Acquired Brain Injuries
Acquired brain injuries occur after an individual is born. Symptoms produced by acquired brain injuries differ depending on the specific brain regions that suffer injury. Some of the most common causes of acquired brain injuries are the following:
Stroke – A blood vessel can pop or become obstructed, damaging the brain.
Physical injuries – These injuries result from sudden blows to the head during car accidents, falls, or physical altercations.
Low oxygen – The body receives an insufficient amount of oxygen
Disease – Many diseases (such as Parkinson's, multiple sclerosis, and cancer) can cause acquired brain injuries.
Drugs and alcohol – Excessive consumption can cause acquired brain injuries.
The Effects of Acquired Brain Injuries
An individual person may experience different symptoms that affect every area of their life after suffering an acquired brain injury. Symptoms may arise quickly and become noticeable to others. These include physical weakness and incoherent speech. Other symptoms are not as discernible by external observation of the injured person.
Three primary categories describe the alterations a person can experience after suffering an acquired brain injury:
Physical symptoms
Cognitive symptoms
Emotional and behavioral symptoms
A person who suffers an acquired brain injury may experience the following physical symptoms:
Headaches or migraines
Confusion and dizziness
Changes in the ability to smell, see and hear
Partial or complete paralysis
Poor muscle coordination
A person who suffers an acquired brain injury may experience the following cognitive symptoms:
An inability to learn new information
Poor judgment
Memory deficits
An inability to communicate effectively
A person who suffers an acquired brain injury may experience the following emotional symptoms:
A lack of awareness of how their behavior or physical con
An inability to socialize with others in a
Being impatient and angry
Depression and anxiety
Recovery
Any person who suffers from an acquired brain injury will benefit from a supportive group of family and friends during the recovery phase. Many patients who deal with the symptoms caused by acquired brain injuries ask themselves if they will ever feel like they did before they suffered an injury. Patients also want to know how long the recovery phase will last.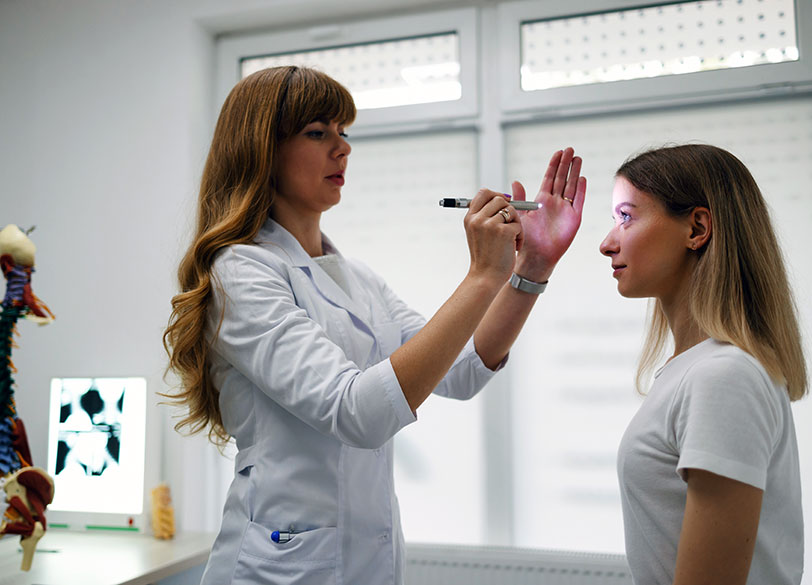 The majority of patients recovering from injuries related to acquired brain injuries will see positive improvement during the first eighteen months to two years after the date of injury. Some acquired brain injuries will require long-term recovery that can last the remainder of a patient's life.
Many factors affect how long an individual patient's recovery may last. These include the patient's age at the time of the injury, the nature of the impact, and the type of injuries suffered by the patient.
Family members, friends, and other supportive individuals will help the patient return to their normal life. Acquired brain injuries necessitate significant adjustments regarding a patient's daily life. Adjusting to the constraints imposed by an acquired brain injury is important to a healthy recovery.
Healing and Regaining Normal Bodily Function
Patients typically work on their physical rehabilitation in the hospital as they heal. After hospitalization, the patient should begin the major recovery phase. Treatment of acquired brain injuries prioritizes three general areas: emotional impairments, physical impairments, and cognitive impairments.
Acquired brain injuries are not simple, and their effects can be difficult to ascertain. No two patients will recover in the exact same manner and within the same time period, even if they suffer similar injuries. Rehabilitation is unique, and the patient should understand that their progress may be slow in the beginning. Many factors can affect how an individual patient responds to rehabilitation. However, not participating in rehabilitation will interfere with the patient's recovery.
A patient may want to return home as soon as possible after being discharged from the hospital. However, rehabilitation is essential, and every patient who suffers an acquired brain injury should undergo an assessment for a rehabilitation plan. The sooner a patient begins rehabilitation, the sooner they can get closer to returning to their normal life.
Traumatic Brain Injuries
Traumatic brain injuries arise when an individual suffers a bump, shake, or blow to the head. These forces typically occur during car accidents and falls. One type of traumatic brain injury is a concussion. An object puncturing the brain can cause a traumatic brain injury. These injuries occur under many different circumstances.
A traumatic brain injury interferes with the inner workings of the human brain. Traumatic brain injuries often arise due to a patient's head slamming against an object. Also, traumatic brain injuries occur when an external object punctures the brain by entering through the skull. Any significant bump, force, or jolt to the head can cause a traumatic brain injury. The following are some of the clear signs that normal brain functioning is impaired:
Disorientation, inability to concentrate, and altered mental states
Alterations in speech patterns, vision impairment, and weak muscle strength
Memory loss that affects how a patient remembers things before and after the injury
Loss of consciousness
Nearly 2.8 million traumatic brain injuries were recorded in 2014 in the United States, based on data analyzed by the Centers for Disease Control. More than 800,000 of these cases affected children. Also, approximately 13 million U.S. citizens live with a long-term disability due to a traumatic brain injury.
Examples of Common Traumatic Brain Injuries
A traumatic brain injury occurs when an external object or impact interferes with the normal functioning of the brain. Different events are likely to cause traumatic brain injuries. For example, traumatic brain injuries may occur during car accidents, sporting events, physical altercations, and falls.
Approximately 1.5 million traumatic brain injuries occur each year in the United States, according to data analyzed by the American Association of Neurological Surgeons. Also, approximately 5.2 million U.S. citizens suffer from disabilities that arose due to traumatic brain injuries. What follows are common examples of traumatic brain injuries.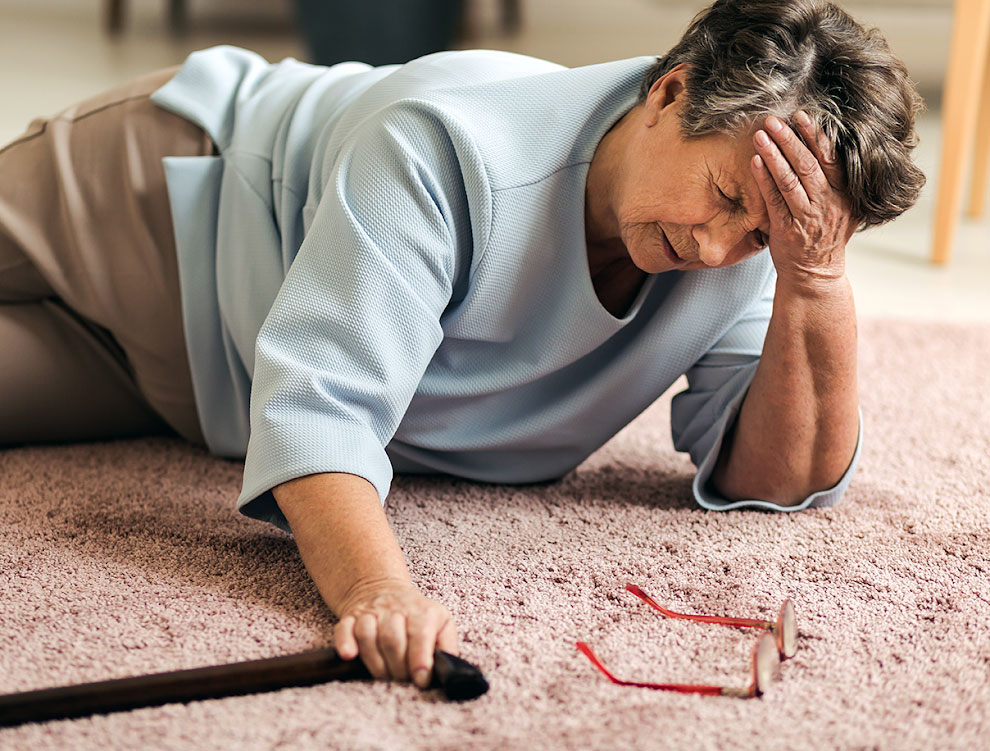 Stroke
If blood stops flowing to the brain, the cells within the brain will die. This lack of blood flow causes a patient to suffer a stroke. Most strokes are hemorrhagic or ischemic. A hemorrhagic stroke is caused by a punctured blood vessel. An ischemic stroke is caused by a blocked artery. Transient ischemic attacks arise due to temporary blood clots that occur in some patients.
Anoxic Brain Injury and Hypoxic Brain Injury
Anoxic brain injuries arise when no oxygen reaches the human brain. Hypoxic brain injuries happen when the brain receives a small amount of oxygen. These types of brain injury most commonly arise due to variations in normal breathing patterns.
Brain Stroke–Hemorrhage
Uncontrolled bleeding may happen in the brain tissue or within open space around the brain itself. These types of bleeding are known as intracerebral hemorrhaging and subarachnoid hemorrhaging, respectively. Traumatic brain injuries can cause brain hemorrhages. Acquired brain injuries are more likely to produce a burst aneurysm.
Non-Traumatic Acquired Brain Injuries
Internal mechanisms such as pressure from a tumor, exposure to toxic chemicals, and lack of oxygen are likely to cause non-traumatic brain injuries. Infectious diseases, near drowning, tumors, aneurysms, and strokes may also cause non-traumatic brain injuries. These types of brain injuries are also sometimes termed non-traumatic acquired brain injuries.
Skull Fracture
Skull fractures do not commonly occur during accidents. Yet they can affect the functioning of the human brain and cause infection in brain tissue. If a skull fracture is thin, it will be examined closely, but surgery will generally not be necessary. On the other hand, depressed fractures and skull fractures that cause cerebrospinal fluid to exit the skull require surgery.
Hematoma
When blood collects inside the brain or within the empty space around the brain, an intracranial hematoma can result. Hematomas are often caused by ruptured blood vessels. Different kinds of hematoma occur depending on where they occur inside the brain.
Diffuse Axonal Injury
Neurons contain dendrites and axons. These components enable neurons to share information. Diffuse axonal injuries affect the axons that impair their ability to work properly. Bleeding does not typically occur during diffuse axonal injuries. Swelling may occur during diffuse axonal injuries. These injuries may cause patients to lose specific bodily functions.
Edema
Edema occurs when the brain swells and can happen during any type of traumatic brain injury. Edema places pressure on the brain because it is impossible for the skull to expand to alleviate the swelling.
Concussion
Concussions are common types of traumatic brain injuries. Concussions happen when brain function alters due to the brain moving around inside the skull.
Call Us Today to Speak with a California Brain Injury Lawyer
If you have suffered head injuries during an accident, call our California personal injury attorneys today. We have decades of experience representing clients in injury cases, and we have recovered over $400 million for personal injury clients in California. Contact Arash Law today at (888) 488-1391 or contact us online to schedule a free consultation.