The use of a lane departure warning system may prevent the number of traffic collisions in the United States, as reported by the Insurance Institute for Highway Safety. The lane departure warning technology was created to reduce the number of car accidents. Studies also demonstrate how blind spot detection results in fewer car accidents occurring due to drivers making lane changes. IIHS vice president for research Jessica Cicchino evaluated collision reduction technology by analyzing information collected during traffic collisions.
Analysts use traffic collision reports due to the information they contain regarding the conditions related to car accidents. These reports enable analysts to scrutinize the categories of accidents that digital safety devices were made to prevent. The rates of car accidents do not tell researchers and analysts whether digital safety programs are working to reduce road accidents. Ms. Cicchino discovered in previous analyses how auto brakes and front crash technology reduce car accidentsby approximately fifty percent. Also, rear cameras stop one out of every six traffic collisions. Unfortunately, accidents continue to happen, in spite of these new technologies. If you have suffered injuries in a car accident, you should contact the California car accident attorneys at Arash Law immediately.
Lane Departure Systems Reduce Accidents
These updated findings suggest that lane departure technology reduces the number of the following types of car accidents: 
Frontal collisions
Sideswipe accidents
Single-automobile accidents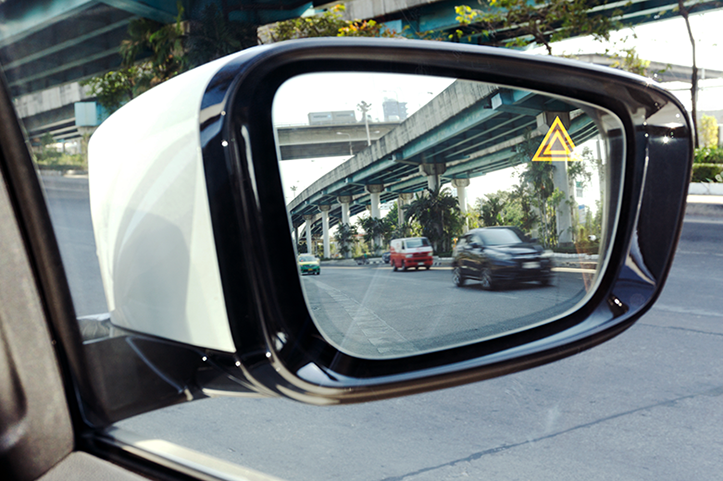 In some instances, traffic accidents were reduced by approximately 11 percent. The rate of injury-causing accidents was reduced by approximately 21 percent. The results signify that if every automobile in the United States had a lane departure warning system installed, approximately 85,000 traffic collisions and approximately 55,000 injuries would not have occurred.
These studies contained controls for insurance risk, driver gender, and driver age. Many other variables were controlled that might have influenced how often insured cars were involved in car accidents every year. A simplified research study that did not control for these details produced results suggesting that lane departure warning technologies reduced the number of fatalities during car accidents by approximately 86 percent. The total number of traffic collisions that caused fatalities was not high enough to make the total a part of a research tool that contained demographic controls.
An additional research study found the total number of all car accidents was lowered by approximately 18 percent for automobiles that contain lane departure warning systems. Injury-causing vehicle crashes were likewise reduced by 24 percent for vehicles containing lane departure technology.
Jessica Cicchino stated that these lane departure warning systems reduce traffic accidents in the United States. Cicchino also confirmed that lane departure warning technology is capable of saving many lives due to the number of traffic accidents that are caused by lane departures.
HLDI reports did not reveal immediate financial benefits in terms of lower insurance rate claims caused by lane departure warning technology. Front crash reduction technology and lane departure warning systems are often linked together in automobiles. These systems work in tandem, and their effects cannot be isolated. Also, many insurance reports do not include the type of accident. Some vehicles do not include both of these technological systems together, but no studies regarding the effects of lane departure warning systems on these automobiles exist.
Some studies reveal that trucks equipped with lane departure warning systems reduced the total number of truck accidents by approximately 50 percent. Also, a Swedish study discovered fewer crashes involving injury for automobiles that featured lane departure warning systems.
The findings of the recent studies by Cicchino are not equal to the studies involving trucks and Swedish vehicles. A factor that may contribute to this difference is that many drivers in the United States disable lane departure warning systems in their automobiles. Many analysts do not understand how many automobiles may have turned off lane departure warning systems during earlier research cases. If the motor vehicle operators in the most recent study kept the lane departure warning system on all the time, the effects would be commensurate with the positive numbers seen in the prior research cases.
m
One additional element that influences these studies and their interpretation is that lane departure warning systems need an appropriate response from other drivers or motorcyclists on the road. In approximately 630 lane change accidents, approximately 34 percent of vehicle operators were not physically alert or aware of their surroundings. The most recent study analyzed automobiles from several different vehicle manufacturers, including Volvo, Subaru, Mercedes-Benz, Mazda, Honda, and General Motors. These vehicle manufacturers offered data regarding the inclusion of optional technologies in automobiles by using vehicle identification numbers.
Analysts scrutinized car accident statistics from the years 2009 to 2015 and reviewed the vehicle identification numbers to understand which automobiles had lane departure warning systems installed. The researchers and analysts used this data to conduct their research projects.
Contact Arash Law today to schedule a free consultation with an experienced personal injury attorney. We have spent decades representing clients in personal injury cases. Call Arash Law at (888) 488-1391 to learn more about the legal services we offer. We have recovered over $400 million for personal injury clients in California.
Blind Spot Detection Systems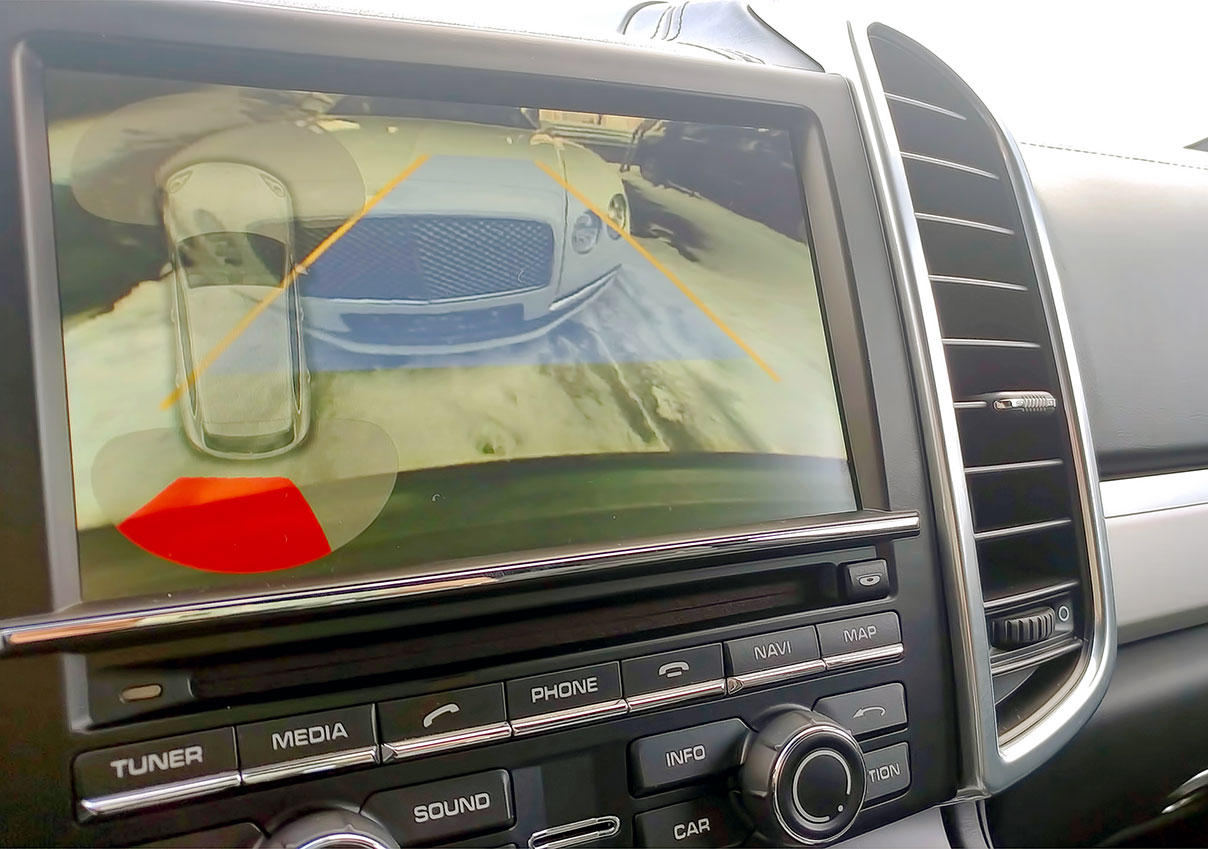 Blind spot detection systems are also used to improve the safety of drivers and passengers. The researchers employed identical analytical tools to discover information regarding blind spot detection systems. These systems produce visual notifications when a vehicle is in a driver's blind spot. Many crashes involving merging lanes or changing lanes were analyzed in this study.
Vehicle manufacturers who participated in the blind spot detection systems research include Volvo, Mercedes-Benz, Mazda, Honda, General Motors, and Fiat Chrysler. Many variables were controlled during these studies. Taking these controls into account, the analysts discovered that blind spot detection technology reduces the total number of all accidents involving lane changes by approximately 14 percent. Also, the rate of injury-causing lane change accidents was lowered by approximately 23 percent.
These studies indicated that blind spot detection systems could reduce the number of car accidents caused by improper lane changes. Jessica Cicchino pointed out that drivers still must be attentive and focused while driving to make safer driving decisions. Cicchino also states that blind spot detection systems might reduce car accidents by approximately 50,000 per year.
Contact Arash Law Today to Speak with a California Car Accident Lawyer
Arash Law can help you and your family members today. Call us at (888) 488-1391 to learn more about the legal services we offer. We have decades of experience representing personal injury clients in California. We have recovered over $400 million for our clients. We serve clients in San Francisco, Riverside, Sacramento, San Jose, Los Angeles, San Diego, Sherman Oaks, and throughout California.