The term "damages" is a legal remedy based upon the principle that a person injured through a breach of contract, by a wrongful or negligent act, or by an omission of another party should be fairly compensated to a degree equivalent to the sustained injury or loss.
It refers to the sum of money which the court awards or imposes as pecuniary compensation, recompense, or satisfaction for loss or injuries suffered as a consequence of either a breach of a contractual obligation or a tortious act. They are the amount that the losing side of a lawsuit must pay to the winning side to compensate for losses or injuries caused by the party at fault.
Were you injured by a negligent act and need to speak with a personal injury lawyer? Contact the award-winning attorneys at Arash Law, spearheaded by Arash Khorsandi, Esq., to discuss the damages you can claim. Contact our award-winning law firm at (888) 488-1391 today.
Compensatory Damages vs Punitive Damages – What's The Difference?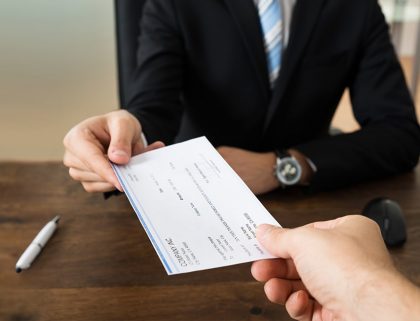 Compensatory damages or Actual damages are awarded in satisfaction of, or recompense for, the actual loss or injury sustained. They are designed to compensate plaintiffs for the actual losses they have experienced. This type of award aims to reimburse the medical treatments, medical bills, or any future expenses they may have because of an injury they sustained due to the negligence of another person or entity.
Punitive damages or Exemplary damages refer to the amount of money that is more than the actual damages. It is a punishment for willful or malicious acts and deters others from behaving the same way.
It is imposed by way of example or correction only in addition, among others, to compensatory damages, but they cannot be recovered as a matter of right. Their determination depends upon the discretion of the court. These types of damages are typically only awarded in cases where the behavior of the defendants was extremely careless or malicious.
Although uncommon, a judge may award punitive damages during a personal injury suit in California if he or she finds evidence of the defendant's gross negligence, malice, fraud, or intent to harm. At  Arash Law, under the direction of Arash Khorsandi, Esq., a personal injury lawyer can give you an accurate estimation of the full value of your claim.
The Two Types of Compensatory Damages
The California Courts identified two types of compensatory damages, which are either Special or General.
Special damages refer to the expenses incurred because of the accident and injury. They are the out-of-pocket costs spent on your recovery, repairs, and medical treatments. Special damages are referred to as economic, tangible, and actual damages.
These are awards that are tangible and easy to calculate because they are based on the actual expenses of the victims. In addition to medical expenses, victims can claim compensation for lost wages, property damages, court and litigation expenses relating to the negligence.
Examples of Special Damages
Past and future medical expenses
Disability accommodations
Live-in care or nursing home care
Domestic services
Medical equipment
Prescriptions
Rehabilitation and therapies
Lost earnings
Damaged or destroyed property
Transportation and travel costs
Legal expenses and attorney's fees
General Damages are the losses any reasonable plaintiff would have suffered in the same accident. They are awards that are difficult to quantify as they cover non-economic, intangible, and subjective losses such as emotional distress, pain and suffering, Post Traumatic Stress Disorder (PTSD), deformity, shortened life expectancy, and long-term medical treatment. Even an injury such as defamation can qualify for general damages. Another example that would qualify for general damages is when someone has trouble forming relationships after their injury. This is known as "loss of consortium."
The amount awarded in general damages will be determined by the jury during a personal injury lawsuit based on the facts of the case. These should be deemed reasonable for the plaintiff's suffering.
Examples Of General Damages
Estimated future medical expenses
Lost capacity to earn in the future
Physical pain and suffering
Emotional distress
Mental anguish
Psychological trauma
Post-traumatic stress disorder
Anxiety or depression
Lost quality of life
Lost enjoyment of life
Grief and loss of consortium
Inconvenience
Humiliation
Loss of opportunities
In most personal injury cases, the plaintiffs seek both special and general damages. It is less common, although possible, to bring a claim for general damages only. However, it might be appropriate for plaintiffs to pursue non-economic damages only if they were not injured in the accident but have witnessed traumatic accidents, such as the deaths of their loved ones. Most states allow the filing of claims for non-economic damages only.
How to Prove Compensatory Damages
A plaintiff claiming Compensatory Damages must prove different conditions of a claim. In most cases, the plaintiffs have to prove that losses or injuries have occurred and that the losses or injuries were caused by the defendants. Mainly, the defendant's actions caused a loss or injury to the plaintiff.
The conduct of the defendant is typically caused by negligence. A primary example is when the defendants' negligent actions caused an accident that resulted in a plaintiff's injuries.
To prove a compensatory claim, you will need to gather all evidence that can be used to support your case.
Types of evidence include:
Testimonial Evidence or the statements of Plaintiff and other witnesses
Documentary Evidence such as photos or videos of accident scenes, police reports, and medical records
Any other evidence that can help in calculating damages
Types of Compensatory Damage Claims
There are a variety of compensatory damages awarded in personal injury cases. Most are resolved through a compensatory award. At  Arash Law, the most common types of compensatory damages claims which are awarded to the plaintiffs are:
Are There Damages Caps in California?
Generally, no caps on compensatory damages in personal injury cases were placed by California. Judges or jury were given the freedom to award the victims any amount they believed was fair and reasonable.
In other words, there are no limits to the compensatory damages that plaintiffs can seek or the amount that the judge or jury may award in California personal injury cases. The only exception to the general rule is concerning medical malpractice suits.
The California law placed a $250,000 damage cap on pain and suffering and other non-economic damages in medical malpractice cases. The rationale for this limit is to curb concerns that medical doctors were leaving California due to increasing insurance premiums as a result of large medical malpractice awards.
Why You Need An Experienced Lawyer to Recover Damages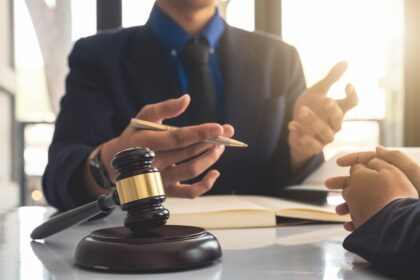 Filing personal injury cases may seem like a simple process. But in reality, recovering compensatory damages is not easy as it involves complicated legal procedures, technical medical terms, a gathering of evidence, and lots of paperwork that non-lawyers may not fully understand or prepare. Moreover, proving that you have suffered losses is not sufficient. You need to establish that negligence was committed by the defendant, and he or she has to pay the damages as a consequence.
Skilled personal injury attorneys can assess whether it is worth it to pursue legal action. They usually work with a team of investigators who can skillfully examine the technical aspects of your case.
Showing how you have been harmed is not the same as proving how much compensation you deserve. The plaintiffs are responsible for proving to the judge that the amount they asked for is justified. It is up to the judge to decide the amount and types of damages. However, the plaintiffs must be prepared to make arguments for the amount they think is fair and reasonable.
A lawyer in Southern California could help you prove the value of your damages using your evidence. You or your lawyer has to prove that the losses you have suffered have a real monetary value that a judge or jury can estimate. A seasoned personal injury lawyer can help you determine and maximize the amount of your claims and reach a favorable settlement.
The money you spent on any aspect of your accident, personal injury, or claim could become part of the economic damages you may demand from the defendant. Experienced personal injury lawyers are used to work on your cases. They know the procedures and how to help you win your case.
Hiring Arash Law to Win Your Personal Injury Claim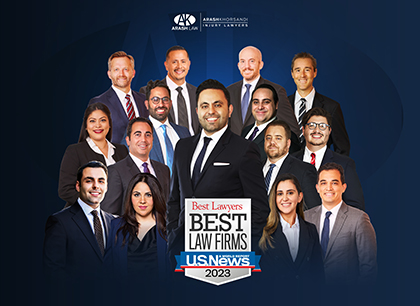 If you or a loved one has been injured in an accident caused by another person's negligence, contacting a dedicated personal injury attorney is highly recommended and should be one of your top priorities.
Determining the amount of compensatory damages settlement is seriously complex. However, engaging the services of an attorney can be a great help. Talking with an attorney will give you a more significant opportunity to calculate the most substantial amount for your injury claims.
Seek a personal injury lawyer at  Arash Law to help you identify the reasonable compensatory damages you can claim. Our law firm can consult with you on your case and advise you of your legal rights and options to maximize your settlement value.
Arash Law, founded by famous attorney Arash Khorsandi, Esq., offers free consultation and will represent you on a contingency fee basis. It means that you will not be charged any fees unless we win. Contact us at (888) 488-1391 for a free consultation.