California is famous for many reasons. One of which is being the hub of motorcycle riding in America. Motorcyclists come from all over the country to ride on the state's old roads such as Route 66, view its beautiful scenery, and enjoy its pleasant climate. Motorcycle registrations in California have skyrocketed to levels never seen before. But as a result, accident rates have also increased.
Riding a motorcycle in California can be a fascinating experience. Whether taking a long ride or just a quick journey across town, motorcycling can bring lots of fun and thrills. However, your pleasant ride could turn into a nightmare if a reckless rider hits you.
Motorcycles inherently offer less protection than enclosed vehicles, making them more vulnerable in crashes. Their stability and visibility to others on the road are limited compared to four-wheel vehicles. Navigating a motorcycle demands distinct skills, and motorcyclists face greater risks from adverse weather and road conditions. The added threat of encountering careless drivers heightens the potential for hit-and-run incidents involving motorcycles.
Hit-and-run accidents can cause severe injuries and even death. So, if you or your loved ones were injured in a crash involving a driver who fled the scene, speak to our experienced hit-and-run accident attorneys at Arash Law, founded by famous attorney Arash Khorsandi, Esq., for a free and confidential case review. We have recovered $500 Million in settlements for our California clients.
The Danger of Riding A Motorcycle
The Office of Traffic Safety (OTS) of California published quick traffic safety facts based on the data from the Statewide Integrated Traffic Records System (SWITRS) and Fatality Analysis Reporting System (FARS).
California's Traffic Safety Statistics are as follows: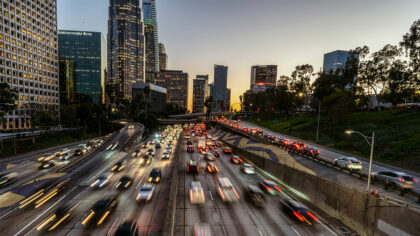 There was an approximately 7.6% rise in traffic deaths from 3,980 in 2020 to 4,285 in 2021.
In 2021, the Mileage Death Rate (MDR), or the number of deaths per 100 million miles traveled, is 1.38.
Alcohol-Impaired Driving Fatalities – From 1,180 in 2020 to 1,370 in 2021, the number of people killed in car accidents involving motorcycle riders or drivers with blood alcohol concentrations (BAC) of 0.08 or above increased by 16%.
Occupant Protection – From 782 in 2020 to 878 in 2021, the number of unrestrained passenger vehicle occupant fatalities across all sitting positions increased by 12.4%.
Motorcycle Safety – The number of fatal motorcycle accidents rose by 3% from 549 in 2020 to 565 in 2021.
The number of motorcycle fatalities caused by riders not wearing helmets increased by 9%, from 34 in 2020 to 37 in 2021.
Teen Safety – From 413 fatal crashes involving teenagers (ages 15-20) in 2020 to 474 in 2021, there was a 14.8% increase.
Bicycle and Pedestrian Safety – From 1,013 in 2020 to 1,108 in 2021, pedestrian fatalities increased by 9.4%.
There was an 8% drop in bicycle fatalities from 136 in 2020 to 125 in 2021.
Here are ten additional California Motorcycle Accident Statistics:
Out of any state, California has the most registered motorcycles, with 785,424.
88% of motorcycle accidents resulted in a reported injury or death.
California recorded 500 motorcycle deaths each year, which makes it one of the two highest rates of motorcycle fatalities.
According to the most recent publicly accessible data set from 2019, there have been 474 motorcycle deaths in California.
Since 2015, there have been 9.4% fewer motorcycle fatalities per year on average, which was reflected in 2019.
In 2019, only 28 deaths were reported from not wearing a helmet, compared to 2018, with 34 recorded deaths.
Only 6% of motorcycle deaths are associated with riders not wearing helmets.
In California, summer is the riskiest time of year for motorcycle riders.
On average, only 5% of motorcycle accidents resulting in injury result in death.
CHP reports there were 13,907 motorcycle accidents with injuries in 2017.
What Is A Hit and Run Offense?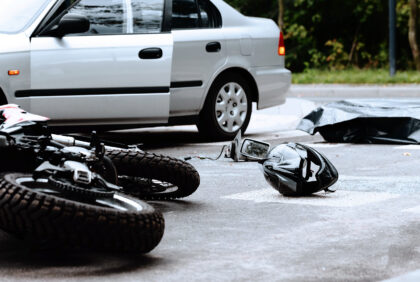 The term "hit-and-run" indicates a traffic accident that occurs when one party flees the scene without providing sufficient assistance or information to the other party or failing to report the incident in a timely manner. A motorcycle accident is terrible enough, but suffering a hit-and-run adds insult to injury.
Hit-and-run is also defined as a traffic offense when the individual involved in a vehicular accident illegally leaves the scene. In most states, traffic laws mandate that an individual involved in an accident must undertake specific steps afterward to ensure all parties are safe and the proper information is exchanged.
Hit-and-run drivers fail to follow through on these obligations and leave the scene, often to avoid responsibility for what has occurred. A hit-and-run is applicable when two drivers collide, when a driver hits a pedestrian or a motorcycle, or when a driver hits an unoccupied vehicle or a structure.
Chapter 1. Accidents and Accident Reports [20000 – 20018] of The Vehicle Code of California provides that:
(a) The driver of any vehicle involved in an accident resulting only in damage to any property, including vehicles, shall immediately stop the vehicle at the nearest location that will not impede traffic or otherwise jeopardize the safety of other motorists. Moving the vehicle following this subdivision does not affect the question of fault. The driver shall also immediately do either of the following:
(1) Locate and notify the owner or person in charge of that property of the name and address of the driver and owner of the vehicle involved and, upon locating the driver of any other vehicle involved or the owner or person in charge of any damaged property, upon being requested, present their driver's license, and vehicle registration, to the other driver, property owner, or person in charge of that property. The information presented shall include the driver's and registered owner's current residence address. Suppose the registered owner of an involved vehicle is present at the scene. In that case, they shall also, upon request, present their driver's license information, if available, or other valid identification to the other involved parties.
(2) Leave in a conspicuous place on the vehicle or other property damaged a written notice giving the name and address of the driver and the owner of the vehicle involved and a statement of the circumstances thereof and shall, without unnecessary delay, notify the police department of the city wherein the collision occurred or, if the collision occurred in unincorporated territory, the local headquarters of the Department of the California Highway Patrol.
(b) Any person who parks a vehicle which, before the vehicle again being driven, becomes a runaway vehicle and is involved in an accident resulting in damage to any property, attended or unattended, shall comply with the requirements of this section relating to notification and reporting and shall, upon conviction thereof, be liable to the penalties of this section for failure to comply with the requirements.
(c) Any person failing to comply with all the requirements of this section is guilty of a misdemeanor and, upon conviction thereof, shall be punished by imprisonment in the county jail not exceeding six months or by a fine not exceeding one thousand dollars ($1,000), or by both that imprisonment and fine.
What Makes A Hit-and-Run Incident More Severe Than Other Vehicular Incidents?
In hit-and-run accidents where one party flees the scene and fails to report the incident to the authorities, the victim is more likely to suffer an injury due to delays by the Emergency Medical Services (EMS):
The lack of or delay in providing the victim with medical care or assistance may cause serious injuries or damage.
The delayed response worsens the victim's physical agony, social isolation, and financial burden.
Lastly, it makes it harder for law enforcement to find the careless party.
What Are The Causes of Motorcycle Hit-and-Run Accidents?
A motorcycle accident caused by a hit-and-run can cause serious injuries or even be fatal. But how exactly do these mishaps happen? There are several causes of hit-and-run collisions between a car and a motorbike, including:
Aggressive driving, including tailgating and road rage
Inadequate visibility
Speeding
Distracted driving, such as using phones while driving
Driving while intoxicated with alcohol or drugs
Failure to look out for or notice a motorcycle rider
Liability in A Hit-and-Run Motorcycle Accident
Depending on the state, a hit-and-run that causes property damage can result in a misdemeanor charge. In contrast, a hit-and-run that involves injuries or fatalities can constitute a felony.
Hit-and-run charges in California can be prosecuted as either felonies or misdemeanors. If the value of the property lost is less than a specific amount, hit-and-run offenses involving property are punished as misdemeanors. On the other hand, individuals responsible for another person's harm or death may face felony charges.
According to the California Vehicle Code Section 20002, specific actions must be taken by anyone involved in a car accident resulting in another person's injury or death. Drivers must completely stop, remain in place, and show identification to any other parties or police officers who may be there. They must also offer the injured person reasonable assistance, such as contacting an ambulance. If police are not already on the scene and there was a fatality in the accident, someone must call them immediately.
Regardless of who was at fault or the severity of the injuries, these standards apply to all crashes that result in injury or death. People are frequently accused of this crime because they think they are not at fault for the accident and, therefore, do not need to stop. That is untrue. And if discovered, they will be punished.
You can check your state's specific hit-and-run statutes here.
California Vehicle Code 20002 states that penalties for hit and runs are:
As a misdemeanor, hit and run carries a possible sentence of up to six months in the county jail and a fine of up to $1,000.00, or both. In addition to the criminal penalties, three years of probation, restitution for property damage, and two driver's license points can also be imposed.
Accident claims can be time-sensitive, so don't waste time and seek legal help from a good motorcycle accident lawyer. If you've been hit and injured by a motorist while riding your motorcycle, contact our legal team at Arash Law, led by injury attorney Arash Khorsandi, Esq., to determine the viability of your case and seek compensation for your injuries and losses.
What to Do if You Suffer A Hit-and-Run Motorcycle Accident
Gather Information

Type the car's license plate number in your phone if you can see it, or memorize it until you can note it.
Note the car's kind, brand, model, and color if no vehicle tags are present. This can significantly aid in limiting the search.
Record the incident by taking pictures and videos and documenting your wounds, the damage to your bike, and the location.
Identify witnesses and note their comments and contact details for future reference.
Locate any CCTVs in the neighborhood, such as traffic light cameras and business surveillance cameras.

Collect Medical Records

Call Emergency Medical Services immediately if you sustained injuries.
Get checked out by a doctor, even if the injuries are minor. Medical professionals should be consulted to detect injuries that may not be visible outside, such as internal hemorrhaging or concussions.
Keep track of all the money you spend on prescriptions and medical care.

File A Police Report

Call the police and wait close to the scene for their arrival if the damage is severe.
Proceed to the police station to file a report if the damages are minor. This will be helpful for submitting an insurance claim and supporting your case if you decide to file one.
Obtain the case number and the office's contact details so you can follow up on the investigation.

Contact Your Insurance Provider

Talk to your insurance provider to know your options. If you have uninsured motorist coverage, you could still be able to seek compensation even if the reckless driver escaped and was not caught by the police
Know that additional compensation may be obtained from collision and bodily injury insurance.

Seek Legal Help

Contact a personal injury lawyer as soon as possible. In the event of a hit-and-run accident, knowledgeable motorcycle accident attorneys can assist you in exploring the legal remedies for obtaining compensation.
File a personal injury claim or lawsuit through your attorney, especially once the negligent party has been located. They can assist in maximizing the settlement.
Contact Our Motorcycle Accident Lawyers at Arash Law Today!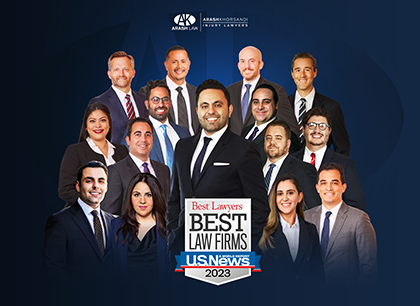 Although cars dominate the road, the rate of severe motorcycle accidents nowadays is substantially higher than car accidents. Motorbike riders are less shielded from risks and more likely to suffer severe injuries in an accident because they are open-air vehicles.
You can notice how motorcycle use increases the likelihood of death or significant injury, making them potentially riskier than other vehicle types. However, it is still possible to enjoy riding motorbikes without placing your life in unnecessary danger, provided you receive proper motorcycle training, use the appropriate safety gear, and abide by traffic regulations.
If you are hurt in a motorcycle accident caused by a hit-and-run driver, contact the motorcycle accident attorneys at Arash Law, founded by acclaimed injury attorney Arash Khorsandi, Esq. Our hit-and-run motorcycle accident attorneys have sufficient experience in handling cases of injured bikers from all over California, and we helped them recover the maximum compensation they deserved.