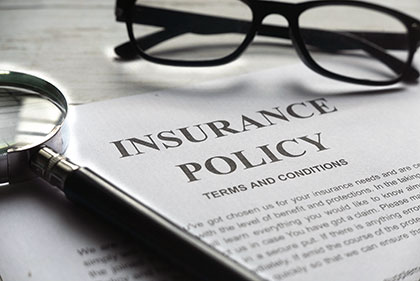 All motorists, including motorcycle riders, are required to have insurance in California. Motorcyclists must have a minimum of $15,000 per person and $30,000 per accident for bodily injury coverage. They must also have $5,000 for property damage coverage.
Other motorist insurance is similar to these but can vary.
These insurance requirements ensure that at-fault parties can pay for the harm they inflict on others through negligent actions. Insurance policies are confusing at times. However, Arash Law, under the guidance of Arash Khorsandi, Esq., is here to offer legal assistance. Don't hesitate to reach out if you need help with your insurance claim or have questions about your coverage.
Our motorcycle accident attorneys can discuss the variables that apply to your motorcycle accident claim. We can also address what happens when you do not have adequate insurance coverage in a collision. You might be eligible to file a lawsuit against the at-fault party for damages if the other driver is uninsured. Contact our motorcycle accident lawyers at (888) 488-1391 for a free consultation.
No Pay, No Play Law in California
The Golden State enforces stringent regulations concerning the minimum insurance requirements for motorcycle owners. Insurance is essential for covering your losses and injuries following a motorcycle accident. However, there's the possibility that both parties have insurance, but the coverage may not adequately address all your damages. Several factors come into play when assessing your insurance coverage.
In 1996, Proposition 213, commonly known as the "No Pay, No Play" law, was passed. The goal is to deter anyone from driving or riding without insurance. The law limits the damages for which an individual can file after an accident if that person is driving without insurance. The law also disallows convicted felons from recovering damages if they are in an accident while committing a crime or fleeing the scene.
Essentially, if you are involved in a motorcycle accident, you may find there are limits to the damages you can recover. Sometimes, you can recover damages for tangible losses like medical expenses and lost income. But you might not be eligible to recover non-economic losses such as disfigurement or pain and suffering. Discuss how this law applies to your claim with Arash Law's qualified motorcycle accident lawyers.
Uninsured Rider's Rights
Sometimes, people assume there is nothing they can do if they do not have insurance coverage. However, being an uninsured motorcyclist doesn't automatically absolve the other driver from responsibility for covering your losses. Your insurance status might not matter if you were not at fault for the collision. However, you must speak with knowledgeable motorcycle accident lawyers in California to review your options.
The insurance company will try to use your lack of insurance against you. They may try to convince you that you have no legal rights. Our lawyers are capable of expertly handling motorcycle accidents and are familiar with Prop 213 and how it may apply to your case. We have decades of experience negotiating with insurance companies and fighting for maximum compensation for our clients.
Consequence of Driving without Motorcycle Insurance in California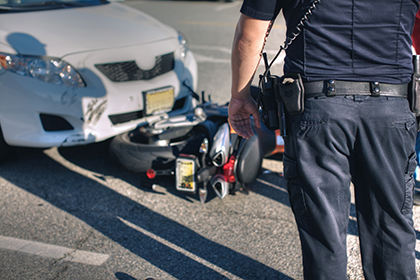 The insurance process is one thing, but legal consequences are a separate issue for motorcyclists. In an insurance claim, you can recover compensation. However, the DMV will have actions they can take to punish you for your lack of insurance. Any collisions involving property losses or injuries over $1000 must be reported to the DMV.
The DMV will know immediately that you were in an accident and did not have insurance coverage. A series of events will then trigger that lead to legal consequences. You may be facing fines, license suspensions, and impounding of your motorcycle.
Penalties will range depending on various factors. While you are facing these penalties, our California motorcycle accident lawyers will work on negotiating your compensation claim. Arash Law can advise you on the possible outcomes and penalties you can face.
Penalties for Driving without Insurance
California police officers can pull over motorcycles for traffic violations. When they do, they can ask that you present your license, vehicle registration, and financial responsibility evidence. You can have proof of financial responsibility in the form of:
Proof of insurance with the minimum limits of $5,000 for property damage, $15,000 for bodily injury per person, and $30,000 for bodily injury per accident
Alternative proof, such as a monetary deposit with the state treasurer
You can be subject to significant fines if you do not present proof of insurance that meets state minimums. Leaving your insurance card at home can lead to fines. You can appeal for a reduced penalty if you have insurance but forgot your card, which can be beneficial for your insurance claim. Discuss how these penalties can impact your injury claim with a California motorcycle accident attorney.
Penalties for a First Offense
If you receive a first offense for not having insurance, you can face the following penalties:
Between $100 and $200 plus additional penalty assessment fees
Vehicle impoundment
Penalty assessment fees can vary. The court can add different ones depending on individual circumstances. Sometimes, the costs are double or triple the fine amount. When these penalties are added, you can pay upwards of $400. If your vehicle is impounded, you may also have to pay to get it out.
Penalties for a Second Offense
When you are facing a second offense, these fines will increase substantially. Fines will now be between $200 and $500. Penalty assessments also increase. They can be between $520 and $1,300. Suppose you get a $500 fine. You can pay anywhere between $1,020 and $1,800 once a penalty assessment is applied.
On average, annual California motorcycle insurance rates start around $110 for minimum coverage. Some motorcyclists may need to shell out $700 for a full motorcycle insurance policy, depending on certain factors. So, if you think insurance is expensive, not having it can be even more costly. Getting insurance coverage is more cost-effective than facing fines and penalties. Aside from the financial burden, you can also face license suspension. Add on getting your car out of impound, and you can be out a few thousand dollars.
You might think getting compensation for your injuries can help you with these expenses. But you will need that to cover your medical bills and other losses. Subsequent offenses can result in higher penalties. Being caught not having insurance a second time can also hinder the claim your California motorcycle accident lawyer is building.
Penalties for Driving without Insurance in a Motorcycle Collision
Both drivers must report the collision and present proof of financial responsibility when an accident happens. Reporting is required when injuries or property damage are over $1000 or there is a death. Not showing evidence of financial responsibility is detrimental to your claim and your life. California will suspend your license for a year. They will also charge you fines and impound your bike, leading to towing and storage fees.
After the year passes, you can apply to reinstate your driving privileges. When applying, you must show proof of financial responsibility. A subsequent offense can result in a license suspension of up to four years. Penalties for a first offense involving a collision are fines between $100 and $200, plus penalty assessments between $260 and $520. Once you complete your one-year suspension, you must maintain an SR-22 and proof of financial responsibility for three years.
Subsequent offenses involving a collision will increase fines between $200 and $500 with penalty assessments of $520 and $1,300. You will have a four-year license suspension. After the first year of suspension, you may be required to provide an SR-22 and apply for restricted driving privileges. In all instances, you can have your motorcycle impounded.
Arash Law can work with the insurance company to assess your options. Our goal is to defend you against the insurance company. Knowing what your status is can be helpful for your claim.
Timeframe for Getting Insurance After Buying a Motorcycle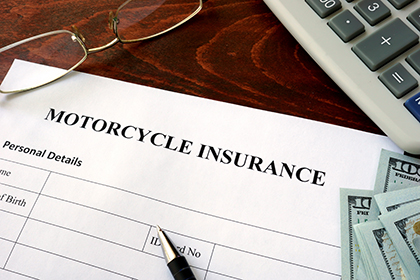 When the transaction occurs at the dealership, you must have insurance before you leave the premises. Sometimes, you can have a 72-hour grace period. You may have to show proof of insurance for another vehicle to qualify for this grace period. This requirement is in place due to the transaction expenses and rapid loss depreciation. You will need full coverage for leased or financed bikes. You will likely need comprehensive collision and liability provisions in your policies.
If you buy a motorcycle without finance, the insurance requirements can differ. You may have more time to purchase insurance. However, you should not ride until you have the necessary insurance coverage. You can be charged with steep fines and license suspension if you ride without insurance during or after the grace period. Driving without a motorcycle license can result in penalties of up to $1,000 and six months in jail. Ensure you have all valid documents before getting on your bike.
Legal Requirements for Riding a Motorcycle in California
It is illegal to ride a motorcycle without insurance. You will also need insurance to register your car. Insurance companies must also inform the DMV if you stop paying or do not purchase insurance. To legally ride a motorcycle, you must complete a rider training course. The CHP must approve these courses. You must also provide a DL 389 form to get your permit. You will likely be issued an M1 or M2 permit for six months before getting a license.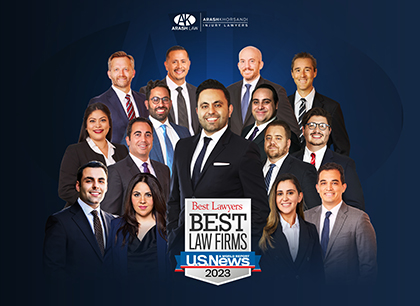 Contact Our California Motorcycle Accident Lawyers Immediately!
You have legal rights if you or a loved one were involved in a California motorcycle accident. But you must move quickly. You have two years to file a claim. managed and operated by Arash Khorsandi, Esq., Arash Law has decades of experience helping clients get the compensation they deserve. We can handle complex legal matters involving motorcycle accidents.
We have collected over $500 million dollars for clients across the state. Reach out to our California motorcycle accident lawyers at (888) 488-1391 for a free case evaluation today.