Orange County Personal Injury Attorneys with an A+ Rating
Orange County, California is the 2nd most populated county in California, behind Los Angeles County. According to the latest Census data from 2017, there are currently an estimated 3,190,400 people living in the county. With its temperate weather, a plethora of sandy beaches, and world-class tourist destinations like Knott's Berry Farm and Disneyland, it is no wonder that so many individuals call Orange County home, including the skilled and professional Orange County accident attorneys of Arash Law.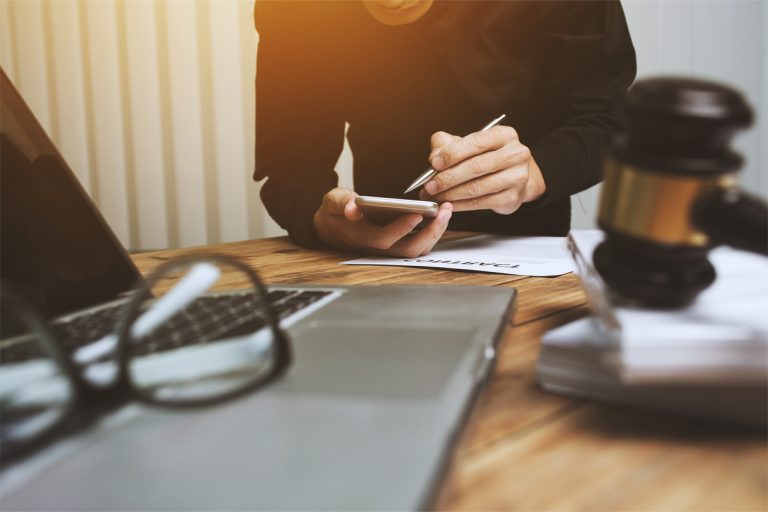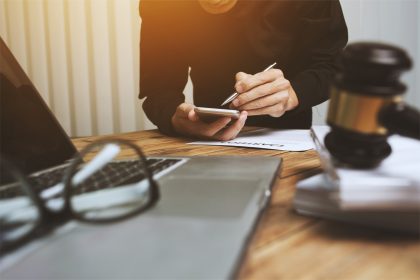 As with all regions that are hotbeds for tourism, the high likelihood of motor vehicle accidents or personal injury is a constant concern. Because of this, the Orange County personal injury lawyer team at Arash Law has years of experience and can help fight for maximum compensation for your case, whether it happened in Irvine, Anaheim, or anywhere throughout Orange County.
Whether you are on one of the major highways that run through Orange County, like Interstate Highway 5, Highway 405, or Highway 605 or you are enjoying yourself in Laguna or Huntington Beach, the opportunity for an accident is very real. Orange County auto accidents are an especially common occurrence and it is no exaggeration to say that the highways in the O.C. are among the most congested and traveled in the world.
Additionally, the influx of visitors from other areas adds to the crowds and throngs of people in the region, which of course raises the instances of serious injury accidents. It is estimated that in 2015 alone over 18.2 million people visited Disneyland in Anaheim. This number is clearly dwarfed by the total number of people who visit the region to enjoy its many other attractions.
Common Types of Personal Injury Cases in Orange County
Personal injury law covers many different incidents. The following are just some examples of cases that fall under this umbrella:
If you or a loved one has been seriously injured in an accident, contact an Orange County personal injury lawyer at Arash Law today.
Do I Need to Hire an Injury Accident Lawyer?
An average of 18,000 people in Orange County was injured or killed in auto accidents each year from 2008-2013. Many of these are caused by reckless, intoxicated, and otherwise negligent driving. If you or a loved one have been in an accident, contact an experienced car accident attorney in Orange County.
What Should I Do If I've Been In An Accident in Orange County?
The moments following an accident are often filled with pain and anxiety, which can influence decision-making skills and alter how one reacts to the situation. However, it is important to remember that the period immediately after an accident is vital to making a claim. If you have been in an accident, here are the steps you should take:
Prevent further injury. If the accident is in a public place such as a roadway or storefront, it is important to ensure no one else is affected by the hazard. If possible, pull cars away from moving traffic, or put up cones around the hazardous area to prevent further injury to surrounding parties.
Get medical attention. Regardless of your perceived level of injury or pain, experts recommend agreeing to medical attention after an accident to receive a full examination and level of health. After an accident, adrenaline is high and shock can mask many symptoms that can point to more serious conditions.
Document the circumstances. Regardless of the type of accident in question, it is important to take ample pictures and document the circumstances that led to its occurrence.
Prepare an accident report. A report of the accident is helpful in providing details and context to any personal injury claim. In the event of a car wreck, this is the report that police officers file with the details of the wreck. If your injury occurs at a business or on someone else's property and does not require a police response, a representative from the company or the property owner him/herself should draft a report with all relevant details.
Do not indicate blame. No matter the type of accident, it is important to not speak in a way that might indicate you feel apologetic or that you were to blame. Simple statements or apologies are often made in the moment to diffuse the situation but can be detrimental to a personal injury case later on, even if the other party is actually at fault.
Speak with a personal injury attorney. If you think you might have a personal injury case, it is important to seek out a lawyer in the industry to determine the details of your claim. It is best to do this as soon as possible so your lawyer can help you with each step of the process. At Arash Law, we can provide you with a free consultation regarding your personal injury claim at a time that is convenient for you.
Why Should I Hire A Personal Injury Lawyer In Orange County?
Oftentimes serious injuries happen because of the actions or negligence of other people. In this event, a personal injury lawyer can help victims get their life back or adjust to the new challenges they are facing, without taking on the massive financial burden that a serious injury can include. The person, persons, or company responsible for your pain and suffering should be held accountable and a skilled Orangepersonal injury attorney from Arash Law can help you get the compensation you deserve.
Possible compensation after a personal injury lawsuit can cover not only medical bills, but also:
Property damage
Changes in lifestyle
Lost income (present and future)
Loss of support, social ability
What Are Common Causes Of Personal Injuries?
A personal injury can be caused by any situation where a person is injured due to someone else's actions, but some of the common causes are:
How Do I Prove My Case?
To show that you deserve compensation, you must prove that the party you are suing is liable for your injuries and that your injuries caused you some kind of loss. These losses are known as damages. There are three main categories of "liability" in California:
Intentional wrongs: For example, arson, assault, and murder are intentional wrongs. Often, intentional wrongs have both criminal and civil actions. If you want compensation from someone who assaulted you, you will have to bring civil action against that person.
Negligence: In plain English, negligence means "carelessness." In legalese, negligence is a breach of the duty of reasonable care to someone else. For example, you owe a duty to others to drive safely. If you do not use your turning signals before you merge and hit a car, injuring an occupant, you could be legally negligent.
Strict liability: In some cases, a person is liable for an injury even if they were not negligent or did not intentionally harm the victim. For example, in California, the owner of a dog that bites someone is strictly liable for the injury that comes from that bite—even if the owner had no reason to believe the dog would ever bite someone. Strict liability also covers defective products and abnormally dangerous activities.
What Are The Statutes Of Limitations In California?
Statutes of limitations outline the time limits a person has to file a personal injury claim in Irvine or throughout California. If you fail to file within your time limit, the courts can refuse to hear your case. There are different deadlines depending on the type of case you're filing in California:
Personal injury. A plaintiff has two years from the date of injury to file a personal injury claim based on negligence.
Medical malpractice. A plaintiff has three years from the date of injury or one year from the date of discovery – whichever occurs first – to file a medical malpractice claim.
Domestic violence. A plaintiff has three years from the last act of domestic violence to file a lawsuit for injuries resulting from this situation.
Childhood sexual abuse. The plaintiff has eight years from his or her 18th birthday or three years after the plaintiff realizes his/her physical or psychological injury resulted from childhood sexual abuse, no matter what age.