Pasadena

Personal Injury Lawyers
with over $500 Million Recovered in Compensation for Injury Clients.
You May Be Entitled to Compensation

CONCIERGE PERSONAL INJURY LAW FIRM

Protecting the Injured in Pasadena
If you suffer serious injuries or your loved one is killed in a Pasadena accident relating to another party's failure to act reasonably and carefully, you will be facing different expenses and losses. It can be possible for you to recover most (if not all) of these expenses through a personal injury lawsuit, and the Pasadena personal injury lawyers at Arash Law, founded by famous attorney Arash Khorsandi, Esq., will be ready to help you in whatever ways we can.
Pasadena is a California city that is perhaps best known for hosting the annual Tournament of Roses parade on New Year's Day (or on Monday, January 2 if New Year's Day falls on a Sunday) and the accompanying Rose Bowl college football bowl game played at the Rose Bowl stadium in Pasadena. The city is located in Los Angeles County, about 11 miles northeast of downtown Los Angeles.
The Foothill Freeway, which encompasses Interstate 210 (I-210) on its western end and State Route 210 (SR 210) on its eastern terminus, is commonly referred to as just Route 210 and passes through Pasadena. The city is located in the San Gabriel Valley, or SGV, which offers the San Gabriel Mountains to the north, the San Rafael Hills to the west, the L.A. Basin, the Crescenta Valley to the northwest, Puente Hills to the south, and Chino Hills and San Jose Hills to the east, as well as city limits of Los Angeles on the western edge.
OTS also reported that 45 of these crashes involved bicyclists, 45 involved pedestrians (two of whom were less than 15 years of age and nine of whom were more than 65 years of age), and 24 involved motorcycles. There were 141 crashes resulting in driving under the influence (DUI) arrests, with 53 crashes being described as alcohol-involved, three crashes involving drinking drivers under 21 years of age, and 16 crashes involving drinking drivers between 21 and 34 years of age.
By severity, seven crashes were fatal, 34 caused severe injuries, 207 resulted in other visible injuries and 358 involved complaints of pain. The primary crash factors in these cases were unsafe speeds in 180 (29.95 percent), traffic signals and signs in 102 (16.97 percent), improper turning in 87 (14.48 percent), automobile right of way issues in 83 (13.81 percent), driving or bicycling under the influence of alcohol or drug in 26 (4.33 percent), unknown causes in 18 (3.00 percent), and unsafe starting or backing in 10 (1.66 percent).
Our personal injury lawyers in Pasadena, are aggressive and will not stop fighting for you until justice is served. Call (888) 488-1391 for a free and confidential consultation in the City of Roses.
largest personal injury settlement in Calaveras County in 2020; client suffered lower leg injuries
– 
JUDD ROSS ALLEN
Reasons to Choose the Law Offices of Arash Law
The first reason you will want to work with Arash Law will be our record of success in these cases, as we have recovered more than $500 million for our clients. Better yet, you will know that we will handle your case under our no-win, no-fee guarantee, meaning that you do not pay us one cent if we do not win or settle your case.
We will provide you with a free case evaluation. And in the event that you decide to hire us to handle your claim, we will rigorously investigate your accident. Our firm can step in and effectively negotiate with an insurance company for a settlement that will cover all of your past, present, and future bills.
How the Personal Injury Attorneys at Arash Law Will Fight For You
The legal team at Arash Law, led by Arash Khorsandi, Esq., is ready to help people all over the Pasadena area with all kinds of injury claims because our firm has experience with virtually every type of accident. Car crashes are certainly one of the most common areas in which we regularly assist people, but there are many other areas that people should know we can help them with.
For example, 18-wheeler accidents can involve major trucking companies and very confusing liability issues for more people. There can also be issues concerning automobile defects that are complicated for people to address.
Bicycle accidents and pedestrian accidents are both claims for which victims feel they are entitled to compensation. Insurance companies, however, may claim a victim acted negligently. We also understand how to handle boat accident cases.
Bus accident claims can also be more common in the greater Los Angeles area, and Arash Law helps people with these issues. Plane crashes, cruise ship accidents, and other commercial motor vehicle claims are also common.
The Pasadena Personal Injury Lawyers at Arash Law, headed by  Arash Khorsandi, Esq., can help people dealing with childbirth injuries. Our firm also has experience helping people with amusement park accident claims.
We also know how to fight for people dealing with chemical exposure claims. Arash Law has also handled childcare injury cases.
Elder abuse and nursing home negligence can be other reasons for a person to seek legal representation. We also deal with negligent security, slip and fall accidents, and other kinds of premises liability claims.
We also understand how to represent people in product liability cases when they suffer an injury because of unsafe or defective products. The nature of injuries we have handled includes traumatic brain injuries (TBIs), spinal cord injuries, and wrongful death.
How Our Personal Injury Lawyers Can Help You Win Your Case
When people are hurt in an accident caused by another party's negligence, they are right to believe that they are entitled to compensation for their losses. The same people also need to be aware that the insurance companies representing the negligent parties in these cases want to close these cases for as little as possible.
In many cases, insurers for negligent parties will contact victims soon after their accidents and extend offers for lump-sum settlements. People need to be aware that whatever they are being offered is likely to be much less than what they are actually entitled to. You should absolutely decline any settlement offer until you have had the chance to review it with a Pasadena personal injury attorney who will work to see that you can recover as much as possible.
Run by the talented team of Arash Khorsandi, Esq., Arash Law can conduct its own rigorous independent investigation into your accident to secure all of the evidence necessary to prove your case in a court of law. We will be prepared to negotiate with an insurance company on your behalf and make a case for the best possible compensation award.
When you need assistance obtaining medical care for your injuries, our Pasadena personal injury lawyers can help you secure a medical lien under which you will continue to receive care but will not have to pay your bill until you win or settle your case. When an insurance company is unwilling to provide a fair and full settlement offer, we will not hesitate to file the necessary paperwork in court to take your case to trial.

Emperatriz Ayala
My husband had an accident 2 years ago, a 85 years old man hit him, the Arash law group works very well on my husband case that took 9 month and he won the case and my husband was happy with the results. A year later I got into an accident as well and I'm still waiting in my case is almost resolving and it's 9 months already. This people knows the law and they do their job right to help you out in getting the most for you to fight on your behalf. I strongly recommend the Arash Law firm they do things right in a efficient and professional manner.

Chris Zavala
Had a great experience with all the people at Arash law. Long story short was in a bad car accident. It was overwhelming and the whole process was a lot, but they kept me in the loop. They answered all my questions and gave me great advice. Couldn't be any happier. Would definitely recommend anyone looking for a personal injury lawyer. They'll guide you through the whole process!

Jill Smith
Having Arash Law handle my auto accident was the best decision I could have made. Everyone I interacted with was kind, professional and detail oriented. I am extremely happy with the outcome and would recommend them highly.

Joseph R. Porter
From start to finish, Arash Law firm is there every step of the way with close, constant, personal contact and attention. I never knew a Law firm could actually care so much for me as a person and what I was personally going through as well as the settlement I was going to recieve once my case was finally completed. Thank you to everyone at Arash Law for your ongoing support and communication. You are the ONLY firm I will ever recommend to someone who is need of a great attorny.

Monica Parra
I had an excellent experience with Arash Law. I will definitely recommend to my family and friends. I interviewed a few firms before deciding to work with Arash Law. What made my experience excellent was (i.e. head attorney being accessible to talk to and he answered all my questions and concerns, sensitive and thorough personel who completed in home intake & follow up process, being connected immediately to quality Physicians who addressed my injuries and recovery process, clear contract-read throughly to ensure its something you can commit to). Being in a car accident is a traumatic experience and I had a sense of peace knowing Arash Firm was walking with me throughout the whole process. Thank you Arash Firm for all your hard work and help. I am so grateful and appreciative for you all! 🙏 With Gratitude, Monica Parra
Types of Cases Arash Law Handles in Pasadena
Arash Law handles a wide variety of personal injury cases in California. Some of the most common kinds of cases we see in Pasadena include, but are not limited to:
Car accidents –

Automobile accidents are

is perhaps the most common kind of personal injury claim in California because the more than 3,000 crashes every year, according to the Transportation Injury Mapping System, translates to almost 10 accidents every single day.
Truck accidents – The California Department of Motor Vehicles (DMV) and the Federal Motor Carrier Safety Administration (FMCSA) regulate commercial trucks in California, and commercial vehicles are subject to much higher standards than traditional motor vehicles.
Motorcycle accidents – People who are riding motorcycles can be susceptible to far more serious injuries than occupants of other types of vehicles.
Bicycle accidents – A bicyclist often has little to no protection when they are involved in any kind of accident.
Wrongful death – Many families are dealing with the death of a loved one following an accident and have questions about what rights they have.
Slip-and-fall – The slip-and-fall accident is perhaps the most common kind of premises liability claim, and even valid claims can be difficult for people to prove.
Bus accidents – Many people in the Los Angeles area must rely on public transportation, and there are a number of possible bus accidents that can cause serious injuries.
Catastrophic injuries – Common kinds of catastrophic injuries include the aforementioned TBIs and spinal cord injuries, as well as severe burn injuries, amputations, or internal organ damage.
Construction accidents – The construction industry can be especially hazardous. Many people suffer injuries or are killed in accidents on these work sites.
Dog bites – In California, the owner of a dog will be liable for any damages suffered by a person bitten by a dog while they were in a public place or lawfully in a private place, regardless of the former viciousness of a dog or the owner's knowledge of that viciousness.
Pedestrian accidents – People who are traveling by foot can be hurt in a wide variety of situations, but insurance companies often claim they were somehow at fault for their accidents.
Premises liability – In addition to the slip and fall accident, other common premises liability claims include negligent security, falling objects, and fires.
Uber and Lyft accidents – Car accidents involving any rideshare company will be much more complicated than traditional motor vehicle accident claims.
Elder abuse – People will want to be sure to get legal help any time they suspect that their loved one has been the victim of nursing home negligence.
Products liability – When people buy products that do not perform as intended, there can be compensation when the defects cause injuries.
Types of Compensation for Personal Injury Claims
One of the most common questions people have in most personal injury cases concerns what kinds of compensation they can recover. While each case can vary depending on the specific facts involved, a good general rule in personal injury cases is that compensatory damages refer to the amount a person is paid to restore them to their original condition or as close thereto, with such damages usually being broken into economic damages and non-economic damages.
Economic damages are awards for verifiable and calculable expenses a person incurs because of an accident. Common examples include:
Medical bills – Most personal injury victims will have staggering medical costs relating not only to their initial hospital visits but also to many subsequent trips for follow-up care.
Lost income – Many people cannot return to work because of their injuries and thus lose significant income.
Nursing care – Some people can require full-time assistance with a number of daily functions.
Rehabilitation – Victims may have to pay for various types of rehabilitation following their injuries.
Household expenses – These damages cover various other out-of-pocket costs.
Non-economic damages relate to far more subjective types of losses that typically do not have financial value. Common kinds of non-economic damages often include:
Pain and suffering
Inconvenience
Diminished quality of life
Loss of enjoyment of life
Loss of society and companionship
Loss of consortium
Injury to reputation
Humiliation
Emotional distress
Permanent disabilities and impairments
Permanent disfigurement
A third and far less common kind of damages is punitive damages or exemplary damages, which California law only allows in cases where a person's injuries result from another party's malice, oppression, or fraud. Those terms are defined under California Civil Code § 3294, and punitive damages are customarily only available in cases in which another party intentionally harmed a person or was extremely reckless in their actions.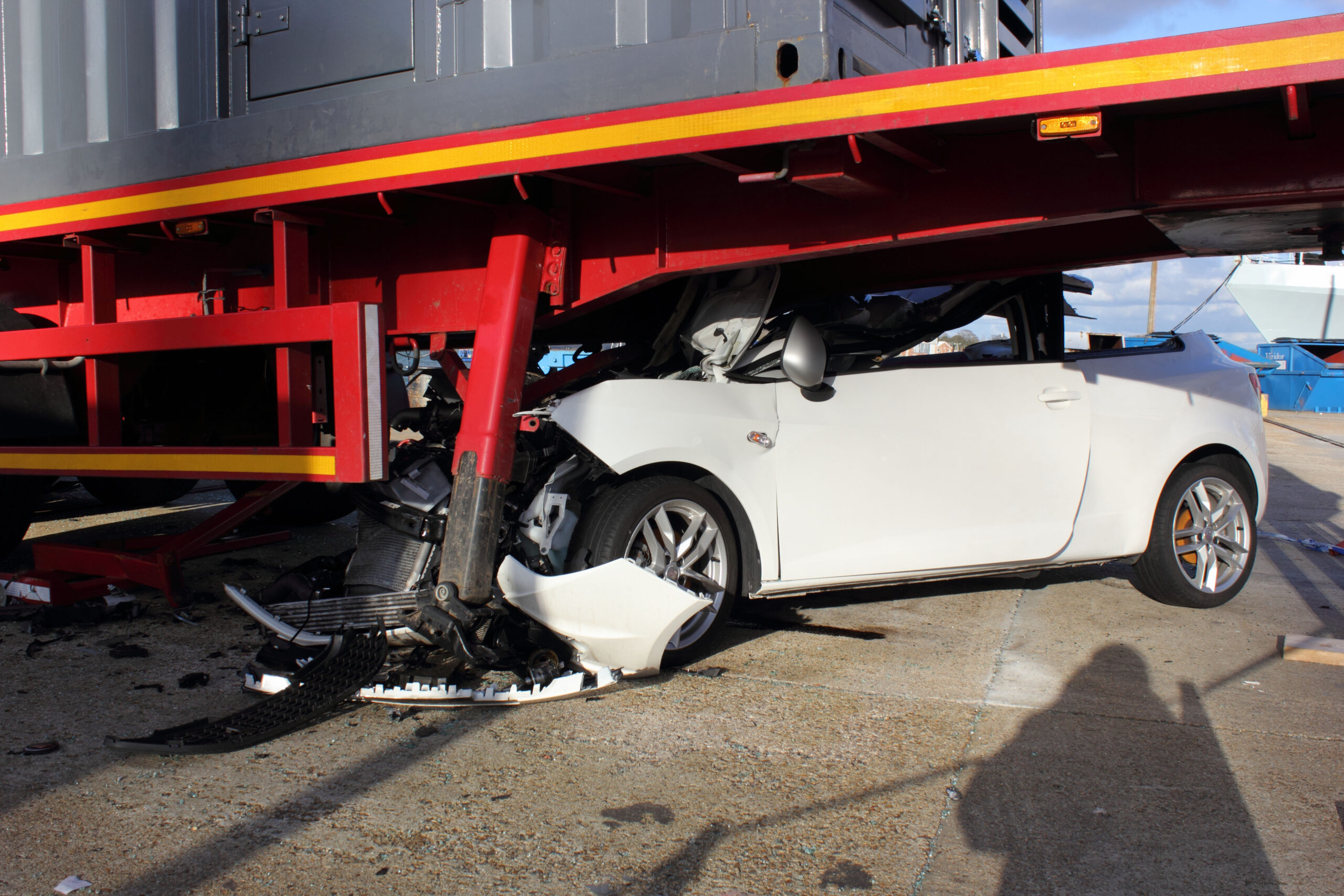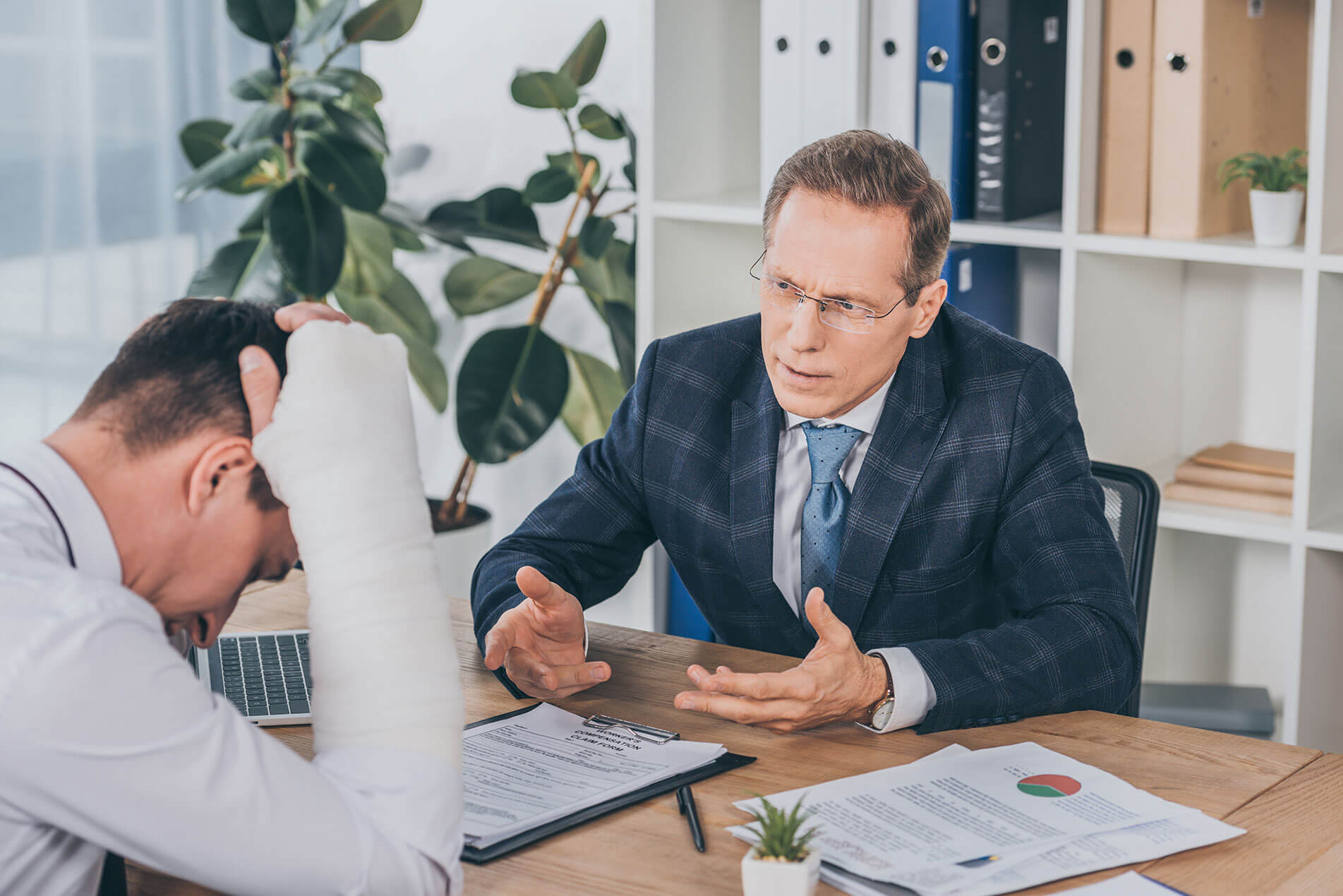 Proving Liability After an Accident
When it comes to liability for an accident, California is what is known as a purely comparative fault state, meaning that any person is allowed to file a legal action for an injury claim regardless of their degree of fault.
All of that said, people need to be aware that California allows a person's award to be reduced by their percentage of responsibility for an accident. In other words, a person who recovers $100,000 in a car accident they are found to have been 30 percent responsible for will see their award reduced by $30,000 and ultimately recover $70,000.
The bottom line is that comparative fault will play a role in virtually all accident cases because the party from whom compensation is being sought is all but certain to claim that a victim contributed to causing their own injuries. You will want to be sure you have an experienced personal injury lawyer in Pasadena on your side who knows how to present the strongest argument possible in your case.
Dealing with Insurance Companies for California Accidents
Virtually every single personal injury case is going to involve a victim needing to deal with a negligent party's insurance company. You will want to get an injury attorney in Pasadena involved in your case as soon as possible so they can handle all conversations with an insurer on your behalf.
You need to be aware of a few of the tricks that insurance companies use in these cases. One of the most common is an insurer's attempt to obtain a recorded statement, a threat you should ignore since recorded statements allow insurance companies to trick people into making damaging admissions that are used against them later on.
When you hire a Pasadena personal injury lawyer at Arash Law, created by Arash Khorsandi, Esq., we can immediately step in and deal with the insurance company for you so you can strictly focus on your own recovery. We will know how to begin negotiating a settlement for your case immediately.
What You Should Do If You Are Involved in an Accident
The first thing any person needs to do after any accident is to seek medical attention, even when a person does not think they suffered an injury.
Remember that many injuries involve delayed symptoms, and seeing a doctor several days or weeks after an accident will only complicate your efforts to recover compensation. You will want to get a medical professional to evaluate your entire condition as soon as possible. This way, you can be sure that you are in the best possible health.
After a person speaks to a doctor, they should then contact a personal injury lawyer as soon as possible for help with their case. You will want to get Arash Law involved before you speak to any insurance company.
The Length of Time a Person Has to File an Injury Claim
California has a two-year statute of limitations (time limit) for personal injury claims, but the window is even shorter when an at-fault party is a governmental entity. In such cases, administrative claims have to be filed within 60 days of the incident, and the limit can be even less with certain agencies.
While two years can sound like a long time to some people, you need to get a head start on any personal injury case as soon as possible. Always get a well-known Pasadena personal injury law firm involved in your case as quickly as you can.
You need to appreciate how time-sensitive evidence can be in these cases, which only makes the importance of retaining legal counsel even more paramount. There can also be issues relating to people's memories that can become more problematic with the passage of time, so you need to take the important steps as soon as possible.
Arash Law's Pasadena Injury Lawyers Looking Out for Your Best Interests
People who suffer injuries in accidents may see no problem in just accepting whatever an insurance company offers them, but the same people are often left powerless to seek any additional compensation when they later learn that the amount they received will not be enough to cover all of their bills. It is incredibly important for any person who has a personal injury claim in Pasadena to be sure they are working with the experienced legal professionals at Arash Law, managed and operated by Arash Khorsandi, Esq. They have a commitment to ensuring that victims recover every last dollar of compensation they are entitled to.
Our firm is committed to helping people get everything that they need and deserve in these cases. We are willing to take cases to trial when necessary to get justice.
We offer every single person a complimentary and confidential consultation with our acclaimed Pasadena personal injury lawyers to discuss their cases and learn more about their legal rights. Our firm can walk you through the entire recovery process and give you a fuller understanding of how we will handle your case and help you.
You should also remember that our Pasadena personal injury law firm handles these cases on a contingency fee basis, so you do not have to sweat needing to pay an attorney to handle your case because we will not seek any payment from you unless we win or settle your case first. You can call Arash Law, spearheaded by Arash Khorsandi, Esq., at (888) 488-1391 or contact us online to schedule a free initial consultation.
Our Pasadena personal injury lawyers serve many surrounding areas of the city, such as San Marino, South Pasadena, Alhambra, Altadena, La Canada Flintridge, San Gabriel, Temple City, Sierra Madre, Rosemead, Monterey Park, Glendale, Arcadia, El Monte, Monrovia, and South El Monte.
Personal Injury Settlement
Our client was the victim of a rear-end accident who was left injured and severely in pain. Arash Law was able to outshine other injury law firms when he searched online, and thankfully we were able to handle everything for our client from A to Z — All that he had to do was ask and focus on his recovery. Our client's life has changed forever, and the compensation received for the pain and suffering has opened paths for new lifelong opportunities.
Personal Injury Settlement
Our client was the victim of a rear-end accident who was left injured and severely in pain. Arash Law was able to outshine other injury law firms when he searched online, and thankfully we were able to handle everything for our client from A to Z — All that he had to do was ask and focus on his recovery. Our client's life has changed forever, and the compensation received for the pain and suffering has opened paths for new lifelong opportunities.
Get The Latest News from

The Best California Accident Law Firm Today