Los Angeles

Auto Accident Attorney Near Me
with over $500 Million Recovered in Compensation for Injury Clients.
You May Be Entitled to Compensation

Auto Accident Attorney Near Me
Here in California, it can be very difficult to find an "auto accident attorney near me." A simple internet search could turn up thousands of results – especially in our large metro areas, like Los Angeles and San Francisco.
Thankfully, our firm's experienced auto accident attorneys are here to help. We have prepared this guide to help you understand what you should do after a car accident, what an attorney can do to protect your legal rights, and how to find the right injury lawyer for your case.
Read on to learn more about the best way to find the right Los Angeles "auto accident attorney near me", or feel free to schedule your consultation by calling (888) 488-1391 to speak with accident attorney in L.A.
Our client was driving with his wife and son on a two-lane highway when a drunk driver crossed the double yellow lines, causing a head-on collision that claimed the life of a loving wife and mother.
– 
Arash Khorsandi
What to Do After an Auto Accident
Always call law enforcement to respond to the scene. Sometimes the other driver might try to tell you that you can "work it out without the cops." Doing so is usually a bad idea for everyone involved.
A police report is one of the most important pieces of evidence an insurance company uses to determine who was at fault for an accident. They are also very interested to know whether a driver was cited for a traffic violation. You may also be the victim of a crime: for example, if the driver was impaired, they could be charged criminally, and you will need the police to investigate this.
BE CAREFUL ABOUT WHAT YOU SAY
Do not discuss the accident with the other driver. Any statements you make on the scene can be used against you by the insurance company. You can ask if everyone is okay and coordinate getting the vehicles out of the road. You may also exchange insurance information if the police do not do this for you. But you should not discuss what happened to cause the accident, or who was at fault, or other critical details.
Getting photos or videos of the scene is a good idea- but only if it is safe to do so. Do not get in the path of traffic or interfere with emergency workers doing their jobs. You also should not delay your medical care to take pictures with your cell phone. But if it is safe and convenient to do so, it can help your lawyer if they have photos or video footage of the accident scene.
Why You Should Always


See a Doctor After an Auto Accident
If your injuries are not severe, you might not feel it is necessary to leave the accident scene in an ambulance. Whether you do so is a judgment call. Ask the emergency medical technicians who respond to the scene if you need advice on this point. Even if you do not leave the scene of the accident, it is still important to see a doctor as soon as possible.
There are many reasons that you should always see a physician after an accident. First and foremost, it can save your life. Some injuries do not show up right away. If, for example, you had slow internal bleeding, you might not show symptoms right away. But over hours, your body could go into shock from a lack of blood flow.
If left untreated, you could even die. A doctor could prevent this by identifying and treating the injury as soon as it happens. You might not feel ill, but a doctor would notice that your blood pressure was low. He could then find the source of the bleeding and get you into surgery to correct it. All of this would save your life – even if you did not feel injured at the accident scene.
In addition to protecting your health, seeing a doctor also protects your legal rights. You have the right to obtain compensation for your injuries. To protect this right, you must know what your injuries are and have access to official documentation about them. You also cannot make your injuries worse by not getting them treated right away.
If you do, the insurance company can deny payment for the added medical treatment you require – as well as the added pain and suffering. You can avoid these threats to your compensation by simply seeing a doctor as soon as possible after an accident. Find a local urgent care facility or hospital emergency department. Many of these facilities now allow you to check-in or check waiting times online, making it even easier to get checked out after an accident.
Some injury victims are worried about accruing medical bills before they get a personal injury settlement. You should know that your health insurance carrier is still obligated to pay for these bills – even if they result from a car accident. There are also other options for getting medical care before your case settles.
Speak with one of our auto injury lawyers at Arash Law led by Arash Khorsandi, Esq. if you have questions about getting your medical bills paid. The important thing is not to wait to get the medical care you need.
Getting Your Medical Bills Paid
There are many ways to ensure that your medical bills get paid before you settle your injury claim. If you have health insurance, your carrier is still obligated to pay for your medical care, regardless of whether it is related to a car accident. Suppose you later obtain compensation for the same medical bills in a personal injury settlement.

In that case, your health insurance company can seek reimbursement, but only for the specific medical bills that you recovered in your injury claim. Your injury lawyer will help ensure that you only seek reimbursement for bills that qualify for compensation.

If your auto accident occurred while you were on the job, you might also be entitled to workers' compensation coverage. You do not have to prove who was at fault for the accident in order to get workers' compensation. So long as the injury occurred on the job, you are entitled to have your medical bills paid.

If you later get reimbursed for these same bills, the workers' compensation carrier can seek reimbursement in the same way a health insurance carrier can. But it is important to file the workers' compensation claim to be sure your employer's insurer will pay your medical bills, and you can get the medical care you need right away.

You may also have medical payments coverage on your own auto insurance policy. Like workers' compensation, "MedPay" usually does not require you to prove who was at fault for the accident. If the covered driver suffers injuries in any type of auto accident, MedPay will cover medical bills. MedPay is yet another way to get your medical bills covered quickly to get the treatment you need. There might be other options available to you as well, so be sure to ask your injury lawyer about the best way to get your medical bills paid while you are waiting for your injury claim to conclude.
Largest motorcycle settlement in Tulare County in 2021; client suffered spinal and wrist injuries.
– 
Judd Ross Allen
How to Find the Right Injury Lawyer for Your Case
Who is the right lawyer for your case? If you do a quick internet search for a Los Angeles "auto accident attorneys near me" or "car crash lawyers near me," you will get a lengthy list of many lawyers. Some of these people are good lawyers, and some of them are not quite as good. Some of the good lawyers will not be a good fit for your particular case, and it is important to find this out before they get too involved in your claim.
The right Los Angeles personal injury lawyer for your case will be one who has experience handling claims like yours. Different injuries result in different losses, so a lawyer who has handled cases involving injuries like yours will be better able to prove the losses you have suffered.
You can sue different defendants under different theories of liability. If, for example, you have a claim against a large trucking company, it is important to work with a lawyer who has successfully handled similar cases before. The general rule is this: the closer your attorney's experience matches the circumstances of your unique case, the more comfortable they will be handling your claim, and the better fit they will be for your case.
When you are interviewing personal injury lawyers, ask them specific questions about their experience:
Have you handled cases involving my same injuries before?
Have you handled this type of accident before? (left turn, rear end, speeding, drunk driving, distracted driving, etc.)
(If your case involves a rideshare vehicle:) Have you filed claims against Uber or Lyft before?
Have you taken a case like mine to trial? What was the result?
What are your expectations for my case? Do you have a strategy in mind? How long do you think it will take to resolve my case?
Asking questions like these will give you an idea of the type of experience an attorney has and whether they are comfortable handling your case. Do not be afraid to decide that a lawyer is simply not the right fit for you. There are thousands of personal injury lawyers all over California – it is important to work with someone you are comfortable with.
How Do I Know if I Have a Case?
Many different factors determine whether an injury victim has a case. First, you must be injured, and the value of your injuries must justify the time and effort it will take to recover compensation for them. Second, there must be a negligent defendant. And third, you must be able to prove that the defendant was negligent and that this negligence was the cause of your losses. The insurance company trains its claims adjusters to challenge each of these issues to deny as many claims as possible – and pay as little as possible on the claims they cannot deny outright.
So how do you know if you have a case? It takes an experienced attorney to determine whether you have a case, whether it is strong enough to prove to an insurance company or jury, and whether your claim's value is enough to justify the time and expense of pursuing compensation. Our experienced auto accident lawyers offer free consultations. We will help you answer these questions to know the best way to proceed with your specific case.
800+ Real Client Reviews Verified by Google
There are many different types of evidence that your lawyer will use to prove your personal injury claim. Insurance companies usually consider the police report and any citations that the police issued to be the strongest evidence of fault. Insurance companies look at these issues is because the police are considered a "neutral" third party. The officer was not involved in the accident and has no financial stake in the outcome of an injury claim.

It is therefore very important to have the police respond to an accident scene and make a report. Witness statements are also typically neutral, so it helps to get the name and contact information of anyone who witnessed the accident.

As we have discussed, photos and videos of the accident scene can be helpful, but you should never put your health or safety in danger to get them. Your attorney can use other physical evidence to prove who was at fault for causing the accident. For example, the damage to the vehicles helps prove what occurred. Your attorney might obtain traffic light signal patterns from the city to prove who had the green light.

There are many other types of evidence that your lawyer can use to prove who was at fault. The person who was at fault for causing the accident has the legal responsibility to pay for the damages they caused. This legal fault is known as liability.
Once the insurance company has accepted liability, they will determine how much your claim is worth. Your attorney will submit medical bills and employment records to prove health care costs and lost wages. You are also entitled to compensation for your pain and suffering: in fact, that is often the largest component of a personal injury award. It is also more difficult to prove. Your attorney will not have receipts to prove the exact value of these losses.

Instead, your attorney will present evidence of your suffering. You might take photos of cuts, bruises, and other painful injuries. You might testify that you were unable to sleep, go to work, exercise, or participate in daily activities because of your injuries.

All of this evidence proves that you endured physical pain and emotional suffering due to your injuries. If the insurance company refuses to make a fair settlement offer to compensate you for them, your lawyer might advise you to file a lawsuit against the negligent driver.
Texting while driving has become a major public health risk in recent years. The National Highway Traffic Safety Administration reports that distracted drivers killed nearly three thousand Americans just in 2018. Distracted driving includes all the behaviors that take a driver's attention away from the road: calling, texting, surfing online, using navigation programs, and the many other distractions that come with wireless devices.
The California Vehicle Code prohibits drivers from using wireless devices while driving unless it is in hands-free mode. (Drivers may also use devices that they have installed in their vehicles. Drivers may use a phone for navigation only if it is attached to the vehicle, and they can operate it with a single swipe or tap.) This law means that the police can issue citations to drivers who use a phone while driving.
This citation is strong evidence that the driver was negligent and is therefore responsible for compensating you for your injuries. The experienced car crash lawyers at Arash Law headed by Arash Khorsandi, Esq. have handled many distracted driving cases. We know how to gather the evidence that proves distracted driving.
This was a sad and tragic case in which our client was paralyzed after being struck by a distracted driver. The maximum policy settlement was 5.25 million and we were able to settle for the full amount. In addition, we were able to add additional workers' compensation benefits from our client's employer, as he was working at the time of the incident. The parties agreed to settle our client's workers' compensation claim for $2.5 million.
This was a sad and tragic case in which our client was paralyzed after being struck by a distracted driver. The maximum policy settlement was 5.25 million and we were able to settle for the full amount. In addition, we were able to add additional workers' compensation benefits from our client's employer, as he was working at the time of the incident. The parties agreed to settle our client's workers' compensation claim for $2.5 million.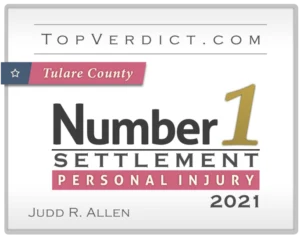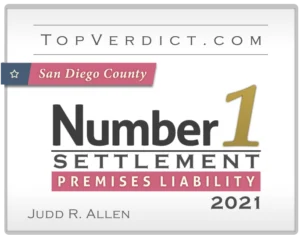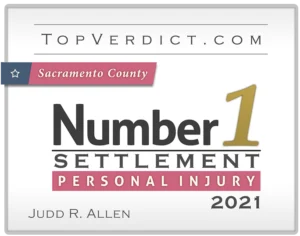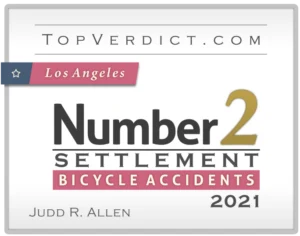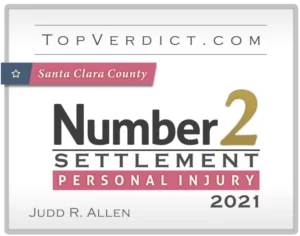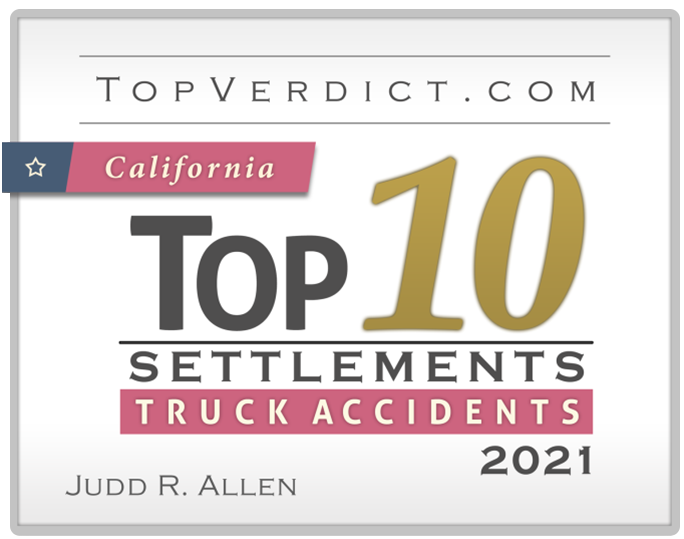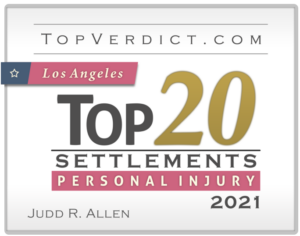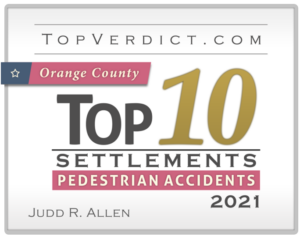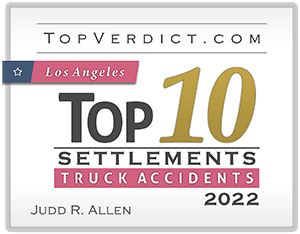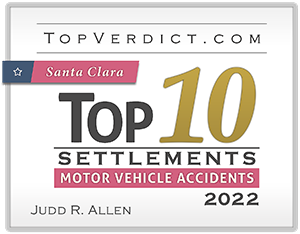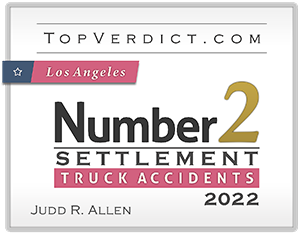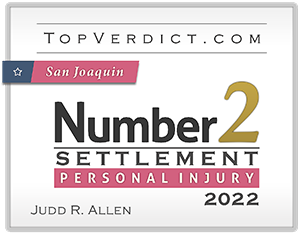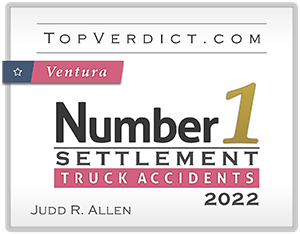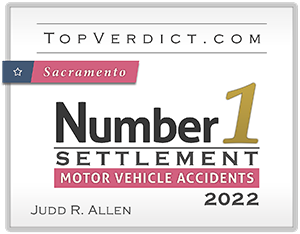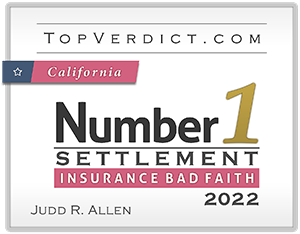 Call Us Today to Find an Auto Accident Attorney Near You
Get The Latest News from

The Best California Accident Law Firm Today