Pomona

Car Accident Lawyers
with over $500 Million Recovered in Compensation for Injury Clients.
You May Be Entitled to Compensation

Our Powerhouse Car Accident Lawyers

Turning Injured Victims Into Victors in Pomona
Pomona is the home of the annual Los Angeles County Fair, located only about 16 miles from Mount San Antonio, more commonly known as Mount Baldy or Old Baldy. According to the 2020 United States Census, Pomona had a population of 148,338, with 71.4 percent of residents being Hispanic or Latino, 33.7 percent being white alone, 13.2 percent being two or more races, 10.8 percent being Asian alone, 5.9 percent being Black or African American alone, 2.5 percent being American Indian or Alaska Native alone, and 0.1 percent being Native Hawaiian or Other Pacific Islander.
The San Bernardino Freeway, Orange Freeway, Pomona Freeway, Foothill Boulevard, and Chino Valley Freeway all pass through Pomona. The California Office of Traffic Safety (OTS) reports that there were 778 fatal and injury accidents in Pomona in 2020, including 23 motorcycles, 54 pedestrians, and 30 bicyclists.
At Arash Law, founded by famous attorney Arash Khorsandi, Esq., our Pomona car accident lawyers can thoroughly investigate the circumstances surrounding your crash and fight to ensure that you can recover all of the compensation you need and deserve. Our firm regularly represents people who suffer all kinds of injuries in accidents all over the greater Pomona area.
There were 79 alcohol-involved crashes in Pomona in 2020, resulting in 259 driving under the influence (DUI) arrests. Three cases involved drinking drivers under 21 years of age, while 23 crashes involved drinking drivers 21-34 years of age. OTS reported 93 crashes were speed-related, 87 were nighttime crashes (9:00 p.m. – 2:59 a.m.), and 87 were hit-and-run accidents.
We understand that car accident claims can be very complicated for most people, and there is a lot of concern people have about dealing with insurance companies after accidents. When you hire Arash Law, we can handle all conversations with insurers on your behalf, so you will never have to worry about saying anything that jeopardizes your case.
Our firm maintains a commitment to our clients to help them get justice and recover all of the compensation they are entitled to. We can work to help you obtain the money that is necessary to pay all of your many bills following a crash.
A farm worker, suffered multiple broken bones and other orthopedic injuries resulting from an auto accident where the defendant driver attempted to make a left turn in front of our client in heavy fog.
– 
ARASH KHORSANDI
Auto Accident Statistics in California
The Centers for Disease Control and Prevention (CDC) also reported that traffic crash deaths in California involved $49 million in medical costs and $5.79 billion in work loss costs for a total of $5.83 billion. Among $3.4 billion of these costs related to motor vehicle occupants, $1.3 billion was for pedestrians, $911 million was for motorcyclists, and $205 million was for bicyclists.
OTS further reported that traffic fatalities decreased 5.1 percent from 3,798 in 2018 to 3,606 in 2019, alcohol-impaired driving fatalities decreased 4.5 percent from 1,116 in 2018 to 1,066 in 2019, and motorcycle fatalities decreased 9.4 percent from 523 in 2018 to 474 in 2019. However, the 50 percent of all drivers killed in motor vehicle crashes who tested positive for legal or illegal drugs was an increase of 8 percent from 2018.
While pedestrian fatalities decreased by 0.6 percent from 978 in 2018 to 972 in 2019, pedestrian fatalities involving people 65 years of age and older increased by 1.9 percent from 218 in 2018 to 222 in 2019. The United States Department of Transportation (DOT) reported that California had 3,847 fatalities in motor vehicle accidents in 2020, which was the highest total since the 3,884 in 2017.
Major Employers in Pomona
Many people prefer to live in Pomona because of the many career opportunities available in the area. The city is home to a number of major businesses.
Some of the top employers in Pomona include:
Cal Spas
California State Polytechnic University, Pomona
Casa Colina Rehabilitation Center
Casa Herrera
Circle Wood Services
City of Pomona
County of Los Angeles Department of Social Services
Halex Corp.
Kellogg Elementary
Keystone Automotive Industries
KKW Trucking
Fairplex
FDS Manufacturing Co.
First Transit
J&L Footwear
Lexmar Distribution
Pomona Unified School District
Pomona Valley Hospital Medical Center
San Gabriel Pomona Valley Developmental Services
School of Arts and Enterprise
Verizon
Western University of Health Sciences

Emperatriz Ayala
My husband had an accident 2 years ago, a 85 years old man hit him, the Arash law group works very well on my husband case that took 9 month and he won the case and my husband was happy with the results. A year later I got into an accident as well and I'm still waiting in my case is almost resolving and it's 9 months already. This people knows the law and they do their job right to help you out in getting the most for you to fight on your behalf. I strongly recommend the Arash Law firm they do things right in a efficient and professional manner.

Chris Zavala
Had a great experience with all the people at Arash law. Long story short was in a bad car accident. It was overwhelming and the whole process was a lot, but they kept me in the loop. They answered all my questions and gave me great advice. Couldn't be any happier. Would definitely recommend anyone looking for a personal injury lawyer. They'll guide you through the whole process!

Jill Smith
Having Arash Law handle my auto accident was the best decision I could have made. Everyone I interacted with was kind, professional and detail oriented. I am extremely happy with the outcome and would recommend them highly.

Joseph R. Porter
From start to finish, Arash Law firm is there every step of the way with close, constant, personal contact and attention. I never knew a Law firm could actually care so much for me as a person and what I was personally going through as well as the settlement I was going to recieve once my case was finally completed. Thank you to everyone at Arash Law for your ongoing support and communication. You are the ONLY firm I will ever recommend to someone who is need of a great attorny.

Monica Parra
I had an excellent experience with Arash Law. I will definitely recommend to my family and friends. I interviewed a few firms before deciding to work with Arash Law. What made my experience excellent was (i.e. head attorney being accessible to talk to and he answered all my questions and concerns, sensitive and thorough personel who completed in home intake & follow up process, being connected immediately to quality Physicians who addressed my injuries and recovery process, clear contract-read throughly to ensure its something you can commit to). Being in a car accident is a traumatic experience and I had a sense of peace knowing Arash Firm was walking with me throughout the whole process. Thank you Arash Firm for all your hard work and help. I am so grateful and appreciative for you all! 🙏 With Gratitude, Monica Parra
Holding Negligent Drivers in Pomona Accountable
Most car accident cases in California are going to involve one driver acting negligently. Negligence usually involves one driver breaching their duty of care to other drivers by committing some action that endangers others.
Our Pomona car accident lawyers help people injured by negligent drivers who:
Disregarded traffic signs or signals
Were distracted by cell phones or other objects
Drove recklessly or while speeding
DUI of alcohol or drugs
It is important for all people to understand that the negligence of other drivers may not always be immediately apparent after a crash, which is why it is so important for a person to quickly hire a personal injury attorney who can investigate and determine the form of negligence that caused your accident. When another driver is negligent, they will become liable for all damages stemming from a car accident.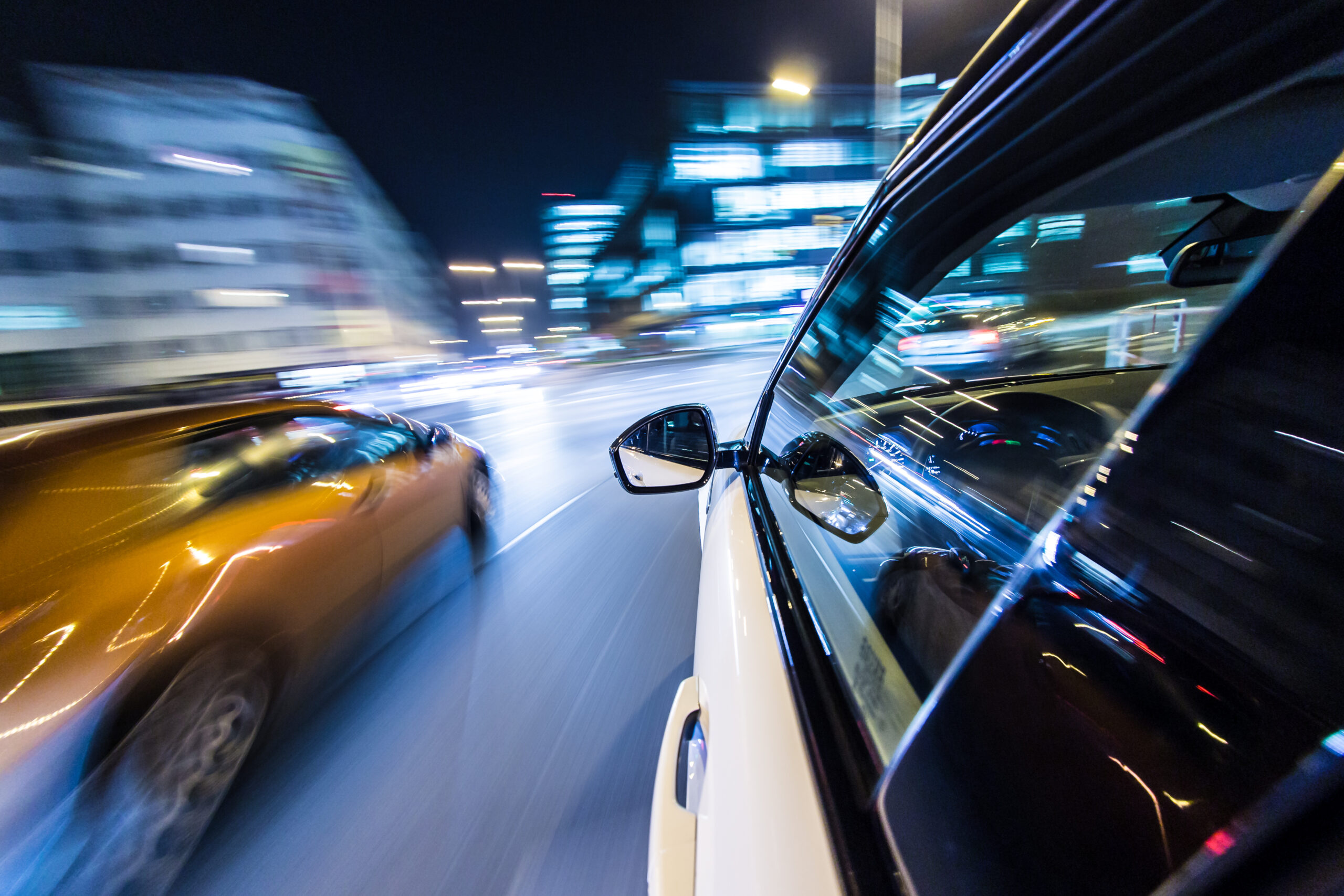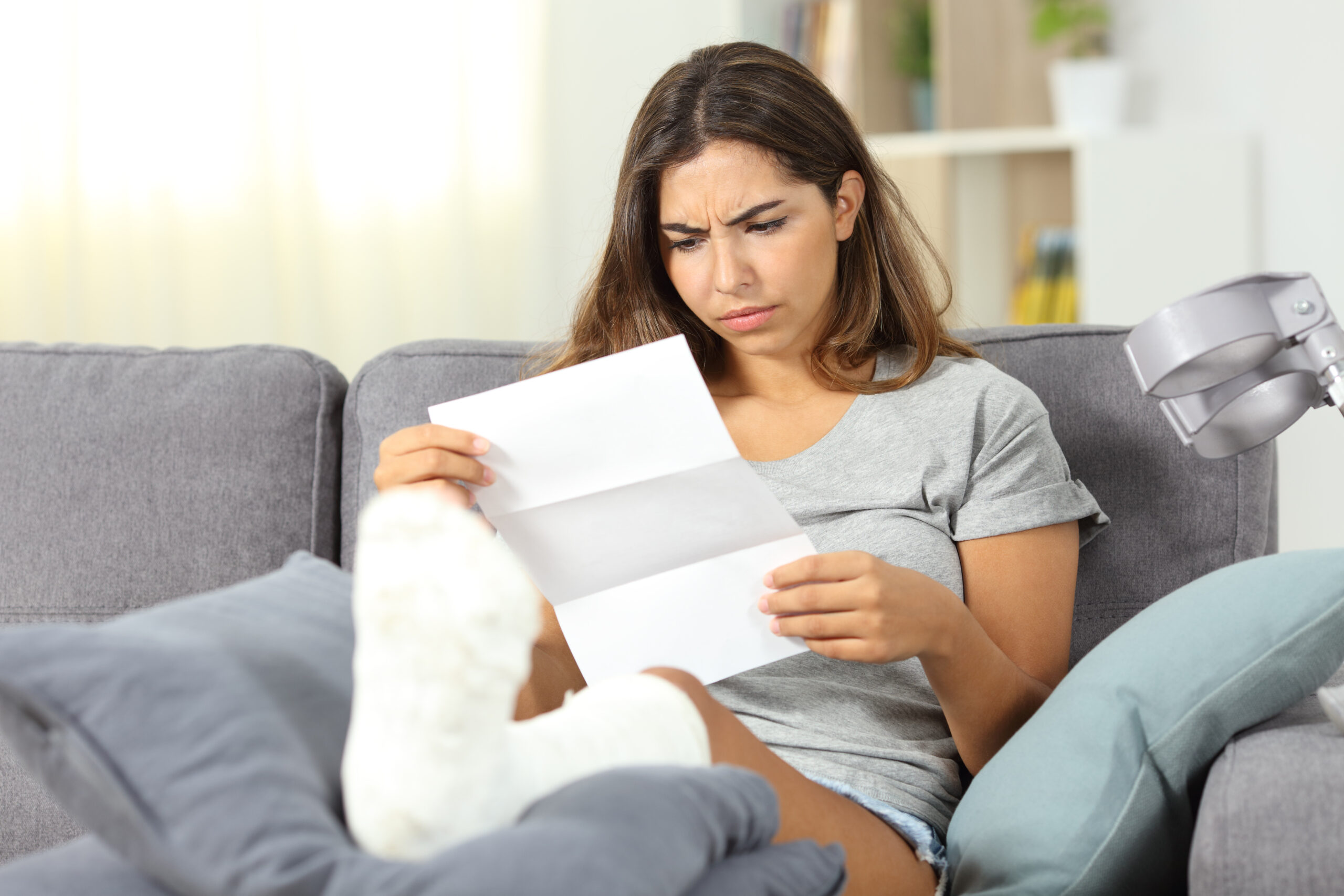 Determining the Financial Impact of Your Car Accident
When Arash Law, led by Arash Khorsandi, Esq., investigates your case, our firm will certainly look at the crash report that is filed by local police. We may also request copies of your medical records and bills because they can help us prove the cost of your current treatment plans and any treatments your injuries may require in the future.
The financial costs of a car accident can often be quite far-reaching and extensive. Under California Civil Code § 1431.2, a person can be entitled to recover the following damages from an at-fault driver:
Economic damages refer to actual financial losses that people can prove in court. Common kinds of economic damages include:
Medical expenses
Prescription medications
Medical devices
Future surgery costs
Therapy or rehabilitation
Property damage
Lost income
Loss of earning capacity
Non-economic damages are losses that are not calculable. Common kinds of these damages include:
Emotional distress
Inconvenience
Anxiety, shock, and grief
Physiological disorders
Pain and suffering
Disfigurement
Loss of quality of life
Loss of consortium
When Arash Law is negotiating a settlement to your case, the amount we will be seeking will be based on a grand total of estimated economic and non-economic damages. We will fight to get an insurance company to cover all of these costs. Otherwise, we will be prepared to file a lawsuit to take your case to trial to recover these awards.
Beware Dealing with an Insurance Company
The unfortunate truth about many car accidents claims in California is that people are going to have to deal with insurance companies for other drivers. No person will ever be in a good position to deal with an insurer on their own, and insurance companies routinely know how to exploit people who are representing themselves.
Common issues that can arise when dealing with insurance companies include the following:
An insurance company usually presents a lowball offer for your case, possibly claiming that your injuries are not that severe. You will want to have Arash Law, headed by Arash Khorsandi, Esq., negotiate a fairer and full settlement to your case than whatever you are initially offered.
An insurance company can try to claim you were at fault for your accident to avoid any liability. You will again want to have a good Pomona car accident lawyer who can prove that another driver was at fault.
Insurance companies can try to argue that a person's injuries are related to a preexisting condition or another accident. Although a person will need to share their medical records related to an accident with an insurance company, a car accident lawyer in or near Pomona can manage this exchange process to ensure that the insurance company is not receiving medical records it does not need.
An insurance company can also deny that any pain you are dealing with was the result of a car accident. Having a skilled personal injury lawyer on your side will help you overcome these kinds of claims.
The bottom line remains that no one will want to handle a car accident claim on their own because you will always have a much better chance of obtaining more compensation by retaining the best car accident lawyer in Pomona that you can find. Do not accept any offer that is less than what you need and deserve.
How Our "No Win, No Fee" Agreement Works
Under the guidance of Arash Khorsandi, Esq., Arash Law handles every single case on a contingency fee basis, which means that you will not have to pay anything upfront for legal representation. We will instead deduct an agreed-upon percentage from your ultimate award.
Under a contingency fee agreement, you pay nothing for legal services unless you win or settle your case. If we do not recover anything, you do not pay anything.
Personal Injury Settlement
Our client was the victim of a rear-end accident who was left injured and severely in pain. Arash Law was able to outshine other injury law firms when he searched online, and thankfully we were able to handle everything for our client from A to Z — All that he had to do was ask and focus on his recovery. Our client's life has changed forever, and the compensation received for the pain and suffering has opened paths for new lifelong opportunities.
Personal Injury Settlement
Our client was the victim of a rear-end accident who was left injured and severely in pain. Arash Law was able to outshine other injury law firms when he searched online, and thankfully we were able to handle everything for our client from A to Z — All that he had to do was ask and focus on his recovery. Our client's life has changed forever, and the compensation received for the pain and suffering has opened paths for new lifelong opportunities.
Why You Should Choose Arash Law
Arash Law, operated by Arash Khorsandi, Esq., has earned scores of great reviews from our clients because of the service we provide. We work closely with our clients and make sure they are getting all of the care they need to treat their injuries.
When you are having difficulty paying your medical bills, our award-winning car accident attorneys from Pomona can negotiate a medical lien that allows you to continue to receive treatment. Your bills will instead be paid at the conclusion of your case, when you obtain a settlement or jury award.
We actively work to help people get back on their feet and regain their sense of well-being. Our firm will be supportive of your every need and do whatever we can to be of assistance to you.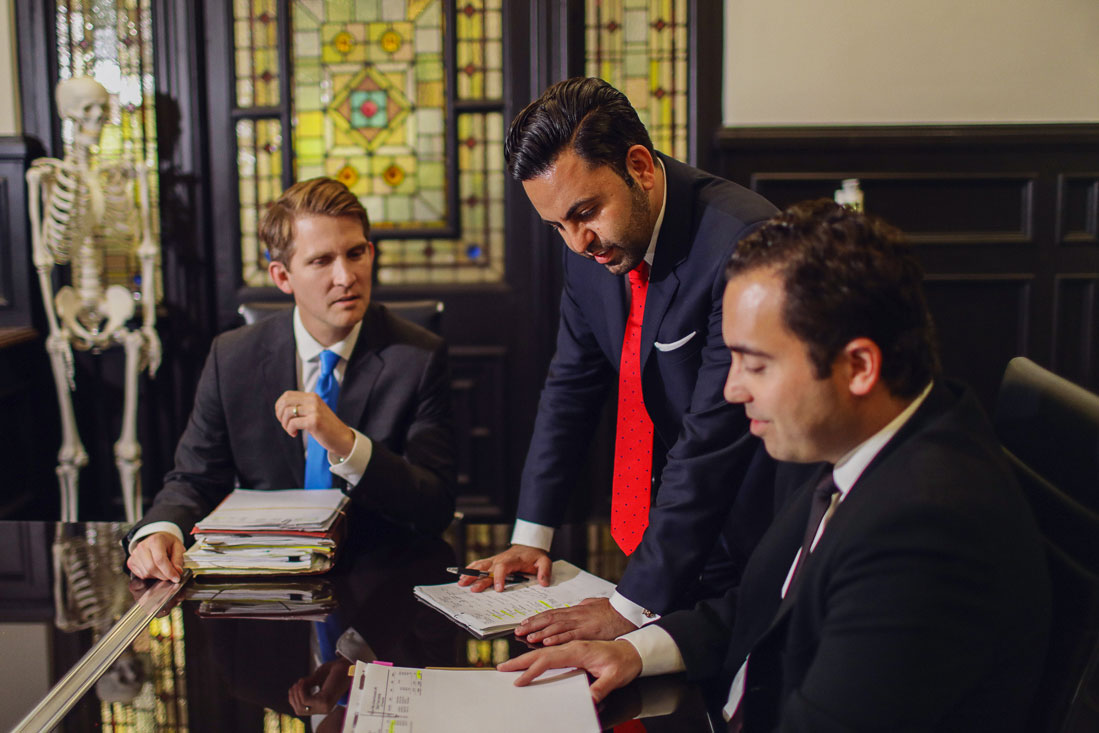 Settlement in a motor vehicle accident; client suffered internal injuries.
– 
JUDD ROSS ALLEN
Benefits of Retaining an Experienced Car Accident Lawyer
Many people wonder what the benefit of hiring a lawyer for their car accident case will be. Still, a comparison of settlements between people who represent themselves and people who have hired Pomona car accident lawyers should be evidence enough to demonstrate that people with legal representation always recover more. In addition to the compensation concerns, you will also want to hire an attorney simply so you can have somebody who thoroughly understands the applicable laws.
An experienced car accidents attorney will also be capable of negotiating the most favorable settlement to your case, as they can use the threat of a lawsuit and trial to compel an insurance company to become more willing to compensate you appropriately. You may not even understand all of the damages that apply to your case, but a well-versed Pomona car accident lawyer is going to be certain to know them all and seek compensation for every single one.
How Arash Law Can Prove the Cause of a Car Accident
Our firm can determine how another driver violated their duty of care and work to help you recover appropriate compensation for your losses. The team at Arash Law, managed by Arash Khorsandi, Esq., has experience proving such causes of motor vehicle accidents as:
Speeding
DUI
Distracted driving
Wrong way driving
Improper turns
Failure to yield
Ignoring traffic signs and signals
Inclement weather
Defective automobiles
Unsafe lane changes
When one or more of these factors causes or contributes to your accident and injuries, Arash Law will know how to utilize the crash report and witness testimonies to prove the cause of your accident.
Important Accident Details in Your Crash Report
California Vehicle Code § 16000.1 further requires some off-highway accidents to be reported when they occur off the street or highway, involve a vehicle subject to registration, and involve damage to the property of any one person over $1,000, an injury of any degree, or the death of any person.
The top of page one of a California Highway Patrol (CHP) 555 Traffic Collision Report will have the date, time, and location of an accident, and it can also document any tow-aways or photographs taken at the scene. You can also find such information as the types of parties involved, license plate numbers, vehicle identification numbers (VINs), and insurance carriers and policy numbers.
At the top of page two, police will document any property damaged during a crash. The page will include the property owner's name and address and a description of the damage.
The Police will also document certain details in number and letter codes on page two. Such details can include the seating position of each vehicle occupant, the safety equipment used at the time of the crash, whether an airbag deployed if anyone was fully or partially ejected from a vehicle, inattention that contributed to or caused a crash, factors that contributed to a crash, traffic control devices, type of crash, types of vehicles, pedestrian actions at the time of a crash when a pedestrian was involved, vehicle movement before a crash, and whether a drunk or drugged driver was involved in a crash.
On page three, there is information about the injured parties, witnesses, and passengers. The top section will document the extent of injuries and who suffered an injury.
The rest of page three will document information about the injured parties, such as their names, addresses, telephone numbers, and types of injuries. Information can also include a hospital where an injured person was taken.
Page four is usually the factual diagram of how a crash occurred.
How the Statute of Limitations Affects Your Lawsuit
Under California Code of Civil Procedure § 335.1, any action for injury to, or for the death of, a person caused by the wrongful act or neglect of another person needs to be filed within two years of the date of an accident. This time limit is also known as the statute of limitations, and it generally applies to all car accident cases.
There are certain exceptions to the statute of limitations. For example, the statute of limitations may be tolled (delayed) when a victim is less than 18 years of age, declared mentally incompetent, dies within six months of the end of the statute of limitations, is in prison, or is performing military services.
When a person intends to sue a government agency, they first have to file a special claim called an "administrative claim" with the government office or agency before they file in court. For personal injury or property damage claims, a person must file an administrative claim within six months of the date of the injury.
After a person files a claim, the government will have 45 days to respond. Should the government agency deny your claim during the 45 days, you will have six months to file a lawsuit in court from the date the denial was mailed or personally delivered to you.
If a person does not get a rejection letter, they have two years to file from the day the incident occurred.
Frequently Asked Questions (FAQs) About Car Accident Cases
1
How Do I File a Car Accident Injury Claim?
The first step after any car accident is to contact your own insurance company to report the crash. When a person files a claim with another party's insurance company, the insurer will usually assign the case to an adjuster to handle the case, and the adjuster will usually contact the victim.
California law requires an insurance company to contact a person within 15 days of receiving a claim. An adjuster will often want a recorded statement, and people should avoid providing any recorded statement until they have legal representation.
2
How Do I Settle a Car Accident Injury Claim?
Most insurance companies want to settle car accident cases because trials can be expensive. Obtaining a settlement, however, is going to require a person to prove that their injuries justify a settlement amount.
Created by Arash Khorsandi, Esq., Arash Law will know how to compile all of the evidence in your case to pursue the largest possible settlement.
3
How Do I Calculate a Car Injury Settlement?
It is incredibly difficult to accurately estimate a settlement value because so many variables can impact recovery in these cases. While economic damages are usually fixed amounts that are not subject to debate, many non-economic damage claims are going to be heavily disputed by insurance companies.
In other words, you can see your settlement negotiation process drag out when an insurer refuses to compensate you for pain and suffering. Arash Law again stresses that when insurance companies do not agree to pay you what you are entitled to, we do not hesitate to file lawsuits to take these cases to trial.
4
How Do Car Injury Claims Work?
An insurance claim is going to be a request to access certain benefits, and most people will want insurance companies to pay them back for costs they have borne relating to their crashes. The idea of obtaining a settlement from an insurance company is the settlement will release another driver from liability.
Filing a claim will often require a person to submit all information relating to an accident, including any evidence they might have. Run by the talented team of Arash Khorsandi, Esq., Arash Law can handle filing a claim on your behalf and walk you through the entire process.
5
What Is Personal Injury Protection?
Personal injury protection (PIP), also known as no-fault insurance, covers expenses such as medical bills, lost income, or funeral costs after a car accident, but California does not offer PIP insurance. The state does, however, have something called Medical Payments Coverage, or Med Pay, which is an optional insurance that covers medical bills and funeral expenses for policyholders and their passengers, regardless of fault for an accident.
Med Pay offers several advantages, including having no deductibles or copays, no restrictions on health care providers, and coverage for both drivers and their family members when they are passengers in other people's vehicles, pedestrians struck by motor vehicles, or injured on public transportation. Every company selling motor vehicle insurance in California must offer optional Med Pay coverage with policy limits of at least $1,000, although there are certainly higher limits available for these policies.
6
What Is Bodily Injury Auto Insurance?
Bodily injury liability insurance pays for expenses related to damages people sustain in crashes. Standard automobile insurance policies in California must have minimum bodily injury liability limits of $15,000 for the death or injury of any one person and $30,000 for the death or injury of more than one person in any one accident.
Uninsured motorist bodily injury will pay for injuries to a person and any individual in their car when there is an accident with an uninsured driver who is at fault. The limits will be the same as liability coverage limits.
7
How Much Is My Car Injury Claim Worth?
It is, again, difficult to estimate an accurate amount for a car accident case because things can always change while a case is actively being negotiated. In many cases, you are going to be looking at the limits of another driver's policy, as you cannot recover any more than the limits of their policy, and you may have to file a personal lawsuit against the other driver when their policy limits are not high enough to cover all of your damages. When you work with Arash Law, our firm will be actively working to collect all of your medical bills and lost income to accurately gauge how much your accident has cost you. We will fight to help you recover as much compensation as possible.
Contact our Pomona Car Accident Lawyers at Arash Law Today
People who are involved in car accidents in the greater Pomona area will be dealing with a wide range of concerns following their crashes, and you do not want to be handling anything on your own. Remember that insurance companies will certainly express support for the idea of you representing yourself because they will know that you will be easier to push around then. Make sure you have legal counsel.
Under the leadership of Arash Khorsandi, Esq., Arash Law has been helping people involved in car accidents for more than 30 years. Our record of success includes more than $500 million recovered for our clients.
If you suffered severe injuries or your loved one was killed in a car accident in Pomona or a surrounding area of California, do not wait to contact the car accident lawyers at Arash Law at (888) 488-1391 or contact us online to learn more about how our firm can deliver the proper settlement or jury verdict you deserve to achieve a complete recovery after your accident.
Our Pomona car accident lawyers also serve many surrounding areas, including Claremont, La Verne, Diamond Bar, Montclair, Chino Hills, Chino, Ontario, San Dimas, Upland, Charter Oak, Covina, Walnut, Citrus, Glendora, and South San Jose Hills.