Our Glendora Injury Law Firm

Doesn't Just Win,


We Win Big!
You May Be Entitled to Compensation

Glendora's Premier Personal Injury Law Firm:

Navigating Your Path to Compensation
Crashes, collisions, and hit-and-runs can have a devastating effect on the lives of those involved. No injuries should happen without compensation from the at-fault party. Put your trust in a distinguished personal injury law firm in Glendora to maximize your accident claim. Contact Arash Law and retain our premier personal injury attorneys headed by Arash Khorsandi, Esq., today for a free case evaluation. Call us at (888) 488-1391 or fill out our online form so we can begin our legal assistance.
Nestled at the bottom of the stunning San Gabriel Mountains, Glendora is home to 52,316 people, based on the data provided by the California Office of Traffic Safety. In 2020, there were a total of 123 victims either killed or injured in various crashes, including but not limited to car, pedestrian, bicycle, and drunk driving collisions. This shows that accidents can still occur unexpectedly, and a personal injury attorney will be your guide in handling your accident claim if you were involved in one.
We understand how difficult it is to deal with injuries, especially when they affect your daily life. That is why Arash Law is devoted to pursuing justice for victims who have suffered because of someone else's negligence. We have recovered more than $500 million in settlements and verdicts for our clients throughout California.
Mild Traumatic Brain Injury
December 2016: $22M+ verdict in a mild traumatic brain injury case. The entire details of the case can be found in the public record filings by the defendant entity that sued its defense
– 
BRIAN BEECHER
IF YES, You may be able to recover financial compensation. TELL US MORE: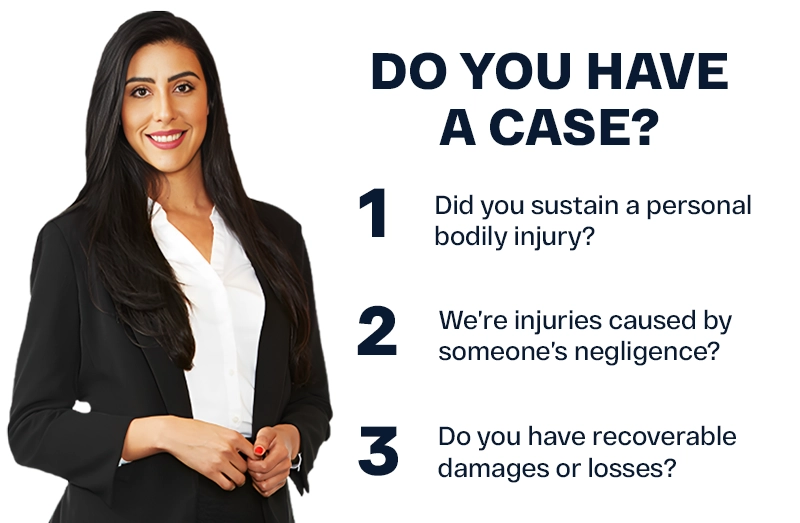 IF YES

, You may be able to recover financial compensation.

TELL US MORE:
Expertly Handling Personal Injury Cases: Our Law Firm's Practice Area
Arash Law, under the leadership of Arash Khorsandi, Esq., understands the difficulties you are dealing with because of the injuries you sustained, and we are determined to provide our clients with the best possible legal representation. Whether you have been involved in a car accident, suffered from medical malpractice, or experienced any other type of personal injury, our lawyers are well-versed in navigating the complexities of these cases.
We have achieved remarkable settlements and successful verdicts in a wide range of personal injury and wrongful death cases, such as:
What To Do After an Injury Accident in Glendora
It is important to secure both your safety and your rights after being involved in a car accident. Here are six things that you must follow:
Remain calm and remain at the scene to ensure safety. You should check yourself for injuries before helping others.
Call an ambulance right away if there are any injured individuals. If your vehicle was struck in the middle of the road, pull it over to a secure location before leaving it.
Report your collision to 911. The police report will be valuable for your injury claim. Do not disregard this step, even if it seems like you were uninjured. Some injuries take a while before manifesting.
Exchange information with all parties involved as well as witnesses. Document everything present at the scene of the accident, such as your injuries, license plate number of the other vehicle, weather, and road conditions.
Never admit fault to the police, and simply give an honest account of what happened.
Seek immediate legal counsel from a personal injury attorney. They will ensure your injury claim proceeds as smoothly and quickly as possible.
Truck Accident Settlement
A top rated and large delivery truck company rear ended our client on the freeway. Our client was a middle aged woman who suffered neck and back injuries. The defense tried to blame it on her weight and pre-existing conditions. Eventually, we were able to resolve the matter at mediation, before going to trial.
Truck Accident Settlement
A top rated and large delivery truck company rear ended our client on the freeway. Our client was a middle aged woman who suffered neck and back injuries. The defense tried to blame it on her weight and pre-existing conditions. Eventually, we were able to resolve the matter at mediation, before going to trial.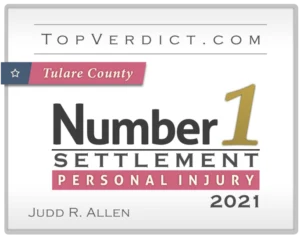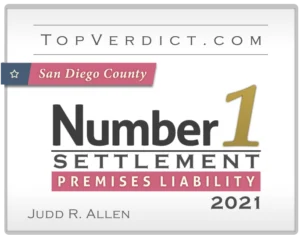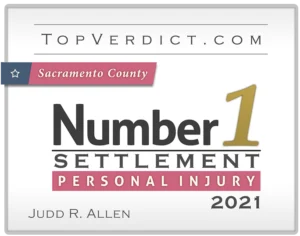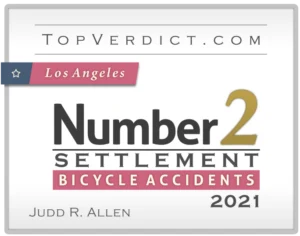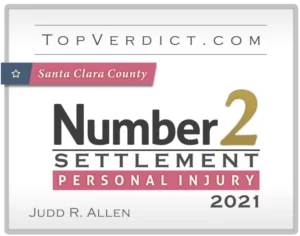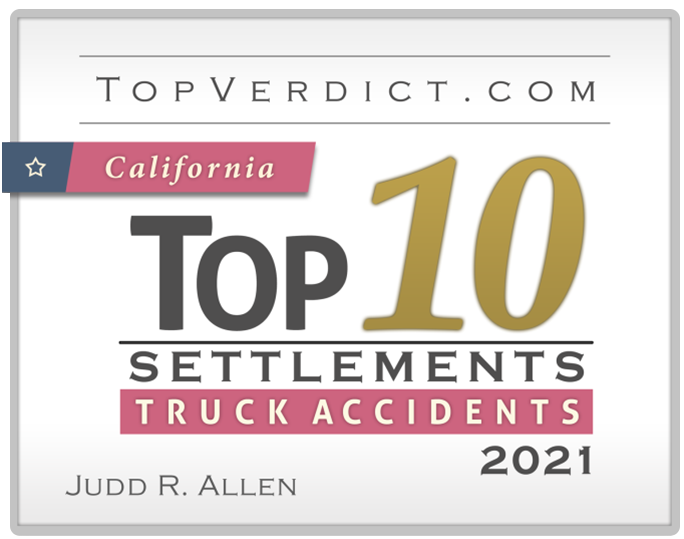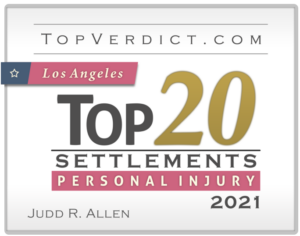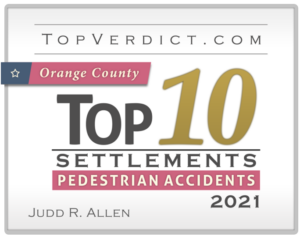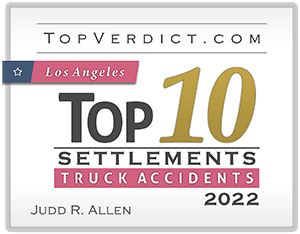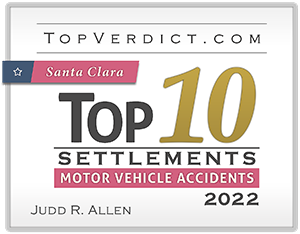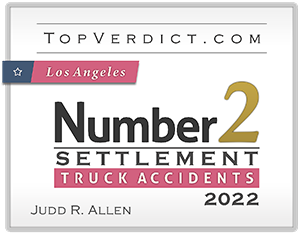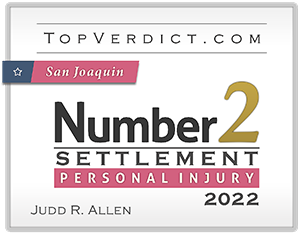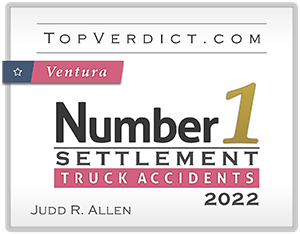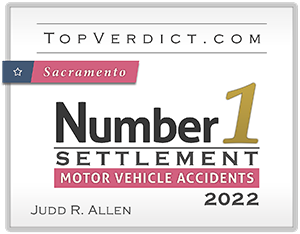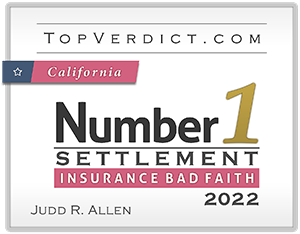 What is The Average Settlement For a Personal Injury Lawyer in Glendora?
Settlements can vary significantly, from a few thousand dollars to surpassing $10 million, depending on the type of accident, the injuries you received, who's at fault, and many other factors. Attempting to determine an "average" personal injury settlement amount can be misleading and inaccurate. Given the distinct circumstances and factors surrounding each case, it can be hard to reach a standard settlement.
It will be difficult for you to calculate your claim's settlement on your own. By retaining a Glendora personal injury lawyer, you can ensure that you are paid what you are owed or more. Once your injury lawyer has reviewed all of the evidence from the accident, they will be able to estimate a fair amount of settlement for what you have suffered.
Under the leadership of Arash Khorsandi, Esq., one of Arash Law's recent case results is a personal injury involving a couple attacked within a Walmart store. This was handled by our renowned attorney, Brian Beecher, Esq., who managed to secure $41,950,000. Another one involved a client who received $11,250,000 as worker's compensation after sustaining several injuries in an elevator accident. These are just some of the claims handled by our top-notch personal injury lawyers.
How to Calculate How Much My Injury Is Worth?
Since no two accidents are the same, the value of your claim can differ depending on the type of injuries you suffered, which we can refer to as damages. In California, there are three types of damages: economic, non-economic, and punitive damages. Economic and non-economic damages are compensatory damages. The court orders these types of damages to recompense the physical, emotional, and financial damage you have sustained.
Economic damages or Special damages: These are damages that have a monetary value attached to them. They are easily calculable and represent the money you lost due to the negligence of the defendant, including:
Past and future medical bills
Past and future lost income
Expenses for physical, cognitive, or psychological therapy
Replacement or repair of property destroyed or damaged in the incident
Medical aids, including a wheelchair, walker, or other aids
Funeral, burial, or cremation expenses
Non-economic damages or General damages: These are damages that do not have a specific price attached to them. They represent the intangible losses you have suffered or will suffer in the future, including:
Physical pain
Emotional distress
Anxiety and depression
Sleep disturbances
Loss of companionship
Loss of enjoyment of life
Loss of consortium
Loss of use of a body part or function
Amputation
Excessive scarring or disfigurement
Punitive damages or exemplary damages: The court orders these types of damages as a punishment for the defendant on top of compensatory damages. While punitive damages are commonly difficult to obtain, a court may order them if the defendant's actions were determined to be seriously negligent or intentional.
Estimated Recovery Costs of Car Accident Injuries
In car accidents, the most common injuries are whiplash (which can be mild, moderate, or severe), damage to joints and tissues, and injuries that need surgery. It is also common to sustain life-threatening injuries if the accident was catastrophic. All of these have expensive recovery costs because they often demand more than emergency care and often require weeks or months of physical therapy.
Depending on how badly you were hurt, your hospital bills could be anywhere from $3,000 to more than $100,000.
Should I Get a Personal Injury Attorney in Glendora?
Don't settle with your insurance provider until you've talked to the best personal injury law firm in Glendora. Insurance companies may try to get away with paying accident victims like you the least compensation possible. Working with an attorney can significantly increase the value of your settlement.
By partnering with Arash Law, supervised by Arash Khorsandi, Esq., you'll benefit from top attorneys and their legal experts, who will:
Thoroughly review your claim and conduct the necessary research to maximize compensation for your pain, suffering, and losses.
Access an extensive private network of expert witnesses, adding credibility to your case.
Advocate on your behalf in court, presenting a strong argument for the highest settlement possible.
Stand up to insurance companies and negotiate for a fair and just settlement.
Ensure that you receive immediate and appropriate medical treatment.
Offer compassionate support to you and your family throughout the entire case.
When it comes to your personal injury claim, don't settle for less than you deserve. Contact our personal injury law firm today to protect your rights and achieve the highest compensation for your injuries and losses.
How Does a Glendora Personal Injury Lawyer Work?
Injury lawyers have dealt with insurance companies and accident cases before. They know that insurance companies try to trick people who have been in car accidents into taking much less money than what they are truly owed. They can help their clients by looking at each case thoroughly and enlisting the help of other experts.
Some injury lawyers will go to lengths and investigate the scene of the accident. This is why it's important to see a lawyer as soon as possible after an accident while the proof at the scene is still fresh.
Your accident lawyers will also look for proof in any video footage of the accident, talk to witnesses to get more information, and have medical professionals look over your medical records. This information is kept confidential at their office and will be used to help you get a fair deal or in court before a jury.
What Fees Will Be Charged for Personal Injury Legal Representation?
At Arash Law, the Glendora personal injury attorneys managed by Arash Khorsandi, Esq., will never charge any upfront costs because we operate on a contingent fee basis. This means you won't have to pay legal fees unless your case is won. The fee, typically around 33 percent of the net settlement, allows injured individuals to seek fair compensation without worrying about upfront costs. The specific fee arrangement will be discussed and included in the agreement at the start of your case.
Some people also believe that offering cases on a contingency-fee basis also eliminates frivolous suits. An attorney will not invest this kind of money in a case if he or she does not believe it can be won. This allows attorneys to be selective in the kinds of cases they take, saving time and money for everyone.
Essentially, a contingency fee agreement aligns an attorney's interests with the client's interests. The plaintiff will receive good representation because the lawyer has a high incentive to do a good job. Plaintiffs also enjoy protection from "running the clock" or other time-wasting tactics to accrue more legal fees because firms themselves front the money to pay these costs. Under a contingency fee system, the plaintiffs, the lawyers, and the court system all benefit.
Looking for the Finest Glendora Personal Injury Law Firm Near You? Your Search Ends Here!
Our Glendora personal injury law firm has over 30 years of experience handling a wide range of injury cases, including trucking accidents, car accidents, motorcycle accidents, wrongful death claims, workers' compensation claims, and childcare injuries. Arash Law, founded by Arash Khorsandi, Esq., has successfully recovered more than 500 Million dollars for victims of these accidents.
Your case is our top priority, and we are devoted to seeking compensation for those injured due to the negligence of others. We can't take back what happened or bring a loved one back, but we can help you get the compensation that you are owed. We know how important your case is, and we will make sure that every client works with an attorney one-on-one. This hands-on approach allows us to secure the highest compensation possible while delivering the best client care and service possible.
Our personal injury law firm in Glendora proudly serves clients throughout the entire area and neighboring cities, including Azusa, Baldwin Park, Covina, Diamond Bar, Duarte, La Verne, Monrovia, Pomona, San Dimas, and Walnut, as well as major cities within California such as
Los Angeles
,
San Jose
,
San Francisco
,
Sacramento
,
San Diego
,
Bakersfield
, and
Fresno
.
If you would like to have your case evaluated, you should contact us right away. Our team is available 24/7, and consultations are free. Simply call (888) 488-1391 or today for a free, no-commitment consultation.
Record-Breaking Verdicts in the Following Areas of Practice
Get The Latest News from

The Best California Accident Law Firm Today