Temecula

Car Accident Lawyers
with over $500 Million Recovered in Compensation for Injury Clients.
You May Be Entitled to Compensation

Our Skilled Temecula Car Accident Lawyers will

Get Compensation for Your Injuries
If you or someone you know has suffered an injury in a car accident in Temecula and you believe it was because of someone else's negligence, it is important to consider seeking legal counsel from experienced Temecula car accident lawyers. Consulting with one of our attorneys at Arash Law, led by Arash Khorsandi, Esq., will help you understand your rights and legal options for pursuing compensation for your injuries and damages. Contact us today at (888) 488-1391 to discuss your case and receive expert legal advice.
We at Arash Law, led by Arash Khorsandi, Esq., have significant experience helping car accident victims in Temecula recover financial compensation. Reaching out to us to discuss your case and receive proper legal advice can be beneficial. Our Temecula car accident lawyers can guide you through the legal process, gather evidence, negotiate with insurance companies, and represent your interests in court if necessary.
Remember, time is often a critical factor in personal injury cases, as there may be statutes of limitations that impose deadlines for filing a claim. You should consult with one of the award-winning car accident attorneys Temecula trusts to ensure your rights are protected and understand the specific legal requirements and procedures in your jurisdiction.
Our client was driving with his wife and son on a two-lane highway when a drunk driver crossed the double yellow lines, causing a head-on collision that claimed the life of a loving wife and mother.
– 
ARASH KHORSANDI
Why You Should Choose Arash Law for Your Temecula Car Accident Case?
Under the leadership of Arash Khorsandi, Esq., Arash Law is an ideal choice for your car accident case for many reasons, the first being our willingness to come to you. If you cannot visit our office, we will happily visit you in your hospital room or home.
Our lawyers do not charge our clients any upfront fees to handle their cases. Our no-win, no-fee guarantee will mean that you get legal services on a contingency fee basis, so we only get paid when we help you win or settle your case.
Common Kinds of Car Accidents in Temecula
According to the California Office of Traffic Safety (OTS), Temecula had 402 fatal and injury accidents in 2020, which included 84 speed-related crashes, 19 nighttime accidents (9 p.m. – 2:59 a.m.), and 11 hit-and-run accidents. There were also 22 accidents involving motorcycles, 21 involving pedestrians, and 25 involving bicyclists.
Other common types of crashes in Temecula include:
Distracted driving accidents
Texting and driving accidents
Rear-end accidents
Commercial truck accidents
Hit-and-run accidents
Drunk driving accidents
Vehicle rollover accidents
800+ Real Client Reviews Verified by Google
Financial Losses that Can Be Recovered After A Car Accident
People involved in car accidents in Temecula can be entitled to various compensatory damages. The phrase "compensatory damages" typically includes a combination of economic and non-economic damages.
Economic damages are compensation for tangible and provable losses, such as:
Medical bills
Car rental costs
Vehicle repair costs
Lost income
Non-economic damages are compensation for much more intangible kinds of losses, like:
Pain and suffering
Emotional distress
Common Kinds of Injuries in Temecula Car Accidents
People can suffer a wide range of injuries in various car wrecks. Certain injuries require far more substantial treatment and care that may keep people out of work for extended periods of time.
Some of the most common kinds of injuries in car accident cases include:
Fractures or broken bones
Concussions
Crush injuries
Closed head injuries
Back injuries
Knee injuries
Leg injuries
Neck injuries
Arm injuries
Internal injuries
Skull fractures
Traumatic brain injuries (TBIs)
Spinal cord injuries
Permanent nerve injuries
Amputations
Paralysis
Severe burn injuries
Wrongful death
People must understand that seeking medical attention after any car accident is always critically important, even when they do not think they suffered an injury. You need to remember that many injuries involve delayed symptoms, and the insurance company is certain to hold any delayed treatment of injuries against you when you file a claim later.
On top of these injury statistics, FHWA also reported that California saw 4,285 fatalities in 2021, which was again the highest figure of the seven-year period. The fatality rate of 1.38 per 100 million VMT was higher than the five-year average of 1.204.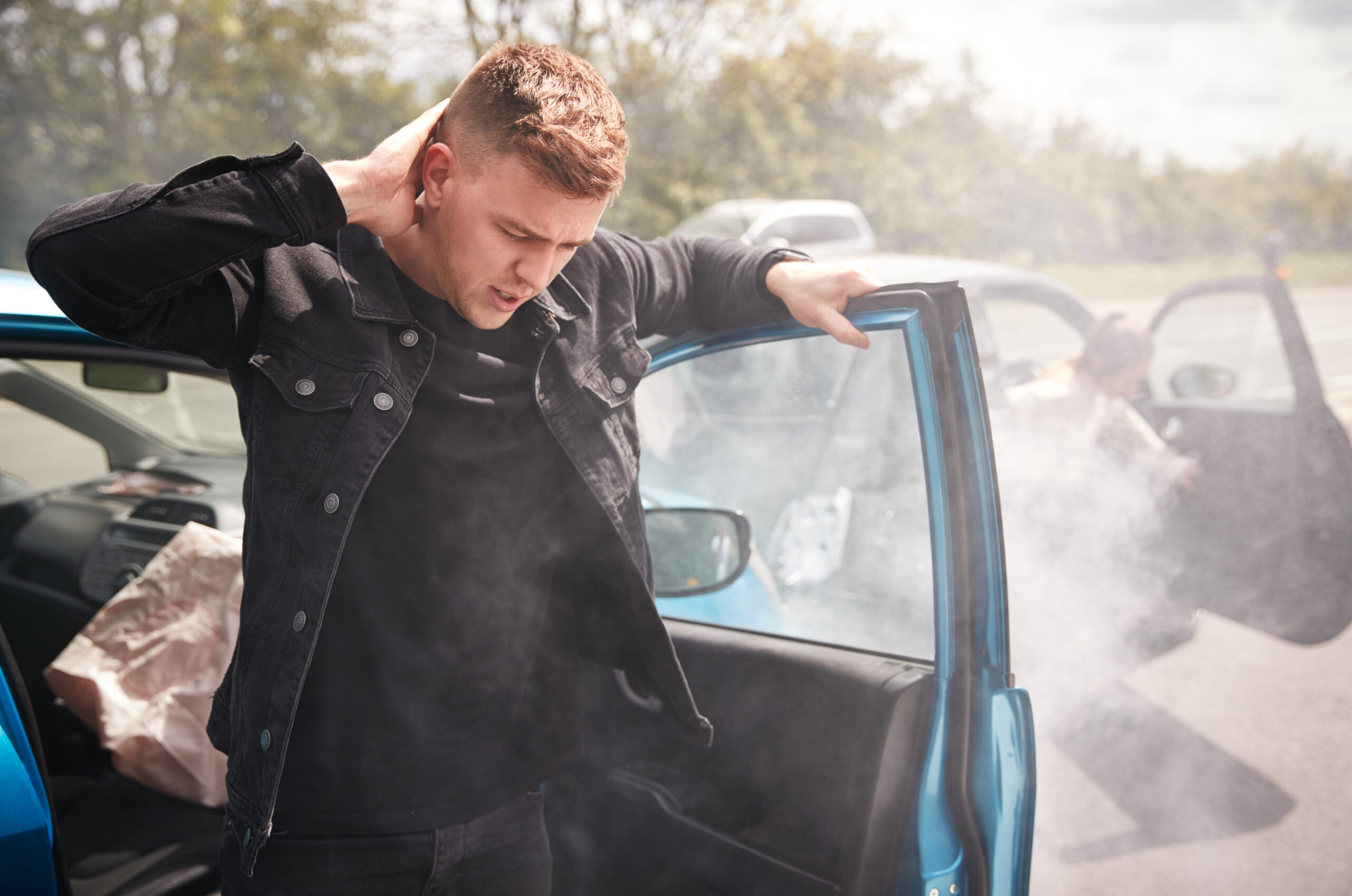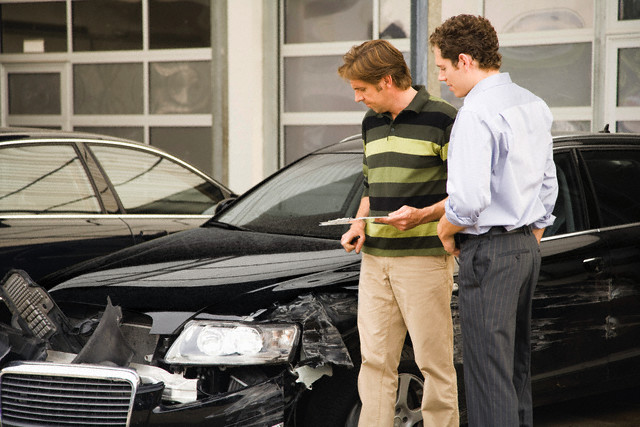 Common Causes of Car Accidents in Temecula
While poor road conditions or inclement weather can contribute to accidents, the majority of crashes are caused by human factors. Examples of driver errors or negligence include:
Distracted driving – Distracted driving includes activities such as texting, talking on the phone, eating, or any other action that diverts the driver's attention from the road.
Speeding – Driving above the posted speed limit or too fast for the current road and weather conditions is a common cause of accidents. Speeding reduces the driver's ability to react to unexpected situations and increases the severity of crashes.
Driving under the influence (DUI) – Operating a vehicle under the influence of alcohol or drugs impairs judgment, coordination, and reaction time, making it dangerous for the driver and others on the road.
Reckless driving – Behaviors such as aggressive driving, tailgating, changing lanes without signaling, running red lights or stop signs, and disregarding traffic laws can lead to accidents.
Driver fatigue – Driving while tired or drowsy can impair a driver's ability to stay alert and react quickly to potential hazards.
Failure to obey traffic laws – Ignoring traffic signs and signals, improper lane changes, and failure to yield the right of way can result in accidents.
Poor vehicle maintenance – All drivers should ensure that their vehicles are in proper working condition. Failure to check for problems or make necessary repairs can often result in serious traffic collisions.
If you were involved in an auto accident and suffered injuries, it is crucial to prioritize your health and well-being. Seeking medical attention should be your first objective.
Once you received the necessary medical care, it can be beneficial to consult with a personal injury attorney to understand your legal options if you believe your injuries were caused by someone else's negligence. During a free case evaluation, an attorney can assess the details of your accident, review any available evidence, and provide guidance on whether you have a viable personal injury case.
They can also explain the legal process, help you understand your rights, and discuss potential avenues for pursuing compensation for your injuries and other damages. In personal injury cases, compensation may cover medical expenses, lost income, pain and suffering, and other damages resulting from an accident.
However, the specific circumstances of your case, including the extent of your injuries and the evidence available, will play a significant role in determining its potential outcome. It is important to choose a reputable and experienced personal injury attorney who can advocate for your rights and navigate the legal complexities on your behalf.
They can also help gather evidence, negotiate with insurance companies, and, if necessary, represent you in court to seek the compensation you deserve. Remember, each personal injury case is unique, so it's essential to consult with an attorney who can provide personalized advice based on the specific circumstances of your situation.
What Are The Steps to Take After A Car Accident?
Car crashes are traumatic experiences for people, and it is not unusual for them to be confused about the steps they should take next.
The top things people should do after getting involved in automobile accidents are to:
Seek medical attention – Your health and well-being should be a top priority. Even if you feel fine, it is still important to undergo a medical evaluation, as some injuries are not always immediately apparent. Follow all recommended treatments and keep records of all medical visits, diagnoses, treatments, and expenses.
Report the accident – Contact the appropriate local authorities to report the accident, especially when the crash involves a motor vehicle collision. Doing so creates an official record of the incident, which can be very valuable for insurance claims or other legal proceedings.
Gather information – Collect as much information as possible at the accident scene, including exchanging contact and insurance details with other parties involved, noting the names and contact information of any witnesses, and taking photos or videos of the accident scene, damages, and injuries.
Preserve evidence – If you can do so safely, try to preserve any physical evidence related to the accident. For example, take photos of skid marks, damaged property, or hazardous conditions. Additionally, keep copies of any documents related to the accident, such as accident reports, medical records, and correspondence with insurance companies.
Notify your insurance company – Promptly inform your insurance company about the accident. Provide them with accurate and detailed information about it. Do not try to speak to any other party's insurer, though. Be cautious about giving recorded statements or accepting settlements before consulting with an attorney, as insurance companies often try to minimize their liability.
Consult with qualified Temecula car accident lawyers – Consider seeking legal advice from a qualified personal injury attorney. They will help you understand your rights, navigate the legal process, and advocate for your interests. An attorney can also assist with gathering evidence, communicating with insurance companies, and pursuing a fair settlement or, if necessary, filing a lawsuit on your behalf.
Document everything – Keep accurate records of all accident-related expenses and losses, including medical bills, rehabilitation costs, property damage repairs, lost income, and any other economic and non-economic damages you have suffered. These records are necessary when seeking compensation for your losses.
How Can You Prove Your Injuries And Recover Damages After A Car Accident in Temecula?
The victim of a car accident can prove their injuries through proper documentation of medical expenses, hospital visits, test results, and other related proof detailing the severity of injuries. In a personal injury case arising from such a car accident, the victim must establish that the other party was negligent and that negligence caused their injuries. Negligence refers to the failure to exercise reasonable care in a given situation.
Under California law, individuals are expected to exercise the same level of care that a reasonably prudent person will exercise in similar circumstances. When it comes to car accidents, this standard takes into account factors such as weather conditions, traffic patterns, and other relevant factors at the time of the crash. If someone fails to meet this standard of care and their actions or omissions result in harm to another person, they can be considered negligent.
It's important to note that violating a traffic law is generally considered "negligence per se" in California. If that violation directly leads to an accident and injuries, it can be considered negligence automatically.
To recover damages in a personal injury case, the victim must demonstrate that the other party's negligence caused their injuries. Doing so typically involves establishing a causal link between the negligent actions or omissions and the harm suffered. Evidence such as witness statements, accident reconstruction reports, medical records, and expert testimony can be used to support this claim.
It's vital to consult capable Temecula car accident lawyers familiar with California law to obtain an assessment of your case and learn about your legal options in pursuing financial recovery.
What If A Person Is Partially at Fault for A Car Accident in Temecula?
Comparative fault, also known as comparative negligence, is a legal doctrine in California that allows people to recover damages even if they are partially at fault for accidents. A judge or jury typically determines the level of responsibility or fault for an accident in a personal injury trial that determines the percentage of fault attributable to each party involved.
California follows a pure comparative fault system, which means a person can recover damages even if they are 99 percent at fault. This is different from the modified comparative fault system other states use, where recovery can be barred if a person is 50 percent or more at fault.
In personal injury cases, a person who is partially responsible for their injuries can have their damages awarded reduced by their percentage of fault, meaning that a person who is awarded $100,000 in damages but found to be 25 percent at fault will see their award reduced by $25,000 and ultimately receive $75,000.
Comparative fault applies to virtually all kinds of personal injury cases, including car accidents. Multiple-vehicle accidents are especially common situations for attributing comparative fault.
If two or more parties are responsible for a person's injuries, they can recover damages from any or all of them under joint and several liability. The specific application of comparative fault can vary depending on the circumstances of every case, so it is important to consult with a qualified attorney who understands how the law applies to your situation.
Why Car Accident Cases Frequently End in Settlements
Many insurance companies make quick settlement offers to try and save time and money. However, accepting a quick settlement without fully understanding the severity of your injuries can result in you not receiving the full value of your claim and possibly needing more money later on that you won't be able to recover.
It is always advisable for injured people to consult with a lawyer before accepting any quick settlement offer. A lawyer will help determine if reaching maximum medical improvement is necessary before accepting an offer, ensuring a fair settlement.
Car accident trials may be unpredictable, both in proving fault and determining damages. Witnesses might not be as credible in court, and judges can limit expert testimonies, so settling often helps avoid the uncertainty of trial outcomes.
In addition, litigation can be very expensive, with costs accumulating over time. Plaintiffs and defendants, or their insurers, have to bear expenses such as attorney fees, court costs, expert witness fees, and travel expenses.
Plaintiffs can also face mounting medical bills and lost income, making it difficult to wait for the litigation process. Settling allows them to receive compensation faster and alleviates financial burdens.
Collecting a settlement is generally easier and more certain than collecting a judgment after a trial. Settlements typically involve receiving a check or direct deposit, whereas trials can be followed by appeals and delayed collection.
How to Establish Liability in Temecula Car Accident Cases
Negligence is a common legal basis for car accident lawsuits, and it involves proving certain elements to establish liability. The four elements of negligence that are typically required to establish a claim are:
Duty of care – Another driver owes a legal duty of care to other people on the road. In the context of car accidents, all individuals have a duty to drive in a safe and reasonable manner to prevent harm to others on the road.
Breach of duty – A person must demonstrate that a negligent driver breached their duty of care. The breach occurs when a negligent driver fails to meet the standard of care expected of a reasonable person in similar circumstances. Examples of breaches include negligent behaviors such as failing to maintain a vehicle, disobeying traffic laws, DUI, driving while fatigued, or failing to use turn signals.
Causation – A person must show that a negligent driver's breach of duty was the direct cause of an accident or injury. It must be established that the accident would not have occurred if the negligent driver had not acted negligently.
Damages – The person must have suffered actual damages, such as physical injuries, property damage, medical expenses, lost income, or pain and suffering, as a result of the accident.
By proving these elements, the injured party can establish the liability of the negligent driver and seek compensation for the damages they have suffered.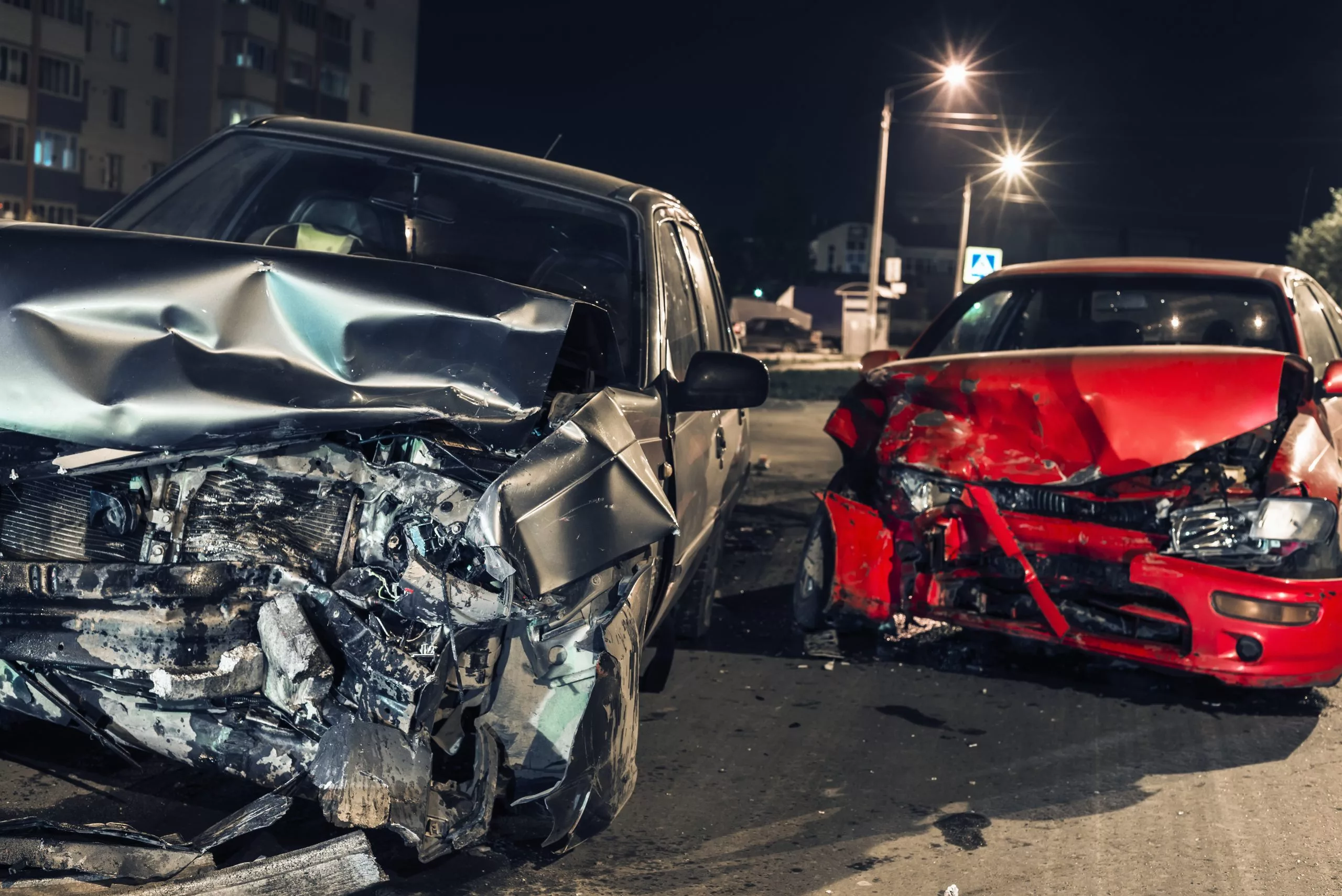 Settlement in a motor vehicle accident; client suffered internal injuries.
– 
JUDD ROSS ALLEN
Why You Should Hire Dedicated Temecula Car Accident Lawyers
While it is true that insurance companies aim to minimize their payouts, and there may be instances where they employ strategies to deny or reduce claims, it is also important to note that not all insurance companies engage in such practices. Additionally, the outcome of a car accident claim or lawsuit can vary depending on the specific circumstances of the case.
Hiring competent Temecula car accident lawyers well-versed in personal injury laws can indeed be beneficial for people seeking compensation. A skilled attorney can provide valuable guidance throughout the legal process, help evaluate the strength of your claim, negotiate with insurance companies on your behalf, and represent your interests in court if necessary.
When selecting a lawyer, it is often advisable to research and choose a reputable law firm or attorney with a track record of success in handling car accident cases. Reading reviews, seeking recommendations, and scheduling consultations can help you make an informed decision.
Arash Law has an extensive record of success handling various car accident cases all over California. We encourage you to review our previous case results and testimonials to get a better idea of how successfully we have handled these kinds of cases.
Temecula Car Accident Lawyers at Arash Law Offer The Following Benefits:
When a person works with Arash Law and its team of trusted Temecula car accident lawyers, they can expect to get the following types of assistance:
Evaluating settlement offers – Insurance adjusters may offer quick settlements to car accident victims, often before they fully understand the extent of their injuries and future expenses. A personal injury attorney can assess the true value of your claim by considering factors such as medical costs, lost income, pain and suffering, and potential long-term effects. They can negotiate with the insurance company on your behalf to seek fair compensation that adequately covers your present and future needs.
Protecting your rights – Insurance companies may attempt to shift blame onto the accident victim or use their statements against them to minimize their liability. A skilled attorney can advise you on how to communicate with insurance adjusters, protecting your rights and ensuring that you do not unintentionally make statements that can weaken your claim.
Gathering evidence – A car accident lawyer can assist in collecting and organizing evidence to support your claim. Evidence gathering includes obtaining police reports, gathering medical records and bills, interviewing eyewitnesses, obtaining surveillance footage or other relevant documentation, and consulting accident reconstruction experts or other expert witnesses if necessary. This evidence strengthens your case and helps establish liability and the extent of damages.
Providing legal expertise and representation – An experienced attorney specializing in car accidents understands the legal complexities involved in personal injury claims. They can navigate the legal process, handle paperwork and deadlines, and advocate for your rights and interests. If a fair settlement cannot be reached, they can represent you in court and present your case before a judge and jury.
It is important to note that while a lawyer can greatly assist a person throughout the claims process, the outcome of a case ultimately depends on the specific details and evidence involved. It will be advisable to consult with a reputable personal injury attorney who can provide tailored advice based on the circumstances of your accident.
Contact The Best Car Accident Attorneys Temecula Turns To
Arash Law, managed by Arash Khorsandi, Esq., specializes in personal injury cases related to car accidents. Their team of proficient Temecula car accident lawyers can assist you in navigating the legal process, ensuring your rights are protected, and seeking compensation for your injuries and damages.
They offer a free initial consultation to discuss your case. This consultation provides an opportunity to share the details of the accident, ask questions, and receive an evaluation of your case. It's a chance to understand the legal options available to you and make an informed decision about moving forward.
To initiate the process and receive the support of Arash Law, call (888) 488-1391 or contact us online to get started on a free case consultation.