Bakersfield

DUI Accident Victim Attorneys
with over $500 Million Recovered in Compensation for Injury Clients.
You May Be Entitled to Compensation

Powerhouse DUI Accident Victim Attorneys Committed to 

Protecting the Injured in Bakersfield
Bakersfield drivers, passengers, pedestrians, and cyclists are at risk of drunk drivers. Being involved in a drunk driving accident can change your life. If you suffer injuries from a negligent driver's actions, you can recover compensation. You must speak to trusted DUI accident victim lawyers in Bakersfield. Arash Law, founded by famous attorney Arash Khorsandi, Esq., is well-versed in handling these claims successfully. Call us at (888) 477-1391 for a free consultation today.
Found in Kern County, California, is Bakersfield. It is the largest city in the county, covering 151 sq miles. It is near the southern end of the San Joaquin Valley and Central Valley Region. As of the 2020 Census, the population was 403,455. This population size makes it the eighth most populous city in California and the 48th in the country. The Bakersfield-Delano Metro area had a population of 909,235 as of 2020. It is the 62nd-largest metropolitan area in the country.
Why is the population size so important? With higher populations, there are more significant numbers of commuters. That also means more traffic collisions. Being a metropolitan area, there are many bars and restaurants to get alcohol.
Something that every driver is aware of is the saying, "Don't drink and drive." While we all know these phrases, many people still choose to drink and drive. It is illegal to drive while under the influence. Many of these accidents result in life-altering injuries for innocent victims.
The California DUI accident victim lawyers from Arash Law are unparalleled in securing rightful compensation for your losses. Call our Bakersfield accident attorneys today at (888) 488-1391 to kickstart your journey to full financial recovery.
Our client was driving with his wife and son on a two-lane highway when a drunk driver crossed the double yellow lines, causing a head-on collision that claimed the life of a loving wife and mother.
– 
ARASH KHORSANDI
Drunk Driving Statistics Bakersfield Road Users Should Know
Around 17% of Californians ranked DUI as the third most serious problem causing traffic accidents. Considering the alarming statistics surrounding drunk driving in California, they are absolutely correct in this matter. Our Bakersfield DUI accident victim attorneys are familiar with the epidemic of drunk driving. If you are in an accident caused by a drunk driver, know that Arash Law is ready and capable of helping you get back on your feet.
Bakersfield DUI Accident Injuries
About 37 people die daily in drunk driving collisions in the United States. That equates to roughly 14,000 lives lost annually. In California alone, there are 1,000 DUI-related deaths annually. Kern County, which houses Bakersfield, has some of the most severe and fatal injuries from alcohol-impaired crashes. DUI accidents cost nearly $44 billion nationwide, mainly from medical treatment.
The impact of the vehicle accident will impact the severity of your injuries. DUI accidents can result in the following injuries:
Traumatic brain injuries – TBIs often happen when occupants are thrown from the vehicle. They can also occur when their heads strike objects inside the car, like the windshield or dashboard. These injuries have a long-term impact on victims, such as physical or cognitive disabilities.
Back and neck injuries – These injuries are the most common types of injuries. Treatment often involves physical therapy for months. Sometimes, it can require more invasive treatments. Even then, these injuries can cause chronic pain for the rest of the person's life.
Internal injuries – DUI accidents can wreak havoc on people's bodies. The body can come into contact with various objects or surfaces. These blows can impact your internal organs and lead to injuries. Organs such as the lungs, liver, heart, and kidneys can suffer. Since there are rarely visible signs, they can go undiscovered for hours or days. During this time, they can become worse and lead to fatalities.
Broken bones – You will likely be inconvenienced for some time due to limited mobility. Once they heal, you can return to normal life. However, if the break is severe, it may require surgery or long-term treatments.
Spinal injuries – This part of your body communicates with the rest of your body from your brain. Sometimes, it shows up as herniated or slipped discs. It can also cause permanent nerve damage. In severe cases, it can lead to paralysis.
Skin injuries – The skin is the first line of defense and can suffer surface injuries. You can have burns or lacerations. You can suffer permanent disfigurement and scarring if these injuries are bad enough.
Cuts and bruises – Cuts, bruises, pulled muscles, and torn ligaments are common in car accidents. It will limit the person's mobility. Some will heal in time. However, other times, it can result in scarring and extended medical care.
Regardless of the injuries you suffer, you will likely need medical treatment, which can include hospital visits, physical therapy, doctor's bills, and prescription medications. Some wounds will heal within weeks or months. Other injuries are severe, leading to long-term impairments.
Personal injuries can make it challenging to enjoy life as you once did. The Bakersfield DUI accident victim attorneys from Arash Law can help you get the medical attention you need for your DUI injuries.
800+ Real Client Reviews Verified by Google
Establishing Fault After a Bakersfield DUI Accident
For victims, it feels obvious who is at fault for the collision. However, Bakersfield DUI accidents are not so simple. Establishing fault after an accident in Bakersfield involves a comprehensive process of investigation, evidence gathering, and legal proceedings.
Here are the usual steps involved:
Conducting an investigation into the incident
Upon arriving at a suspected DUI accident scene, law enforcement initiates an initial investigation, which entails assessing the driver's and passengers' health, securing the accident scene, and providing any necessary medical attention. The officer may also administer field sobriety tests, such as the walk-and-turn or one-leg stand tests if they suspect the driver is under the influence.
Additionally, law enforcement may conduct a breathalyzer test at the scene or request a blood test at a medical facility in order to determine the driver's blood alcohol content (BAC). Any other relevant information about the accident, such as observations of impaired behavior, test results, and witness statements, is compiled in a police report.
A criminal charge may be filed if a driver is found operating a vehicle under the influence of alcohol or drugs. Charges change in severity based on factors such as blood alcohol concentration, prior convictions, and injury or property damage.
Initiating a civil lawsuit
When you are injured in a DUI accident, you can sue the impaired driver for damages such as medical bills, property damage, lost wages, and pain and suffering, with liability being the main issue.
A comparative negligence law may determine each party's degree of fault in some cases if both parties are at fault in the accident. Settlements resulting from civil claims or insurance claims can be greatly affected by this assessment.
Dealing with Insurance Companies
Both parties' insurance companies will conduct investigations and negotiate settlements based on the results of their investigations. A DUI accident victim can benefit from legal representation. Skilled Bakersfield DUI accident victim attorneys can assist in pursuing a claim effectively.
Seeking Legal Representation
You must work with acclaimed Bakersfield DUI accident victim attorneys. Various laws can affect whether the driver is held legally negligent for the collision. You may have to prove the diver was responsible for your injuries and losses. You can increase your chances for a successful claim by calling Arash Law.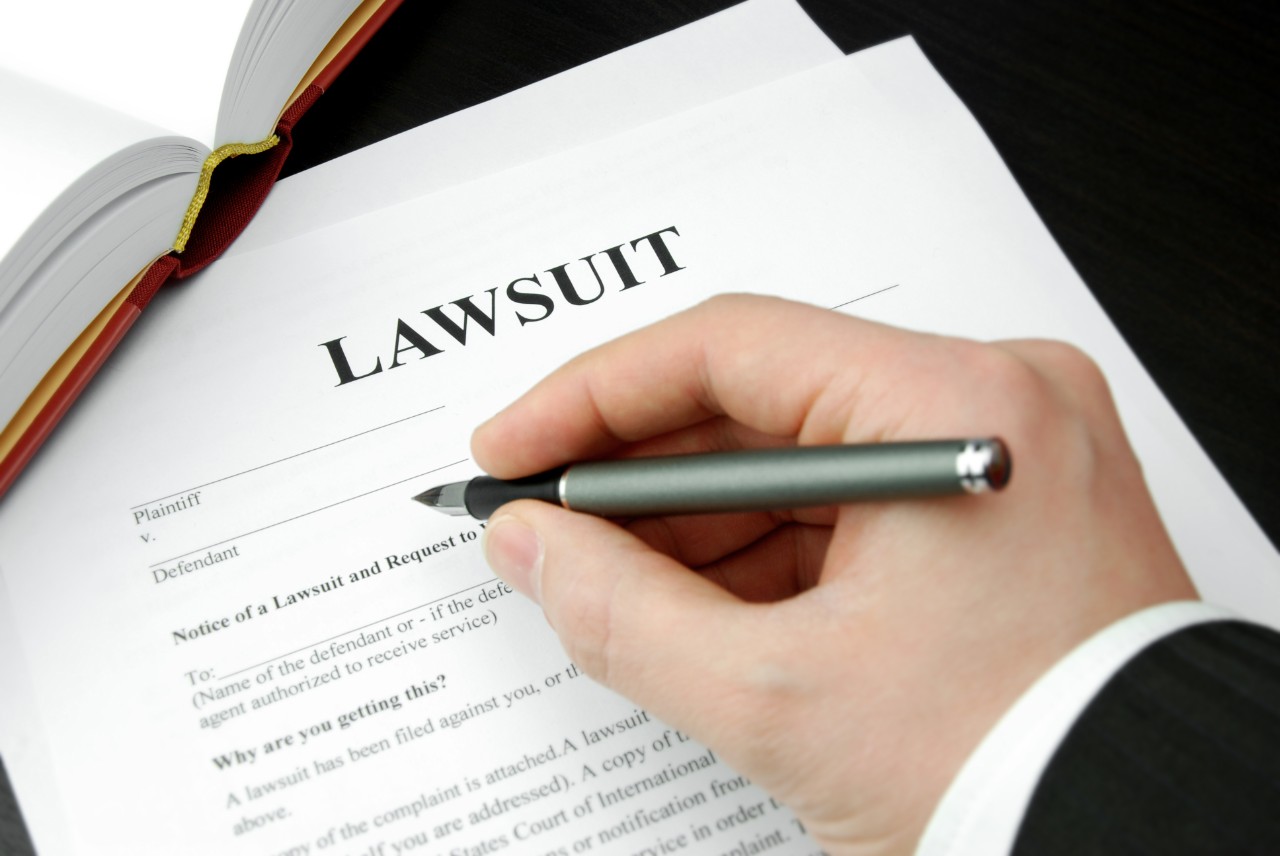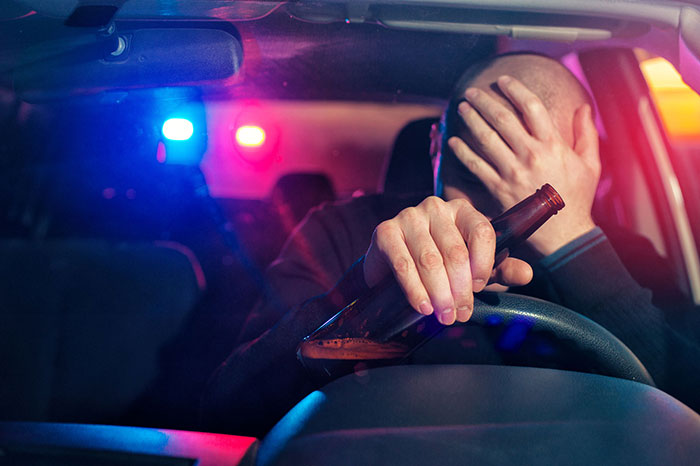 Impaired Driving in California
Every state has laws regarding impaired driving. California laws about impairment prohibit the following:
Anyone under the influence from driving a vehicle
A person with a BAC of over 0.08 from driving a vehicle
People who are addicted to drugs from driving unless they are participating in an approved narcotic treatment program
People who are under the influence of drugs and drive from driving
Commercial drivers who have a BAC of over 0.04 percent from operating their vehicle
It is unlawful for an individual on probation for alcohol or drug-related driving offenses to operate a motor vehicle with a BAC of 0.01 percent or higher.
You might think the laws above are self-explanatory. However, the phrase that is the basis of a lot of contention is "under the influence," as it can be subjective. The courts usually define this term as any time a person's physical or mental abilities are impaired by substances. The impairment is to a point where the person cannot safely drive a vehicle. The abilities of impaired persons are often compared to what a sober person would do under similar circumstances.
The law presumes that individuals with a BAC below 0.05 percent are not under the influence of alcohol. However, any alcohol consumption can lead to impairment, which is how additional evidence can help prove your claim. DUI accident victim attorneys in Bakersfield can help uncover this evidence to verify that the person was impaired.
Additionally, violation of these DUI laws can also lead to a criminal offense. Criminal convictions depend on several factors, such as similar offenses, injuries, etc. Some potential penalties include jail time, fines, probation, driver's license suspension, and DUI school. Injury victims can also file civil claims to recover financial compensation.
Building a Solid Claim for Your Losses
The basis of most personal injury claims is that another negligent party causes injury to you. When they do, the negligent party is responsible for those injuries. The circumstances are usually clear-cut in DUI accidents. However, you may need evidence to prove a driver's BAC. Building a case will also depend on how high the driver's BAC is.
BACs of .08 or more are a violation of state laws. It is sufficient evidence to show negligence in a civil claim. However, a lower BAC can also impair a driver and lead to severe injuries. Actions that can constitute a subjective offense include:
BAC of 0.08 or lower within three hours of the accident
The driver was on drugs
The BAC was not taken
Lower BAC
If your collision involves these factors, you must work with award-winning Bakersfield DUI accident victim attorneys to establish the driver was under the influence of drugs or alcohol. Doing so can include gathering evidence to show driver impairment, such as:
Slurred speech
A failed sobriety test
Red and watery eyes
The apparent odor of alcohol or drugs
Witness testimony
Police testimony
Erratic driving
Evidence of elevated BAC
Other signs of intoxication can also be evidence of driver impairment. The police report might include some of this evidence or information you can use. The responding officers will conduct chemical tests and investigations that can contribute to your claim. They can conduct BAC and field sobriety tests.
The results of the tests that the police conduct will be included in the police report. It will also include witness information. You can also conduct a preliminary investigation by gathering witness information, pictures, and videos of the scene. The Bakersfield DUI accident victim attorneys from Arash Law can collect additional information, including missing police reports.
DUI accident cases can become more complex when they involve an employee within the course of their business. The employer may also share liability for your injuries. The employer or business can be liable for their employee's actions, which can require additional legal assessment from your legal team.
Investigating Your DUI Accident
You will require an investigation into the cause of the accident. It is best to work with the best DUI accident victim attorneys Bakersfield has available for a thorough investigation. The team at Arash Law, under the guidance of Arash Khorsandi, Esq., will launch an investigation into your collision. Once the investigation is complete, there should be sufficient evidence to build your case.
The evidence we can uncover includes:
Interviewing witnesses
Seeking nearby surveillance footage
Visiting the scene and gathering evidence
Reviewing photos of the scene
Obtaining and reviewing the police crash report
Working with accident reconstruction experts
This evidence can establish a breach of duty and causation, two vital elements of injury claims. We have a long history of helping Bakersfield DUI victims get the recovery they need for their injuries from these collisions.
This was a sad and tragic case in which our client was paralyzed after being struck by a distracted driver. The maximum policy settlement was 5.25 million and we were able to settle for the full amount. In addition, we were able to add additional workers' compensation benefits from our client's employer, as he was working at the time of the incident. The parties agreed to settle our client's workers' compensation claim for $2.5 million.
This was a sad and tragic case in which our client was paralyzed after being struck by a distracted driver. The maximum policy settlement was 5.25 million and we were able to settle for the full amount. In addition, we were able to add additional workers' compensation benefits from our client's employer, as he was working at the time of the incident. The parties agreed to settle our client's workers' compensation claim for $2.5 million.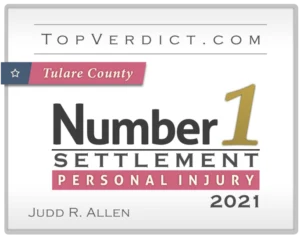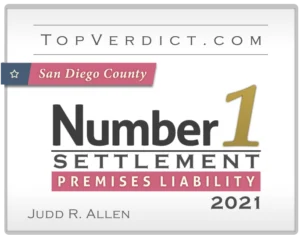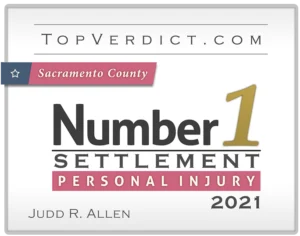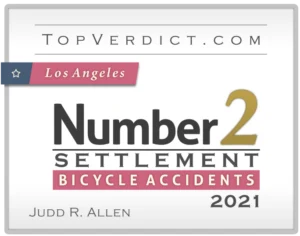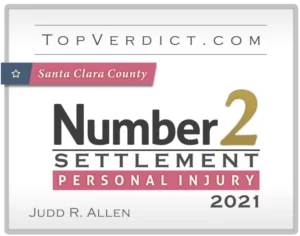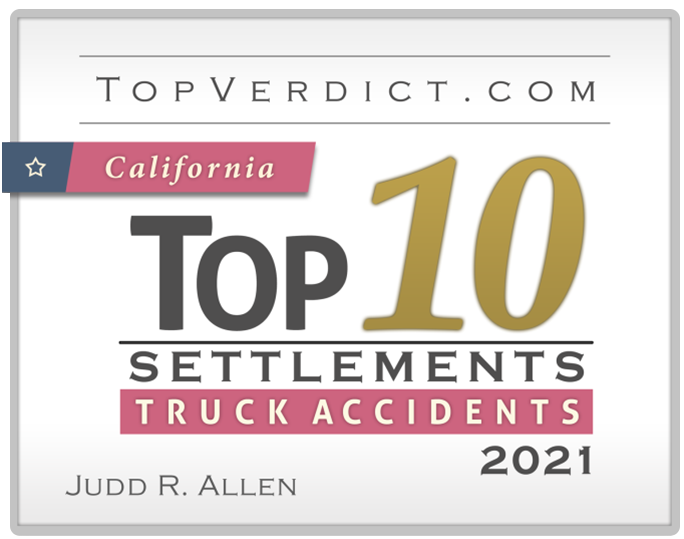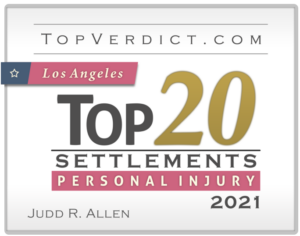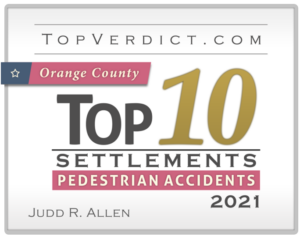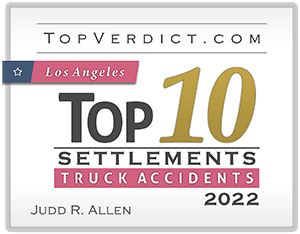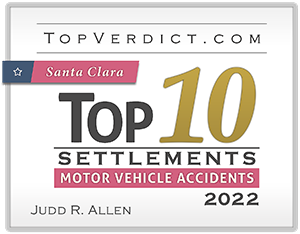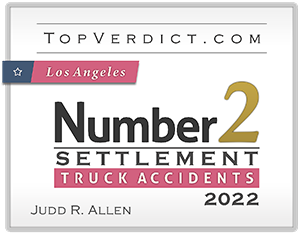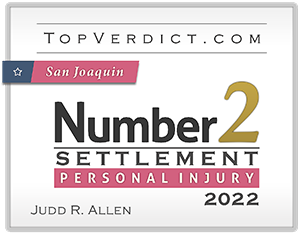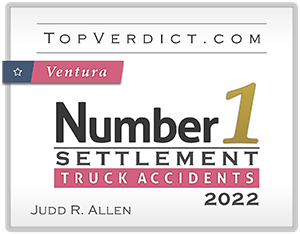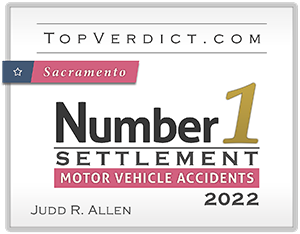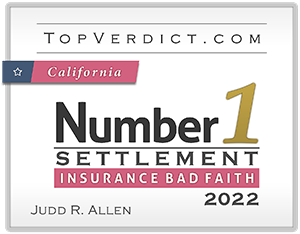 Another element you must prove in your injury claim is your damages, which is any expense or loss you incur from the DUI collisions. To calculate your damages, DUI accident victim attorneys in Bakersfield can do the following:
Collect and assess your medical records
Obtain wage and salary information from your employer
Get expert testimony for medical, psychology, occupational therapy, and economics
When we receive these documents from these experts and other parties, it can help to validate your losses. Arash Law can calculate your current and future losses in Bakersfield. You should have a financial award that accounts for the future treatments you will incur.
Seeking Recovery for Bakersfield DUI Accident Injuries
After your Bakersfield DUI accident attorneys calculate your losses, we will negotiate with the insurance company for maximum compensation. You have likely spent significant time and money handling your injuries. You did not cause these injuries and should not be left to pay for them alone. The negligent driver and insurance company are responsible for paying these costs for you.
There are different categories of damages you may recover. Some compensation covers economic losses, and others for subjective or non-economic injuries. You should include every damage you qualify for in your injury claim. Here are some common damages that result from a Bakersfield DUI accident:
Medical expenses – Most of your injury claims will involve medical expenses, which can include out-of-pocket expenses like doctor's visits, ambulance services, medication, physical therapy, etc. It will also include future costs for your medical care.
Property damage – If your vehicle or personal property suffers damage in the collision, you can include it in your demand package. The repair or replacement costs can be easily calculated with estimates or receipts. You should consider all property within your car, including car seats, electronics, clothes, etc.
Lost income and future earnings – Sometimes, injuries require victims to take time off. Other times, you may have to step down or find alternative employment due to the impact of your injuries. You can recover lost income, benefits, and salaries. If injuries permanently impair your ability to work at full capacity, you can recover future lost earnings. An economist can be necessary to calculate these losses and include them in your demand package.
Emotional distress – Aside from the physical impacts you will suffer, you may also experience psychological trauma. You can be fearful of getting behind the wheel. Emotional distress can come in various forms. Some DUI victims may suffer depression, anxiety, or PTSD. You can work with experienced Bakersfield DUI accident victim attorneys to assess these damages. You may likely have to meet with a psychologist or psychiatrist for assistance.
Loss of enjoyment – Some injuries limit the ability of people to participate in once enjoyable activities. Participating in hobbies like gardening, sports, or playing instruments is no longer feasible. If you have a hobby or activity you once enjoyed and must abandon it, you can request damages for it.
Exemplary damages – These damages are awarded in specific cases. They punish the defendant for their egregious actions. They are not meant to compensate the victim, although they do. In California, you must prove that the negligent driver acted with fraud, malice, or oppression. There must be a conscious disregard to get these damages. DUIs can often fall into this category. Your personal injury lawyer can assess your eligibility for these losses.
While these are most of the damage you can recover, there are other factors you must consider. It is vital to get an accurate assessment of your potential settlement. The insurance company and driver may not want to pay you for these losses. Initial settlements typically undervalue your claim. However, qualified DUI accident victim attorneys in Bakersfield can help evaluate your case.
To help your case, you must ensure you promptly file the claim. If you wait too long, the court can deny your claim outright. Additionally, you may lose out on evidence that can increase your case worth. The insurance company will likely try to delay when they cannot find any reasons to deny your claim. There are some exceptions to statutes, but they are in rare circumstances. Arash Law can help assess your case value.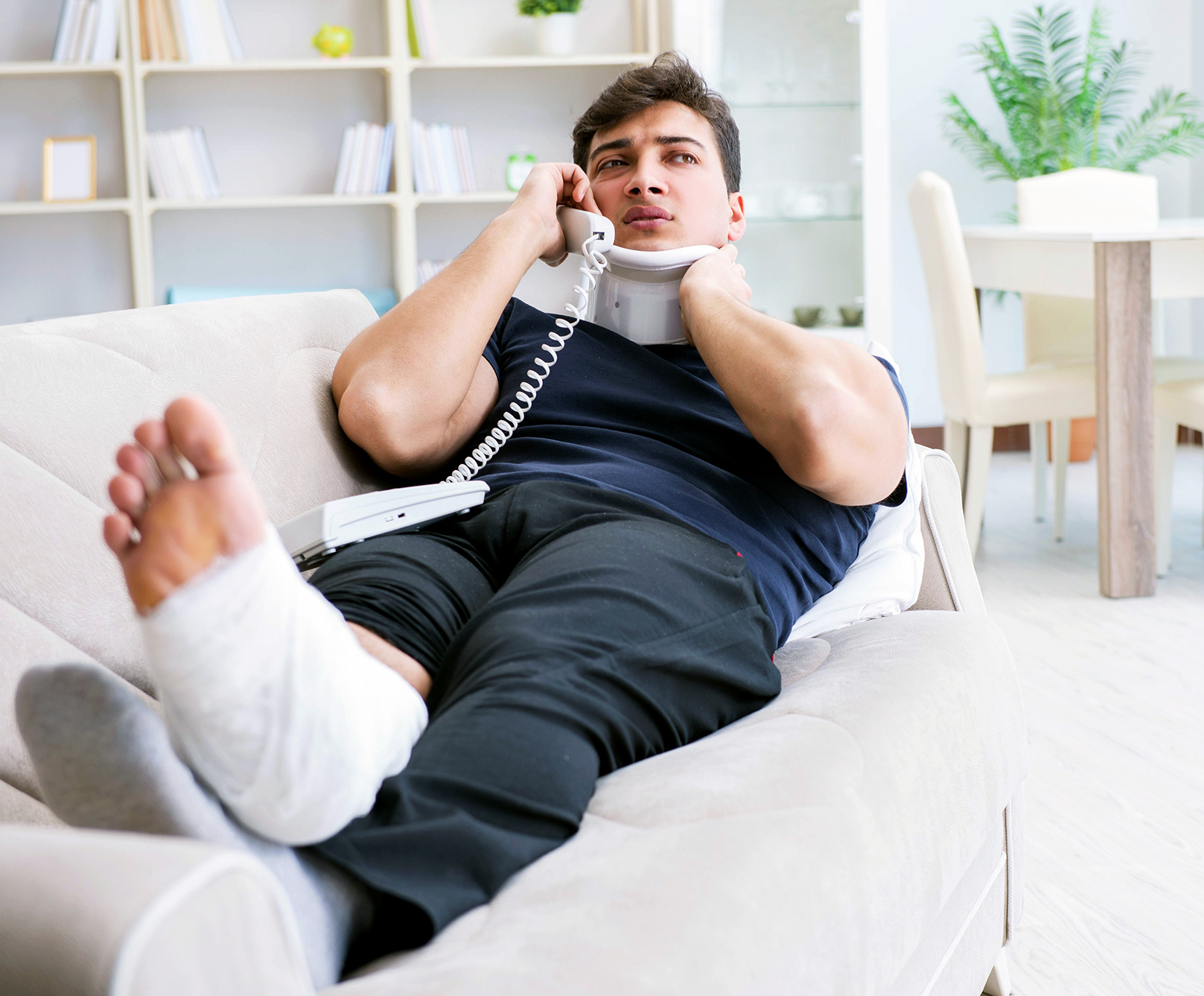 Settlement in a motor vehicle accident; client suffered internal injuries.
– 
JUDD ROSS ALLEN
The Statute of Limitations in California
All states have different statutes of limitations. In California, you can file a civil lawsuit for a personal injury settlement during this specified time frame. You typically have two years from the injury date to file your lawsuit. While you have this time, you should not delay. Most car accident cases are resolved outside of court. However, you must work quickly.
The legal process has many deadlines along the way aside from the significant three-year deadline. You will unlikely go to trial for a civil claim, but it is possible. Once you reach medical improvement, your Bakersfield DUI accident victim attorneys will submit a demand letter. This letter outlines the damages you incurred and the amount you want to recover. The insurance company can send a counteroffer, and negotiations will commence.
Negotiations will continue until they resolve the case. Sometimes, the insurer refuses to offer a fair settlement at all. Other times, they will deny your claim outright. Both of these situations can lead to filing a lawsuit. Three years can pass quickly. You want to have ample time to assess your legal options. Arash Law, spearheaded by famous attorney Arash Khorsandi, Esq., can help with all aspects of your case. We will ensure we do not miss any deadlines.
Contact Our Experienced Bakersfield DUI Accident Victim Attorneys Today
When you work with Arash Law, we will answer your legal questions and establish the value of your damages. We will also analyze the facts of the case and gather evidence. We will prepare legal documents and review settlement offers. The sooner you contact our experienced Bakersfield DUI accident attorneys, the better we can prepare your case.