In spite of heavy publicity and expensive law enforcement projects, the U.S. has made very little progress in the fight against drunk driving since the mid-'90s. This problem is much more than a minor frustration since it results in thousands of preventable deaths and billions of dollars of damage every year.
A new study has found that a simple solution could save thousands of lives every year. Learn more about the developments in drunk driving research – and what you should do if you have been injured by a drunk driver. Let our experienced injury lawyer answer all your questions.  
The Study That Could Save Thousands of Lives
The Insurance Institute for Highway Safety reports on the results of its new drunk driving study. The risk of being involved in a fatal accident increases as the driver's blood alcohol content (BAC) increases. The odds are staggering. With a BAC of .09, a driver between the ages of 16 and 21 is about 60 times more likely to die in a car accident than a sober driver of the same age.
Working backward, researchers were able to determine that a BAC below .08 would prevent an average of 9,409 deaths every year, about one out of every four drunk driving deaths that occur annually in the United States. If every driver had a BAC of zero, the number of deaths prevented would be closer to one out of every three (or around 12,000 total deaths prevented annually).
But how would it be possible to prevent every American from driving with a BAC at .08 or higher? Technology currently exists that addresses this problem. After a drunk driving conviction, many defendants install an ignition interlock device (either as part of their plea agreement or under court order). These devices require a driver to blow into an alcohol detection system before they can start the vehicle's engine.
If the driver's breath tests at .08 or higher, the vehicle will not start at all. There are other alcohol detection systems that could be easily installed in new vehicles. Doing so could keep many drunk drivers off the road, but not everyone is on board with the plan to install alcohol detection systems in all vehicles.
Some drivers cite privacy concerns. Many politicians want to learn more about these devices – and how effective they actually are – before considering legislation that would make them mandatory.  
New Technology to Save Lives
One new alcohol testing device is called the Driver Alcohol Detection System for Safety (DADSS). The device requires only a small breath sample. Law enforcement breath testers require a deep, sustained breath for an accurate sample, but using the DADSS breath technology tester is more like blowing out a candle.
Drivers are able to enter the vehicle and simply breathe as they would normally. The system is far less intrusive than older technologies for testing the alcohol content of a driver's breath. DADSS is also developing other ways to detect alcohol in the body.
Instead of testing the breath, the company's touch technology measures alcohol in the blood. The system works much like a pulse oximeter, which measures oxygen in the blood through infrared light. The DADSS system uses infrared light to measure alcohol in the capillaries. Both the breath technology and the touch technology systems can be installed in the passenger compartment of a vehicle to be used by the driver. 
DADSS is just one of many companies that are working on new generations of alcohol detection technologies. Over time, these devices are likely to become less obtrusive and even more accurate. Widespread use of these devices could have a drastic impact on the number of drunk driving deaths that occur every year. 
What to Do If You Have Been Injured By a Drunk Driver
It is difficult to know what to do after an accident – especially when the situation is complicated by a drunk driver. Unfortunately, some injury victims actually make their injuries worse and jeopardize their legal rights in the aftermath of a collision. You can protect both your health and your legal rights by following these important steps: 
1. Call 911.
Whenever an accident involves a suspected drunk driver, it is absolutely imperative that you call 911. First, law enforcement needs to find the drunk driver and get them off the road before they hurt anyone else. Second, the police report will be the most important evidence of the driver's intoxication.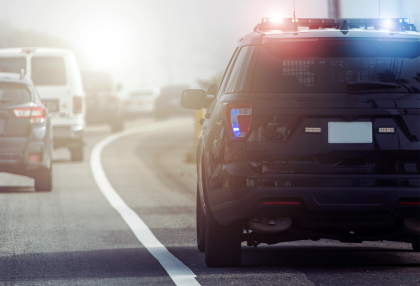 And third, it is important to let the emergency medical technicians assess your injuries. Some injuries do not show up right away. Emergency medical technicians are trained to determine whether you are in any immediate danger, and what to do to save your life. EMTs are also trained to transport you to the hospital without making your injuries worse. 
It is not uncommon for the driver who caused the accident to ask an injury victim not to call 911. The driver might claim that their insurance will "take care of it" or that they will "work it out" with you. You do not know that these things are true.
You could be left without any compensation at all if you do not get a police report to prove exactly what happened. More importantly, a drunk driver who faces no legal consequences is far more likely to hurt or kill someone else. When a drunk driver asks you not to call 911, they are asking you to give up your legal rights – and possibly endanger someone else's life – just so they do not have to face the consequences of their actions. 
2. Get immediate medical attention. 
If you decide not to go to the hospital in an ambulance, it is still important to see a doctor as soon as possible. You simply have no way of knowing how your body was injured immediately after an accident. For example, you might be bleeding internally. This condition usually does not show symptoms for hours.
By that time, the victim has lost enough blood to force the body into shock, and it might be too late to revive the victim. If you go to an urgent care center or emergency department right away, the medical staff could detect the bleeding early by monitoring your blood pressure. There are dozens more examples of injuries that have far better outcomes with early medical intervention.
Even if you just get a clean bill of health, the trip was worth it to be sure that you were not in any immediate danger. Seeing a doctor early can also protect your legal rights. If you wait to see a doctor, the insurance company could claim that your injuries became worse through your own choices and try to get out of paying what you are owed. See a doctor as soon as possible after a car accident to protect your health and your legal right to compensation.
3. Hire an injury lawyer as soon as possible. 
As soon as an accident happens, you have legal rights that can be placed at risk. You might accidentally blurt out something that could be used against you by the insurance company. Evidence could be lost from the scene of the accident, or the other driver might change their statement after hearing your side of the story.
There are many ways that your legal right to compensation can be jeopardized. The best way to protect your legal rights after a car accident is to hire an injury lawyer as soon as possible. An accident attorney will start working to protect your legal rights as soon as they are hired.
Your lawyer's office will handle all communications with the insurance company, track down crucial evidence, and prove the full value of your injury claim. The sooner you have an attorney on your side, the better protected your legal rights will be. 
4. Follow all of your doctor's recommendations. 
Many injury victims find it difficult to pay for physical therapy, chiropractic services, or other treatment that is recommended by their doctors. The last thing you need when you are out of work is even more medical bills to pay, but it is very important that you follow through with these recommendations.
Insurance companies look for any excuse to blame the victim for their own pain and suffering. If you do not get all the treatment your doctors recommend, they can try to blame you for making your own injuries worse and lower their settlement offer as a result. Do not give the insurance company any opportunity to get out of paying you what you are owed.
If you need help paying for medical care until your case is resolved, talk to our attorneys about your financial situation. We can help you find services that are covered under your health insurance plan or providers who will wait for payment. There are many options to explore. The most important thing is that you don't skip the treatment you need. 
5. Do not discuss the accident with anyone other than your lawyer. 
An insurance company will look for any opportunity to twist your own words against you. Even something you blurt out on the scene (like "I'm so sorry!" or "I didn't see you") might end up in a courtroom. The best policy is simply not to discuss the case with anyone other than your attorney until the case is done.
Simply let your friends and family members know that you were in an accident but cannot share the details until your injury claim has been resolved. This rule includes social media posts, as well. Insurance companies have investigators who are trained to find the content on your pages – even if the account settings are private.
Information you post on Facebook, Twitter, Instagram, TikTok, and other channels can be used against you by the insurance company. Do not give the insurance company any opportunity to try to deny you the compensation you are owed. 
6. Document all the ways your life has been impacted by your injuries. 
Pain and suffering is often the largest component of a personal injury award, but it is also the most subjective. What compensation is fair for a night of lost sleep or added stress in the workplace? Insurance companies try to devalue the very real cost of these losses.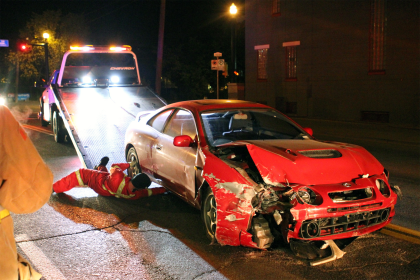 Our skilled legal team knows how to prove what it will take to fairly compensate you for all the losses you have suffered. Some of this proof is physical. Scars, stitches, bruises, or a cast can all be documented and photographed. High-quality, color photographs make for persuasive evidence in a courtroom.
It can also be helpful to keep a journal to document the other ways you have been affected by your injuries. Note the nights you could not sleep because you were in pain and the days your job performance suffered. Make a note of any events you had to miss.
Perhaps your injuries strained your personal relationships. It can be incredibly stressful in a marriage to have one spouse taking care of another! The pain and stress lead many couples to fight. By documenting these details in your own words, you can present a compelling case for fair compensation to the insurance company.
These details also make for a compelling case to a jury. Jurors are people, too, and they know what it is like not to feel well. Jurors understand the frustration of not sleeping well or the stress of fighting with your loved ones. 
Experienced Drunk Driving Injury Lawyers for All California Auto Accident Cases
A quick internet search for "injury lawyers near me" will show you dozens of attorneys in your local area, and it can be difficult to know who the best drunk driving victim accident lawyer in California actually is. Luckily, you have already found the best injury law firm in California. Arash Khorsandi and his skilled accident attorneys at Arash Law have decades of experience handling all types of drunk driving injury claims.
We know how to hold drunk drivers accountable for their deadly choices. Our legal team has collected over 400 million dollars for clients throughout California. We serve clients in Los Angeles, San Francisco, Riverside, Bakersfield, Santa Barbara, San Jose, San Diego, Fresno, Sacramento, Sherman Oaks, and all across the Golden State.
Call (888) 488-1391 today to schedule your free consultation. Don't wait to get an experienced injury lawyer for DUI victims fighting on your side to protect your important legal rights.