San Jose

Truck Accident Lawyers
with over $500 Million Recovered in Compensation for Injury Clients.
You May Be Entitled to Compensation

Experienced San Jose Truck Accident Lawyers Who Are

Fighting For The Average Joe
San Jose's increasing traffic congestion raises the risk of truck accidents, which can have disastrous repercussions for people riding in smaller cars. You may be entitled to significant compensation if a truck accident has injured you or a loved one. Our San Jose truck accident attorneys at Arash Law, headed by Arash Khorsandi, Esq., are dedicated to holding irresponsible trucking businesses and drivers liable for their acts. Call (888) 488-1391 for a free case evaluation today.
We have a strong track record of winning over $500 Million in compensation for our clients, thanks to our experience in personal injury litigation. If you pick us, we will never give up seeking the justice and restitution you require.
Paz v. Airfax Logistics (settled on 5/26/2020) – settlement in a case involving a client who was involved in a trucking accident and sustained a traumatic brain injury and other trauma.
– 
TINA ESHGHIEH
Analysis of Truck Crash Statistics
Big commercial trucks are essential to the U.S. economy because they move enormous quantities of products across state lines. However, the importance of this industry has a drawback—it puts millions of drivers at serious risk. The National Highway Traffic Safety Administration reports that from 2017 to 2018, there was an increase in the number of fatal incidents involving large vehicles. Incidents involving these trucks resulted in around 100,000 injuries and 5,000 fatalities in 2018.
A person who sustains injuries in an accident caused by a big commercial truck may be entitled to compensation. A claim against the liable party may be difficult to pursue because of their emphasis on avoiding blame and limiting costs. Because of this, it's essential to retain skilled and reputable San Jose attorneys specializing in truck accidents due to these complex and contentious cases.
Different Types of Truck Accidents You Should Know
A truck collision might occur in numerous ways, all of which can have disastrous consequences. Here are some of the collisions our San Jose truck accident lawyers have handled over the years:
Blind Spots – Blind spots, also known as "No-Zone" areas, are large and can be found on the sides and back of commercial vehicles. Failing to avoid these areas can lead to accidents. When changing lanes or making a turn, inexperienced or negligent truck drivers can cause sideswipe and lane change collisions due to not correctly accounting for these blind spots.
Brake Failure Accidents – There are several causes of brake failure, with brake line leaks being the most frequent. When this happens, the brake fluid gradually depletes, leaving insufficient pressure to stop the wheels properly. Brake failure can also be caused by worn-out discs or drums and poorly maintained brakes. Lastly, overheating from sudden stops might increase the chance of brake failure.
Jackknife Accidents – A tractor-trailer may "jackknife" if the drive axle brakes lock, forcing the trailer to slide and halt at a 90-degree angle to the tractor. Due to the possibility that the trailer may fall into oncoming traffic or over the side of the road, jackknife incidents can be extremely deadly. They are frequently brought on by negligent driving, such as going too fast, braking improperly, or being preoccupied while driving.
Rear-End Accidents – These incidents happen when a truck collides with the back of another car, which can result in fatalities and severe injuries for the people inside the smaller car.
Rollover Accidents – Rollovers commonly happen on steep hills or drops, and their primary causes include speeding and inappropriate loading. A truck driver may cause a rollover accident by running into a curb, swerving to avoid other cars or obstacles on the road, or taking a bend too quickly.
Runaway Truck Accidents – Improper braking techniques can result in runaway truck accidents, typically occurring at intersections, toll booths, off-ramps, and railroad crossings. A truck driver with proper training will apply the brakes gradually to reduce the truck's speed.
Under-Ride Accidents – Vehicles following a truck may not stop in time if the driver abruptly slams on the brakes. As a result, the vehicles may be crushed under the back of the truck or trailer, resulting in serious injuries or even fatalities for the people inside.
Wide-Turn Accidents – A smaller vehicle could become pinned against other cars, medians, or other barriers if a truck driver underestimates the space required to make a turn or overlooks one in its path.
800+ Real Client Reviews Verified by Google
Who is Liable in a San Jose Truck Accident Case?
It is easy to determine who is at fault in a typical collision between two vehicles. However, it becomes more challenging to determine fault in an accident involving a commercial 18-wheeler. This is because using these vehicles necessitates the cooperation of numerous groups and individuals. Depending on the specifics, some of these parties could be charged with causing the accident.
If you are in an accident, believing the other driver is to blame would be reasonable. However, the proprietors of 18-wheelers are often companies, not the drivers themselves. Therefore, business owners are obligated to obtain insurance for their commercial truck drivers in the event of an accident. This calls for your San Jose truck accident attorneys to decide whether suing the company for damages is the best course of action.
You can also hold the truck's manufacturer accountable in some circumstances. Semi-trucks require a significant amount of regular maintenance and repair to be safe. If a design or manufacturing error resulted in your injury, you may be able to get compensation from the manufacturer. Dedicated truck accident lawyers in San Jose can demonstrate that the brake manufacturer was liable, for instance, if defective brakes caused the truck accident.
Unlike car accidents, commercial truck accidents are different. Due to their complexity, truck operations involve numerous accountable parties. Thorough investigations are necessary to identify those accountable for the injuries victims suffer. A thorough investigation may reveal information connecting one or more people to the incident and its aftereffects. Therefore, you should always seek the advice of knowledgeable truck accident lawyers in San Jose before attempting to file a case independently.
The following parties could be held jointly or individually liable in a truck accident claim:
Due to their uncontrolled and sometimes unpredictable actions, truck drivers have the potential to cause accidents.
Trucking businesses are in charge of their drivers and the trucks they drive. For this reason, they must hire and train licensed drivers. Trucking businesses must also follow the laws and regulations set by the Federal Motor Carrier Safety Administration (FMCSA), as this agency has the authority to sanction enterprises that do not meet the standards.
Some trucking companies are hired by other businesses to transport their goods. Trucking firms can sometimes transport sealed material, and if an accident occurs due to shifting cargo, the cargo company will be held liable for the accident's damages.
Truck parts that are malfunctioning can sometimes cause truck accidents, which can happen for various reasons. This may involve coupling or steering system flaws, tire blowouts, and braking problems. Additionally, certain truck collisions might be brought on by a truck's poor overall design. In certain circumstances, the manufacturer of the vehicle or its parts may be held accountable for the accident.
Routine maintenance is usually required for large commercial trucks. Any traffic accident caused by a failure to examine, repair, or replace a truck part is the liability of the party or company responsible for truck maintenance. Truck items that should be inspected on a regular basis include brakes and brake lamps, coupling devices, exhaust systems, steering mechanisms, stop lamps, suspension, tires, trailer bodies, turn signals, windshield wipers, wheels, rims, and hubcaps.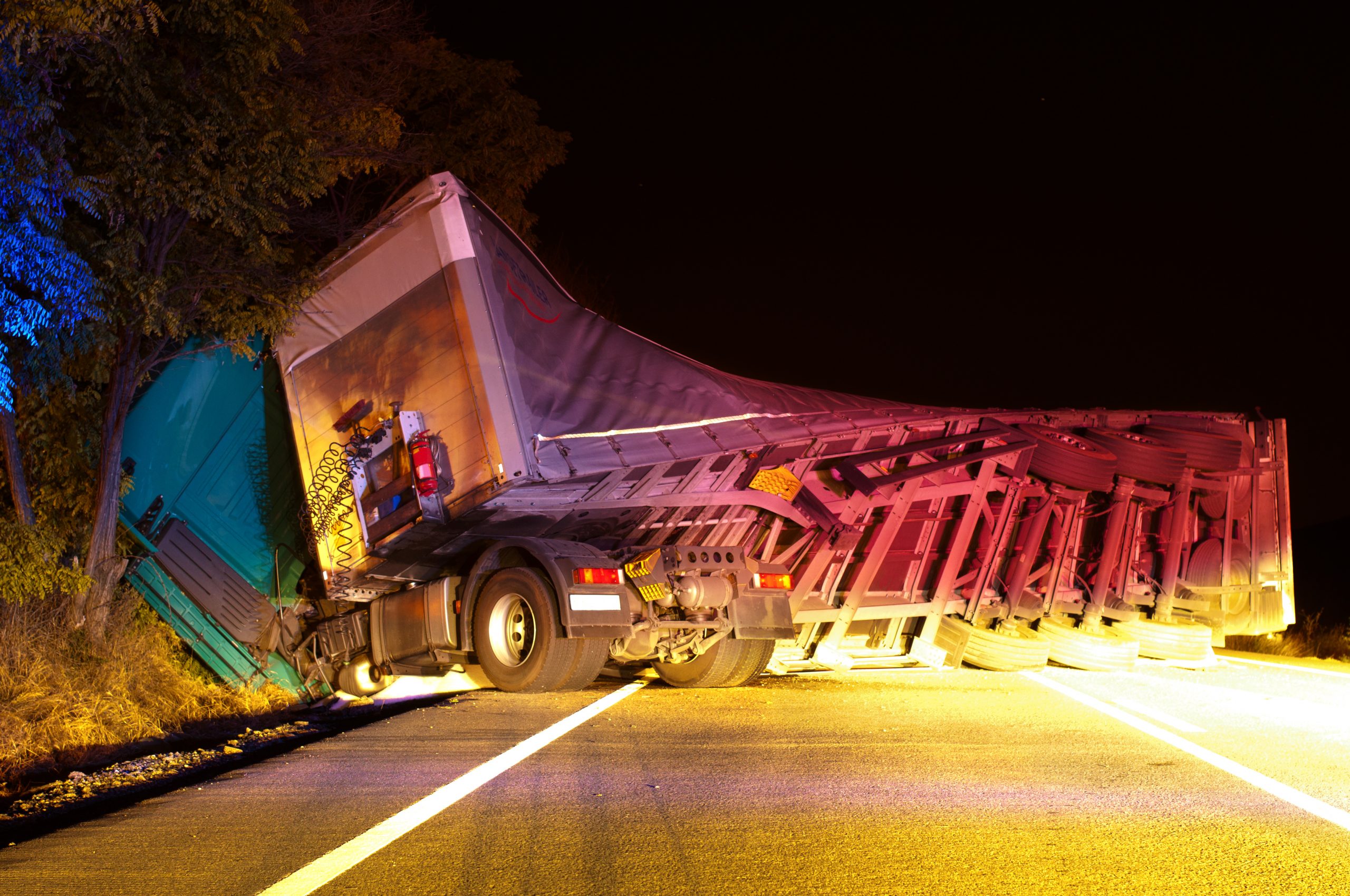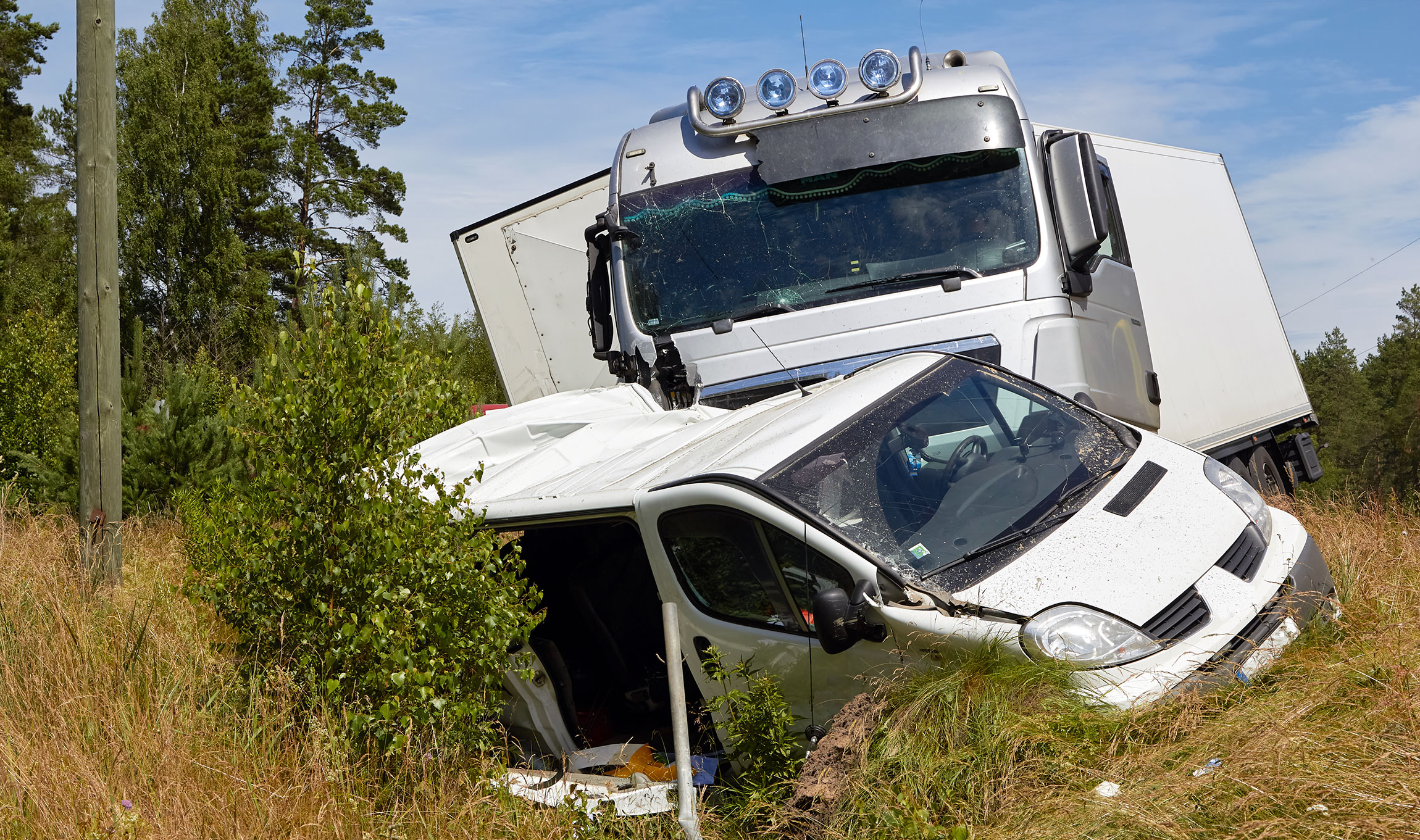 Factors Leading to Truck Accidents in San Jose
Today, big rig truck accidents are so common in large part because truck drivers frequently disobey the laws and regulations that prudent and responsible truck drivers should follow. Examples of mistakes made by drivers that may result in truck accidents in San Jose include the following.
Every state has distinct rules regulating how long a commercial truck driver can lawfully be behind the wheel before taking a break. In fact, federal restrictions limit a truck driver's time on the road to no more than eleven hours. If these regulations are not followed, the driver or the trucking firm may be held financially liable in a collision.
Speeding is something that no driver, regardless of vehicle type, should ever do. However, 18-wheelers and semi-trucks are especially dangerous when traveling at excessive speeds. Their size makes it much more challenging to stop swiftly if necessary, potentially resulting in a deadly crash. When slowing down or stopping, these trucks must maintain enough time and a large distance between themselves and the opposing vehicle. Otherwise, the truck can easily crash with another vehicle.
Truck drivers are frequently required to take long trips on a regular basis. As a result, these operators can have their attention diverted from the road, prompting them to get preoccupied with other things like their phones. Driving while texting or talking on the phone is already risky. In such a large vehicle, there's no reason to use a phone while driving.
4
Driving Under the Influence
If someone is intoxicated, they should avoid operating a truck or any other type of motor vehicle because they endanger the safety of everyone around them.
Some drivers are too emotional and impulsive to operate a big rig vehicle. When another driver overtakes them, they become aggressive and attempt to do the same. This usually ends horribly and is never a reasonable choice.
The law limits the number of goods that can be loaded in a truck because the heavier it gets, the more difficult it is to control. Even an additional pound is already a violation.
Before starting your journey, ensure that the brakes, tires, and systems are in working order because even a minor flaw can result in a significant injury or fatality.
Nevertheless, accidents don't always happen because of truck drivers alone. Sometimes, in addition to the truck driver being at fault, truck accidents in San Jose involve additional parties or events beyond their control. These could include the following.
1
Truck Equipment Failure
Trucking businesses are in charge of maintaining their fleet. Therefore, if equipment failure led to the accident, the corporation may be held accountable.
Serious truck accidents may be caused by inadequately defined construction zones or careless construction company behavior. The organization or department in charge of the construction in these situations may be at fault.
3
Another Driver's Unsafe Driving Practices
A truck collision may occasionally result from another driver's careless driving. For instance, the commercial truck operator might swerve to avoid a car that suddenly cuts in front of it. A truck swerving into another car might result in severe injuries.
4
Inadequate Driving Training by the Employer
Specialized licenses and significant training are needed to operate a truck. Despite this, some businesses might send inexperienced or unqualified drivers to increase sales.
5
Unsafe Driving Circumstances
Serious accidents can be caused by poor road conditions brought on by careless design or a lack of road maintenance. If this is the case, the government organization responsible for maintaining the road may be at fault. However, such cases can get complicated since claims against the government are subject to numerous laws.
Trucks, like conventional cars, have a tough time driving in hazardous weather conditions like snow or rain. Due to the slippery roads, muddy paths, snowy terrains, hazy surroundings, and strong gusts, the journey becomes challenging and risky. Successfully navigating these dangerous conditions without suffering any accidents is an impressive accomplishment for truck drivers.
7
Lack of Road Familiarity
It is the truck driver's job to know where he is going and which routes he plans to take. This is standard for these operators and should never be used as an excuse. The chance of an accident may increase if the driver is unaware that the road has turned into a too-narrow, crooked, or rocky path.
Serious Injuries Caused by Truck Collisions
The FMCSA stated a fully loaded tractor-trailer can weigh up to 80,000 pounds. Accidents involving these vehicles are not rare because of their size and weight, but the resulting injuries can be much more devastating. Our San Jose truck accident lawyers frequently assist clients who have suffered the following injuries:
Broken or dislocated bones
Severe lacerations or amputations
Crush injuries
Internal organ damage
Internal bleeding
According to the National Highway Traffic Safety Administration, large truck accidents in the U.S. resulted in roughly 147,000 injuries and more than 4,900 fatalities in 2020. Millions of these vehicles transport goods, enhancing the state's economy. To protect the safety of everyone on the road, truckers and trucking companies have a duty to drive safely.
Common Economic and Non-Economic Damages Following a Truck Accident
Victims face different challenges after a truck collision. Economic damages are money-related issues like hospital bills and missed paychecks. In contrast, non-economic damages are harder to quantify, as this includes the pain or emotional stress experienced. Together, they show the full impact of what victims go through after such accidents.
Damages with a fixed cost are referred to as monetary or economic damages, such as:
Medical bills, including doctor visits, surgeries, diagnostic tests, and hospitalizations
Continuous rehabilitation treatments
Prescription medications
Lost wages while you recover
Loss of future income if you are permanently disabled
Home modifications necessary to accommodate a wheelchair or walker
Around-the-clock care for those with traumatic brain and spinal cord injuries
The cost to hire professionals to perform services you no longer can, such as childcare and housekeeping
Monetary damages are also called economic damages.
The subjective ways the crash has altered your life are known as non-monetary or non-economic damages. Insurance providers could make an effort to downplay or even reject these damages. Your non-monetary damages, which can include the following, are aggressively pursued by our San Jose truck accident attorneys:
Physical pain
Emotional suffering
Loss of fertility
Loss of enjoyment of life
Diminished self-esteem due to permanent scarring
Loss of companionship for your spouse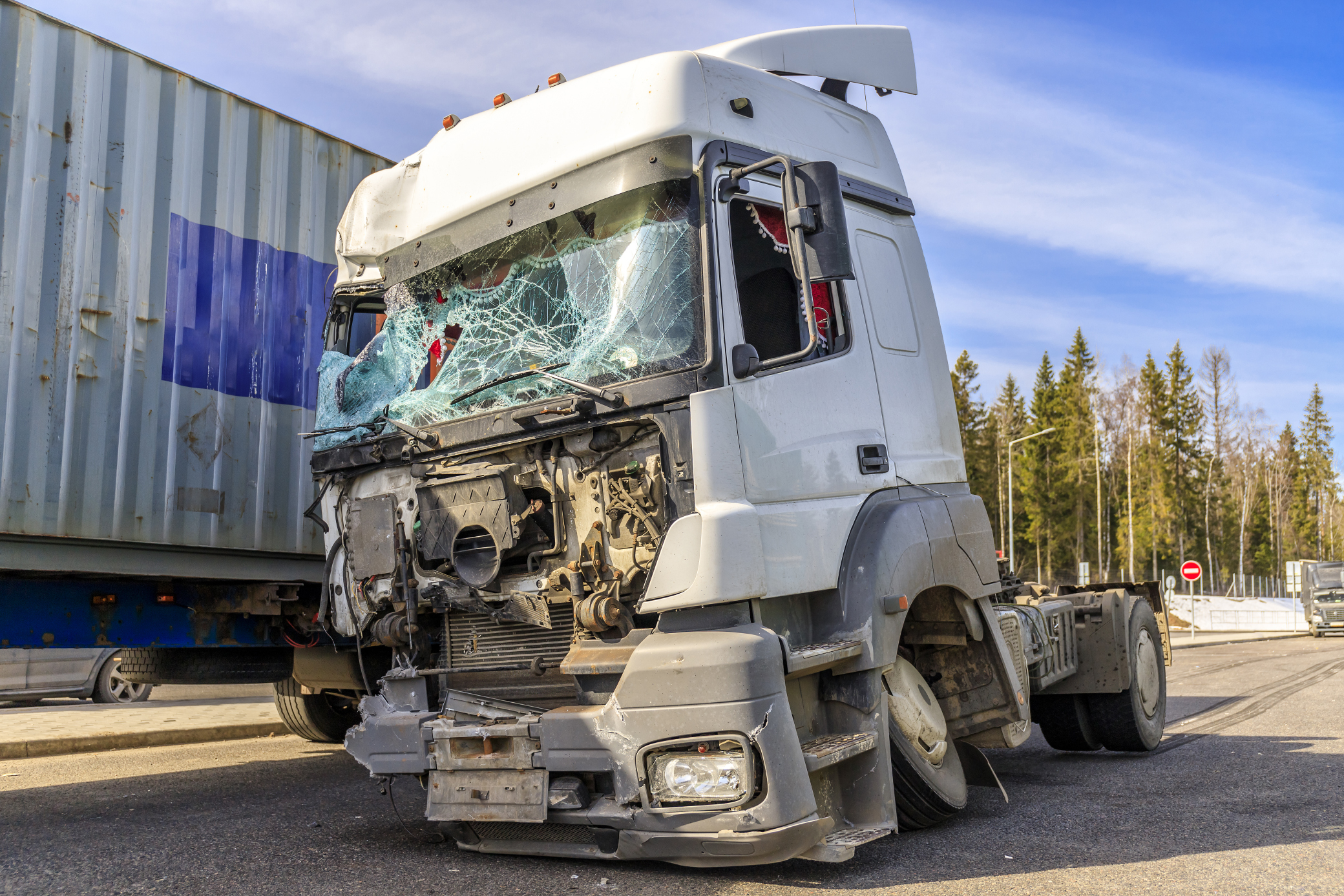 Settlement in a motor vehicle accident; client suffered internal injuries.
– 
JUDD ROSS ALLEN
What to Do After a Truck Collision Injures You?
A truck accident victim may face extreme stress recovering from the crash. The steps you must take following a truck collision can help you receive the best possible outcome in a truck accident claim. Following a transportation collision, you must:
Move to a safe location if possible to prevent further collision or injuries
Call 911 to report the accident
Request medical attention if needed
Take pictures and videos of your injuries and the accident scene
Exchange information with the other driver
Talk to any witnesses at the scene
Request a copy of the police report
Go to the hospital and seek medical attention as soon as possible
Call Arash Law's San Jose truck accident lawyers for a free case evaluation
You do not have to deal with the repercussions of a collision with a commercial truck on your own. You have the right to seek financial recovery to cover the losses you have incurred. We will fight for you to ensure you receive the amount you are entitled to.
Frequently Asked Questions About Truck Accidents
Should I accept a settlement offer from the trucking company's insurance carrier?
Trucking companies carry large insurance policies because truck accidents are expensive, but that doesn't mean they are eager to pay large claims or verdicts. When they know their policyholder is at fault, they might try to avoid a large payout by offering a quick settlement soon after the accident. These offers are typically enough to entice you to accept and waive your right to sue, but they often don't provide the total compensation you deserve. You should not accept a settlement without consulting with an attorney. Qualified truck accident lawyers can often negotiate a higher amount for you.
Can I still file a damages claim if I'm partially at fault?
In personal injury claims involving personal injuries, especially those involving truck accidents, California uses pure comparative negligence. The concept of comparative negligence, or shared liability, is what courts employ to determine how much a plaintiff may have contributed to an accident. If you have a qualified lawyer, they can defend you against accusations that you caused your own injuries.
What if I can't afford the fees for San Jose truck accident attorneys?
The majority of the cases we handle are contingent fee situations. This means there is no upfront fee if you decide to hire us to represent you in a truck accident lawsuit. Instead, whatever compensation we obtain for you in the form of a settlement or favorable judgment will be reduced by our legal fees.
Consult with Truck Accident Lawyers San Jose Trusts!
As specialists in personal injury law, we handle cases involving injuries brought on not just by truck accidents but also by traffic pollution, medical negligence, product liability, and more.
When you call Arash Law, our truck accident attorneys in San Jose will immediately begin working on your claim. We will put forth the utmost effort to see that you receive a fair financial reparation. Our lawyers know you don't have much time to spend because truck accident claims have deadlines.
Residents of San Francisco, Oakland, Fremont, Los Gatos, Palo Alto, Saratoga, and the neighboring areas are represented by our attorneys. If you want to talk with our legal team about scheduling a free consultation, please contact (888) 488-1391. You can also contact our San Jose truck accident lawyers by completing our "Do I Have A Case?" form.