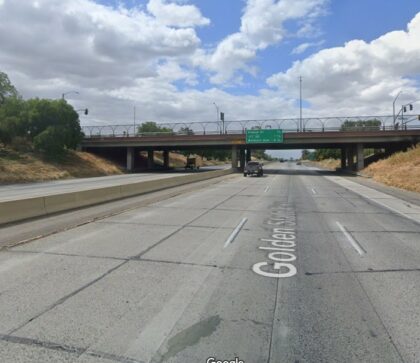 A 31-year-old male bicyclist was injured after getting hit by a truck in downtown Fresno early Wednesday morning, May 17, 2023.
According to the Fresno Police Department, the accident occurred shortly after 7:00 a.m. at Highway 99 and Ventura Avenue.
The bicyclist was reportedly riding westbound in the eastbound lanes when he ran a red light and was struck by a truck heading towards the freeway.
His leg was broken, and he had cuts on his head due to the crash. He was transported to the hospital for treatment and is recovering from his injuries.
The truck driver stayed at the scene and cooperated with the authorities.

Trustworthy Bicycle Accident Lawyers in Fresno City
You could file a claim for damages if injured in a bicycle collision. Having legal representation can make the process of seeking compensation for bicycle accident-related injuries smoother.
A personal injury lawsuit may help injured parties recover compensation for medical expenses, lost wages, and pain and suffering.
It would be beneficial to consult a lawyer who can provide legal advice in this challenging situation. Your insurance company will be notified, and your legal documents will be updated.
Our Fresno City bicycle accident lawyers at Arash Law, led by Arash Khorsandi, Esq., are aggressive advocates for protecting the rights of bicycle accident victims. Our firm has recovered over $500 million for clients throughout California.
To speak with one of our attorneys, please call (888) 488-1391 or fill out our "Do I Have a Case?" form.
What to Do After a Bicycle Accident
Bicycle accidents can happen anywhere, at any time. Therefore, bicyclists should always be prepared. The best way to take precautions is by following these steps:
Inspect your body for injuries. Stay at the scene and check on the other people involved.
Report your accident to 9-1-1. If you are speaking to the authorities, focus on the specifics of the events.
Wait in a safe place until the authorities arrive. The officers will prepare an official report.
You should exchange insurance information and contact information with the driver involved. Take pictures of the vehicle, the license plates, property damages, and other important information.
You should seek medical attention as soon as possible. Please inform your doctor about all affected areas.
Notify your insurance company of the crash. Follow the agent's instructions when making the report.
Contact the claims adjuster. Seek legal advice before giving recorded statements or accepting settlement offers.
Contact our law firm if you or a family member has been hurt in a bicycle accident.
Bicycle Accident Statistics
According to the National Safety Council, bicycle deaths increased by 16% in 2020 and 44% in the last ten years, from 873 in 2011 to 1,260 in 2020. Motor vehicles caused 806 of the 1,260 bicyclist deaths in 2020.
Statistics indicate that California has the highest number of fatal bicycle accidents. In 2017, according to a study by the National Bicycle Safety Foundation, 11,116 cyclists were injured, and 145 were killed in California.
Constantly, cyclists are exposed to road hazards. Vehicles disregard bikers' rights and ride too closely to them, regardless of the danger. As a result, accidents and even fatalities are possible.
Drivers frequently disregard stop signs and red lights because they consistently fail to yield the right-of-way. Also, drunk driving or negligent driving are some of the causes of fatal bicycle collisions.