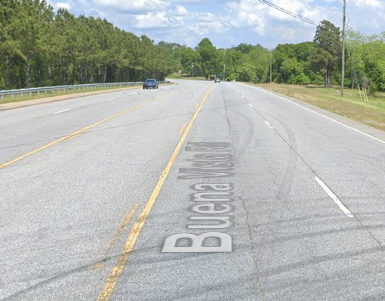 A driver and a passenger incurred injuries after a DUI collision on Buena Vista Road Saturday night, October 22, 2022.
According to authorities, the crash transpired at midnight on Buena Vista Road south of State Route 88.
It was revealed that Damrong S., 34, was traveling at an unknown speed in his 2006 Acura TSX.
The driver was so intoxicated that he let his car drift onto the right shoulder, then made a dangerous left turn that caused it to cross into the opposing lane and leave the west side of the road.
His car struck a rock embankment, flipped over, and then came to rest on its wheels, blocking the Buena Vista Road southbound lane.
The vehicle's passenger was transported to UC Davis Medical Center after sustaining severe injuries. Meanwhile, the driver suffered moderate injuries.
Investigation of the crash is still ongoing.

DUI Collision Statistics
The National Highway Traffic Safety Administration estimates drunk drivers cause about 10,000 fatal car accidents yearly. Around 18% of all fatal car accidents involve alcohol.
In California, 30,000 injuries and over 2,000 fatalities are caused by drunk driving accidents yearly. The state has age- and vehicle-specific requirements for driving while intoxicated (DWI) and driving under the influence (DUI).
Driving under the influence of drugs or alcohol will undoubtedly result in careless behavior. Alcohol consumption is not permitted before operating a vehicle.
Nobody needs to worry about getting hurt while driving. Drunk drivers indeed endanger other motorists. The law makes it illegal to drive drunk everywhere.
Drivers with disabilities frequently struggle with vision, judgment, and reaction time. Drunk drivers seriously threaten the public's safety on California's busiest highway stretches because of their impaired judgment and senses.
DUI Accident Lawyers in Amador County
The driver responsible for the collision that injured you may be the target of a personal injury lawsuit. The difficulties faced by accident victims include lost wages, time away from work, and expensive medical care.
DUI accident victims can rely on the dedicated representation of our law firm. Drunk drivers should be held legally responsible for their actions due to the dangers they present on the road. Drunk drivers ought to be held accountable and made to pay for the damages they cause to DUI accident victims.
Our firm's DUI accident lawyers in Amador County work tirelessly to secure the highest settlements on our client's behalf.
Call us at (888) 488-1391 if you or a family member has been hurt in a drunk driving accident in California, or fill out our "Do I Have a Case?" form to arrange a free consultation with one of our skilled lawyers.