One unidentified person was injured after a two-vehicle collision in Santa Clarita on Tuesday afternoon, November 30, 2021.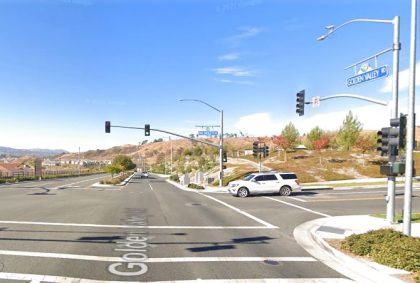 The two-vehicle collision transpired at approximately 3:30 p.m. in the northbound lanes of Highway 14 near Golden Valley Road.
A black SUV was speeding in the center median area and collided with another vehicle. One person was ejected from their vehicle due to the severity of the impact.
The ejected party sustained serious injuries in the crash. They were immediately taken to an area hospital for treatment.
The northbound lanes of Highway 14 were closed down for a few hours to give way for the cleanup and investigation. Local authorities are further investigating the cause of the accident.

Two-Vehicle Collision Statistics
The most common cause of death and serious injury in the United States is motor vehicle collisions. Automobile accidents cause injury or death to about two million people each year. In only California, over 200,000 people are hurt every year.
Traffic in the state of California is notoriously heavy and congested. With so many vehicles on the road, there will undoubtedly be traffic jams, bottlenecks, and (most importantly) car accidents, including fatalities and serious injuries.
As many as 52,000 car accidents were reported to have occurred in the city of Angels in 2015. More than 55,000 traffic accidents were reported in Los Angeles in 2016, an increase of approximately 20% from 2015. In other words, one person is murdered in a Los Angeles traffic collision every 40 minutes.
According to California law, who is responsible for a collision depends on which driver was negligent in causing it. In some circumstances, the fault may be shared by the two motorists. Even if this happens, the injured party may be able to sue the other driver for damages.
Los Angeles Car Accident Attorney for Victims of Car Crashes
Don't fall into the trap of handling another insurance company on your own. They want you to do this, and it's unlikely that you'll receive a positive outcome. Instead, contact a reliable law firm you can trust to fight for your legal rights.
When you retain Arash Law, our Los Angeles car accident lawyers will personally handle your case from start to finish. You'll never be passed off to an associate or lesser-qualified paralegal.
When you need us, we're here. We're very responsive to our clients and can be reached 24 hours a day, every day of the year. We'll come to you, regardless of where in Los Angeles or California you are!
Our Los Angeles car accident attorneys from Arash Law specializes in personal injury cases regarding car accidents. Our California car accident attorneys have recovered over $200 million for previous clients. Our firm serves clients in San Francisco, Riverside, San Jose, Sacramento, Sherman Oaks, and throughout California.
Give us a call at (888) 488-1391, or contact us online to speak to a member of our legal team and schedule a free consultation. You don't pay us anything unless we successfully settle or litigate your case.