A 35-year-old man identified as Jeffrey Brian C. was killed after a deadly traffic crash involving a big rig in Shafter on Friday night, December 3, 2021.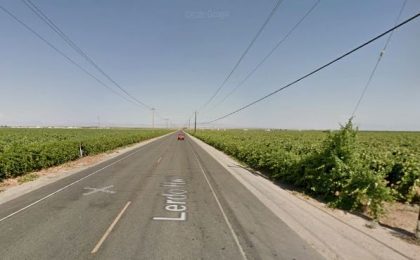 The fatal accident transpired at approximately 8:31 p.m. in the area of Highway 99 near Lerdo Highway in Shafter.
The 35-year-old man was driving his white Nissan Titan pickup truck southbound on the highway when he crashed into a parked semi-truck on the right-hand shoulder.
It's unclear what caused the Nissan driver to crash into the semi-truck. The Nissan driver was unfortunately pronounced dead at the scene.
Additional information about the accident is unavailable at the moment. It's unclear whether drugs or alcohol were factors in the crash.
An active investigation of the case is currently underway.

Big Rig Accident Statistics
'Big-rig' is the term used for the tractor-trailers and semis with which we share the road. These names are used interchangeably for huge cargo-carrying trucks.
An average car usually weighs around 4,000 pounds, while a big rig can weigh up to 80,000 pounds. This immense size difference is one of the main reasons big rig accidents are more fatal than other collisions.
According to the California Department of Transportation, the major mode of freight transportation in California is big rigs. More than 78 percent of the communities in the State of California rely exclusively on big rigs to move their cargo.
Semi-truck accidents are caused by various factors, including truck loss of control, tire blowouts, disabling or non-disabling vehicle failure, excessive speed, lane drifting, and improper truck maneuvering driver fatigue.
Big Rig Accident Attorney for Victims in Kern County
When a big rig is involved in an accident, the consequences can be very bad. Commercial trucks, especially tractor-trailers, can weigh tens of thousands of pounds and be very heavy. Collisions with these huge vehicles can be very dangerous and even fatal.
If you've lost a loved one from a fatal big rig accident, it can be both heartbreaking and stressful. In the meantime, the family of the person who died should file a wrongful death claim with the help of an attorney.
If someone is killed in a car accident, the victim's family can file a wrongful death claim to get money for things like lost time with their loved one, funeral costs, pain and suffering, and emotional distress, among other things.
To win your case, an experienced truck accident lawyer will know what it takes to get the right kinds of evidence, work with expert witnesses from the commercial trucking industry, and show that the driver was legally at fault for the accident.
If you or a family member has been hurt in a big rig accident, you need the help of a Kern County big rig accident lawyer from Arash Law. The number to call is (888) 488-1391.