An unidentified person was injured following a motorcycle collision in Santa Clarita on Saturday afternoon, December 4, 2021.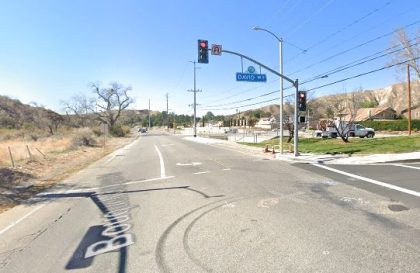 The accident happened in the area of Bouquet Canyon Road and David Way in Santa Clarita at around 1:40 p.m.
A motorcycle and a vehicle collided on the roadway under unclear circumstances. How the accident occurred and why it happened have not been established.
The rider was reportedly ejected from his motorcycle due to the severity of the impact; he was rushed to an area hospital for treatment. His condition and identity have not been disclosed.
Information about the collision is limited at the moment. Local authorities are further investigating the cause of the crash.

Motorcycle Accident Statistics
Road safety experts say that motorcycle safety and security are becoming a growing problem across the country.
Motorcycle riders have a higher death toll compared to other road users. A total of 5,286 motorcyclists were killed in the United States in 2017. There are also 28 times more motorcycle deaths in automobile accidents than there are motorcycle deaths in car accidents.
According to the National Highway Traffic Safety Administration (NHTSA), 1,275 people died in collisions involving motorcycles in Los Angeles County between 2014 and 2018.
Motorcyclists are encouraged to dress appropriately and wear a helmet every time they ride their motorcycles. Helmets were proven to be 37% effective in preventing fatal head injuries if a motorcycle crash occurs.
Los Angeles County Motorcycle Accident Lawyer for Victims
Severe motorcycle injuries can have far-reaching effects on a person's family, career, and financial well-being. The victim has the right to file a personal injury claim while the investigation is ongoing.
An experienced Los Angeles County motorcycle accident attorney from Arash Law can help victims of traffic accidents recover their damages.
A personal injury attorney can work with insurance companies on behalf of their clients to make sure that their clients receive a fair settlement from the company.
Only a Los Angeles motorcycle accident attorney can give you a fair valuation of what your claim is worth. Remember, the insurance company is not on your side. They will try to lowball you and pay as little as possible. Even a motorcycle injury lawyer from another state may not know what your claim is worth. The cost of medical care in your area can affect the value of your claim.
Instead of searching the internet for "motorcycle accident lawyers near me," you should start at Arash Law. The best motorcycle accident attorneys in California are ready to help you. Our experienced Los Angeles motorcycle accident lawyers have helped many injury victims protect their rights to compensation. Call (888) 488-1391 for a FREE Consultation with a personal injury attorney in California.