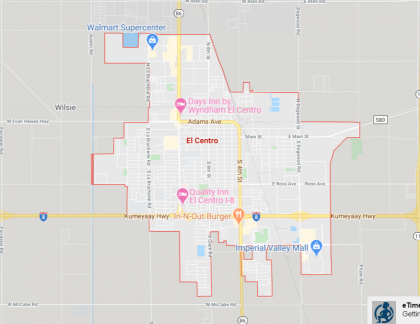 Francisco Salamonick Martinez, a 31-year-old man from Mexicali, suffered from severe injuries after getting into a two-vehicle crash on a Monday afternoon in El Centro. The California Highway Patrol confirmed that the accident occurred on Bowker Road at Jasper Road.
Martinez was immediately brought to the Desert Regional Medical Center in Palm Springs to give attention to his major injuries. However, no information is available yet regarding the other people involved in the collision.
Accident Investigation Still Needed
Currently, the California Highway Patrol is still investigating the accident. Investigating which motorist is at-fault during an auto collision is finding out if a motorist drove carelessly or negligently. Although it is usually easy to identify which driver was responsible for causing an accident, it can get a little tricky in some cases. To make things more complicated, law enforcement agencies and insurance companies have the tendency of independently determining which side was at fault without conducting a full investigation. 
It's crucial to have an independent investigation conducted by a law firm. These personal injuries attorneys are capable of giving both the necessary legal information and advice injured people need. They can help in not only protecting your rights but also making the right statements to the police and insurance companies. 
Hire A Reputable California Personal Injury Attorney in El Centro
People suffering from car accident injuries are entitled to a personal injury claim, which gives them the right to compensation for medical bills, emotional trauma, pain, and suffering. This is because serious injuries can be overwhelming and have the potential to possibly affect all aspects of life, from family, work and finances, to quality of life. Most insurance companies also have a tendency of not giving the proper compensation to the victim and are unconcerned with the piling medical bills.