A 23-year-old man was seriously hurt after a major pedestrian accident in Oakland on Wednesday night, July 21.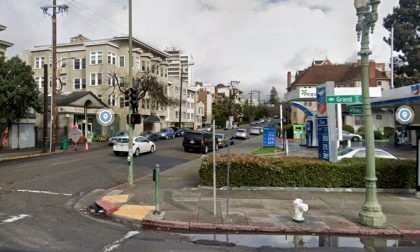 The accident occurred at approximately 9:35 p.m. at Grand Avenue and Perkins Street in Oakland. The unidentified man was walking in a marked crosswalk when a westbound silver Toyota Camry suddenly struck him. It was unclear what caused the Camry driver to hit the man with her vehicle.
The victim sustained critical injuries from the accident. He was immediately taken to an area hospital for treatment. The Toyota Camry driver was uninjured in the mishap. She remained at the scene and was very cooperative with the authorities.
Drugs and alcohol were not considered as factors in the accident. An investigation of the accident is currently underway. Witnesses that can provide additional information about the crash are urged to call the police traffic investigators at 510-777-8570.

Pedestrian Accident Statistics
Pedestrian accidents are different from other kinds of traffic incidents because pedestrians have no protection in the case of an accident. Those who travel by car are equipped with seat belts and airbags to keep them safe. On the other hand, pedestrians are completely defenseless and vulnerable in the event of someone else's carelessness.
Pedestrian accidents are becoming more of a problem in the United States. In 2018, approximately 6,227 pedestrians were killed in the United States, according to the Governors Highway Safety Administration. California is one of the most dangerous places for pedestrians.
California has a pedestrian fatality rate that is 25% higher than the national average. In 2018 alone, more than 14,000 were injured, while 893 people were killed due to pedestrian accidents in California. Distracted driving, negligent driving, speeding, and drivers failing to yield to pedestrians are all common causes of this type of accident.
Alameda County Personal Injury Attorney for Victims of Pedestrian Accidents
Pedestrian accidents often result in serious injuries for the victims. Common injuries resulting from pedestrian accidents are head trauma like concussions or brain bleeds, traumatic brain injuries, and many other debilitating injuries. Many pedestrian accident injuries can result in either functional impairments or long-term conditions. It can be hard to treat some injuries, and they can be very expensive as well.
If you have been injured in a pedestrian accident, you have the legal right to pursue a personal injury claim with the help of an attorney. Arash Law's pedestrian accident lawyer will assist you in staying one step ahead of the insurance company or responsible party and avoiding mistakes that jeopardize your claim.
Attorneys have access to resources that can assist them in proving the liable party's negligence. They can re-interview key witnesses, review relevant surveillance footage from the scene, and obtain the phone and texting records of the responsible party. Call (888) 488-1391 for a Free Consultation with a California wrongful death attorney.