An unidentified bicyclist was killed after getting struck by a hit-and-run driver in Oakland on Monday evening, December 21.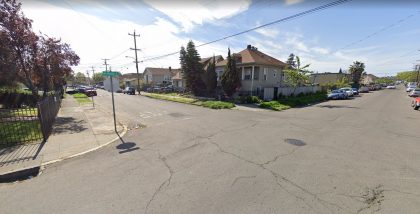 The deadly accident transpired at approximately 6:18 p.m. at 84th Avenue and Holly Street in Oakland. The bicyclist was reportedly struck by an unspecified vehicle that failed to stop at the stop sign at the intersection.
The driver that struck the bicyclist did not stop to render aid and fled the scene. Paramedics arrived and found the bicyclist severely injured on the roadway. He was taken to an area hospital for treatment, where he later died.
The Oakland PD is currently pursuing the hit-and-run driver. Witnesses at the scene are encouraged to contact the Oakland Police traffic investigation unit at (510) 777-8570 for additional information. Anyone that can give helpful information that will lead to the suspect's arrest will get a reward as high as $10,000.
Fatal Hit-and-Run Bicycle Accident Investigation is Underway
Local authorities are currently investigating the case. They will determine the identity of the hit-and-run driver and the cause of the fatal accident.
It is apparent in this case that the liability falls on the hit-and-run driver for leaving the victim wounded and fleeing the scene. The suspect will most likely face criminal charges once caught.
Bicycle crashes often happen in urban areas, where cars and bicycles interact the most. Cars hitting bikes is the leading cause of bicyclist injuries and deaths throughout the state. Common reasons for this are drivers failing to yield the right of way, running a stop sign or red light, or not paying attention enough on the road, and texting while driving.
When facing cases like this, it's vital to have an experienced Alameda County wrongful death attorney specializing in fatal hit-and-run bicycle accidents to conduct an independent investigation. Attorneys have the resources to help prove the negligence of the liable party. All contributing factors, such as road conditions, signage visibility, and road lighting, should be considered and thoroughly examined.
Wrongful Death Attorney for Victims of Hit-and-Run Accidents in Alameda County
Suddenly losing a loved one due to a fatal bicycle accident can be quite stressful and devastating.
The victim's family is entitled to pursue a wrongful death claim with their attorney's help while waiting for the official investigation. Through the wrongful death claim, the victim's family can seek compensation for the damages (such as loss of income and companionship, funeral costs, pain and suffering, and emotional distress) that the fatal accident has caused them.
Attorneys can serve as a compassionate, helpful legal guide during this difficult time for the grieving family. They will vigorously fight for their client's rights and best interests while ensuring that the liable party will be held accountable for their negligence. Attorneys can also negotiate with insurance companies on behalf of their clients to ensure that they are compensated fairly.

Our lawyers at Arash Law are capable of bringing justice for your loved one and ensuring that you get the compensation you rightfully deserve. For inquiries and concerns, you may visit our offices in Los Angeles, Sacramento, San Francisco, Riverside, Orange County, and San Diego or give us a call at (888) 488-1391 for a FREE Consultation.