A 57-year-old woman was seriously hurt after getting struck by a passing vehicle in Torrance on Tuesday morning, June 15th.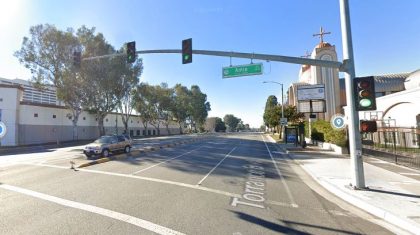 The accident happened at approximately 9:32 a.m. at the intersection of Torrance Boulevard and Amie Avenue.
An eastbound 1990 Honda Civic struck the woman as she attempted to cross the street outside of a marked crosswalk. The driver remained at the scene and willingly cooperated with local authorities.
The woman was seriously injured from the crash. She was immediately taken to an area hospital for treatment.
Drugs and alcohol were not considered as factors in the accident. An investigation is currently underway.

Pedestrian Accident Statistics
Pedestrian accidents are unlike other types of accidents just because pedestrians have no protection in the case of an accident. According to the Governors Highway Safety Association, pedestrian fatalities in the U.S. have increased by 27 percent from 2007-2016, while other traffic-related deaths decreased by 14 percent.
California is one of the leading states when it comes to pedestrian accidents. The golden state has a pedestrian fatality that is almost 25% higher than the national average. In 2018 alone, approximately 893 pedestrians were killed, and more than 14,000 were injured in California.
Pedestrian accidents often result in severe injuries and, sometimes, even death. This is because pedestrians are more vulnerable to the dangers on the roadway compared to other motorists. In addition, they have no form of protection in case an accident was to occur. Pedestrian accidents are typically caused by distracted driving, speeding, intoxicated drivers, and drivers failing to yield the right way.
Personal Injury Attorney for Victims of Pedestrian Accidents in Los Angeles County
It is rare for a pedestrian who has been struck by a car to recover quickly and normally go back to their life. Recognizing this, California's personal injury law protects you if you have been hit by a car. If the driver's negligence caused the accident that left you with injuries, you might be able to file a personal injury lawsuit to recover compensation. Some of the most common challenges facing victims after an accident like this are missed time at work, long recovery periods, and costly medical bills.
Arash Law's experienced personal injury and wrongful death lawyers have extensive expertise and knowledge representing California pedestrians who have been injured or killed in pedestrian accident cases. We have an intimate understanding of the law that applies in such circumstances. We take the time to get to know our clients and their cases in intimate detail, enabling us to obtain the most favorable settlements or jury verdicts possible for our clients. Call our office at (888) 488-1391 today to discuss your accident with a lawyer for hit-and-run cases.