Three people sustained varying degrees of injuries after a multi-vehicle crash in Monterey on Wednesday morning, April 22nd.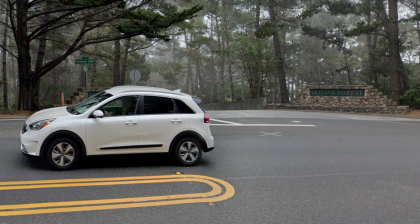 According to the initial reports from the California Highway Patrol, the crash occurred at around 11:30 a.m. on Holman Highway 68, east of Skyline Forest Drive near the community hospital of the Monterey Peninsula.
A Penske box truck and three other passenger vehicles were involved in the accident. The box truck allegedly swerved into oncoming traffic which caused it to slam into three passenger vehicles.
The tractor-trailer reportedly ended up on top of one of the cars. One woman was pinned inside of her car. The woman was to be extricated from the wreckage by firefighters.
A total of seven people were involved in the crash. Three of them suffered from varying degrees of injuries.
Two of the victims were brought to CHOMP by an ambulance while one of the victims had to be airlifted to the hospital due to the severity of his/her injuries.
Tractor-Trailer Crash Investigation is Underway
The California Highway Patrol is currently investigating the case.
Tractor-trailers are vital in the economy as they carry consumer goods every day. As consumer demand rises, the number of tractor-trailers on the road also increases.
Due to their immense size, big-rig accidents are one of the most dangerous types of roadway accidents. According to the  Federal Motor Carrier Safety Administration (FMCSA), big-rig accidents account for 12% of 35,000 roadway crashes back in 2016. In California, more than 78% of communities heavily rely on big rigs to move their cargo.
Some of the common causes of tractor-trailer accidents are loss of control of the truck, a tire blowout, a disabling or non-disabling vehicle failure, excessive speed, lane drifting, improper truck maneuvering, and driver fatigue.
When facing cases like this, it's essential to have an experienced Monterey personal injury attorney specializing in tractor-trailer accident cases to conduct an independent investigation.
During the independent investigation, all possible contributing factors such as road conditions, signage visibility, and road lighting will bee considered and thoroughly examined by the wrongful death attorney.
Personal Injury Attorney for Victims of Tractor-Trailer Accidents in Monterey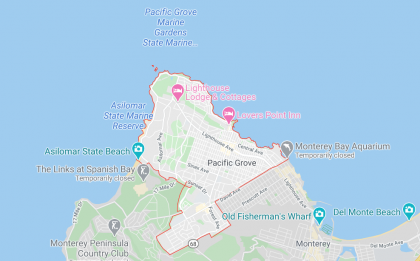 Sustaining a serious injury after a tractor-trailer accident has the potential to affect all aspects of life such as work, family, and finances. It can be quite stressful and overwhelming to deal with.
While waiting for the results of the official investigation, the victims are entitled to pursue a personal injury claim with the help of their attorney.
The liable party will be required by law to compensate for the victim's medical bills and all the damages (such as loss of income, emotional trauma, and pain and suffering) that the accident has caused the victim.
Attorneys can serve as a helpful legal guide for the recovering victim during this difficult time. They will vigorously fight for their client's rights and best interests while ensuring that the liable party will be held accountable.
If you have a nagging suspicion that someone is to blame for the death or injury of your spouse or family member, contact Arash Law. We have the resources you need to pursue justice for wrongful death, as well as the experience to ensure that you get fair compensation. We're conveniently located throughout the state of California with offices in Los Angeles, Sacramento, San Francisco, Riverside, Orange County, San Diego, and are more than happy to visit you at your home or office. Call (888) 488-1391 for a FREE Consultation with a personal injury attorney in California.