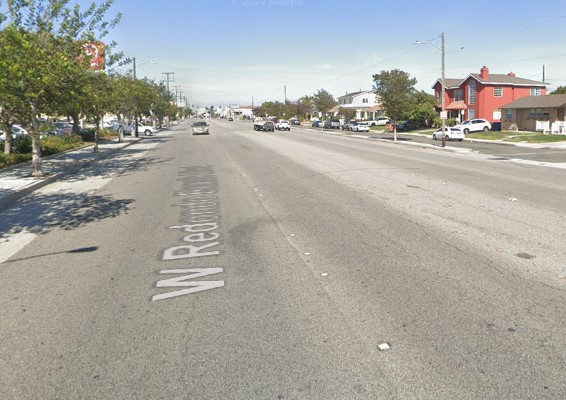 A pedestrian was killed after they were hit by a vehicle in Gardena on Wednesday night, January 4, 2023.
According to reports, the fatal collision transpired around 8:42 p.m. at the 2100 block of Redondo Beach Boulevard.
Authorities discovered that a silver Acura TL was heading east when it crossed Van Ness Avenue and struck the victim.
The pedestrian, whose name and gender have not been made public, was transported by paramedics to a hospital and confirmed dead.
The traffic bureau of the department is looking into the collision.
In case you saw or have information about this collision, contact Sgt. Danny Guzzo at 310-217-6122.

Fatal Pedestrian Collision Statistics
In 2021, 7,485 pedestrians were killed, a 40-year high, according to the Governors Highway Safety Association.
There was an increase of 8.6% in pedestrian deaths due to speed in 2020 compared to 2019. Speed plays a significant role in pedestrian safety. As vehicle speed increases, the probability of a pedestrian dying climbs significantly, rising from 10% at 23 mph to 90% at 58 mph.
Pedestrian accidents can have tragic consequences. There is a very high probability that pedestrians will sustain severe injuries if two cars collide.
The number of pedestrians injured or killed on the highways has increased in recent years. Motor vehicle collisions have historically posed the greatest threat to pedestrians.
Pedestrians should use walkways, abstain from alcohol and drugs, cross parking lots, and proceed cautiously while driving. This lowers their risk of suffering harm during these encounters.
Pedestrian Accident Lawyers in Gardena
In all cases, pedestrian safety must come first, even when there is no need for a crosswalk. The right of way should always be given to pedestrians by vehicles. A person may be questioned if a law appears to have been violated.
Pain and suffering damages, as well as economic and non-economic damages, can be sought by injured parties. By working with our firm, you can be confident that you will receive the best legal advice and chance of success and compensation.
Whenever possible, our Gardena pedestrian accident lawyers prioritize the needs of their clients. After a frightening pedestrian accident, our goal is to get you back to your routine as soon as possible.
To learn more about your legal options, contact us at (888) 488-1391 or through the "Do I Have A Case?" form on our website.