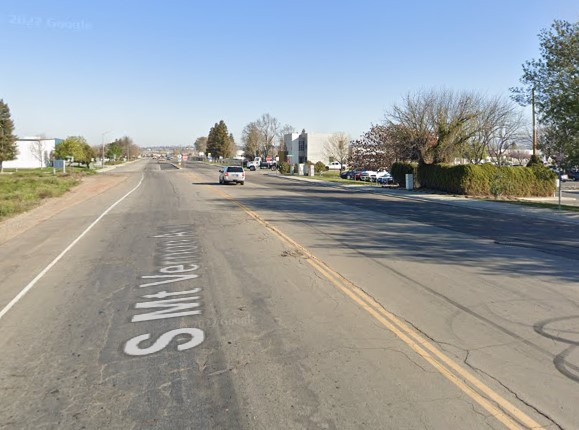 A two-vehicle crash left one person dead and another injured in Bakersfield on Tuesday night, January 10, 2023.
Reports confirmed that the collision transpired around 5:44 p.m. in the 2500 block of South Mount Vernon Avenue.
According to authorities, the two cars, both driven by adult males, were traveling in opposite directions when the southbound vehicle, driving rapidly, crossed the opposing traffic lane for unclear reasons.
Officials stated they were uncertain whether the southbound or the northbound driver was pronounced deceased at the scene.
It is believed that speed contributed to this crash, but toxicology results will be needed to determine whether drugs or alcohol were also involved.
The investigation is ongoing, and anyone with additional information should call 327-7111.

Fatal Two-Vehicle Crash Statistics
Based on the Fatality Analysis Reporting System study, 35,766 people were killed in motor vehicle accidents in the United States in 2020. 11.7 deaths occurred in every 100,000 people, and 1.34 deaths occurred in every 100 million kilometers traveled.
Between 20 and 50 million automotive accidents in the United States result in non-fatal injuries, with many victims suffering permanent disability. It has been responsible for 8% of all fatal accidents in the state over the years.
California was projected to have 4,258 road fatalities by 2021, an increase of 3847 over 2020.
Human error is the leading cause of car accidents, such as speeding, driving while intoxicated, or texting while driving. Other elements, weather, road layout, and automotive faults, can all contribute to an accident.
Keep a safe distance behind and in front of you, stay alert of potential risks, and respect traffic regulations to keep yourself and other road users safe. Despite these precautions, automobile accidents remain a primary cause of death.
Car Accident Lawyers in Bakersfield
Any person injured or killed in a car accident in California may be entitled to compensation. When you or a loved one is hurt in an accident, you have the legal right to sue the other party for damages that will cover your medical bills, lost earnings, and other expenses.
You must be able to put your faith in the legal system and our firm's legal counsel during this difficult time. Our attorney will negotiate with the insurance company to secure your best settlement.
Our reputable car accident lawyers in Bakersfield are dedicated to providing the best legal representation possible at all costs. You can depend on us to expedite the recovery process so you can return to your routine as soon as possible.
To obtain a free consultation from our attorneys, call (888) 488-1391 or visit our website and click on the "Do I Have a Case?" link.