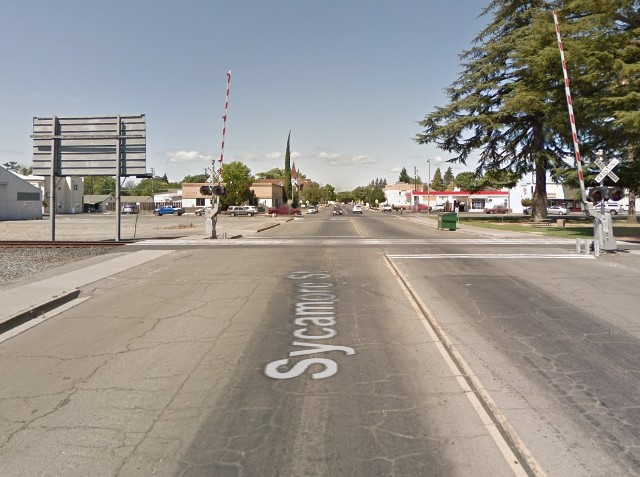 Authorities reported a driver was hospitalized in critical condition after colliding with a train in Gridley on Wednesday evening, January 11, 2023.
According to CAL FIRE Butte County Unit, the vehicle and train collision occurred around 10:45 p.m. on Sycamore Street at the railroad crossing.
An SUV was involved, and the driver had to be extricated after being trapped. The injured driver was transported to the hospital, reportedly in critical condition.
Fortunately, the train's crew on the southbound side sustained no wounds.
An investigation by the authorities into the crash ensued.

Train Accident Statistics
Study results show that the number of train fatalities increased by 20% in 2016, from 744 to 893. Over the course of 2020 and 2021, there was a 4% rise in nonfatal injuries, bringing the total to 5,781 (5,544).
In 2021, the overall number of people killed in accidents rose by 20%, with 21% of those deaths occurring at highway-rail grade crossings. The former caused the deaths of 617 trespassers.
Among those who were injured on the train, less than one-third of them fully recovered from their injuries. A total of 893 pedestrians were killed in 2021, of which 266 of them were killed as a result of incidents with trains.
Estimates place the number of people injured on public transit at 3,216. These injuries ranged in severity from minor to fatal. Incidents at railroad and highway grade crossings claimed the lives of sixty-six persons in the United States in 2015.
Train Accident Lawyers in Butte County
Don't wait to get in touch with a lawyer if you've been hurt in a train accident in California. A third party will assist you in recovering the compensation you are due from an insurance provider following a claim for damages following an accident or wrongful death.
There is a need to compensate the victims for the ordeals they have been through. If you have been injured in a traffic accident, you have the right to ask a court for compensation, no matter who caused the accident.
Our trusted and award-winning train accident lawyers in Butte County have the extensive experience and expertise needed to advocate for accident victims. Our clients have been awarded compensation totaling $400 million so far.
Contact (888) 488-1391 or click the "Do I Have a Case?" on our website to schedule a free consultation with one of our lawyers.