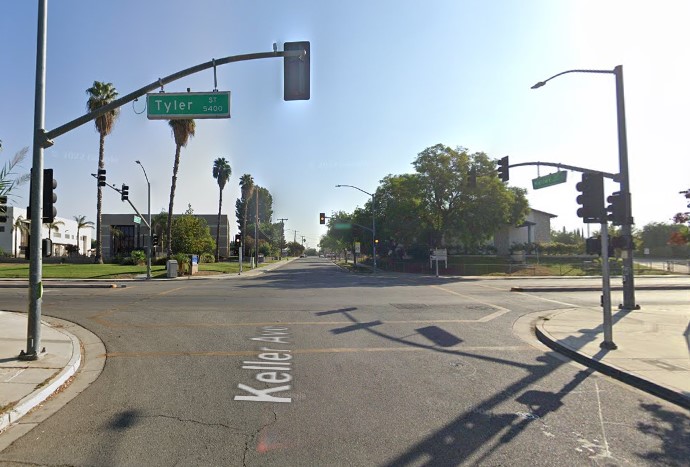 A woman was seriously injured after being attacked by two dogs that are still on the loose in Riverside on Monday evening, January 23, 2023.
According to the Riverside Police Department, the dog bite incident occurred at around 9:10 p.m. in the 10300 block of Keller Avenue.
Paramedics attended to the victim's significant injuries at the scene and transported her to a nearby hospital for treatment. Her current condition is unknown at present.
The dogs, whose breeds are not established yet, are still on the loose and have not been located by Riverside County Animal Services as of Tuesday.
There was no further information released as the investigation and search continued.

Dog Bite Injury Statistics
Over 800,000 Americans are bitten by dogs every year and need medical attention, according to the Centers for Disease Control and Prevention. A disproportionate number of bitten people are children.
The state of California saw the highest number of deadly dog bites in 2019 among other states in the United States. Estimates reported that dogs killed 15 children and 21 adults in 2018 alone.
Rules regarding dog attacks differ greatly from one state to the next. Juries in California must follow the procedures specified in Section 3342 of the Penal Code when hearing dog attack cases. Under this provision, dog owners are legally accountable for any damages their dogs may do in public or private areas where the dogs are permitted.
Caution should always be exercised when petting dogs due to the high incidence of dog bites. The dog may bite without provocation, so it's best to keep your calm and avoid getting too close.
Dog Accident Lawyers in Riverside
When there are a lot of dogs present, the situation can become hazardous and uncomfortable very quickly. Those who make it through an attack seldom sustain minor injuries like scrapes and bruises. Most of the time, injuries are serious. If you've been bitten by a dog, getting vaccinated against rabies is a sensible precaution.
Dog bite puncture wounds are extremely painful and take a long time to heal. The most important thing to do after a dog attack is to get medical attention. There is hope for a better prognosis if medical professionals can attend to these wounds quickly. The next step is to discuss your dog bite lawsuit with a seasoned attorney.
Our trusted dog bite injury lawyers in Riverside have extensive experience and accolades advocating for accident victims. Our clients have been awarded compensation totaling $400 million.
Call (888) 488-1391 now or click the "Do I Have a Case?" on our website to set up a free consultation with one of our attorneys.