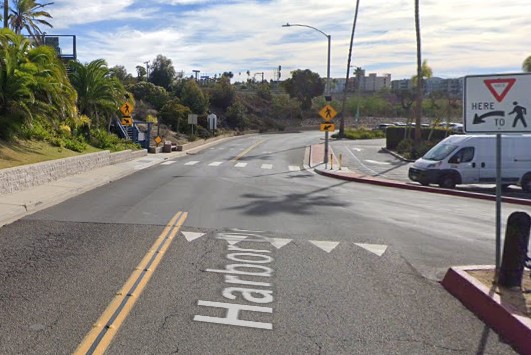 A 17-year-old was critically injured after a hit-and-run crash in Oceanside on Monday night, January 23, 2023.
Reports indicated that the collision transpired around 11:15 p.m. near the 1200 block of N Harbor Drive.
Authorities responded to calls of a fight and discovered a 17-year-old male unconscious in the Pay Lot 10 parking lot.
According to officials, the victim appeared to have been hit by a vehicle. The teen was eventually evacuated to Scripps La Jolla with potentially fatal injuries.
A 15-year-old boy was recognized as the suspect in the hit-and-run. He was apprehended nearby after fleeing the scene.
The victim and the suspect were allegedly involved in an argument that prompted the police response.
Alcohol is suspected to have played a role, and investigations on the crash are ongoing.
Those with information about this accident are encouraged to contact Oceanside Police Department Accident Investigator David Paul at 760-435-4431 or dcpaul@oceansideca.org.

Hit-And-Run Crash Statistics
According to the AAA Foundation for Traffic Safety, 680,000 individuals are wounded or killed annually in the United States in hit-and-run accidents. According to recent statistics, the number of fatalities related to hit-and-runs is rising. In 2020, these mishaps were responsible for 24% of pedestrian deaths.
Speeding was responsible for 8.6% of pedestrian fatalities in 2019, up from 7.2% in 2019 and 2020. According to estimates, pedestrian-related crashes account for 20% or more of traffic fatalities among people aged 45 to 74.
According to the National Highway Safety Administration, the most prevalent causes of pedestrian accidents are inebriated, distracted, or non-yielding drivers. Crossing the street should be done with caution.
Pedestrians should always stay on the walkways, avoid drinking or using drugs, and use caution when crossing driveways and parking lots. As a result, these collisions will be less dangerous.
Trusted Hit-And-Run Accident Lawyers in San Diego
A variety of injuries can be sustained in accidents, ranging from minor to severe. Hit-and-run accidents can be terrifying. It is imperative that you take immediate action if someone you care about is struck by a speeding vehicle.
You should consult a lawyer immediately following a hit-and-run accident. Our hit-and-run accident lawyers in San Diego have extensive experience handling these cases. Upon assessing the situation, they can provide you with immediate advice.
Their goal is to maximize your compensation and ensure that all related expenses, including medical fees, pain and suffering, and loss of wages, are covered.
Your chances of winning in court can be increased with the assistance of our legal team. Due to their extensive trial and settlement negotiation experience, they are skilled in handling these cases efficiently.
To arrange a free case review, call us at (888) 488-1391 or complete our online "Do I Have A Case?" form.