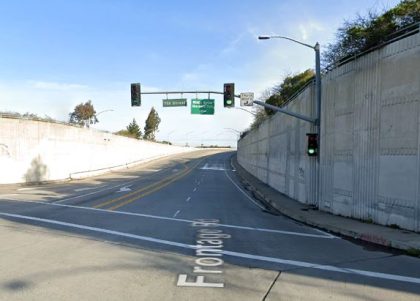 A man identified as Joseph B. III was killed following a deadly rear-end crash in Oakland on Monday morning, January 24, 2022.
The accident transpired at approximately 1:50 a.m. on Frontage Road and Seventh Street in Oakland.
A southbound Explorer rear-ended a stopped trailer in the center divider. It's unclear why the crash happened.
One of the drivers sustained fatal injuries in the accident. Unfortunately, he later succumbed to his injuries and was pronounced dead at the scene.
It's unclear whether intoxication played a role in the fatal crash. Local authorities are further investigating the case.

Rear-End Crash Statistics
One of the most common types of traffic accidents is rear-ended collisions. They're also extremely harmful. The majority of these collisions occur while one car is stationary and the other travels at high speeds.
A rear-end accident occurs when one vehicle collides with the vehicle immediately in front of it. Because the leading driver cannot usually prevent the collision, a rear-end accident is often (but not always) the fault of the rear position driver.
Rear-end collisions account for 28% of all recorded crashes in the United States each year, making it the most common form of accident.
There are also a lot of rear-end collisions in California. According to the California Highway Patrol, there were 118,029 rear-end injury accidents and 405 rear-end fatalities in 2011.
Distracted driving, tailgating, reckless driving, and driving while drunk or high is the most common causes of rear-end collisions.
Fatal Rear-End Crash Lawyers for Victims in Alameda County
Traveling on the road should not make you feel afraid. Unfortunately, traffic accidents continue to occur daily around the country. If you were in a deadly vehicle accident, you must learn to preserve your rights.
Consultation with a competent attorney is the best approach to safeguard your rights following a deadly accident. Attorneys can help you with any questions or issues you have about your claim, and they can also speak with insurance companies on your behalf.
Consult with an expert rear-end accident lawyer as soon as possible to protect your legal rights. After you've taken care of your immediate medical requirements, it's time to start consulting with lawyers and protecting your right to reimbursement.
Arash Law's experienced Alameda County rear-end accident attorneys will be able to advise you on what to say and do following an accident to defend your entitlement to compensation. To get a free consultation with an experienced California auto accident lawyer, call (888) 488-1391.