An unidentified person was hurt following a pedestrian crash involving a school bus in Fremont on Thursday morning, January 27, 2022.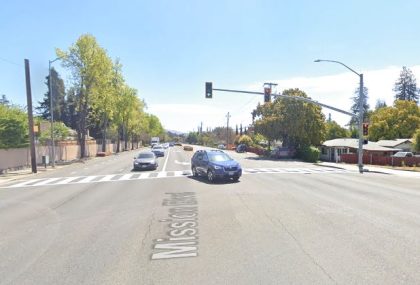 The accident occurred in the area of Mission Boulevard and Walnut Avenue in Fremont at approximately 7:40 a.m.
A school bus that was transporting a group of students struck a pedestrian that was walking at the intersection.
The unidentified pedestrian sustained minor injuries following the crash. It's unclear whether they were taken to an area hospital.
No other injuries were reported. The bus driver remained at the scene and willingly cooperated with authorities.
Local authorities are further investigating the cause of the accident.

Pedestrian Accident Statistics
According to the NHTSA report, one pedestrian is killed in traffic every two hours. Furthermore, one pedestrian is injured by driving every 8 minutes.
Every year, approximately 110,000 pedestrians are injured in the United States. The NHTSA also reports that about 6,227 pedestrians were killed in 2018, a 250 increase from the previous year.
Pedestrians should always follow safety standards to avoid being hit by a car. While there is no guarantee that an accident will not occur, following prescribed safety recommendations considerably minimizes the likelihood of being found guilty if an accident does occur.
However, even if they are cautious and observe all rules, pedestrians might be engaged in incidents that result in injury or death. Being a defensive pedestrian is more difficult than being a defensive driver. When a driver makes a rapid, erroneous motion, it is considerably more difficult to get out of the way.
Pedestrian Accident Lawyers for Victims in Alameda County
After any pedestrian accident, it is necessary to retain the services of a California pedestrian accident lawyer to assist in gathering evidence and determining who is at fault.
Working with a reputable personal injury attorney increases your chances of success in your pedestrian accident claim or lawsuit. An attorney will gather evidence to provide the best possible case and alleviate the burden of navigating the insurance claim negotiation and settlement procedure or the legal system.
You should pick a reputable attorney with a track record of winning big settlements and verdicts on behalf of pedestrian accident victims.
The Alameda County pedestrian accident lawyers from Arash Law have extensive experience when it comes to dealing with pedestrian accident cases. Call (888) 488-1391 today to arrange a free consultation, or use our contact form to reach us online.