An unidentified man was killed following a deadly crash involving multiple vehicles in Oakland on early Saturday morning, March 12, 2022.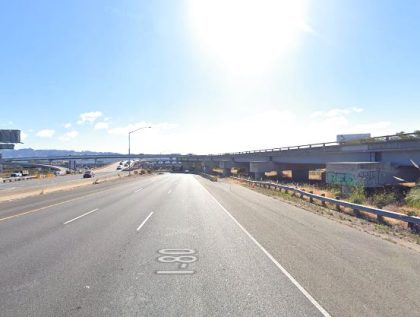 The fatal crash transpired at approximately 2:22 a.m. on Interstate 80, near the MacArthur Maze interchange.
The Honda collided with a disabled BMW that had come to a complete halt in the westbound lanes. A pickup truck then crashed with the BMW a short time later.
The driver of the Honda was transported to a local emergency center with serious injuries, while the other people involved in the incident sustained just minor injuries.
Authorities shut down the interchange for almost an hour before reopening one lane of traffic to through traffic. All lanes of the highway were reopened within a few hours.
Local authorities are further investigating the mishap.

Fatal Multi-Vehicle Crash Statistics
According to the Fatality Analysis Reporting System (FARS) of the United States Department of Transportation, there were 33,654 fatal vehicle crashes in 2018, resulting in 36,560 deaths. Every 12 to 15 minutes, at least one person is killed in an automobile accident in the United States.
A multi-vehicle collision occurs when three or more vehicles collide. A "chain reaction" crash usually triggers it. Cases like these may be difficult to handle because so many persons are involved in a multi-vehicle accident.
According to the National Highway Highway Safety Administration (NHTSA), multi-vehicle accidents account for about one-fourth of traffic fatalities, with over 13,000 people killed each year (NHTSA).
Disputes about who was at fault for a multi-vehicle accident usually ended in acrimonious legal battles. You may lose your entitlement to compensation for your injuries if you are involved in a legal dispute.
These types of incidents are frequently caused by drunk driving, speeding, and inattentive driving.
Fatal Car Accident Lawyers for Victims in Alameda County
The victim's surviving family members (or legal heirs) have the right to sue the negligent motorist for wrongful death.
As the costs pile up, you may begin to worry about when you will be compensated for your losses. Speaking with an attorney is frequently the first step in obtaining compensation for your injuries sustained in the crash, such as medical bills, burial fees, lost earnings, and pain and suffering.
Arash Law's skilled automobile accident attorneys have assisted many injury victims throughout California in obtaining the compensation they deserve for their injuries and losses.
Arash Law's professional Alameda County car accident lawyers have decades of experience and have earned over $200 million for clients across the state. We service the following cities: San Francisco, Riverside, San Jose, San Diego, Sacramento, and Sherman Oaks. To schedule your free consultation, call (888) 488-1391. Trust our skilled legal team to safeguard your legal rights so you may concentrate on healing from your injuries.